Light Italian Meat Loaf | You would never know this meatloaf was light.  It's still packed with tons of flavor.  With just a few tweaks from the traditional recipe I'm sure this will become a new favorite in your household.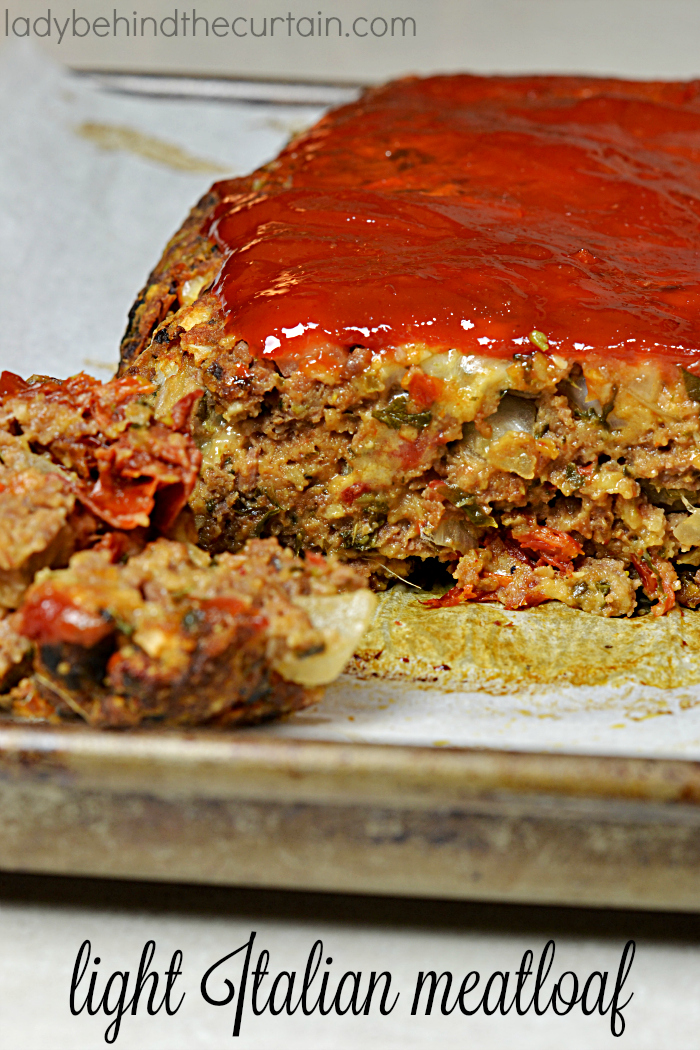 What's different about this meatloaf compared to the traditional?  How about fresh herbs, bread crumbs (I grew up eating the one with lots of oats) egg whites and even cheese!  I never had cheese in my meatloaf before.  So….as I'm going over this list of ingredients I was wondering…..what's in your meatloaf?  Anything different then what I listed?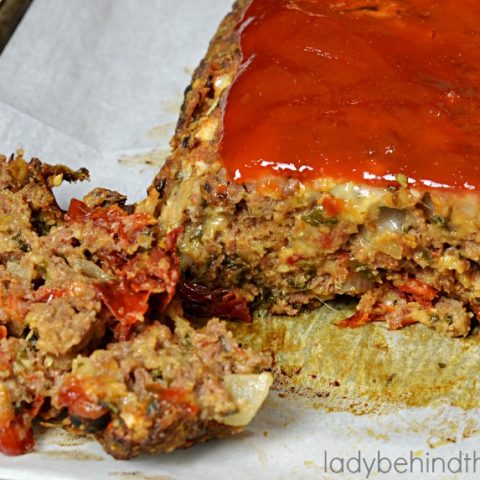 Light Italian Meat Loaf
Ingredients
1 cup boiling water
1/2 cup sun-dried tomatoes, packed without oil
1/2 cup ketchup
1 cup seasoned breadcrumbs
3/4 cup finely chopped onion
3/4 cup chopped fresh basil
1/2 cup shredded sharp provolone cheese
2 large egg whites
2 garlic cloves, minced
1/2 teaspoon salt
1/2 teaspoon black pepper
1 tablespoon Worcestershire sauce
1 pound ground beef
1/3 cup ketchup
Instructions
Combine boiling water and tomatoes in a bowl, let stand 30 minutes or until soft; drain and finely chop.
Preheat oven to 350°.
Add the chopped tomatoes, 1/2 cup ketchup, breadcrumbs, onion, basil, cheese, egg whites, garlic, salt, pepper, Worcestershire sauce and ground beef into a large bowl.
Mix and shape meat mixture into a 9 x 5 -inch loaf on a baking sheet coated with cooking spray or lined with parchment paper.
Spread 1/3 cup ketchup over meat loaf; insert a meat thermometer into loaf.
Bake at 350 degrees for 1 hour or until thermometer registers 160 degrees.
Let stand 10 minutes before slicing; cut into 12 slices.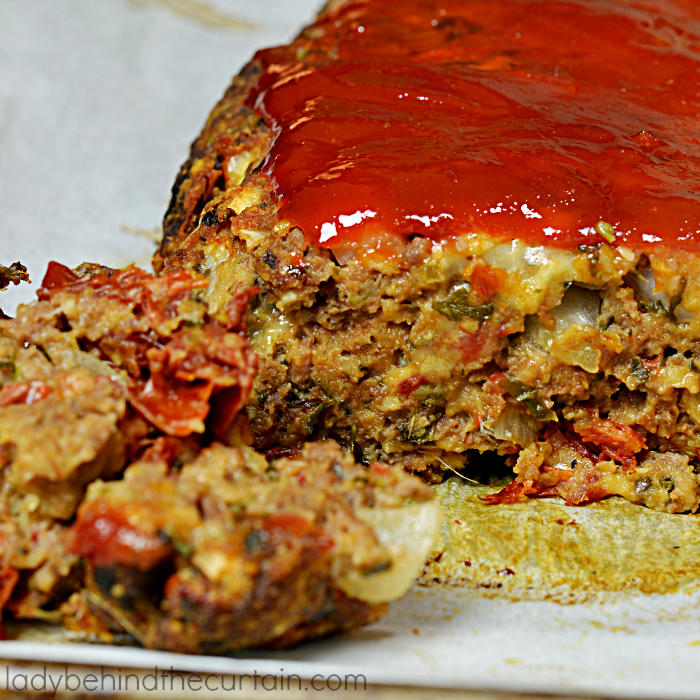 MORE LIGHT MAIN COARSE RECIPES
LIGHT RED PEPPER AND BEEF PASTA  2. MUSHROOM MEATLOAF 3. MARSALA RISOTTO WITH HERBED SHRIMP