Halloween Lime Monster Cake in a Jar
Halloween Lime Monster Cake in a Jar | An easy and fun treat full of lime and cheesecake pudding perfect for your Halloween Party!  Stumped as to what to serve at your kids Halloween party?  These super creepy treats are the perfect solution.  Kid's will love the creepy eyes staring at them while they eat their party treat!  Make GIRL Halloween Lime Monster Cakes in a Jar by simply drawing on eyelashes and adding a bow or clip to the hair.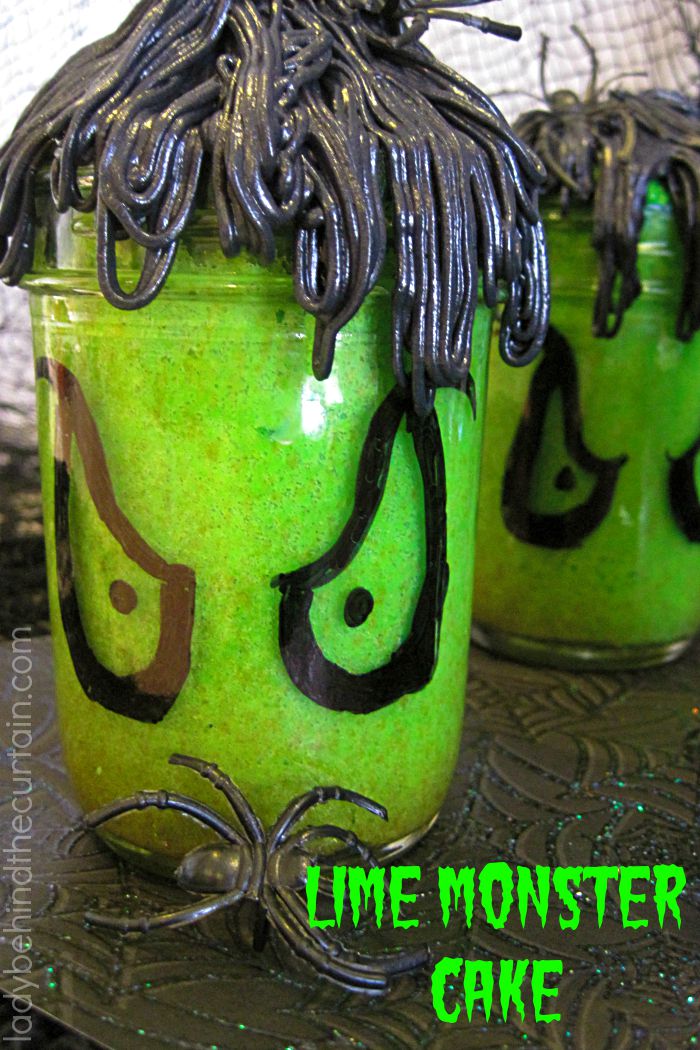 I used a #233 piping tip to make the hair.  It's the same tip we use for grass.  Fill the piping bag fitted with the tip and add the frosting in a back and forth motion.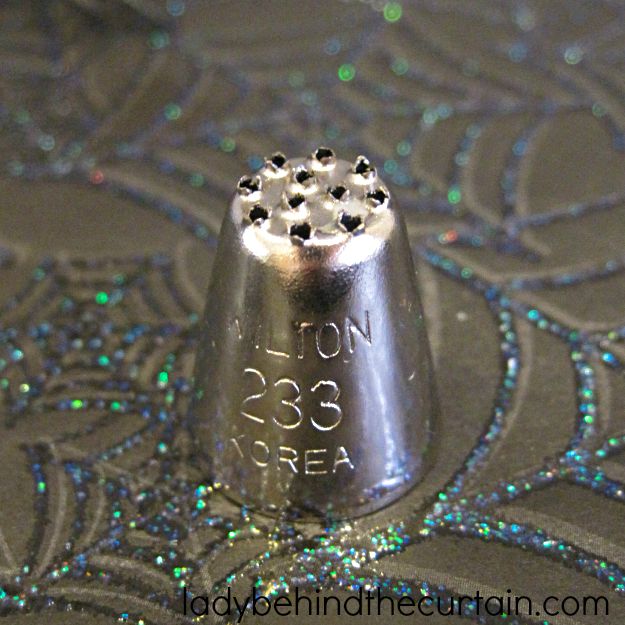 If you think you can't draw on the eyes don't worry I have you covered.
Lime Monster Cupcakes in a Jar MONSTER EYES TEMPLATE
To use the monster eyes template:  Cut around the eyes in one square piece.  Curl up the paper to fit inside the jar.  Tape the paper to the inside of the jar and trace on the eyes with permanent marker.  You can bake the jars with the marker on the jar.
Worried you might of ruined your jars by using permanent marker on them?  NO, all you have to do is use nail polish remover and the ink wipes right off.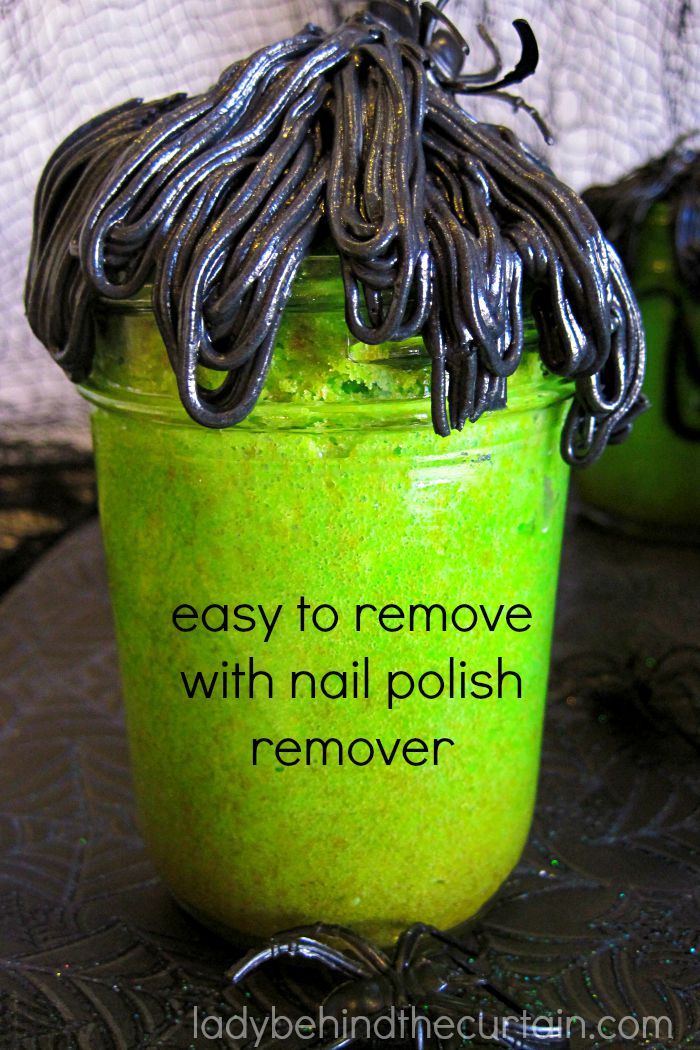 DON'T FORGET TO PIN THIS FUN TREAT TO YOUR CUPCAKE AND HALLOWEEN BOARDS!
ARE YOU READY TO MAKE SOME FUN HALLOWEEN CUPCAKES?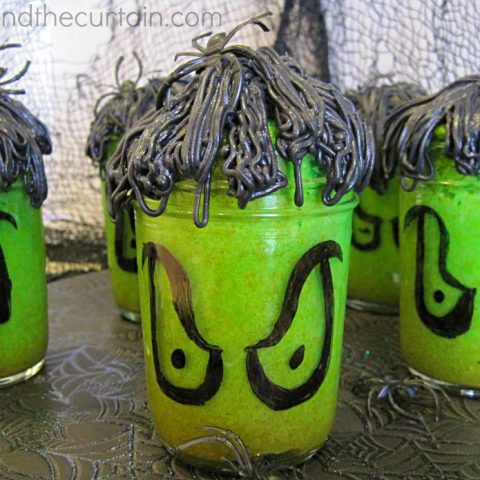 Halloween Lime Monster Cake in a Jar
Ingredients
For the Cakes:
1 - 3 ounce package lime-flavor gelatin ( reserve 2 teaspoons for frosting)
1 white cake mix
1 - 4 serving size package cheesecake instant pudding
1-1/4 cups lemon lime soda ( I used Squirt because I had a 2-liter bottle already open in the refrigerator)
4 eggs
1/3 cup oil
1 teaspoon vanilla
green gel fool coloring (optional)
For the Frosting:
2 teaspoons lime-flavor gelatin (reserved from cake)
1 - 8 ounce package cream cheese, softened
1/2 cup butter, softened
2 teaspoons vanilla
1 tablespoon lemon lime soda
5 cups powdered sugar
black gel food coloring (optional)
Instructions
For the Cake:
Preheat oven to 350 degrees.
In a mixing bowl beat the remaining gelatin, the cake mix, pudding mix, lemon lime soda, eggs, oil, vanilla and green gel food coloring.
Spoon 1/2 cup fulls of batter into half pint (8ounce) jars.
Bake for 20 minutes or until a cake tester inserted into the center comes out clean.
IMPORTANT: When cakes are cooked set HOT jars on the stove top to cool NOT on a cold service. If you set the HOT jars on a cold service it can cause the jars to crack.
For the Frosting:
Cream together the reserved lime gelatin, cream cheese, butter and vanilla until combined and fluffy.
Add the powdered sugar 1 cup at a time.
If the frosting is too stiff add more lemon lime soda 1 tablespoon at a time until frosting reaches spread consistency.
Add in the food coloring.
Fill pastry bag with frosting, using tip #233 start in the center of the cake, with a sweeping motion from center to over the edge pipe the frosting back and forth making the hang over different levels. It kind of looks like yarn.
MORE HALLOWEEN CUPCAKES!
1. SLIME FILLED CUPCAKES WITH SCUM FROSTING  2. MOMMA SPIDER PULL APART CUPCAKES  3. PUMPKIN SPICE PUDDING CUPCAKES