WHAT A PIZZA!  This Marinated Chicken Pizza starts with my easy to make Pizza Dough and Quick Tomato Pesto Pizza Sauce.  I marinated the chicken in Italian dressing.  It's my favorite marinade.  So easy (all you do it squeeze the bottle over the meat) and so tasty.  Plus all my favorite toppings…artichokes, mushrooms, roasted red pepper and kalamata olives.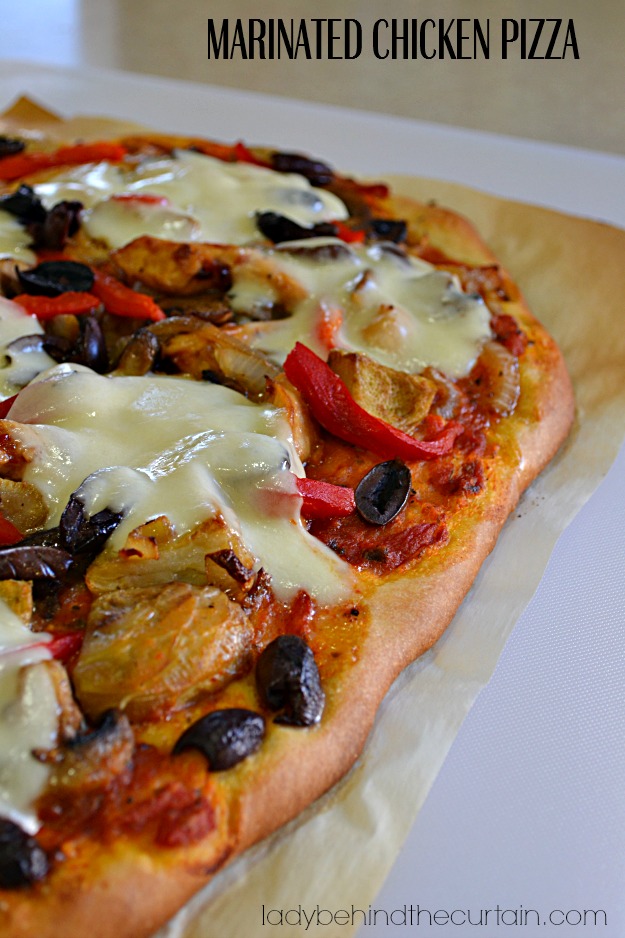 The texture of the crust is perfect.  Even though the pizza is piled high with tons of goodies the crust holds its own and stays crisp and tender.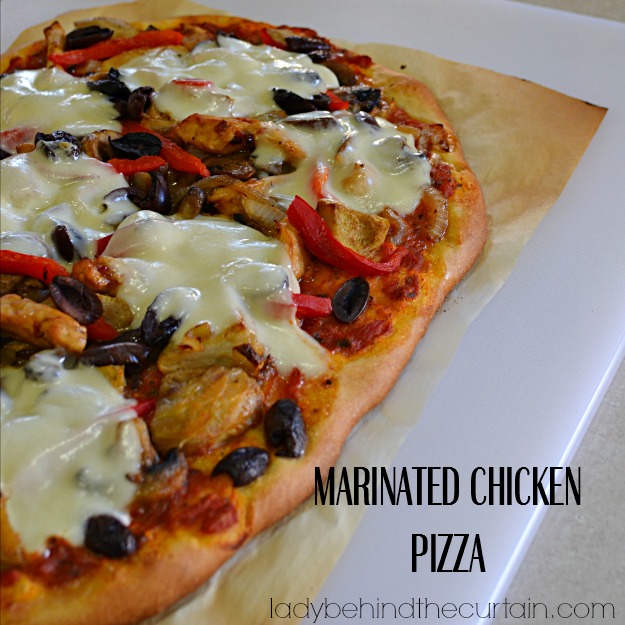 When baking my pizza I like to use the underside of a baking pan.  While I'm rolling out the dough I place the baking pan in a preheated oven.
I roll the dough in a rectangle to fit the bottom of the pan on parchment paper.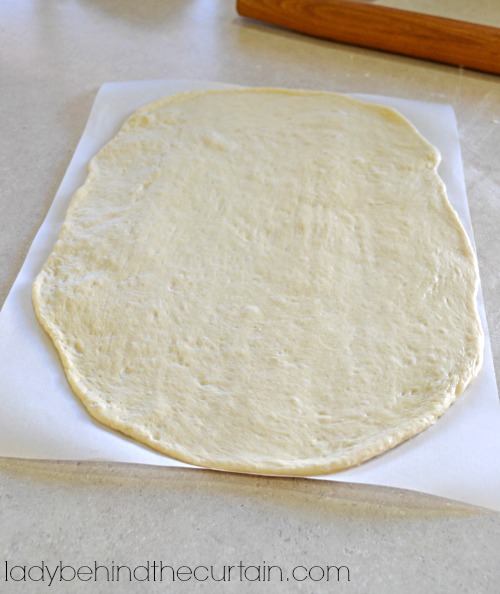 Add the sauce and toppings.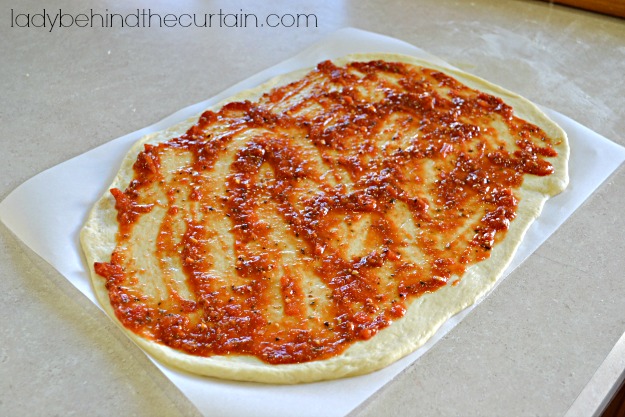 Carefully take the hot pan out of the oven, lay the prepared pizza on the baking pan WITH the parchment paper and bake.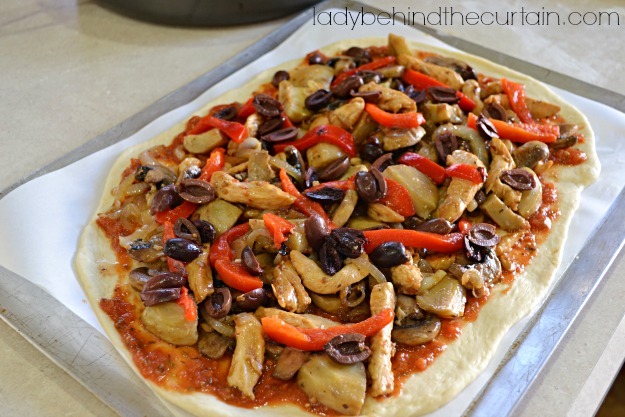 Create your own Recipe Box and save your favorite Lady Behind The Curtain recipes.  Make a Meal Plan with your favorite recipes and ZipList will automatically add the ingredients to a Shopping List.