START A NEW TRADITION!
The night before Valentine's Day place a bottle with a "special' message in it to your love in a place where you are sure they will find it.  What a nice way to start a day of romance.  Then every year make a new message.  It can be as simple as I Love You or Tonight…
Just a little something to make your loved one feel special.
Supplies:
Bottle (I found mine at Cost Plus it is a olive oil bottle but any bottle will do even a clean starbucks bottle)
filler ( I used sweet tart hearts)
message
bottle wrapper (template below)
Here is the template for the Message In a Bottle Wrapper.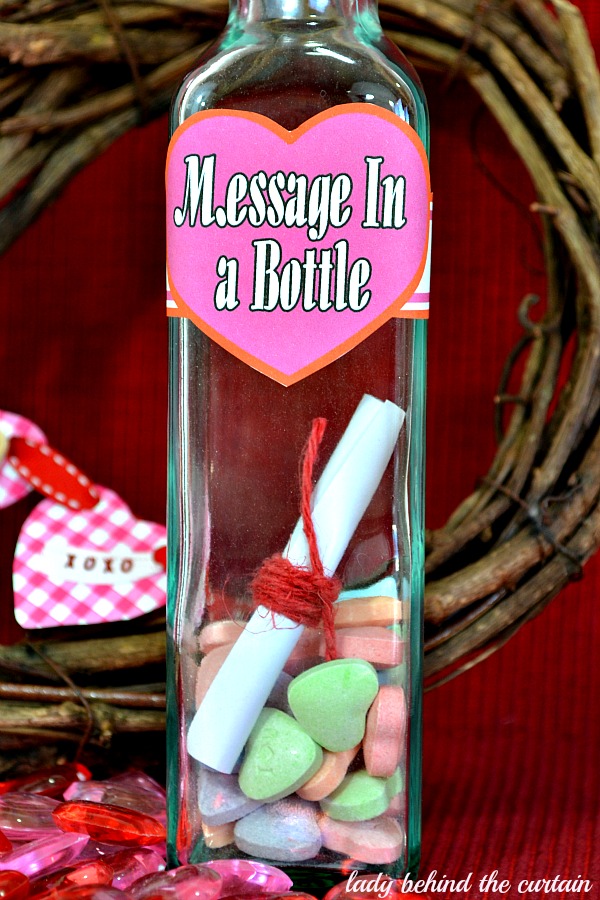 MORE SWEET VALENTINE IDEAS