Mini Apple Crumb Cheesecakes
Mini Apple Crumb Cheesecakes | It's hard to improve on classic apple pie, unless the apples are mixed into a sweet creamy cheesecake!  The many layers of these little cheesecake delights are the reason these little treats will be the talk of the party!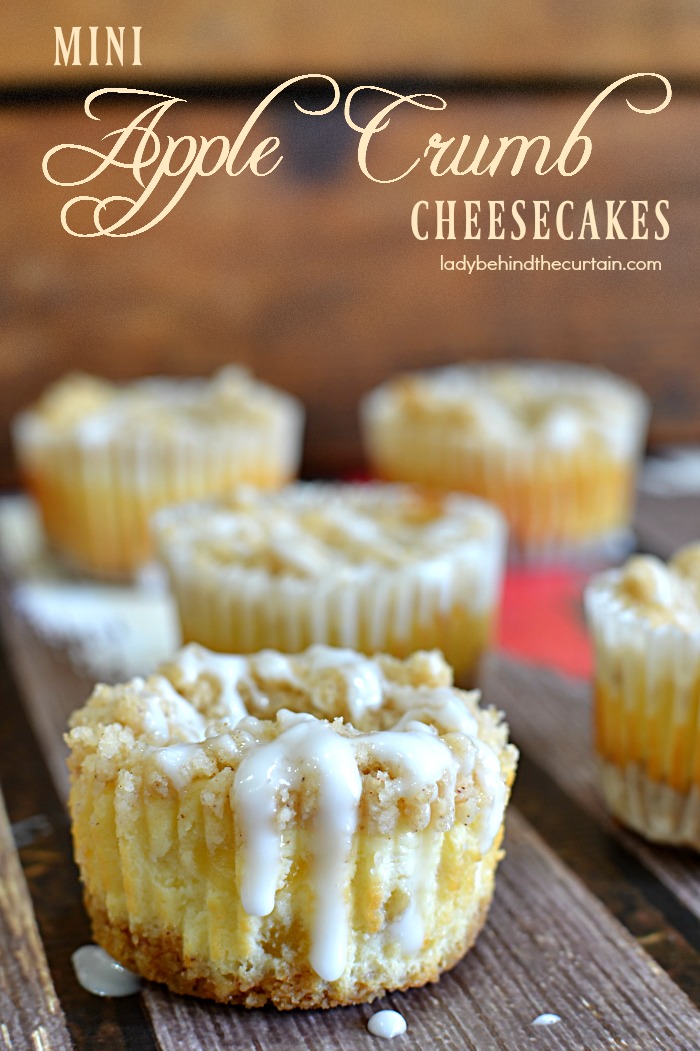 The dessert waits for you!  Make these Mini Apple Crumb Cheesecakes ahead of time, store them in an air tight container and freeze!  Great for last minute entertaining or to make your life a little bit less stressful.  Your friends will think you have magic powers when you present them with these fun little desserts out of the blue!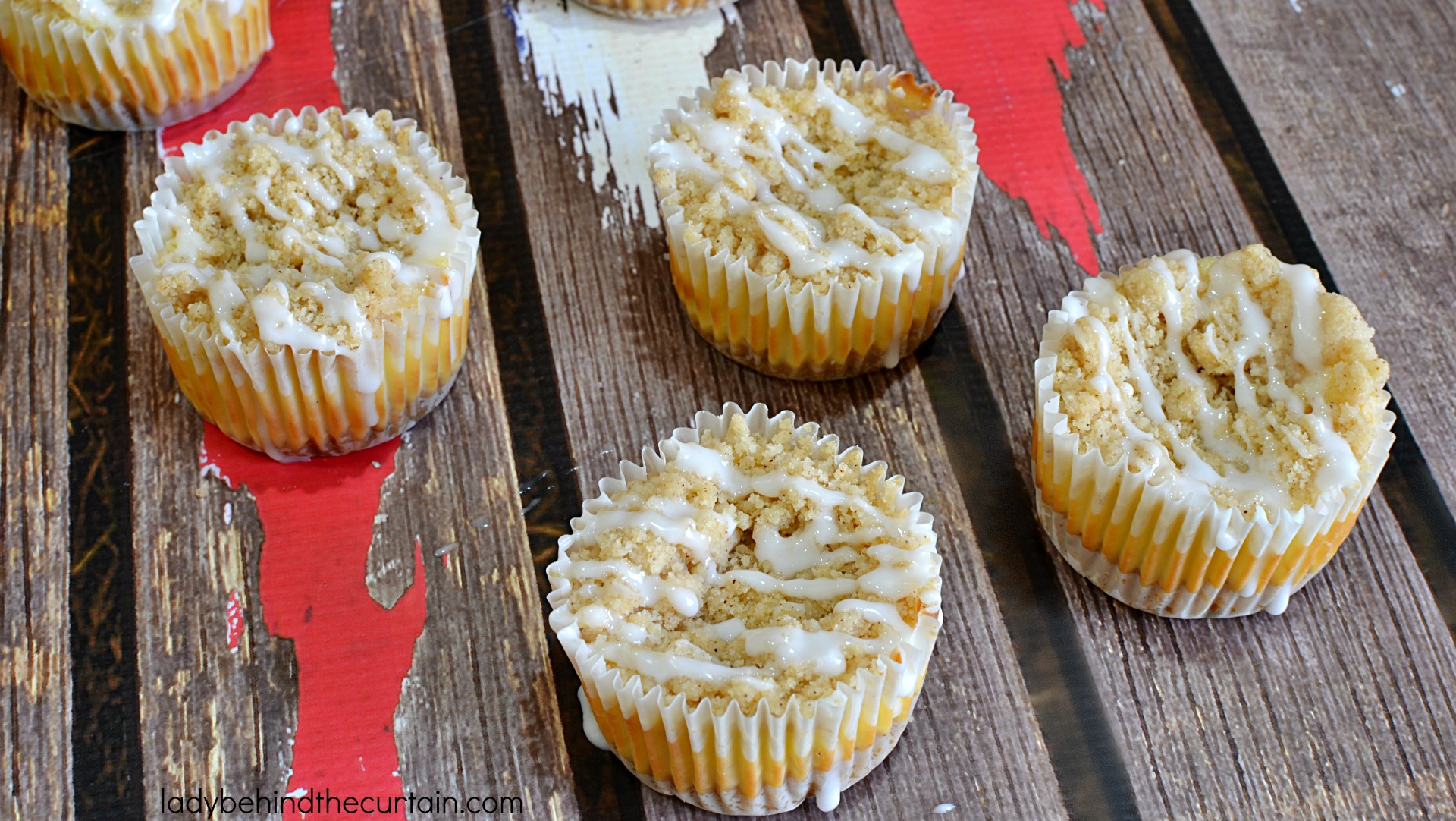 One thing I love about serving little desserts is it allows you (the hostess) to present your guests with an assortment of delicious treats.  Because they are mini your guests can sample them all!  How about adding Mini Strawberry Cheesecake Cupcakes, Dark Chocolate Cherry Mini Cakes or Mini Caramel Apple Pies to the dessert table too!  I also love these Black Forest Brownie Bites from Delightful E Made!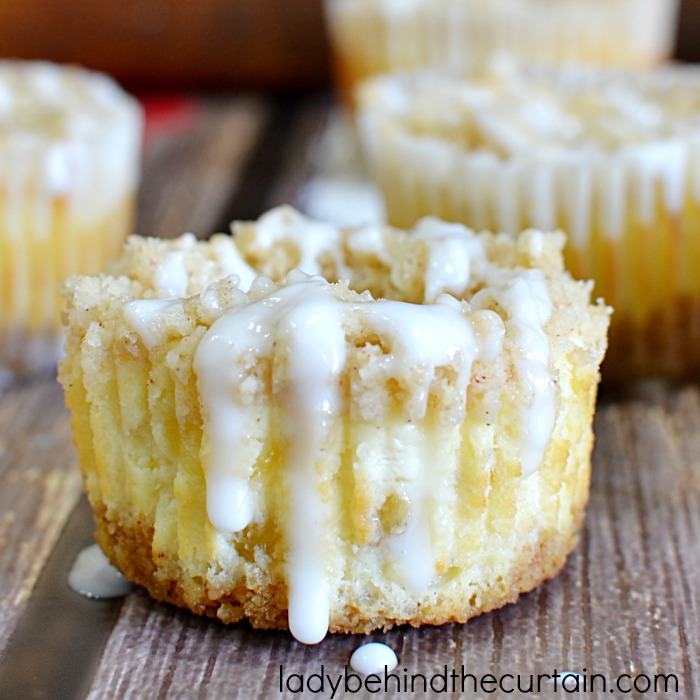 MORE MINI CHEESECAKE RECIPES TO DELIGHT YOUR GUESTS AND MAKE YOUR ENTERTAINING EASIER

SNICKERDOODLE COOKIE DOUGH MINI CHEESECAKES  2. PEPPERMINT PATTY MINI CHEESECAKES  3. MINI S'MORE CHEESECAKES