Mini Corn Muffin Sausage Sandwiches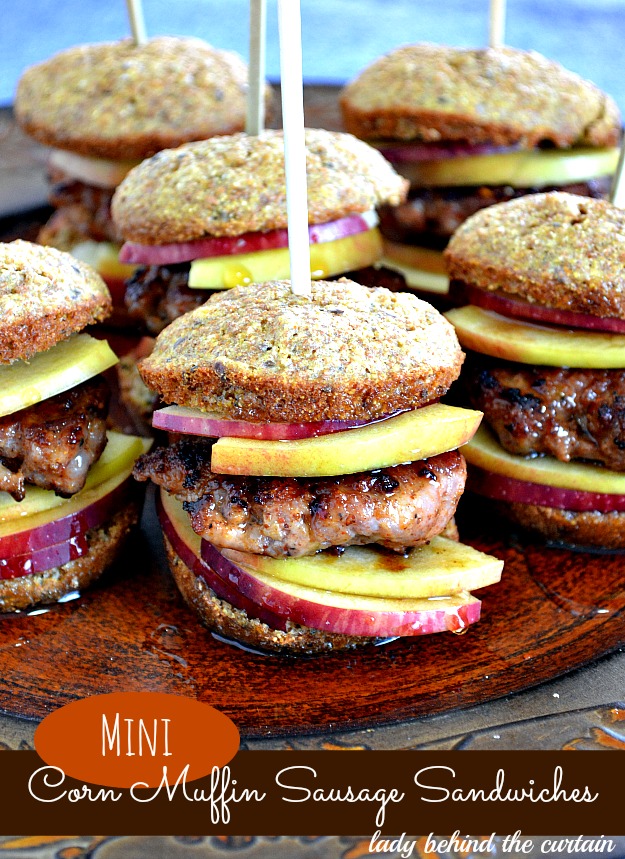 Create the perfect breakfast buffet by adding these mini corn muffin sausage sandwiches.  The sweet red apple with the sour green apple along with the spicy sausage really makes these little delights very tasty.  And at only 140 calories per sandwich they won't break the calories bank either.
Make sure you also add my BUFFET PANCAKE DIPPERS!
FOR EASY ENTERTAINING:  Make these ahead of time.  Assemble before your event.
MORE GREAT BREAKFAST BUFFET RECIPES
 1.  CHEESE FILLED DANISH  2.  BREAD PUDDING MUFFINS  3.  MINI CINNAMON ROLLS  4.  RASPBERRY PARFAIT AND MINI MUFFIN  5.  BUFFET PANCAKE DIPPERS