Mini S'more Cheesecakes | Bring the campfire into your home with these fun and delicious S'more Cheesecakes!  These mini cheesecakes have a creamy rich decadent chocolate filling and are topped with everyone's campfire favorite… toasted marshmallows!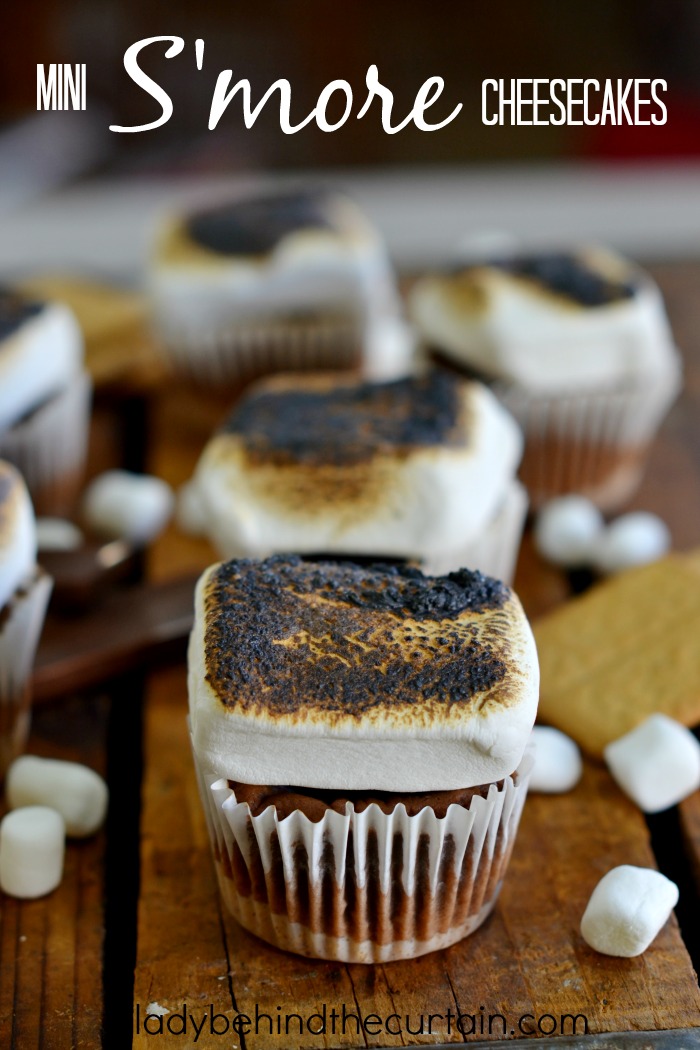 I made these cheesecakes for a Ladies dessert social.  They LOVED them!  It's like two desserts in one!  Some of the ladies dug in while others decided to make one dessert into two!  First they ate the toasted marshmallow and then the cheesecake.  I like it both ways.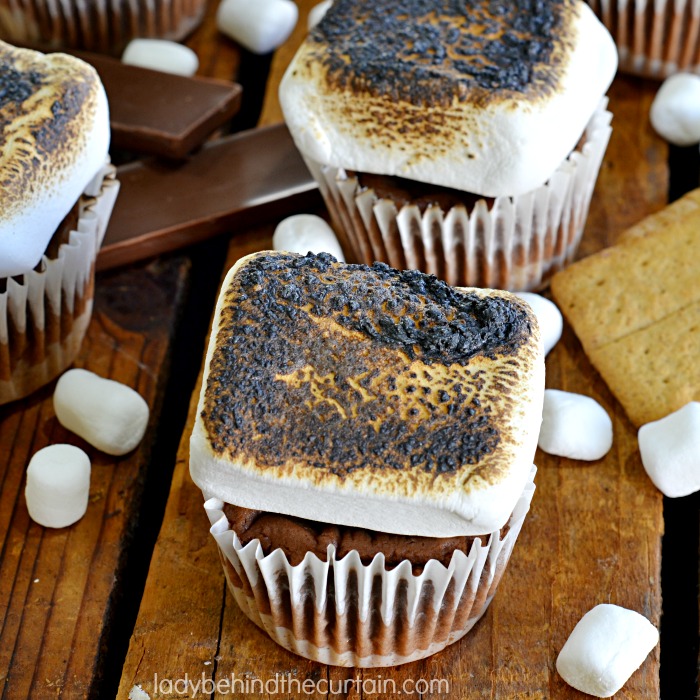 Toasting a marshmallow is easy with a small kitchen torch.  Mine was about $20.  It makes the marshmallows taste just like you were in front of a campfire but with out the smelly clothes!  HA!  Sometimes when I want a little treat I'll toast one just for me.  They're low in calories and super yummy!
MORE MINI CHEESECAKE RECIPES

SNICKERDOODLE COOKIE DOUGH MINI CHEESECAKES  2. CHEESECAKE BAKED APPLES  3. NO BAKE STRAWBERRY CHEESECAKE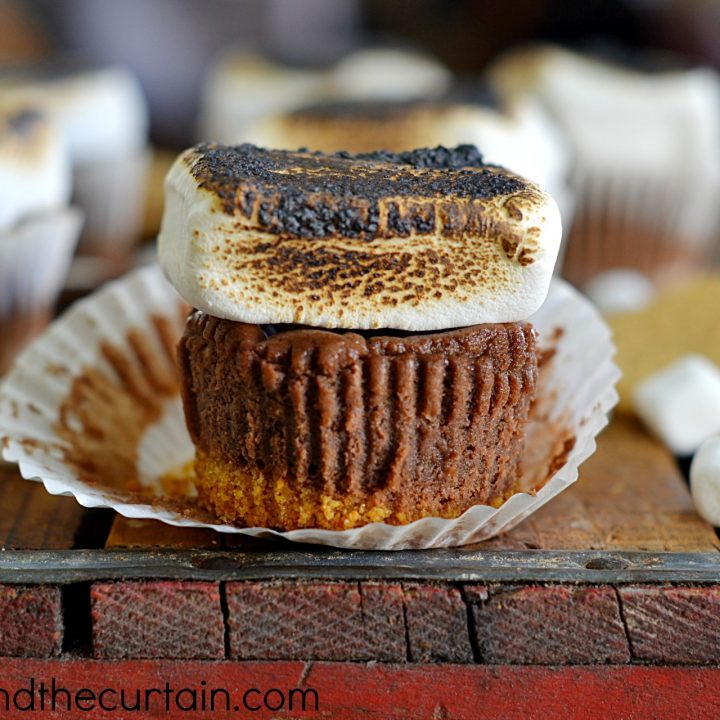 Mini S'more Cheesecakes
 Bring the campfire into your home with these fun and delicious S'more Cheesecakes!
Ingredients
For the Crust:
2 cups graham cracker crumbs
1/3 cup granulated sugar
6 tablespoons butter, melted
For the Filling
12 ounces semisweet chocolate, chopped
1/4 cup butter
4 (8 ounce) packages cream cheese, softened
1 1/2 cup granulated sugar
3 large eggs
3 large egg yolks
2 tablespoons all-purpose flour
1 tablespoon unsweetened cocoa powder
1 (8 ounce) container sour cream
For the Marshmallow Topping:
48 StackerMallows (flat marshmallows from Kraft made for S'mores)
Instructions
For the Crust:
Preheat oven to 350 degrees.
In a medium bowl mix together the graham cracker crumbs, sugar and butter.
Add cupcake liners to a muffin baking pan; Pour 1 tablespoon of crust into each cupcake liner.
Press firmly into the bottom and set aside.
For the Filling:
Add the chocolate and butter to a small microwave safe bowl.
Heat until chocolate is melted about 1 1/2 minutes (make sure to stir every 30 seconds).
To a large mixing bowl add the cream cheese and sugar.
Mix until light and fluffy.
Add the eggs and egg yolks one at a time.
Add the flour and cocoa just until combined.
Beat in the melted chocolate and sour cream.
Add one heaping ice cream scoop or 1/4 cup of the filling into each cupcake liner.
Bake 20 minutes.
Cool 20 minutes in pan; remove and cool completely on a wire cooling rack.
Store covered and in the refrigerator until ready to dress with marshmallows.
For the Marshmallow Topping:
Place a StackerMallow on top of each cheesecake; using a kitchen torch toast the marshmallow until desired color (I like mine dark).
TIP: Be careful to NOT catch the liner on fire.