Mini S'more Cheesecakes | Bring the campfire into your home with these fun and delicious S'more Cheesecakes!  These mini cheesecakes have a creamy rich decadent chocolate filling and are topped with everyone's campfire favorite… toasted marshmallows!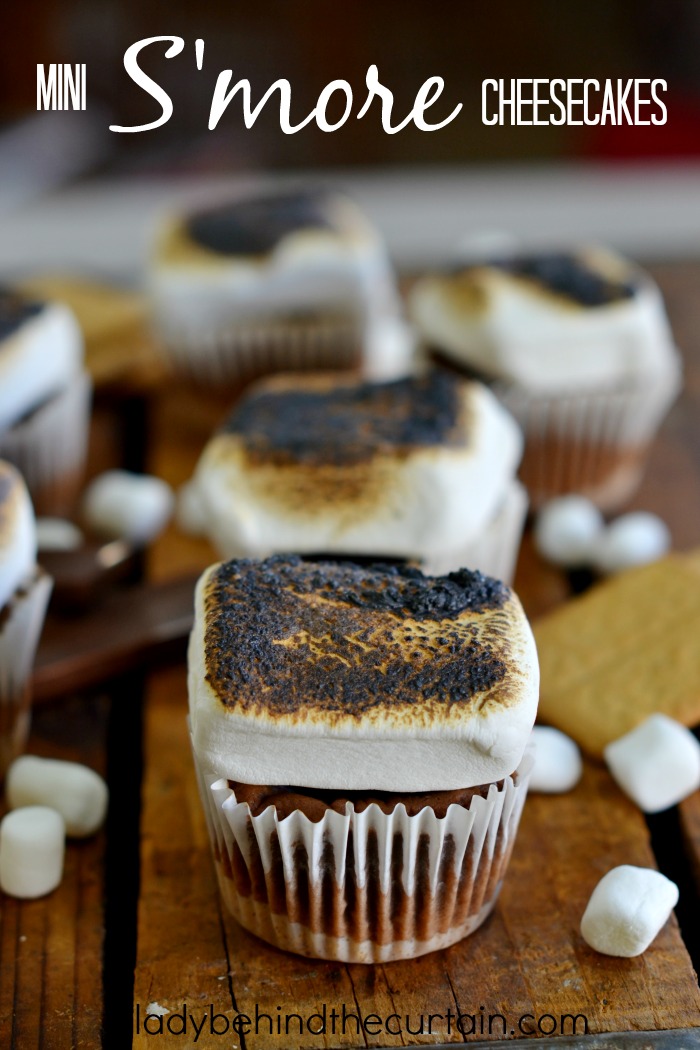 I made these cheesecakes for a Ladies dessert social.  They LOVED them!  It's like two desserts in one!  Some of the ladies dug in while others decided to make one dessert into two!  First they ate the toasted marshmallow and then the cheesecake.  I like it both ways.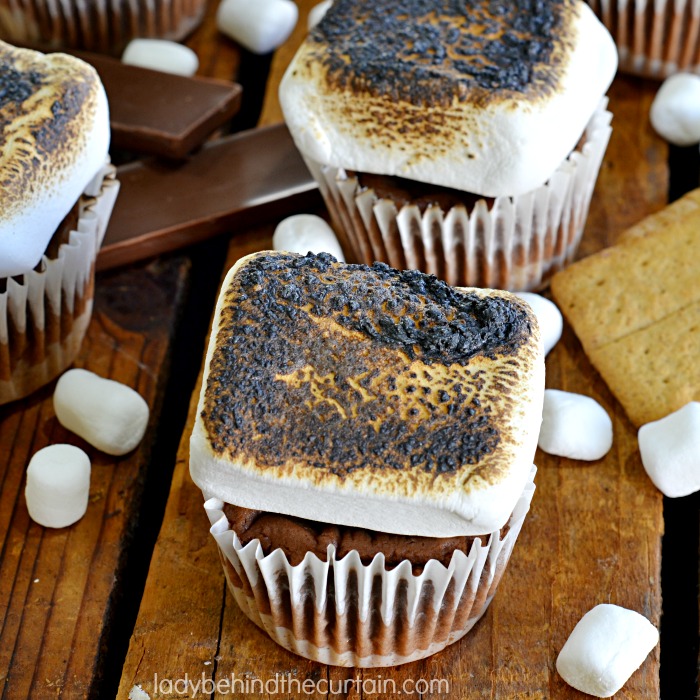 Toasting a marshmallow is easy with a small kitchen torch.  Mine was about $20.  It makes the marshmallows taste just like you were in front of a campfire but with out the smelly clothes!  HA!  Sometimes when I want a little treat I'll toast one just for me.  They're low in calories and super yummy!
MORE MINI CHEESECAKE RECIPES

SNICKERDOODLE COOKIE DOUGH MINI CHEESECAKES  2. CHEESECAKE BAKED APPLES  3. NO BAKE STRAWBERRY CHEESECAKE