Old Fashioned Stack Cake | With SIX spicy cake layers (more like a gingerbread cookie) and homemade apple butter this cake is sure to be your families new favorite Fall cake.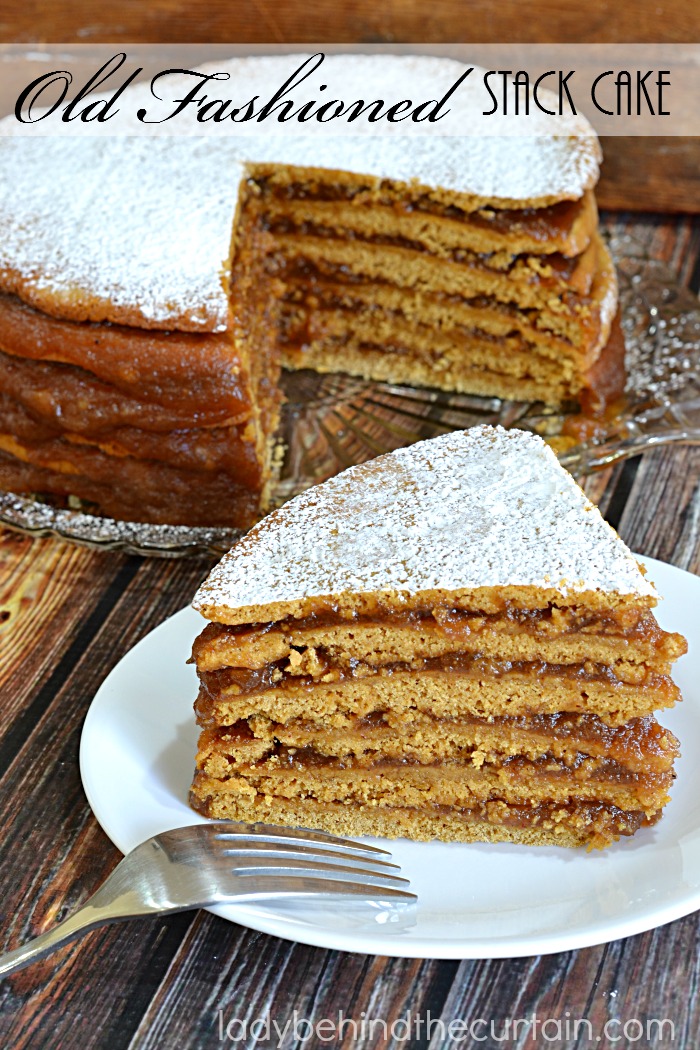 This cake comes with a little history. Since cakes were so expensive back in the days of old. Whenever there was a gathering like a barn dance. Families would each prepare a layer of this special ginger and molasses cake to donate to the shindig. It is said that the number of layers in a cake was a measure of the popularity of the hosting family. Sometimes there would be as many as twelve layers!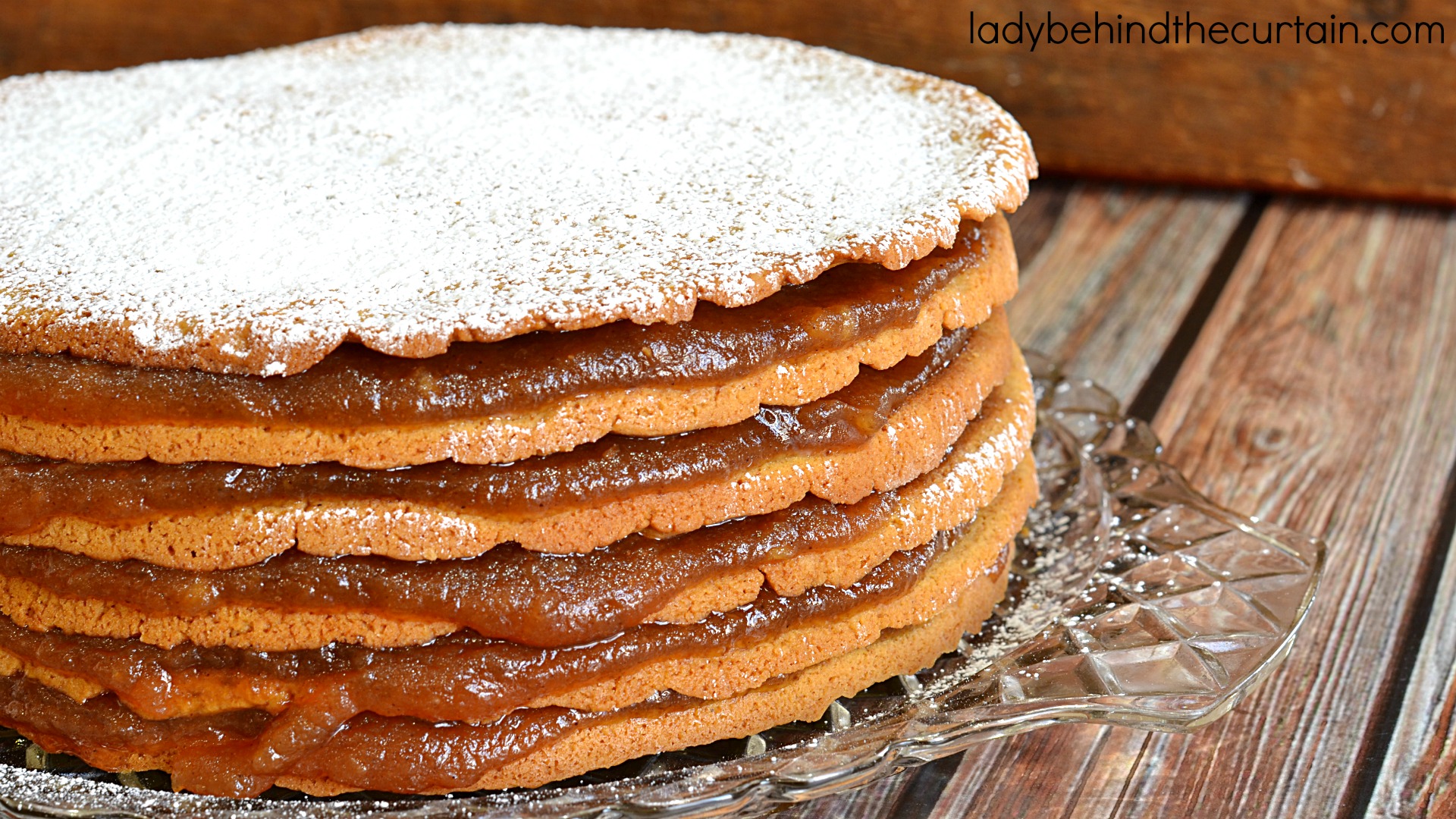 Not a fan of apple butter? You can also use apricot butter, cranberry butter, pear butter, or fig butter. I'm sure store bought would work fine but the apple butter was really easy to make and has better flavor than the store bought.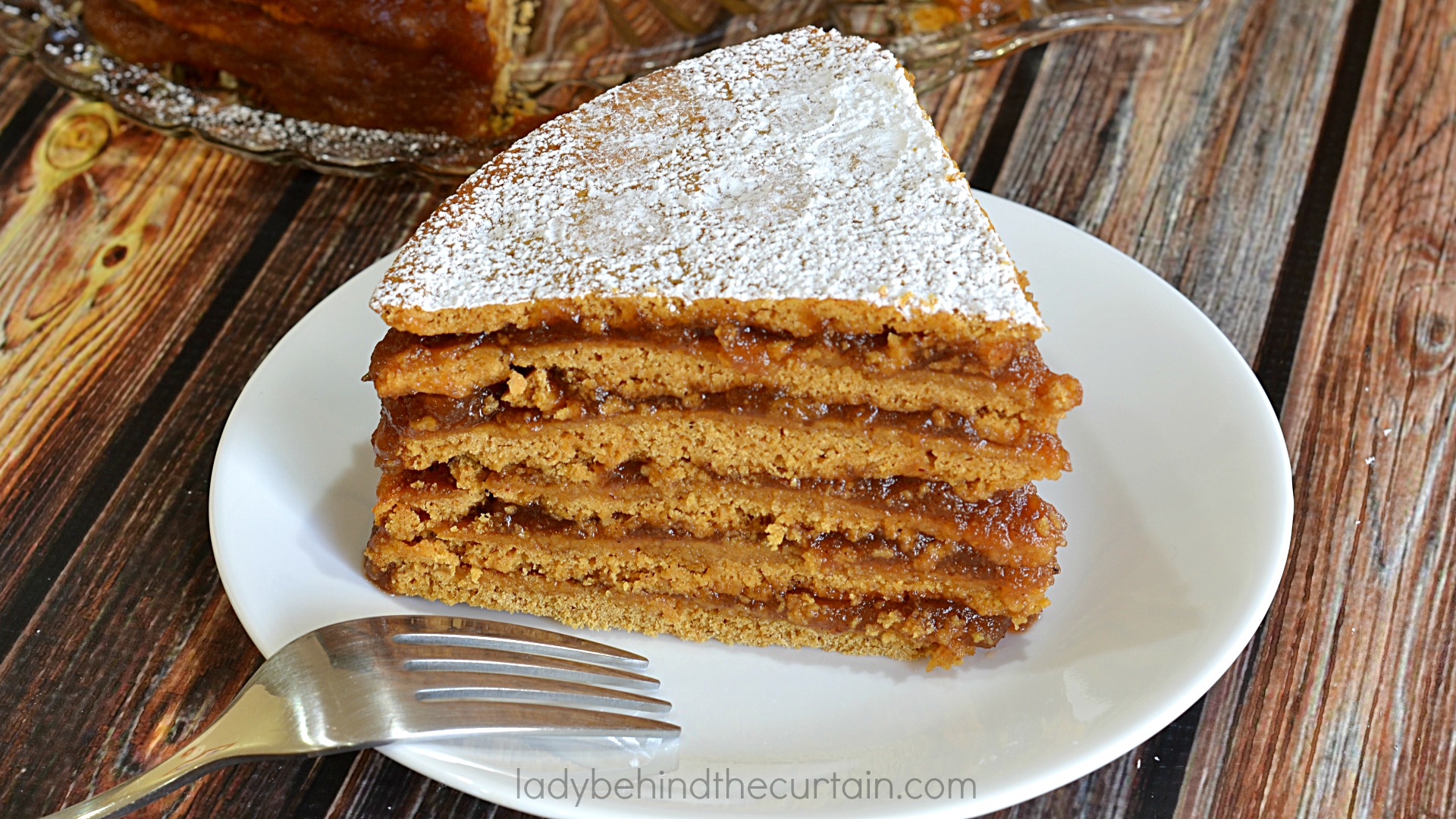 Cake batter or Cookie dough?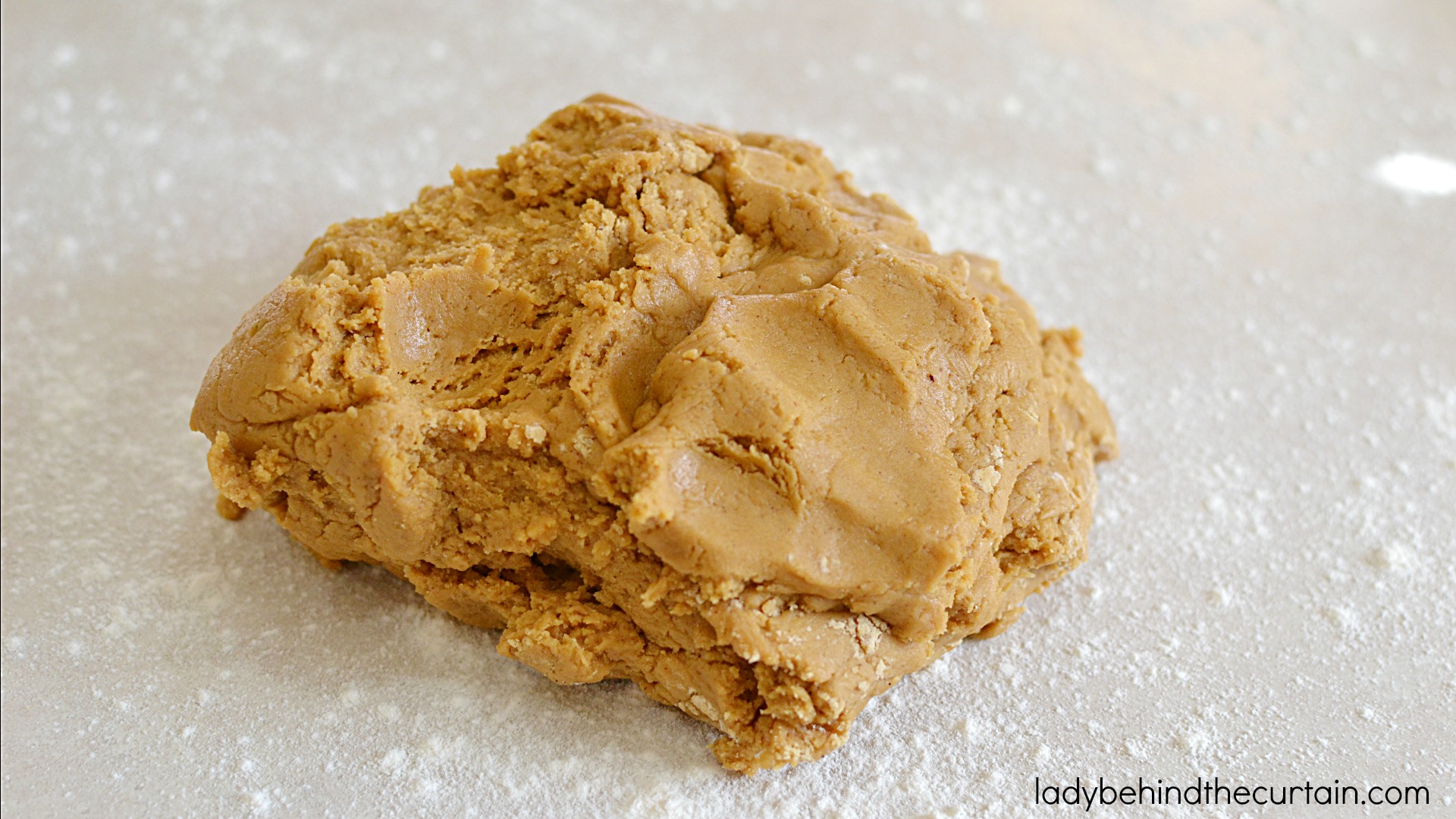 Form into a log.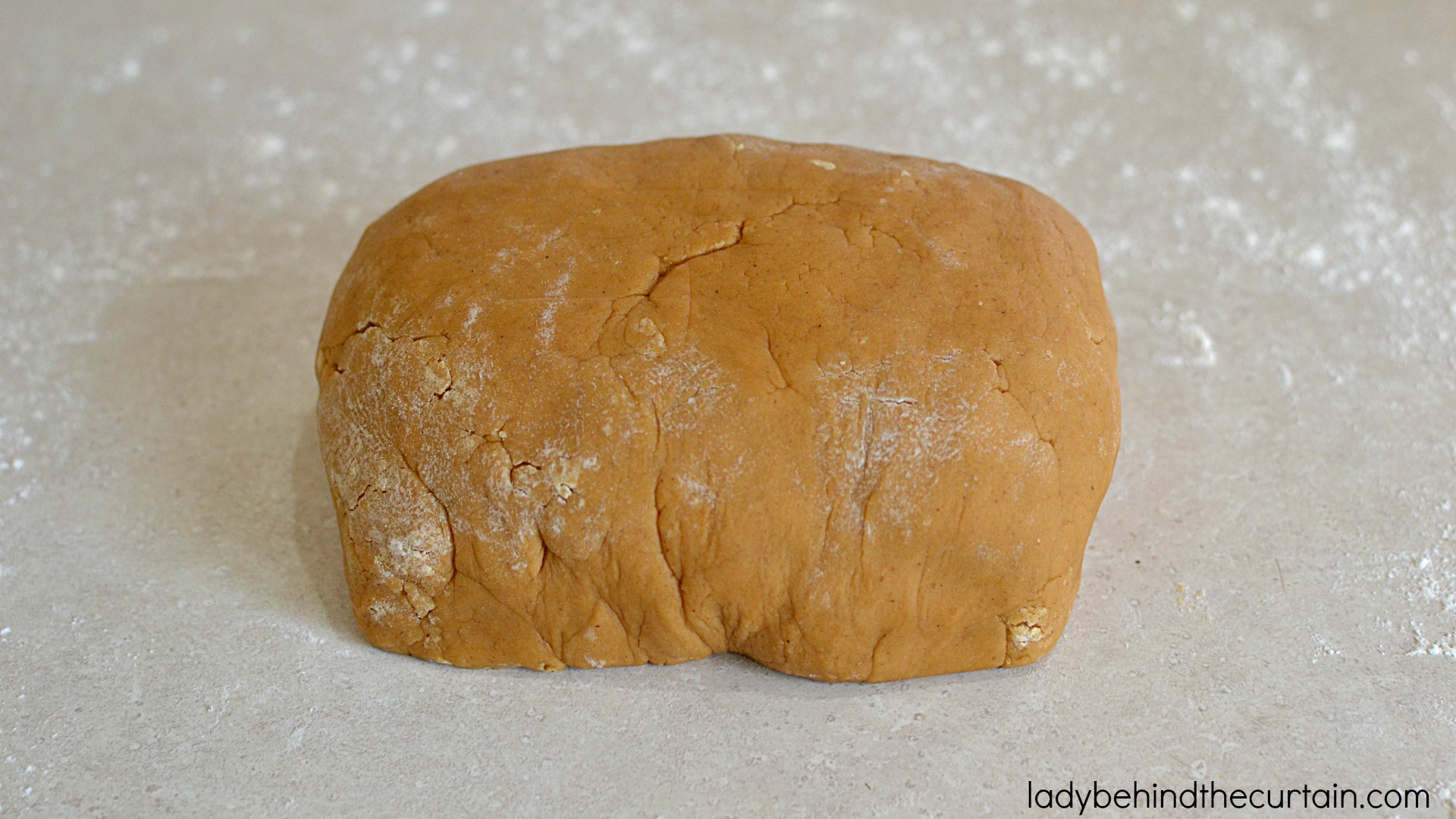 Cut into SIX equal portions.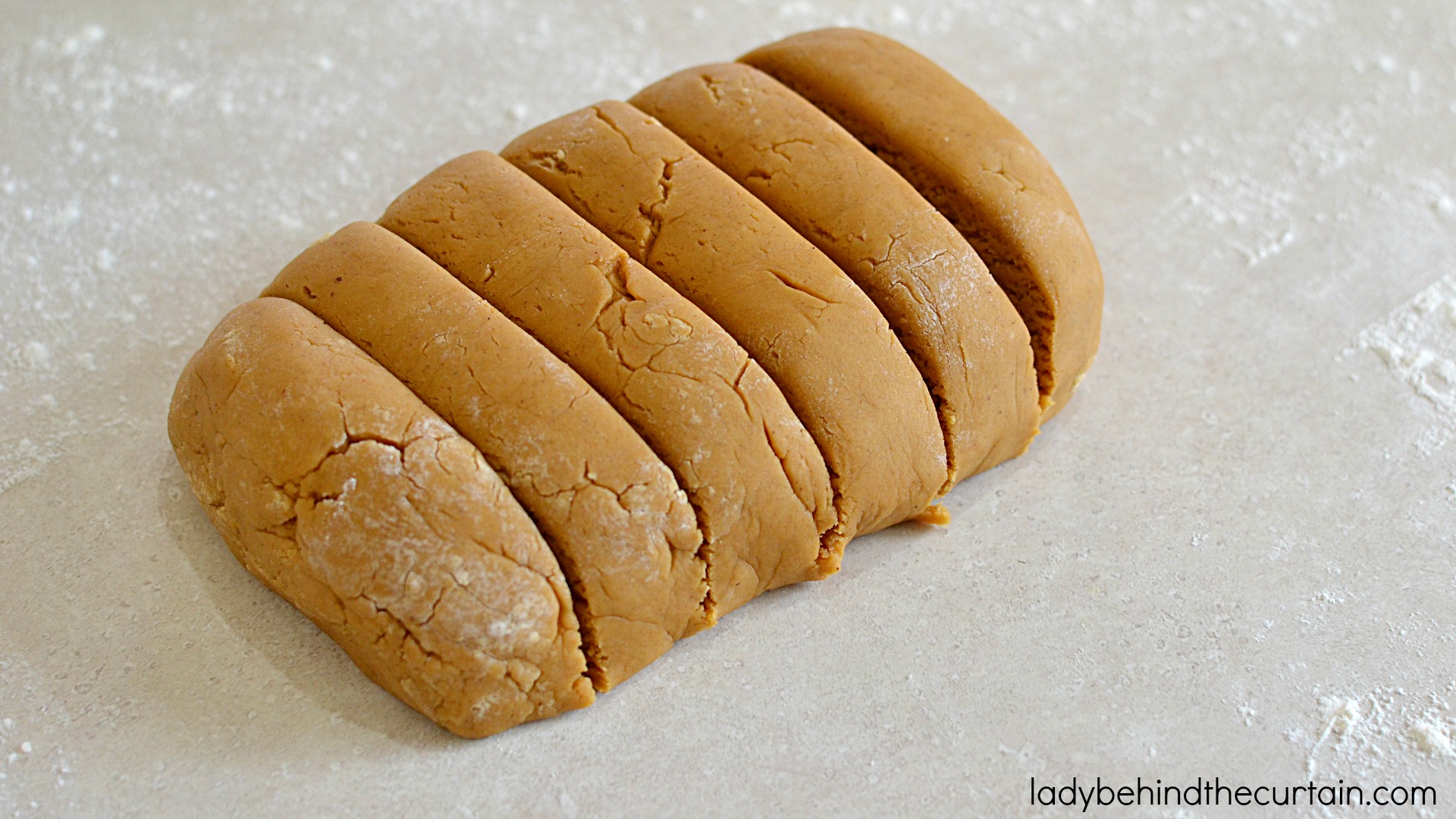 Cover remaining dough while other cakes bake.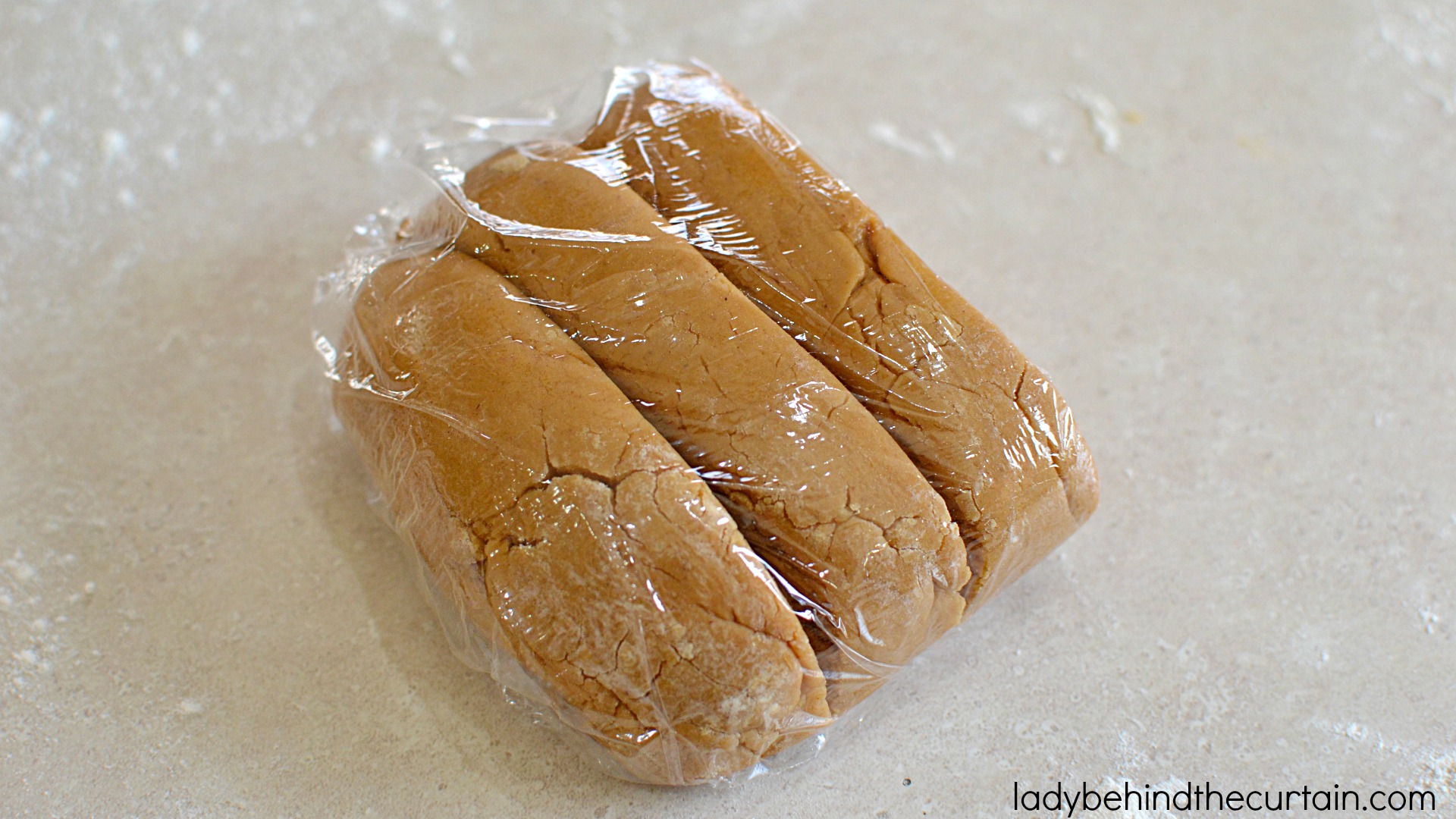 Press into prepared baking pans.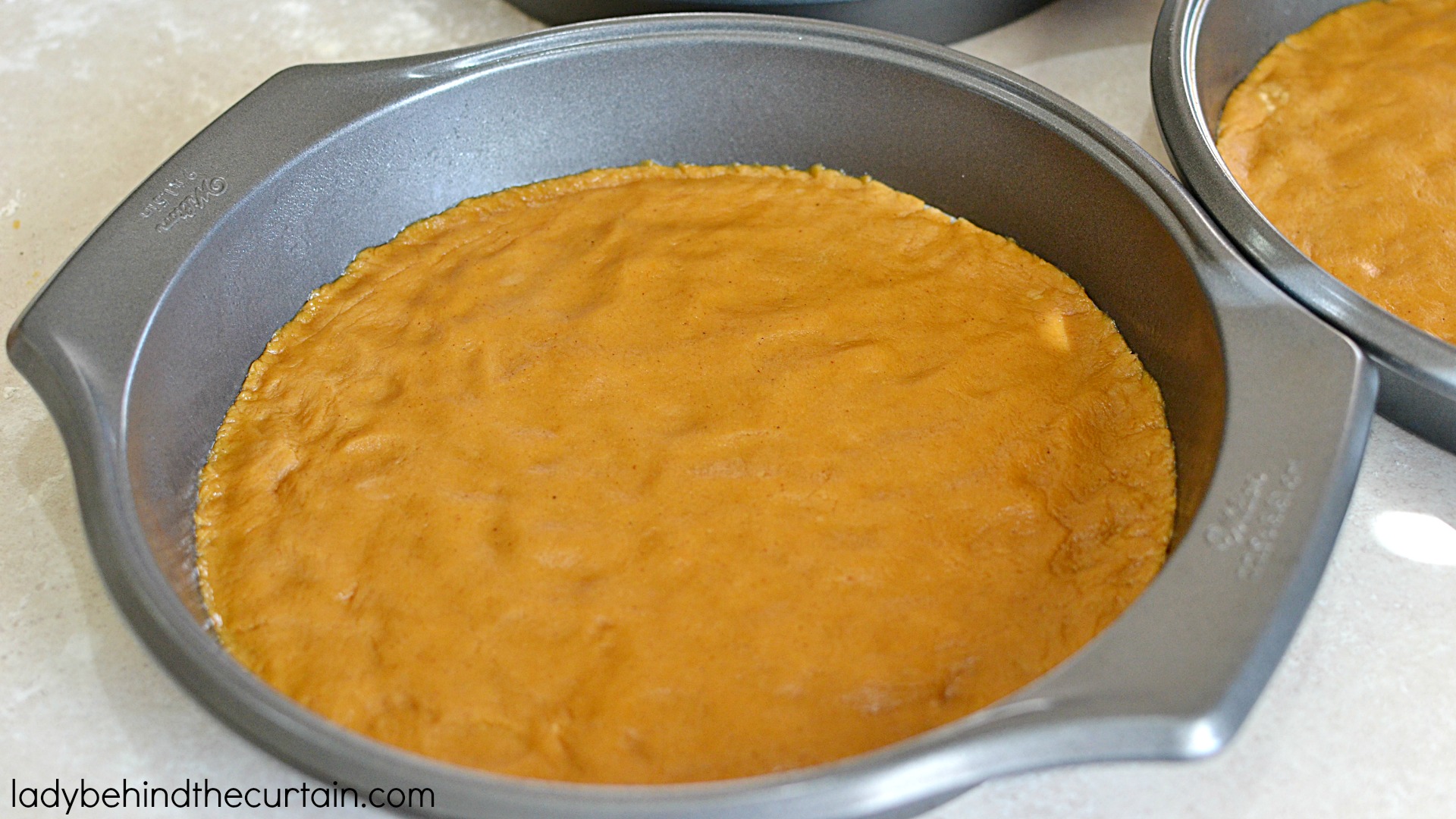 HOMEMADE APPLE BUTTER!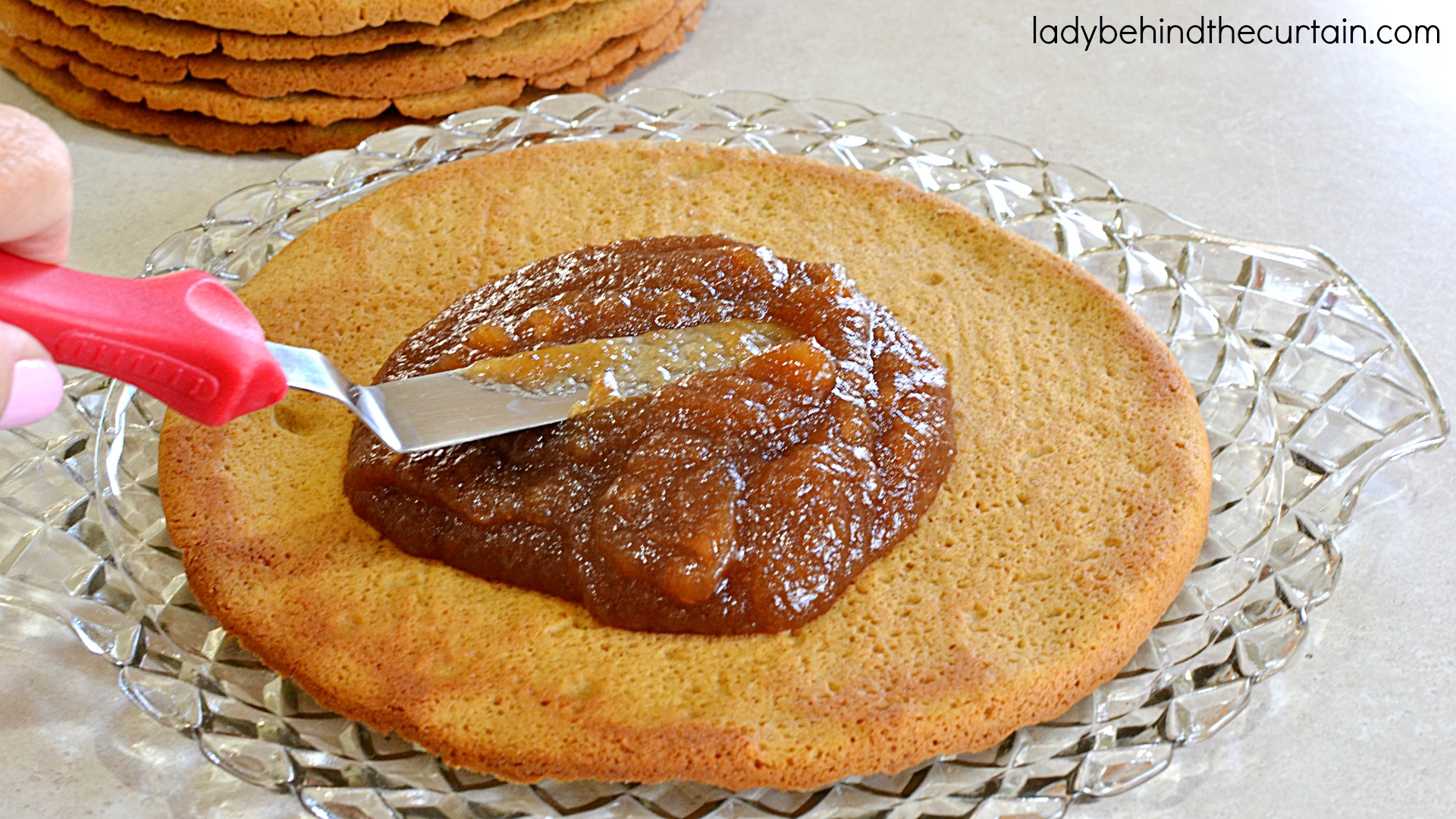 LAYERS!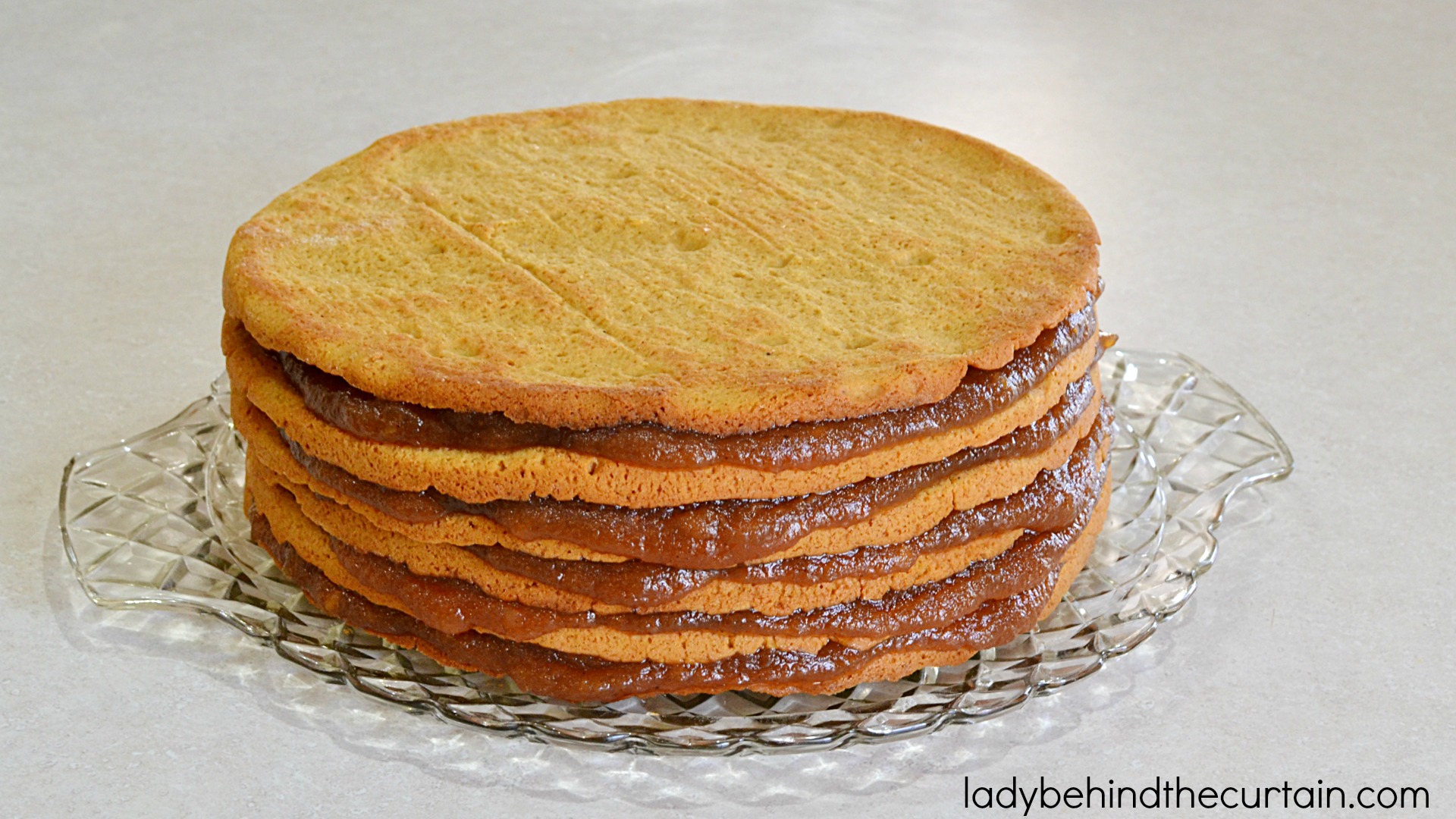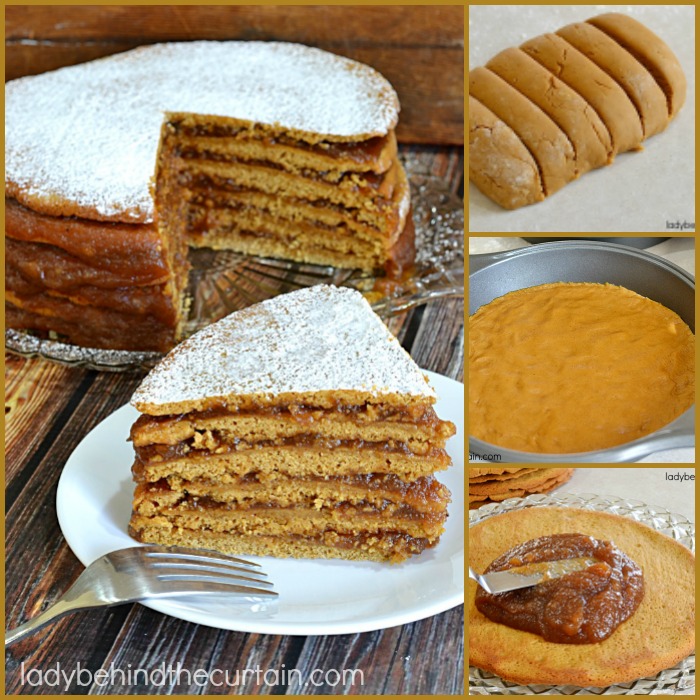 NEVER MISS A POST!
Sign up for my newsletter and receive my recipes in your inbox. Easy to see anytime and saved for safe keeping. Click Here and sign up today! —->>>>CURTAIN CALL NEWSLETTER