Over 60 Recipes and Decoration Ideas for the BEST Fiesta Party
Over 60 Recipes and Decoration Ideas for the BEST Fiesta Party. From Decorations to delicious food this round up is filled with fun ideas and great recipes to help you create only the BEST Fiesta or Cinco de Mayo Party! Even though Fiesta time is considered to be in May…I say… It's always a good time to put on a Fiesta Themed Party! From Birthday Parties to family reunions creating a Fiesta theme is always a huge hit.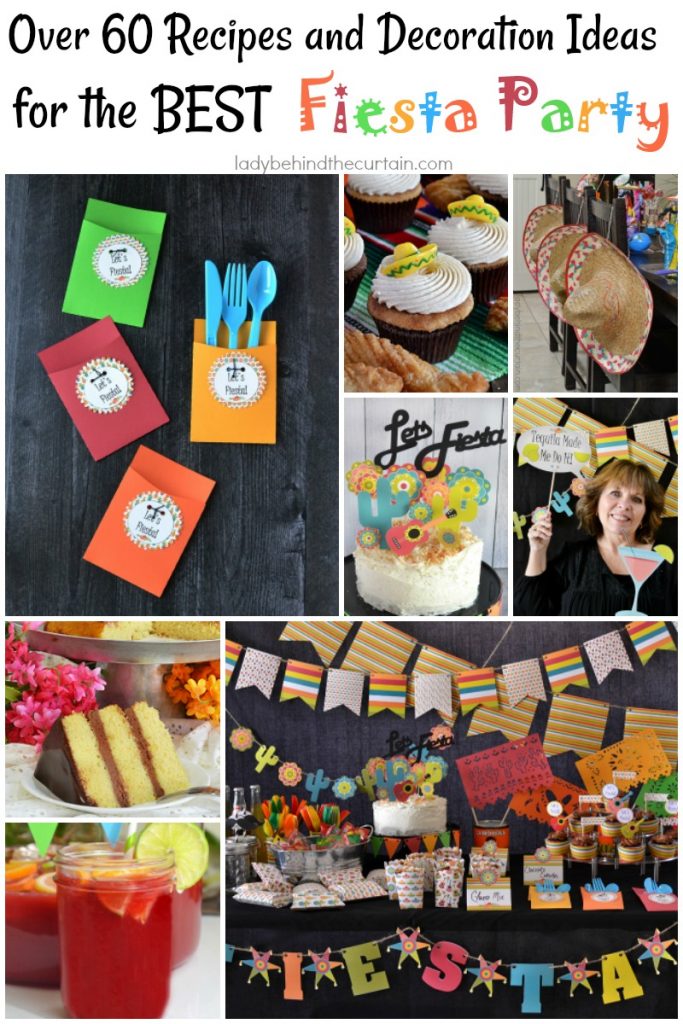 FIESTA PARTY APPETIZERS
The ultimate Fiesta appetizer is a salsa bar! There are so many different salsas on the market. You can make some of them yourself and sprinkle in some store bought as well. Or… use all store bought. Everyone LOVE chips and salsa! It's a great way to get the party started! On this post will not only learn how to put together a salsa bar but there are also 10 salsa recipes! Click here to get to the post—->>>>HOW TO CREATE A SALSA BAR. A big bow of party mix is always a good idea. Click here for my favorite mix recipes. One is sweet and the other is savory. —->>>>TEX MEX SNACK MIX and FIESTA CHURRO PARTY MIX.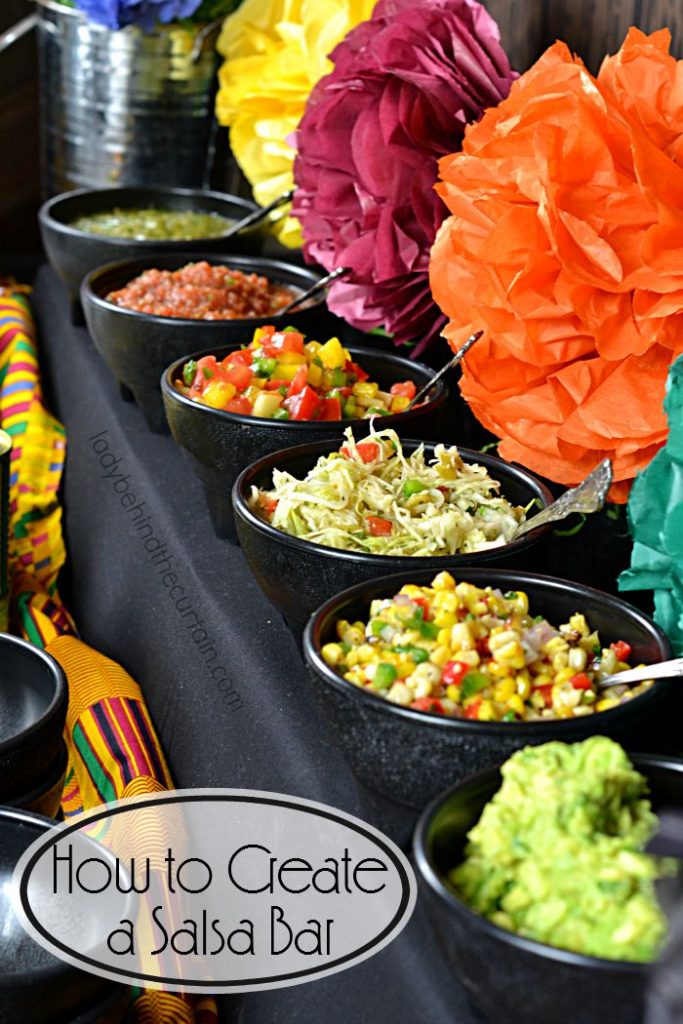 FIESTA PARTY SIDE DISHES
From easy to make creamy instant pot refried beans to a simple Mexican rice recipe. Sometimes the side dish is just as important as the main course.
FIESTA PARTY MAIN DISH RECIPES
Keep your fiesta party simple with a delicious grilled chili garlic tri tip or make chicken enchiladas from scratch. This section has everything from beginners in the kitchen to a seasoned cook!
FIESTA PARTY DESSERT AND BEVERAGE RECIPES
This section of beverages and desserts is essentially the beginning and the end of the party. Start the party with a bang and a killer drink (punch). Then end the party the same way it began with a delicious dessert like coconut lime cheesecake or fun decorated pretzels that look like a cactus! ♥
FIESTA PARTY DECORATION IDEAS
Fiesta Parties, full of fun colorful decorations. It's one of my favorite themes to decorate! Scroll down to see how you can purchase handmade (by me) Fiesta Party Supplies!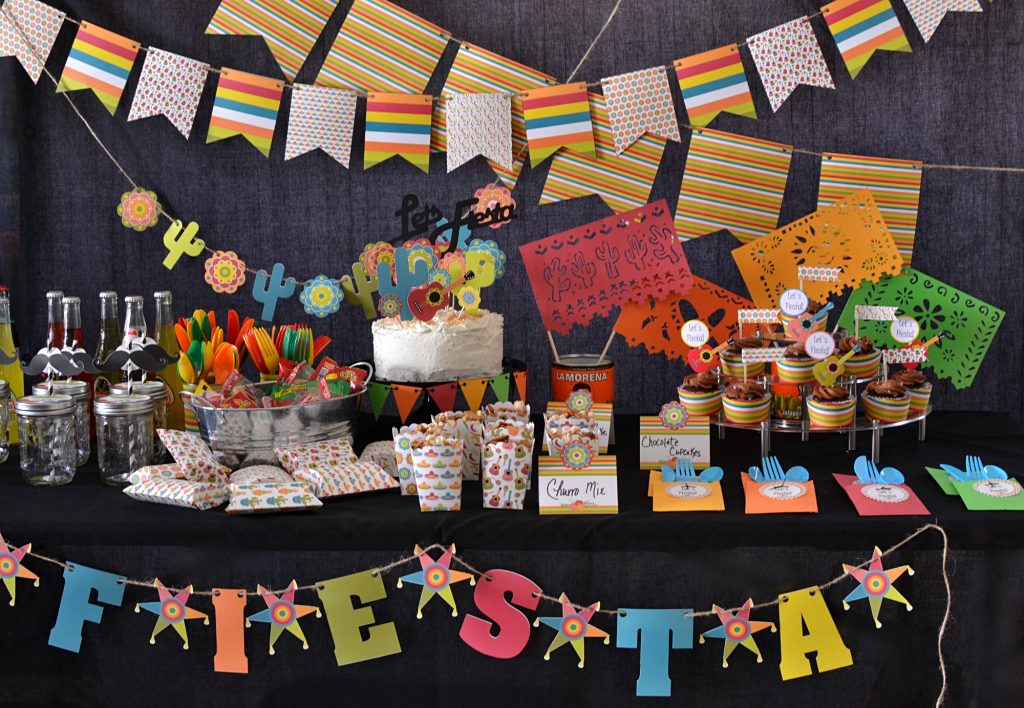 FIESTA PARTY SUPPLIES FROM LADY BEHIND THE PARTY (me)!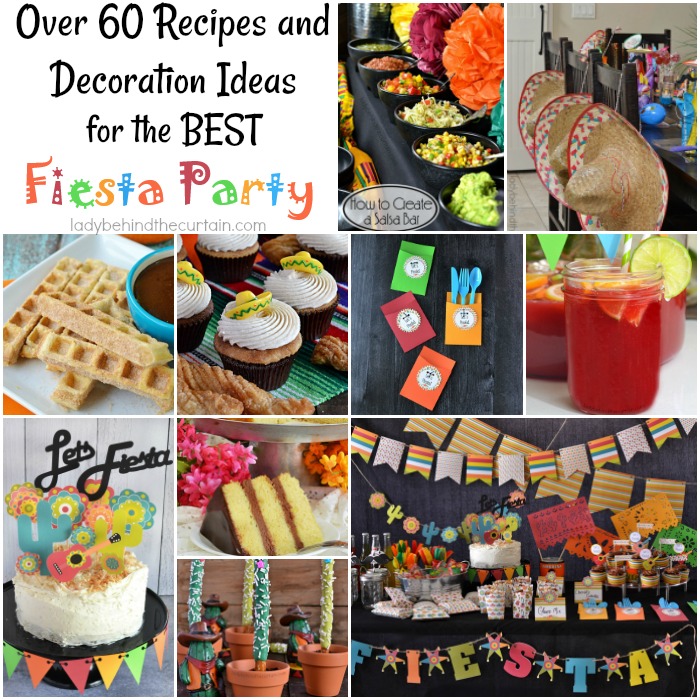 NEVER MISS A POST