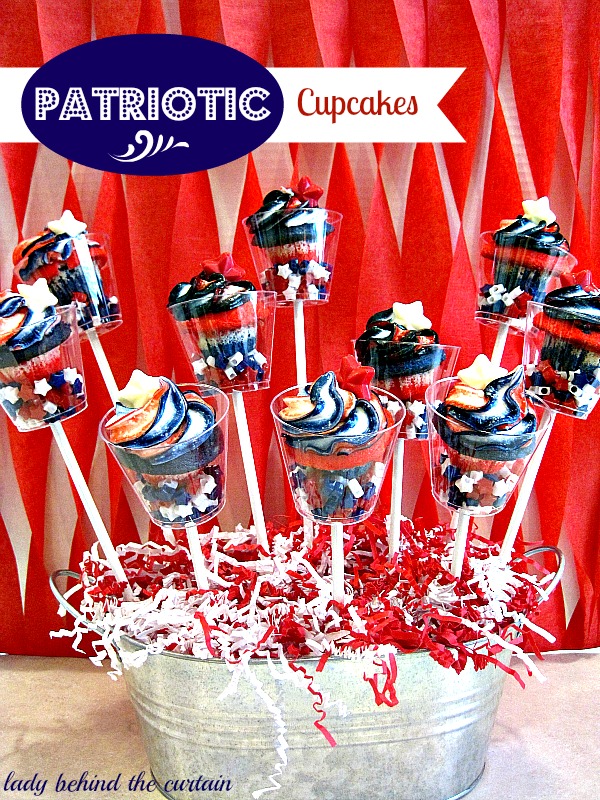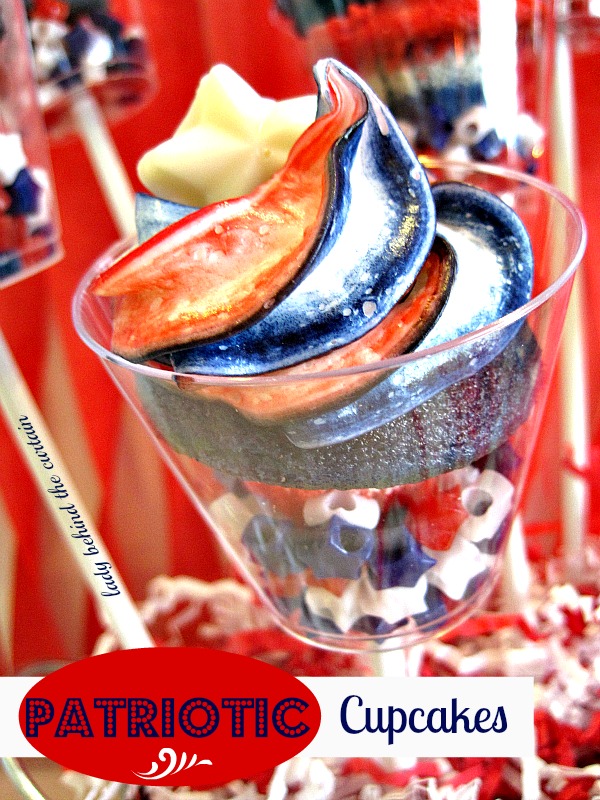 Make your own bouquet of cupcakes by using a plastic cup on a dowel!
Here's How:
Patriotic Cupcakes
Ingredients
white cake mix
red food coloring
blue food coloring
white frosting
Directions
Make cupcake mix as directed.  Separate batter into 3 bowls.  Color one batter with red and the other with blue.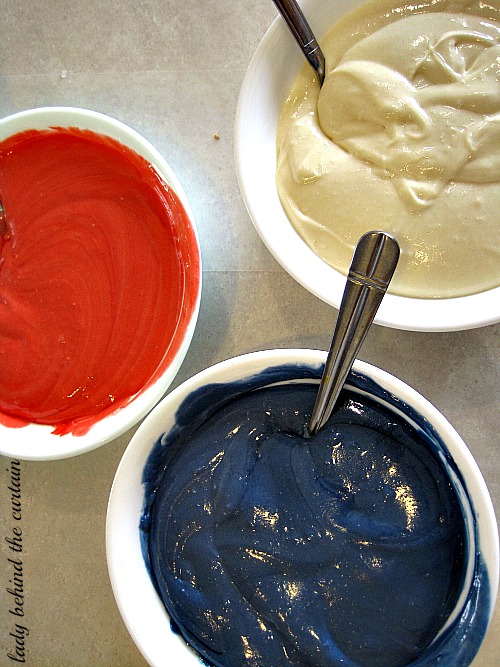 Layer batter (about 1 teaspoon per layer)
First layer.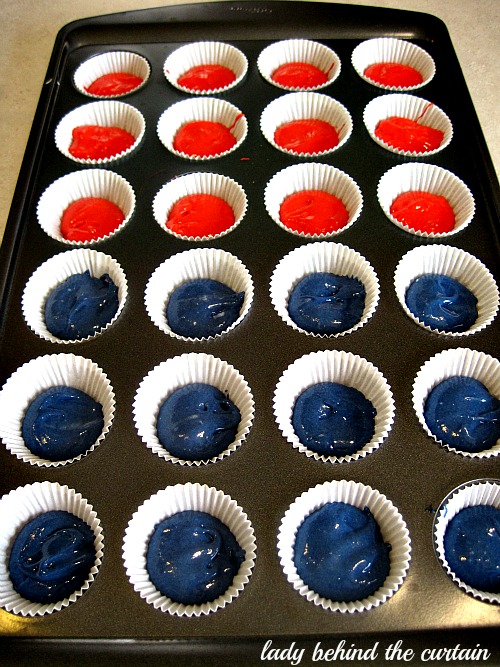 Second layer.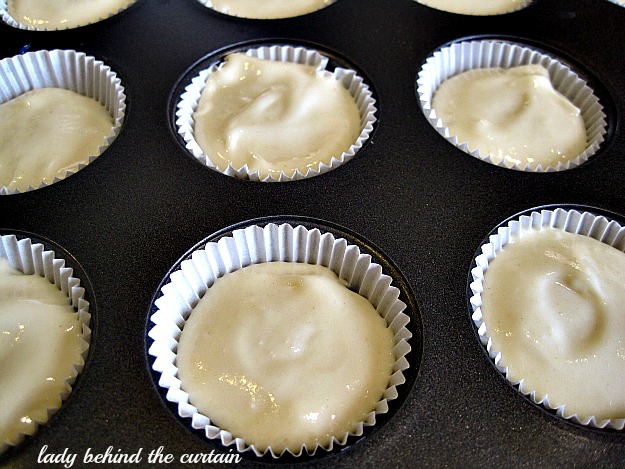 Third layer.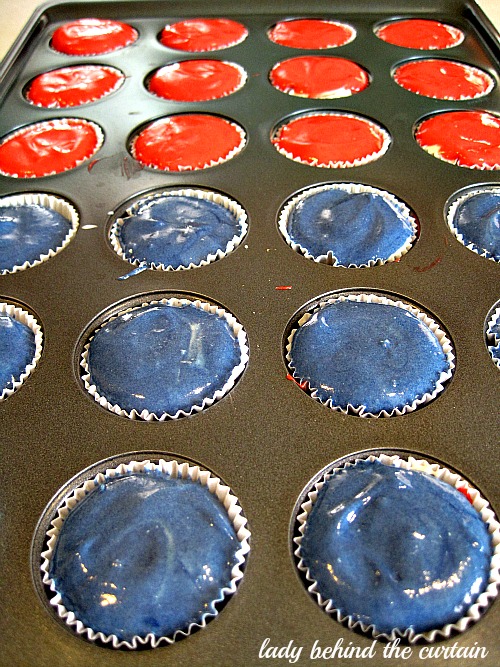 Frosting
Paint red and blue inside the piping bag and fill with frosting.  WARNING at first the colors are really dark.  As you can see in my pictures.  They will lighten up with use.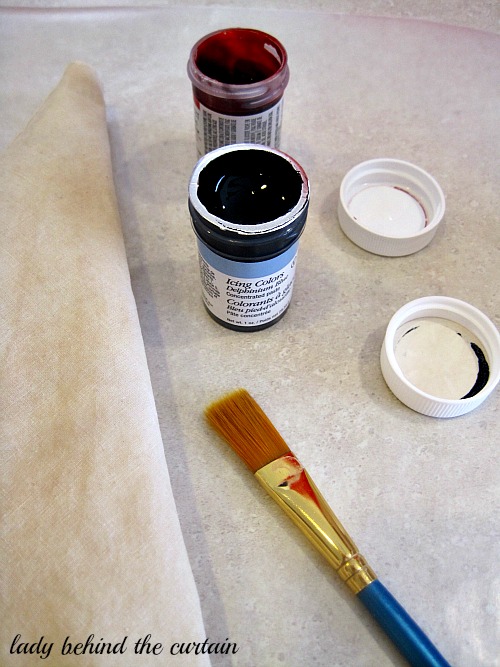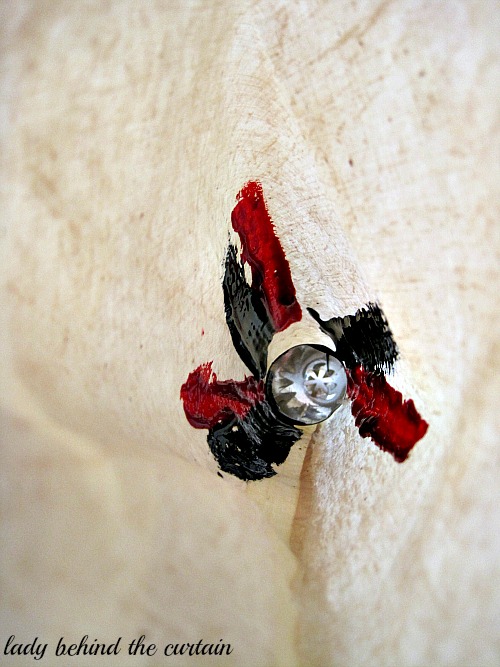 SUPPLIES
5 ounce hard plastic punch cups
glue gun
1/4-inch dowels
cup filler
container to hold dowels
decorations
DIRECTIONS
Use a 5 ounce hard plastic punch cup.
Heat your glue gun.  Turn the cup upside down.  Hold the tip of the HOT glue gun in the center of the cup.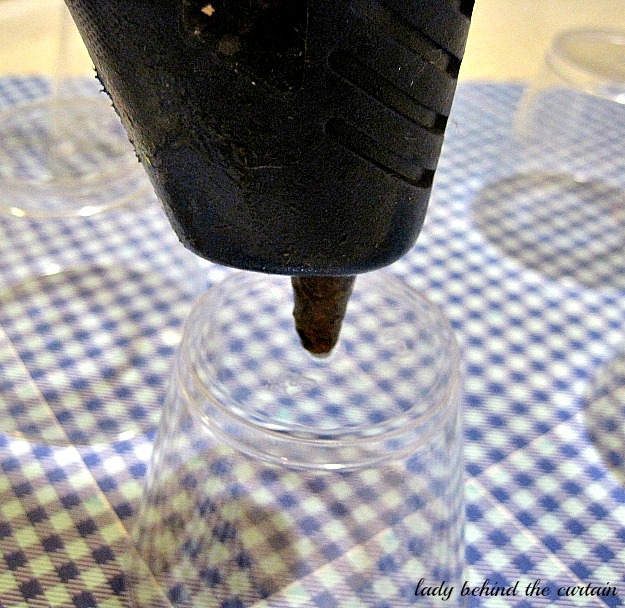 Gently press until the tip JUST goes through.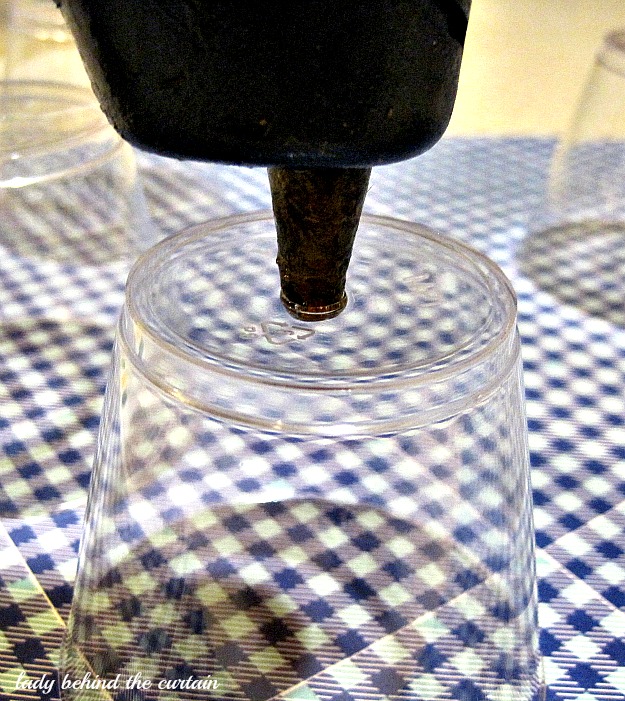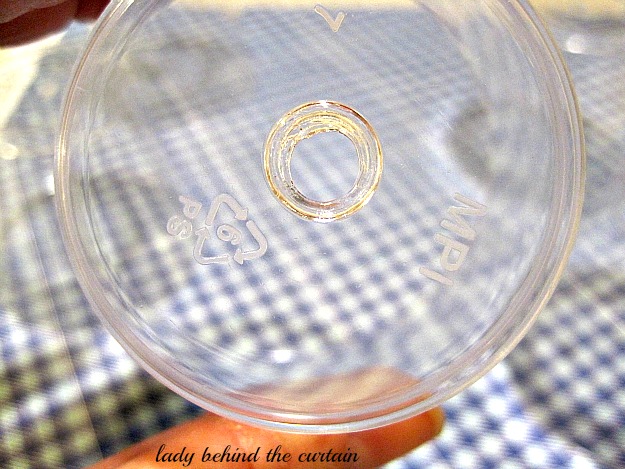 Fit cups with 1/4-inch dowels cut to the desired lengths ( I used 12-inch, 10-inch, and 8-inch).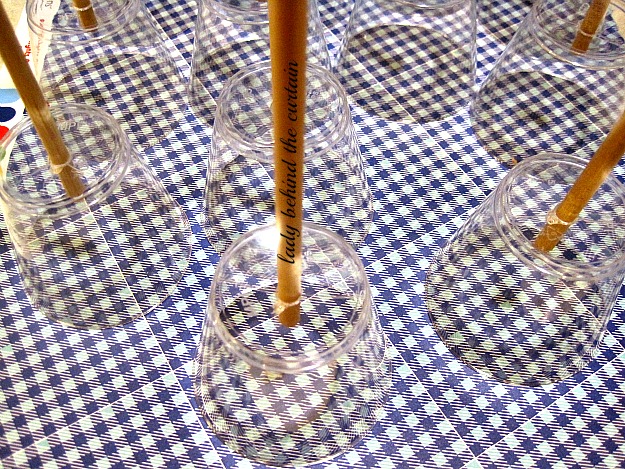 Place empty cups on dowels in the container ( I had rice in mine and topped the rice off with shredded paper)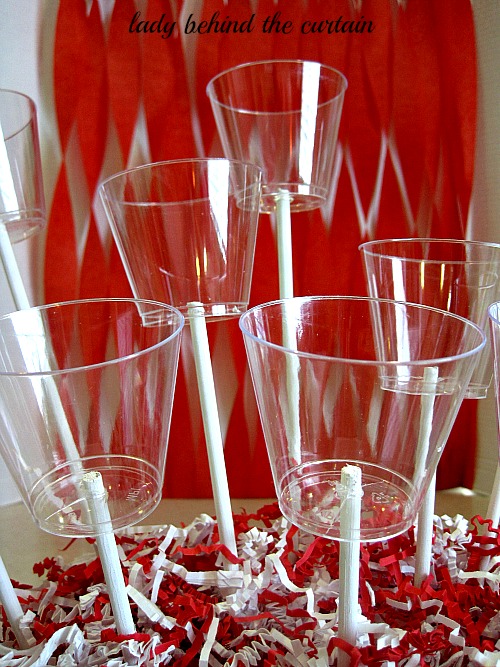 Put enough filler in the bottom of the cups to cover the dowel sticking through.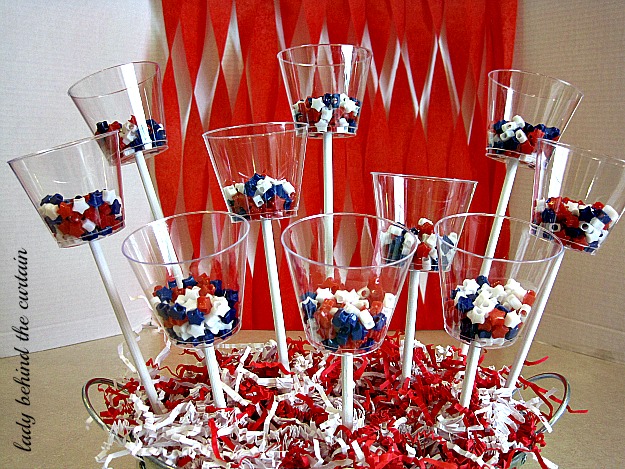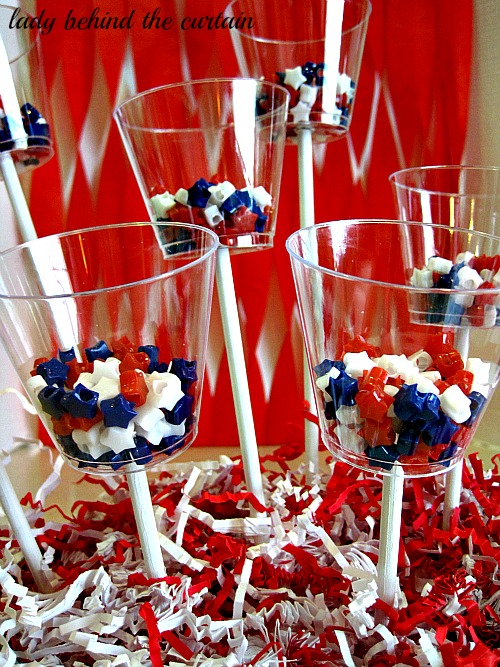 Place cupcakes in cups on top of filler BEFORE frosting.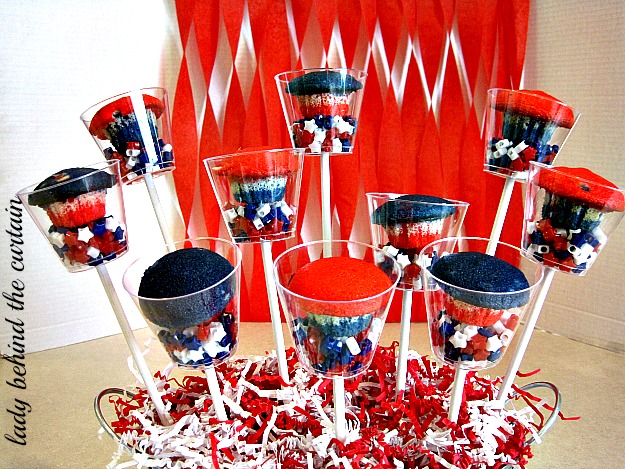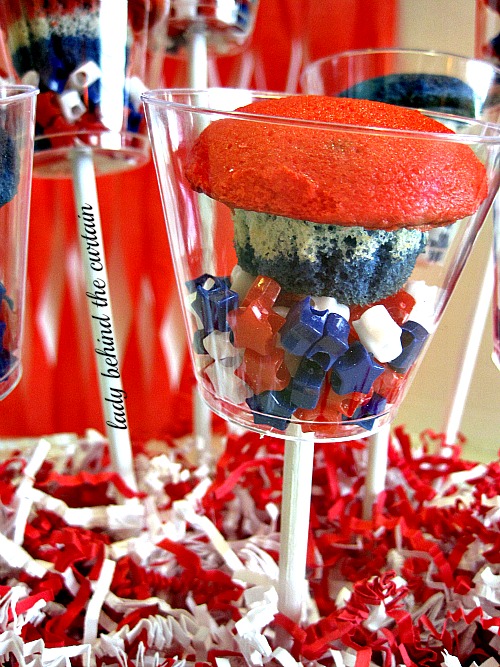 TO FROST
To frost the cupcakes paint the food coloring inside of the pipping bag, (see above for pictures) fill with frosting and pipe onto already placed mini cupcakes.  This is an LBC original!