Peaches and Cream Cheese Bars
Celebrate a special day or event with these Peaches and Cream Cheese Bars.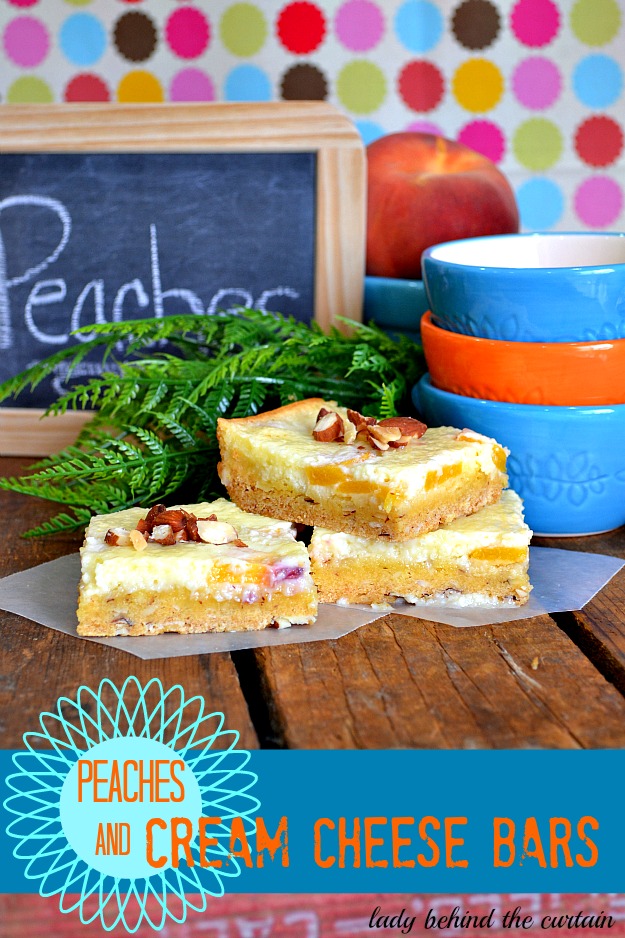 A cake batter crust topped with a custard like filling.  These Peaches and Cream Cheese Bars are so easy to make with only a few ingredients.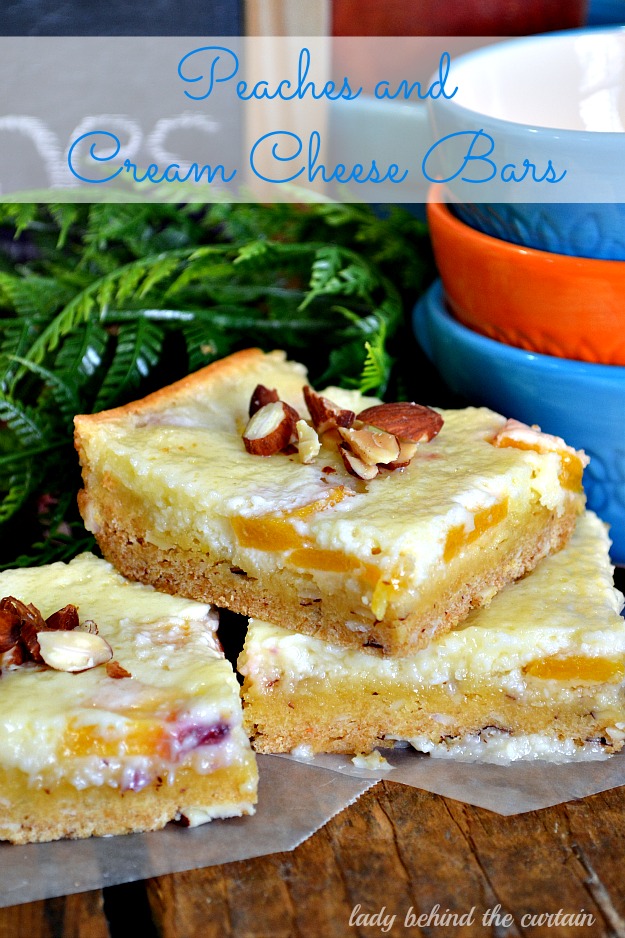 Serve this dessert at a brunch, bridal shower, baby shower or a summer gathering.  Not peach season?  Frozen peaches will work too!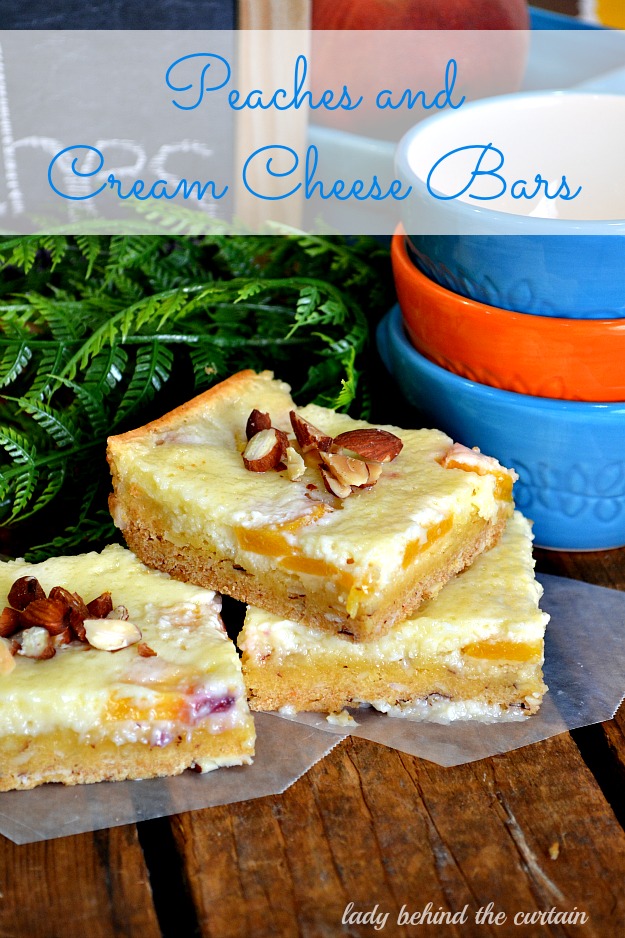 Create your own Recipe Box and save your favorite Lady Behind The Curtain recipes.  Make a Meal Plan with your favorite recipes and ZipList will automatically add the ingredients to a Shopping List.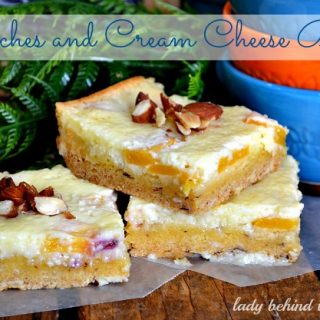 Peaches and Cream Cheese Bars
Total Time:
1 hour
20 minutes
Quick and easy for last minute entertaining.
Ingredients
For the Crust:
1 yellow cake mix
1/2 cup chopped almonds
1/2 cup melted butter
1 teaspoon almond extract
1 egg
For the Topping:
8 ounce cream cheese, softened
2 cups confectioners' sugar
1 cup chopped peaches
2 eggs
Optional garnish chopped almonds
Instructions
For the Crust:
Preheat oven to 350 degrees.
Spray a 13x9-inch baking dish with nonstick cooking spray.
Combine the cake mix, pecans, melted butter, almond extract and 1 egg, stirring well.
Press into bottom of prepared pan.
For the Topping:
Combine cream cheese and remaining 2 eggs; beat until smooth.
Gradually add confectioners' sugar, beating until smooth.
Add peaches, stirring to combine.
Spoon over cake mixture.
Bake for 15 minutes.
Reduce temperature to 300 degrees.
Bake for 30 to 35 minutes longer, or until the center is set.
Cool completely cut into squares.
Sprinkle with chopped almonds.