Peanut Brittle Popcorn Nuggets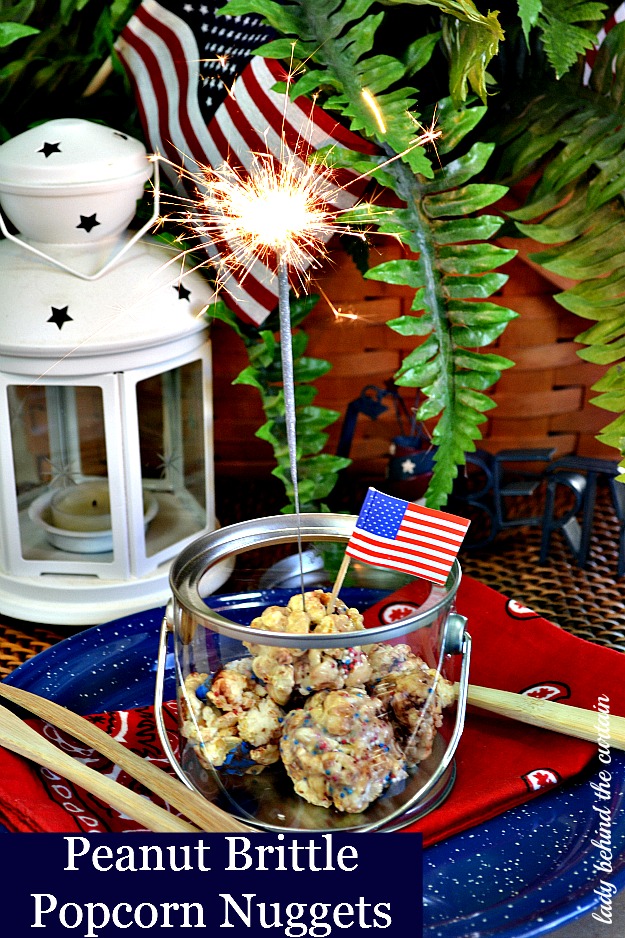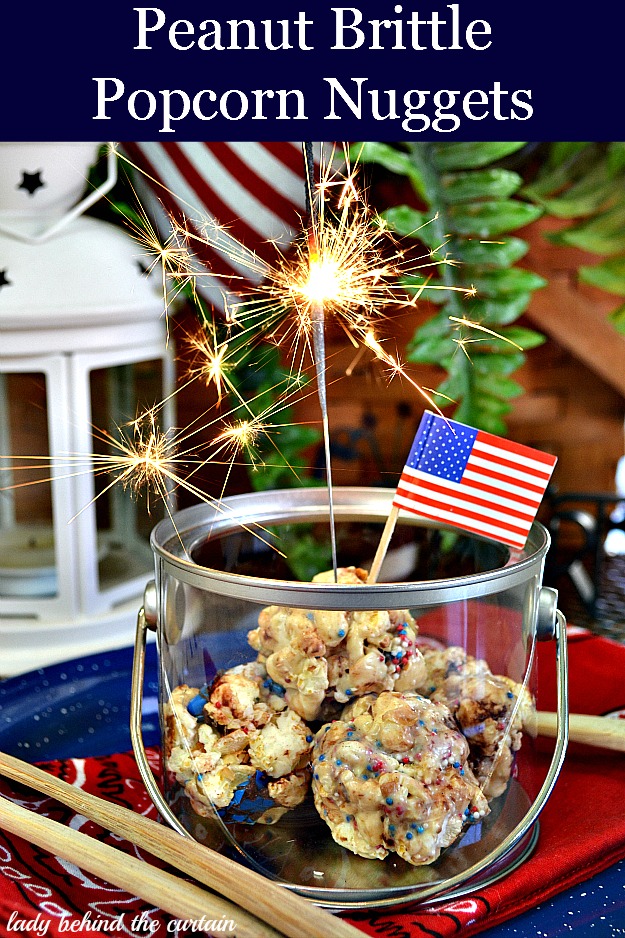 Gooey peanut brittle popcorn nuggets made with popcorn, melted marshmallows and ground up store bought peanut brittle.  Makes this treat a 4th of July party favor must!
I filled a clear paint can I found at Michael's, stuck a sparkler and mini flag in the nuggets for a little extra fun.  For more added fun light the sparklers all together for a sparkling effect!  GREAT idea for a kid's table!
Peanut Brittle Popcorn Nuggets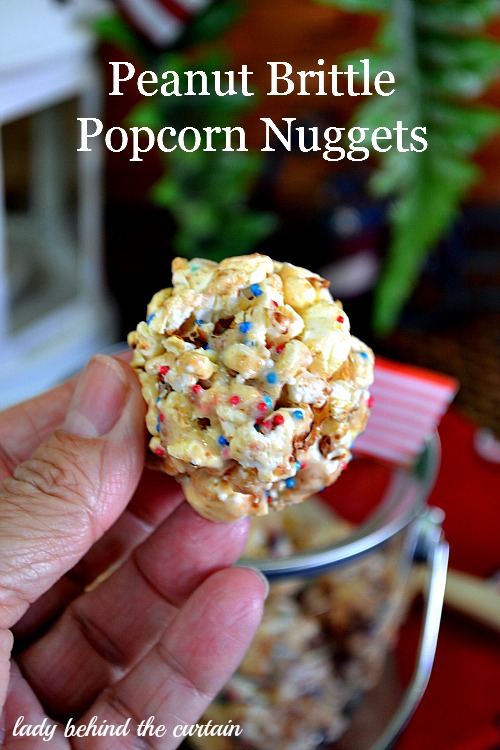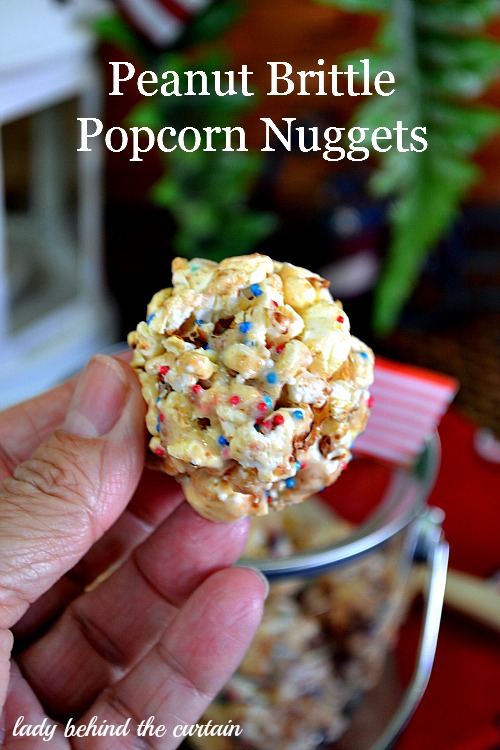 Ingredients
10

ounce bag of mini marshmallows

1/4

cup butter

12

ounce package of store bought peanut brittle (crushed in blender)

2

teaspoons vanilla extract

15

cups popped popcorn

1/4

cup sprinkles

1

cup M&M's (optional)
Instructions
Pop popcorn and measure 15 cups into a large bowl.
In a large saucepan melt butter and marshmallows.
Take off the heat and add the crushed peanut brittle. (the peanut brittle should be ground up into powder form)
Mix and place back on the heat; stir until melted. Pour over the popcorn.
Stir to coat.
Add the sprinkles, stir again. (optional) add the M&M's.
TIP: I added the M&M's and they melted.
The nuggets were still delicious but a little messy looking with the melted chocolate.
When I do this recipe again I will leave out the chocolate for a cleaner look.

I SHARED THIS IDEA/RECIPE AT THESE PARTIES