Pecan Pie Cheesecake Fudge
Pecan Pie Cheesecake Fudge | Yes, this Pecan Pie Cheesecake Fudge is insane. So be prepared you may have to hide it. 🙂 I combined the best of three dessert treats together! Pecan Pie, Cheesecake and Fudge! Unlike cheesecake which needs to be refrigerated, this fudge can be stored at room temperature. Which makes this the PERFECT travel safe treat! Off to Grandmas house you go! Armed with the BEST fudge EVER! 🙂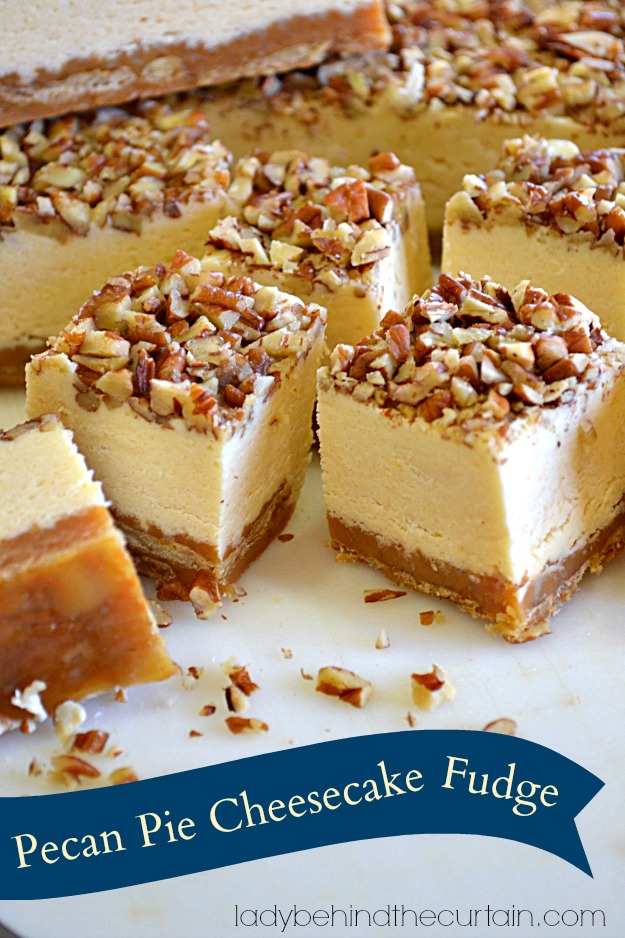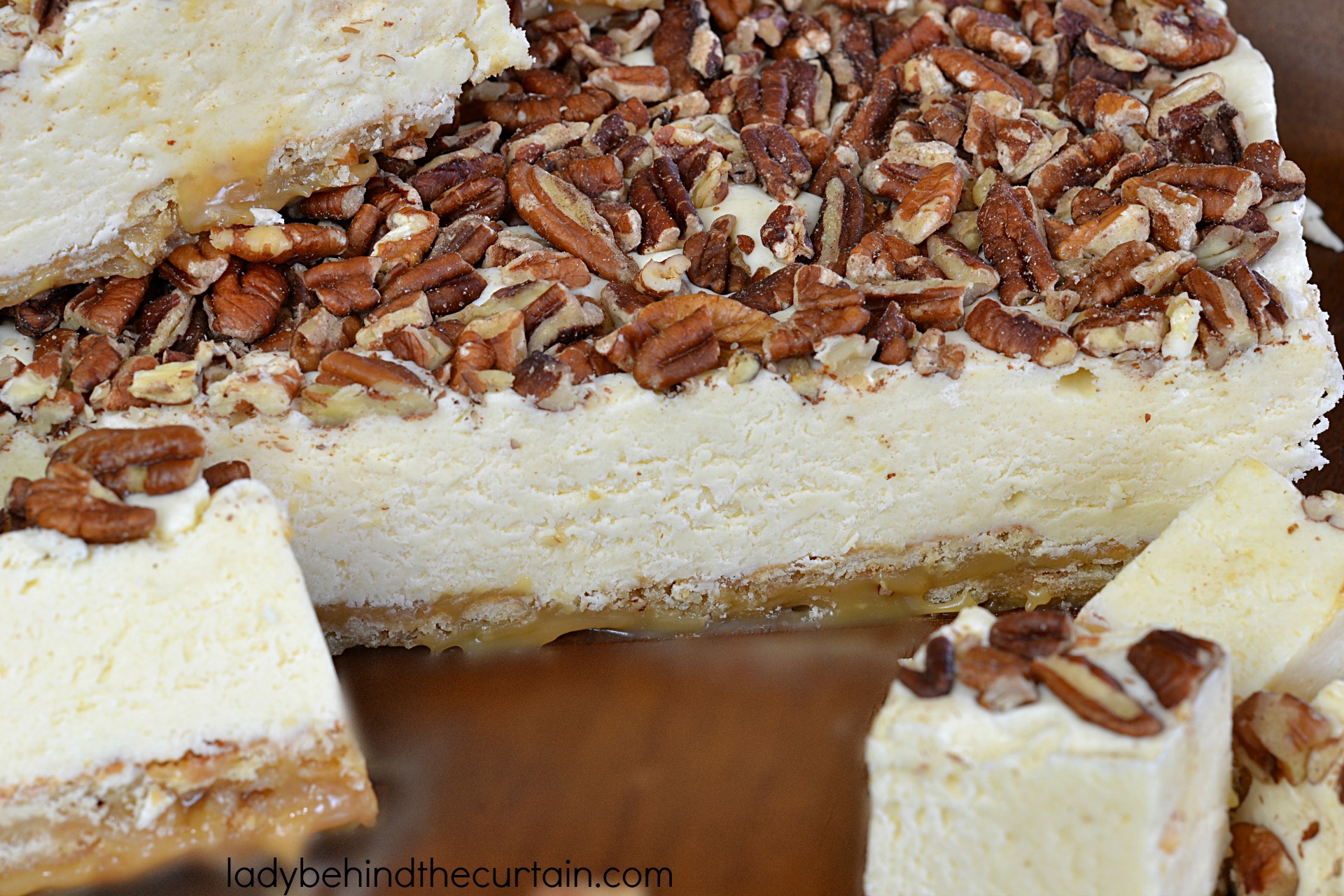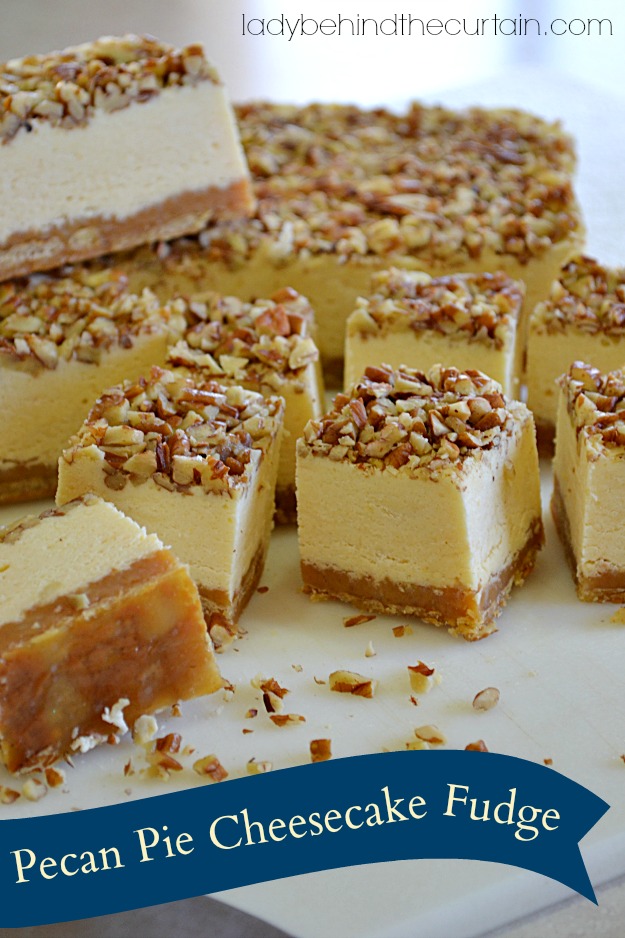 NEW…NEW…NEW…Included in the recipe card is a QR Code for the Pecan Pie Cheesecake Fudge Recipe. Scan the code, print out the recipe and watch the video while you make the fudge.
How to Make Pecan Pie Cheesecake Fudge
FOR THE PECAN FILLING

Preheat oven to 425 degrees.
Line a 8×8-inch baking dish with foil (I used non stick foil) and spray with non stick cooking spray.
Arrange saltines in a even layer on the bottom of the baking dish overlapping some to anchor down the crackers.
In a medium saucepan, bring butter and brown sugar to a boil over medium-high heat
Cook for 2 minutes.
REMOVE FROM HEAT AND STIR IN THE SWEETENED CONDENSED MILK Slowly pour over crackers.
Use a spatula to make sure all the crackers are covered.
Bake 10 minutes.
Set aside and make fudge topping.
FOR THE CHEESECAKE FUDGE

In a medium saucepan combine the white chocolate chips, butter, salt,condensed milk and dry pudding mix; heat until melted and smooth.
Add the marshmallow; stir until melted and smooth.
Pour hot fudge over filling. Smooth using an off set spatula.
Sprinkle on pecans, press down with the palm of your hand.
Refrigerate until set (at least 2 hours or overnight).
Remove from refrigerator.
Carefully remove foil making sure to get all the pieces and cut into small squares.
MORE RECIPES USING PECANS
BEFORE YOU BEGIN THIS RECIPE REMEMBER….MAKING FUDGE IS A SCIENCE! NO GUESSING..YOU HAVE TO MEASURE EVERYTHING.
NEVER MISS A POST