Peppermint Cookie Brownie Cups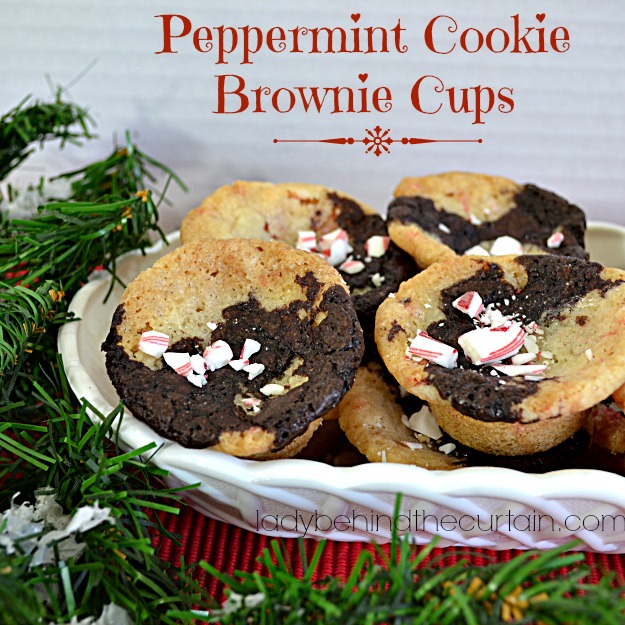 Chocolate and mint are ALWAYS a great combo.  I took two store bought products, put them together to make a easy dessert for your holiday dessert table, bake sale, or holiday cookie tray.   TIP:  FOR ADDED FLAVOR-ADD A MINI SCOOP OF PEPPERMINT ICE CREAM.  🙂
Peppermint Cookie Brownie Cup Recipe (makes 4 dozen)
Ingredients
Pillsbury peppermint ready made cookie dough
1 box brownie mix plus ingredients to make as instructed on the box
Directions
Preheat oven to 350 degrees.
Make brownie mix as instructed on the box and set aside.  Make a 1-inch ball and press into the bottom and up the sides of the mini muffin cups.
Fill with the brownie batter.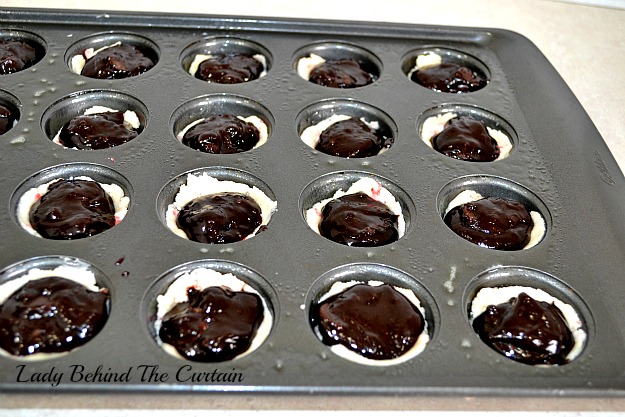 Bake 15 minutes or until centers are baked.  This is LBC original!