Pieces Of Eight Game (Toddler)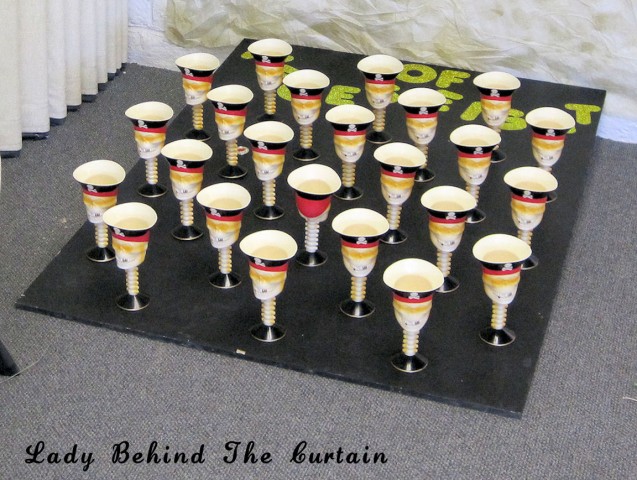 ARG Ye Matties!  This game is perfect for a pirate themed party!
I purchased the Pirate Skull Goblets from Oriental Trading.  I also purchased the Gold Coins from Oriental Trading.
The stem of the goblets are hallow.  So I drilled holes in a piece of painted plywood to fit dowels the size of the holes in the goblets.  This kept the goblets from falling over.
Give each kid the number of coins you choose to toss into the goblets.  The older the kid the further away they should stand.