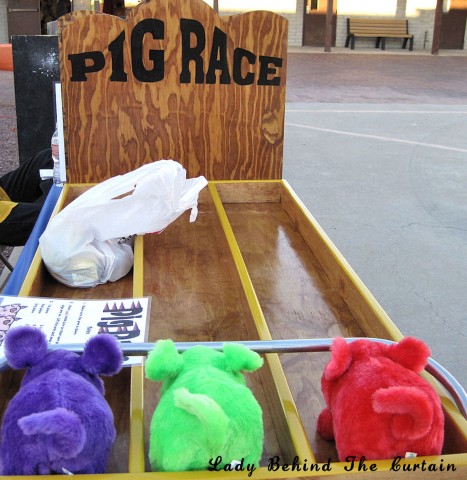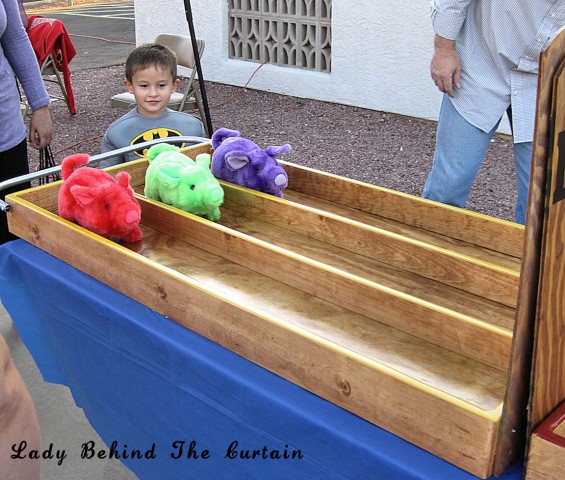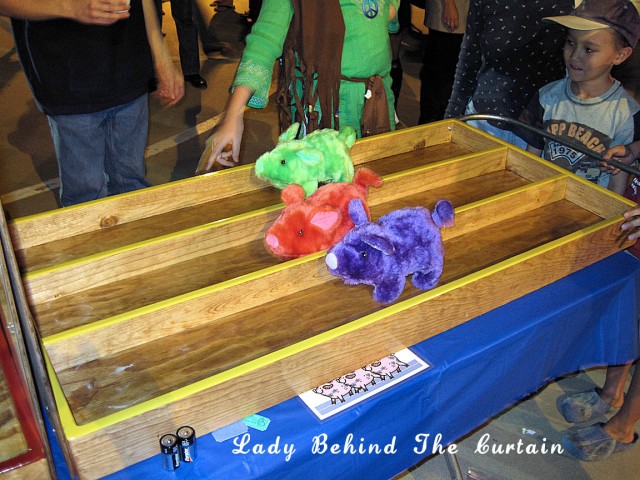 This is the funniest game.  The kids love it!  Purchase battery operated pigs.  NOTE:  I purchased the pigs from Carnival Depot You don't have to get this elaborate.  All you need are lanes for the pigs to race in.  You could simply have wood lined up and attached at the top and bottom so they will stand.  You don't have to build a whole box.
When it's time to race, the child picks a pig, turns on the batteries, sets the pig down and then you lift the starting gate.
Object:  The object of this game is for your pig to WIN the race!
Age Group:  All Ages
Pig Race Game Rules 
1.*Make sure the arm is down.
2*Have each child turn on their own pig.  When all *pigs are on.  Lift the arm and away they go!
3.*1st place****5 tickets
*2nd place****3 tickets
*3rd place****2 tickets