Poached Fruit Topping, a combination of dried fruit poached in a sugar free cranberry juice.  The perfect way to end a meal.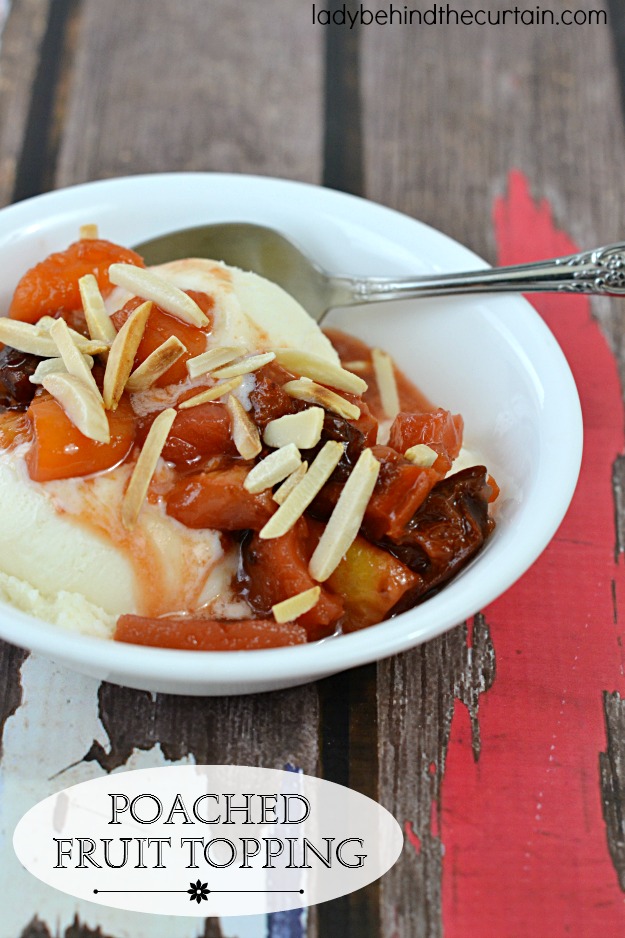 You don't have to wait for your favorite fruit to be in season to make this wonderful Poached Fruit Topping.  I used dried fruit, poached it in sugar free cranberry juice with orange rind strips and a cinnamon stick.  Serve it warm over Frozen Vanilla Yogurt and toasted almond slivers for a light dessert!  For a richer option serve it over my Chocolate Pound Cake.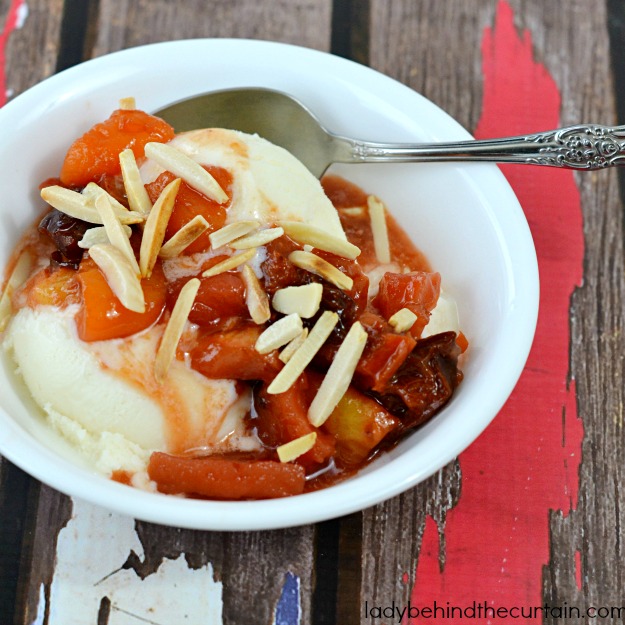 Yield: Serves 6
Poached Fruit Topping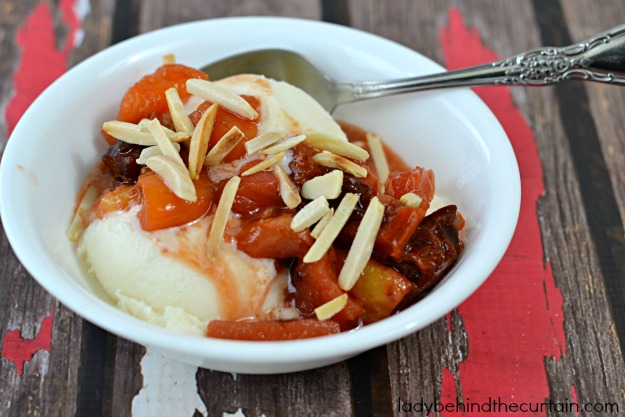 Ingredients
1 1/2 cups sugar free or no sugar added cranberry juice
2 orange rind strips
1 (8 ounce) package of mixed dried fruit, coarsely chopped
1 cinnamon stick
Instructions
To a small saucepan add the juice, orange rind, fruit and cinnamon.
Bring to a boil, reduce heat to low and simmer 10 minutes.
Cool slightly before serving.
TOPPING/SAUCE RECIPES
1. SUGAR FREE BARBECUE SAUCE  2. EASY CARAMEL SAUCE  3. RED ENCHILADA SAUCE