Spring brunch, bridal shower or baby shower this Pom Pom Centerpiece is a perfect fit.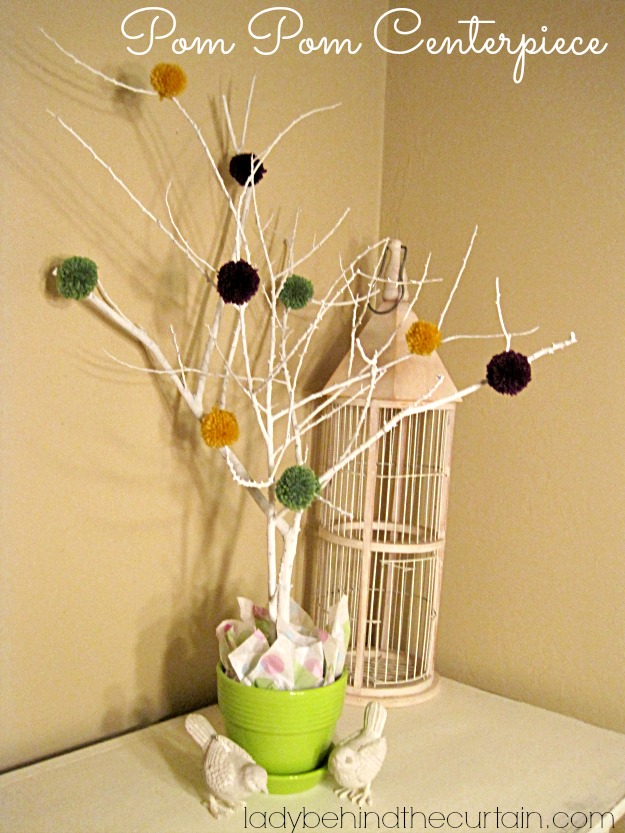 How cute is this Pom Pom Centerpiece?  You can make these pom poms as small or as large as you want and in any color!  Here's how I did it.
Start with a couple of small tree branches.  Strip the branches of any leaves.  Spray paint white.
1.  Cut a piece of cardboard (from a cereal box) 2 1/2 in. x 2 1/2 in.
2.  Wrap yard around the square 50 times.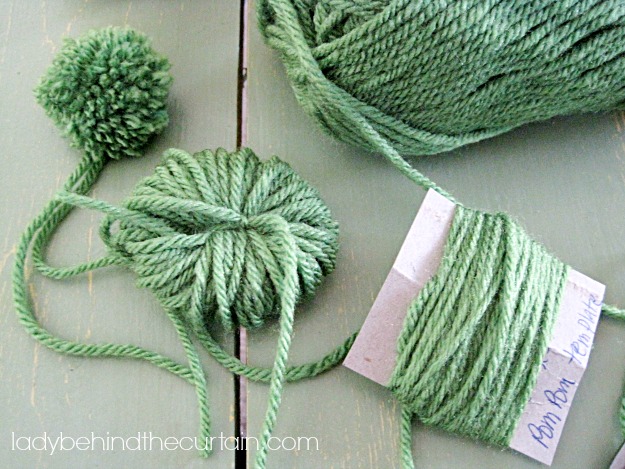 3.  Cut a piece of yarn long enough to tie around the yarn loops and tie around the tree branch.  Lay it down on the table.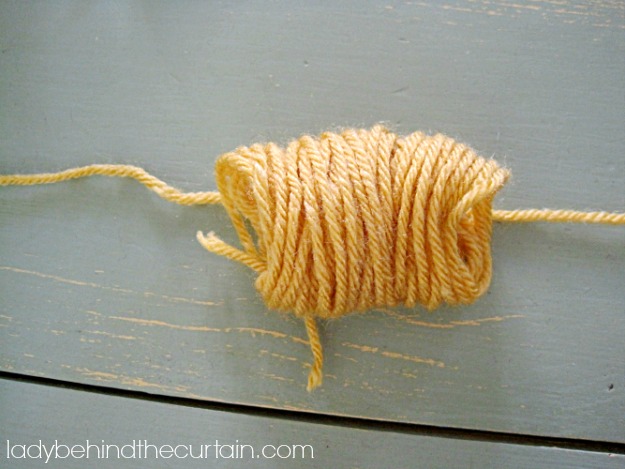 4. Carefully slip the yard off the cardboard and lay it on top of the strand of yarn.
5.  Tie a knot tightly around the yard.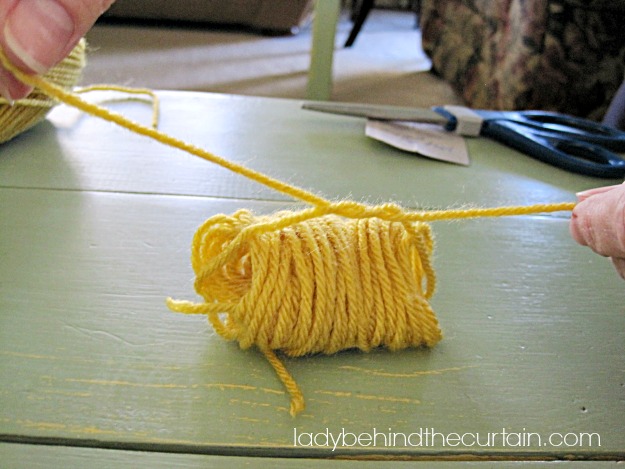 6.  Cut the loops.
7.  Fluff and trim to the size and desired shape and tie to a tree branch.