Potato Chip Cookies | A melt in your mouth light cookie full of butter flavor with a little crunch.  The potato chips might seem like an unlikely ingredient but they offer a hint of salt and a nice texture.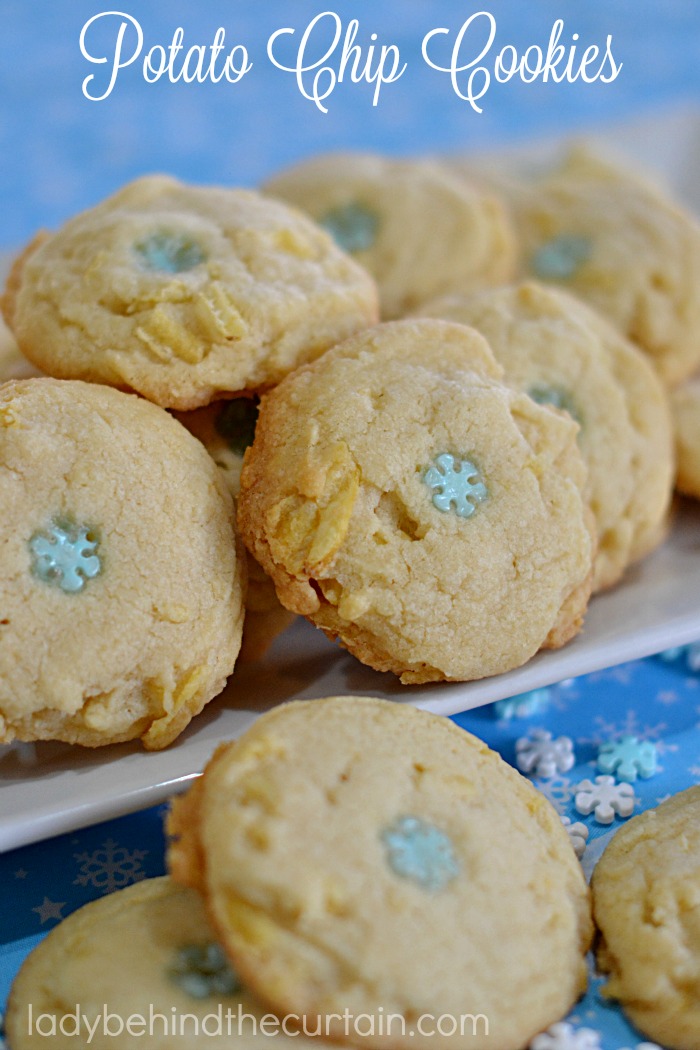 The perfect cookie to have with your afternoon tea or coffee.  Use the cookie dough as a base for many cookies like adding dried fruit and nuts or a drizzle of semi sweet chocolate.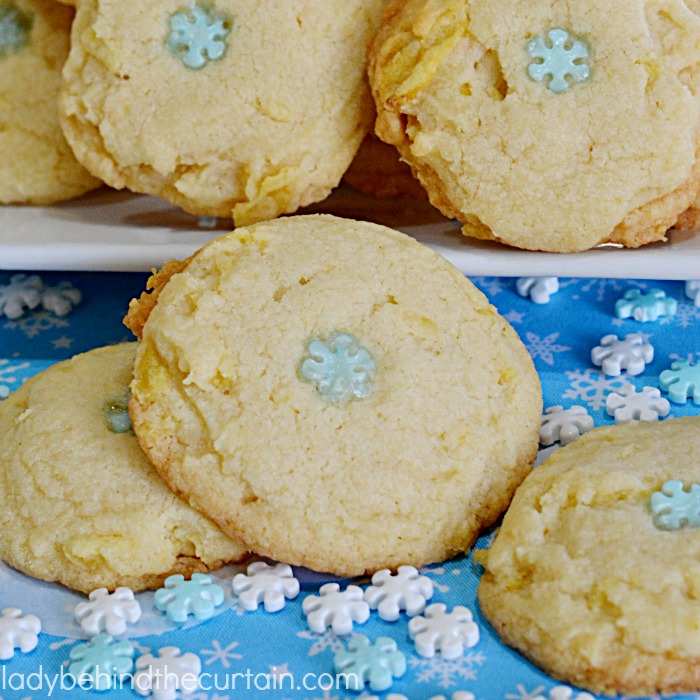 I joined a Christmas Cookie Swap this year.  The way it works is I am matched with another food blogger… we exchange cookie recipes…I make her recipe and she makes mine!  This year I teamed up with Christina from It's A Keeper.  So this delicious recipe is hers and she is not only sharing it with me but you too!  Make sure to go over to It's A Keeper and look around at all her delicious recipes!
Potato Chip Cookies
Ingredients
2 cups unsalted butter, softened (yes... 2 cups is right)
1 cup granulated sugar
3 1/2 cups all-purpose flour
1 cup potato chips, crushed
Instructions
Preheat oven to 350°.
Line 2 cookie sheets with parchment paper.
In a large mixing bowl add the butter; beat until creamy.
Mix in the sugar and vanilla until fluffy.
Add flour a little at a time and mix until just combined.
Stir in chips.
Use a 1 ounce cookie scoop; place one dozen on each pan about 2-inches apart.
Lightly press the tops with the palm of your hand; add optional candy sprinkle.
Bake 20 25 minutes or until the bottoms are lightly browned.
Slide cookies on parchment paper onto counter to cool.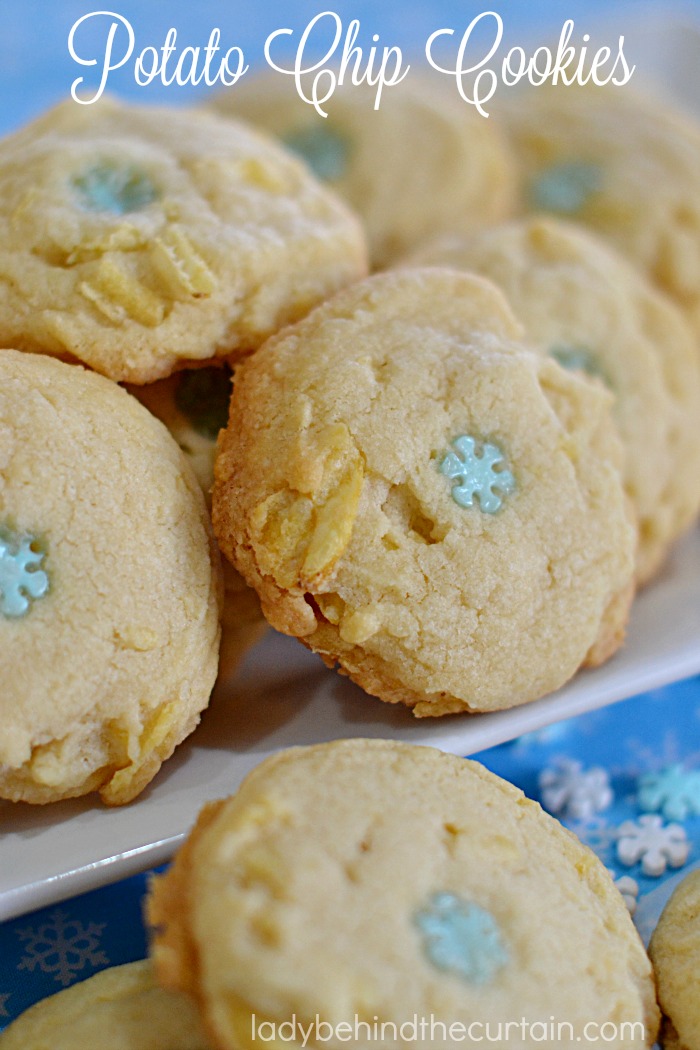 Our hosts for the Cookie Exchange are….
Thanks for organizing this ladies!