Pretty in Pink Breast Cancer Awareness Popcorn
I received product from SweetWorks for this post.  All opinions are 100% mine.
October is Breast Cancer Awareness month.  To show support for my ladies I decided to create this fun Pretty in Pink Breast Cancer Awareness Popcorn.  Bag up and add to a gift basket for a raffle or a gift.  Hand out to the ladies at work or for a bake sale.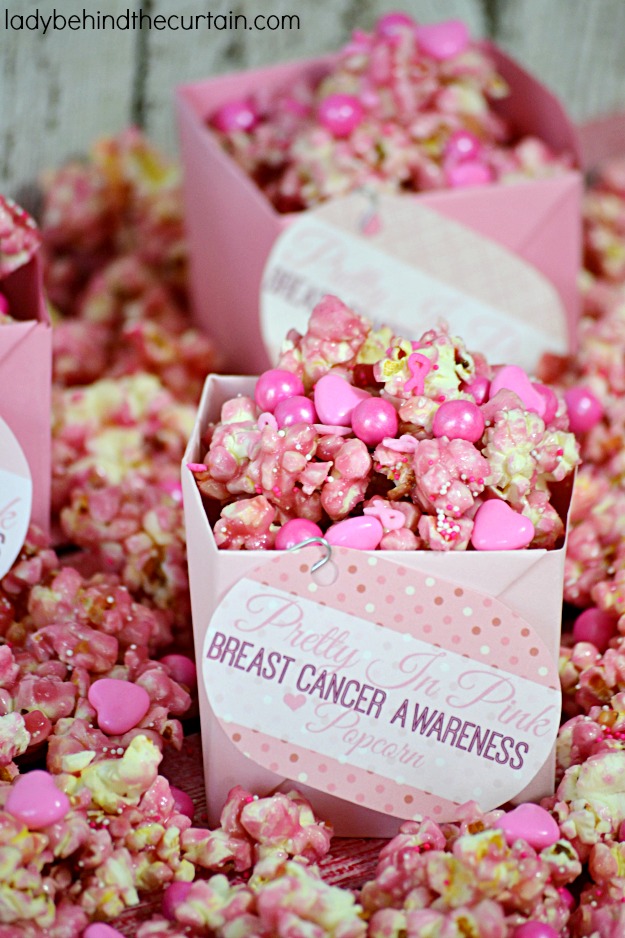 This Pretty in Pink Break Cancer Awareness Popcorn is coated with a sweet candy mixture much like what you would use to make popcorn balls.  All I did was add pink food coloring to the sugar mixture.  But, what really makes this sweet/salty popcorn a treat is the addition of Shimmer Bright Pink Sixlets and Light Pink Hearts Sweet Shapes from SweetWorks.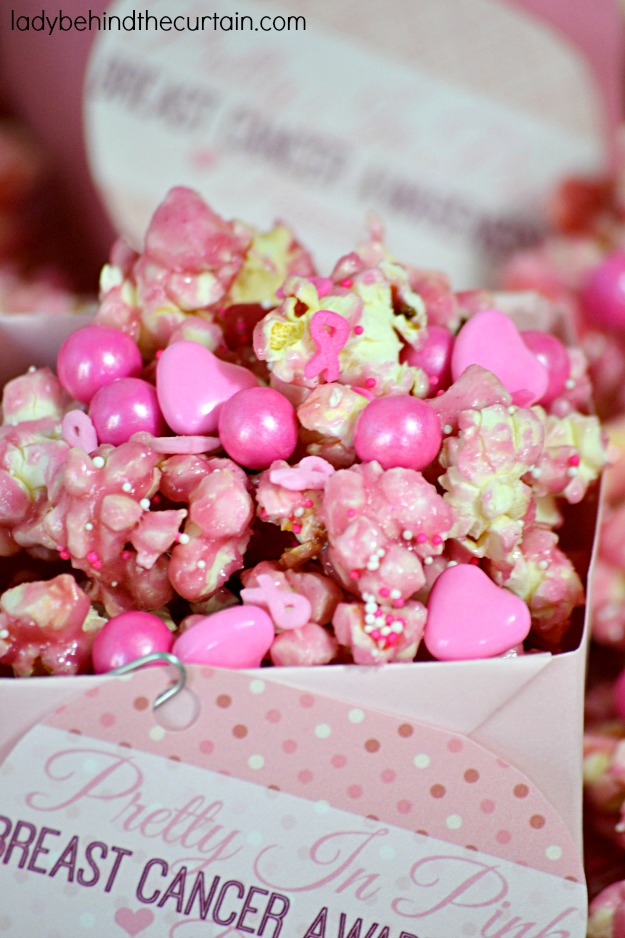 For an added bonus I made my own paper container and tag.
Pretty In Pink Breast Cancer Awareness Popcorn Tag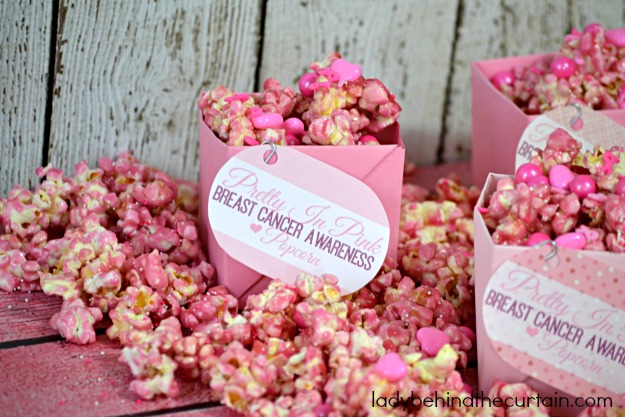 MAKE YOUR OWN PAPER CONTAINER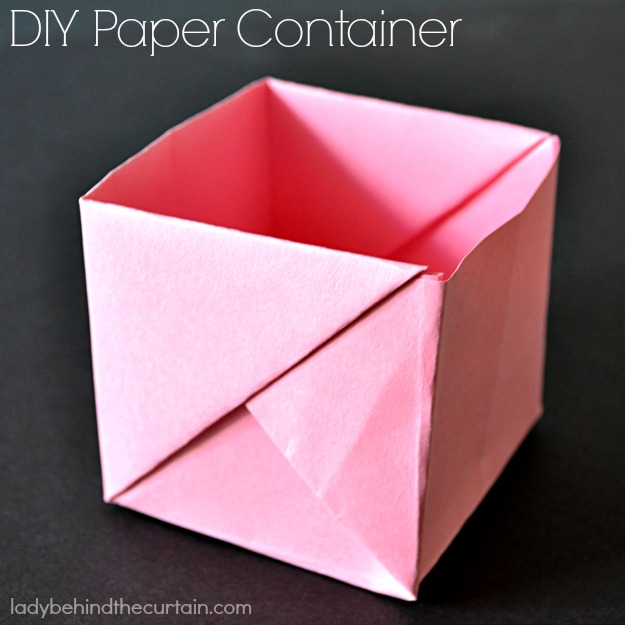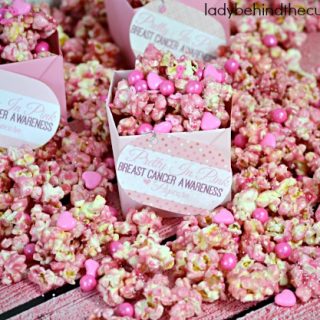 Pretty in Pink Breast Cancer Awareness Popcorn
Ingredients
4 quarts popped pocorn
1/2 cup butter, cubed
1 cup granulated sugar
6 tablespoons light corn syrup
dash of salt
1 teaspoon vanilla extract
pink gel food coloring (enough to reach desired color)
optional: pink sprinkles, pink ribbons, pink sixlets, pink hearts
Instructions
Once the popcorn is popped, pour into a large bowl.
Measure popcorn and pour into another large bowl.
TIP: The reason I move the popcorn from one bowl to another is to ensure I don't have any kernels that didn't pop.
Preheat oven to 250 degrees.
Spray TWO cookie sheets with non stick cooking spray and set aside.
In a small saucepan, add the butter sugar, corn syrup and salt.
Bring to a boil, reduce heat to medium-low; cook 5 minutes stirring occasionally.
Remove from heat stir in vanilla and food coloring.
Pour over popcorn; toss to coat.
Separate popcorn into two cookie sheets.
Bake for 45 minutes stirring every 15 minutes.
Pour onto a counter lined with foil to cool.
Store in airtight container.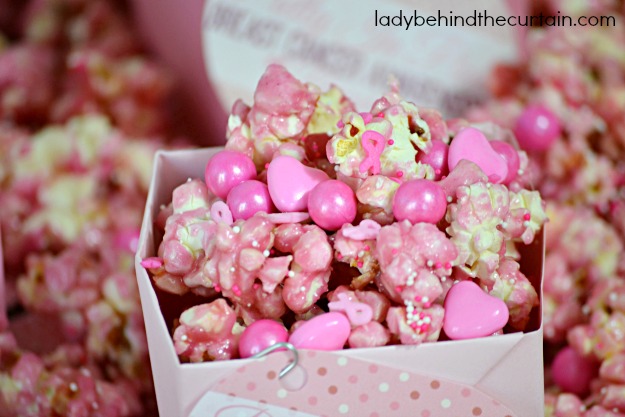 MORE BREAST CANCER AWARENESS IDEAS

1.  Breast Cancer Awareness Cherry Vanilla Cupcakes  2. Pretty in Pink Breast Cancer Awareness Popcorn  3. Bubbles for Boobs Lollipops  4. Save the Hooters Chocolate Suckers