Pumpkin Cake Roll PLUS How to Video!
Pumpkin Cake Roll | Probably the most popular dessert next to the pumpkin pie.  In less then an hour you can have this cake ready for the freezer.  YES! This dessert can and should be frozen!  That's good news.  This cake can be frozen for up to 3 months.  Use a 29 ounce can of pumpkin and make four of these cakes at a time.  That way you have a quick dessert for unexpected guests.  If you are worried that it might be too hard to make a cake roll.  Don't worry I've got you covered!  Scroll down and watch my "HOW TO MAKE A CAKE ROLL" video to see how easy it really is!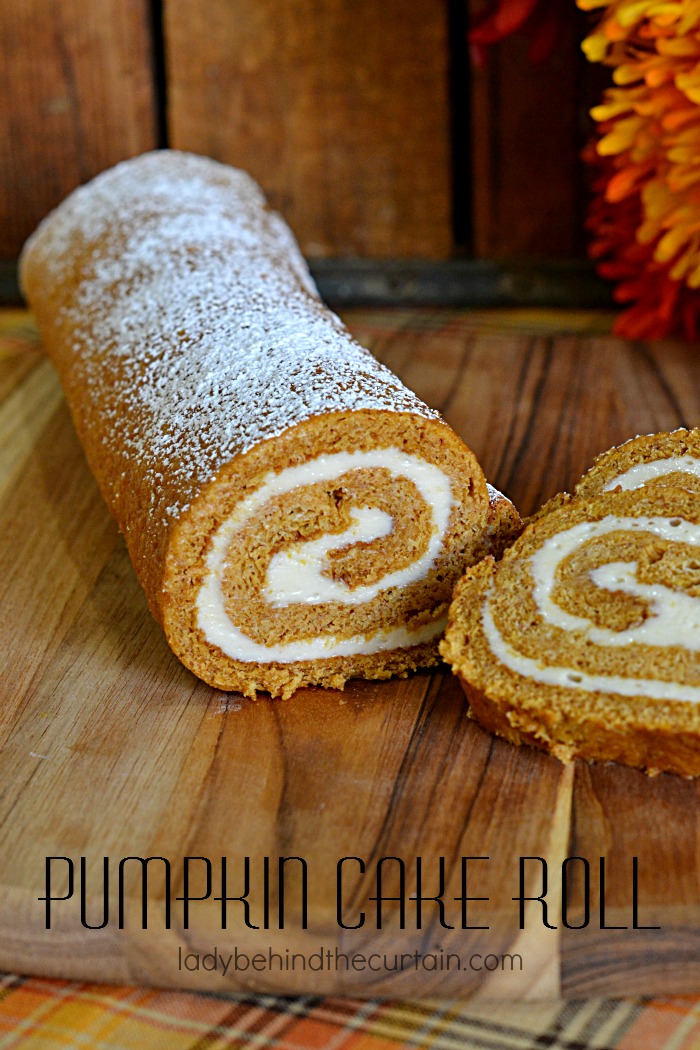 The reason I say this cake SHOULD be frozen is because it makes cutting it into pretty slices so much easier.  The filling won't get smeared down the sides.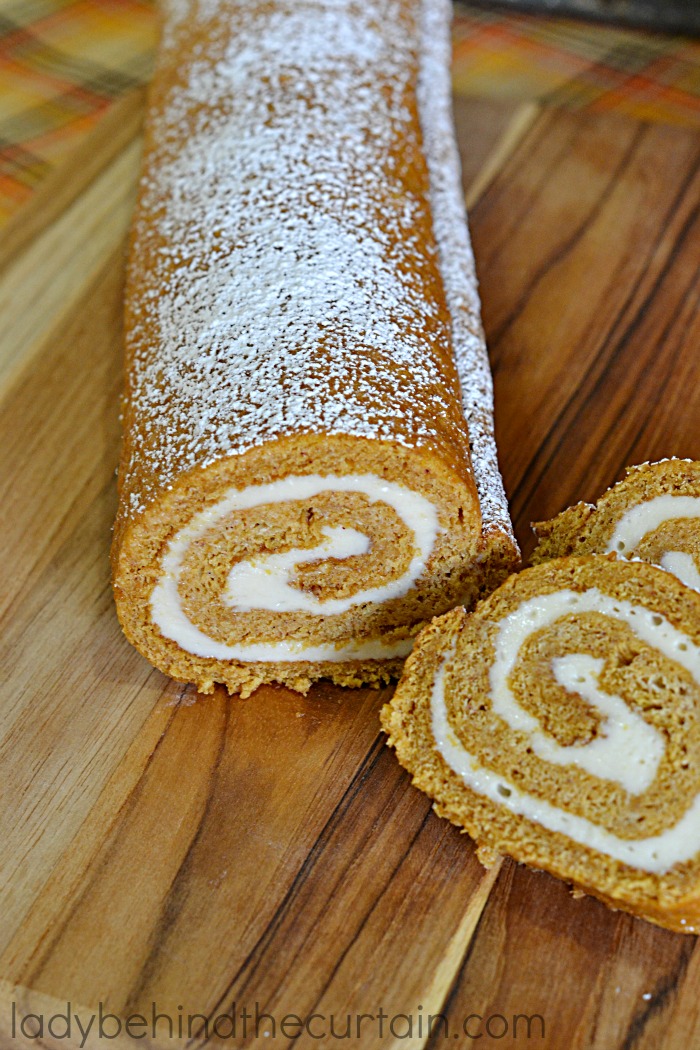 Dust a kitchen towel with confectioners' sugar.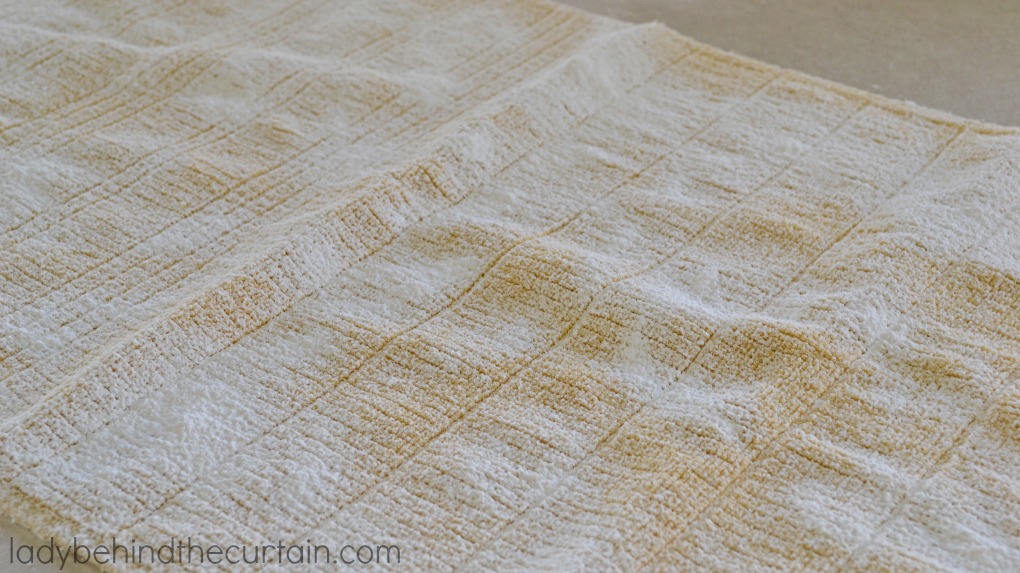 Turn cake onto the prepared towel.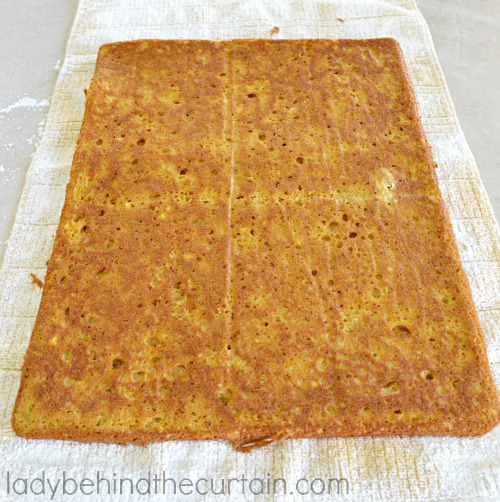 Roll the cake with the towel and cool completely ( this will help with the next step of rolling the towel with the filling); unroll the cake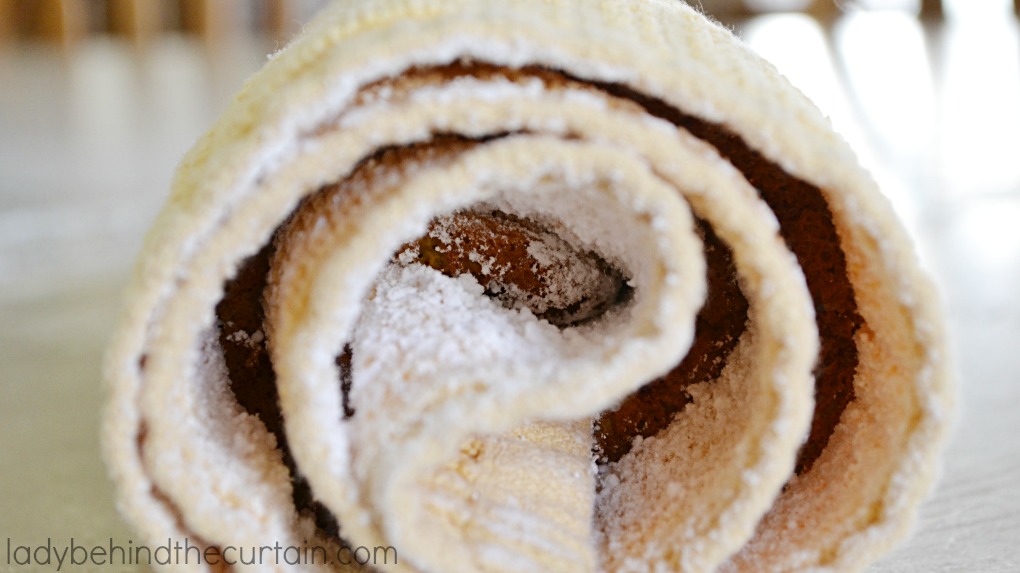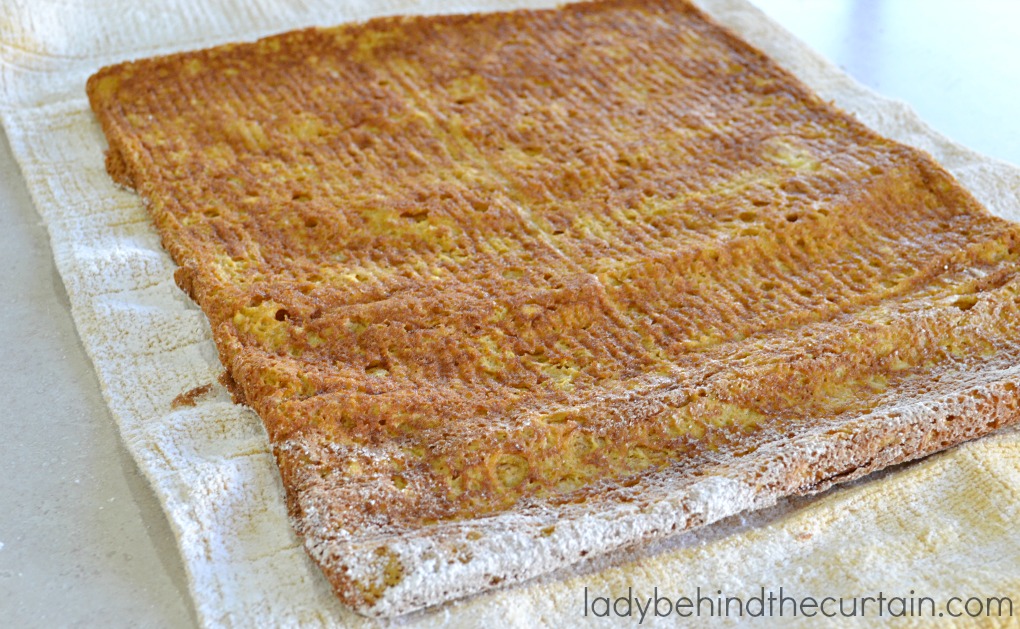 Spread on the filling.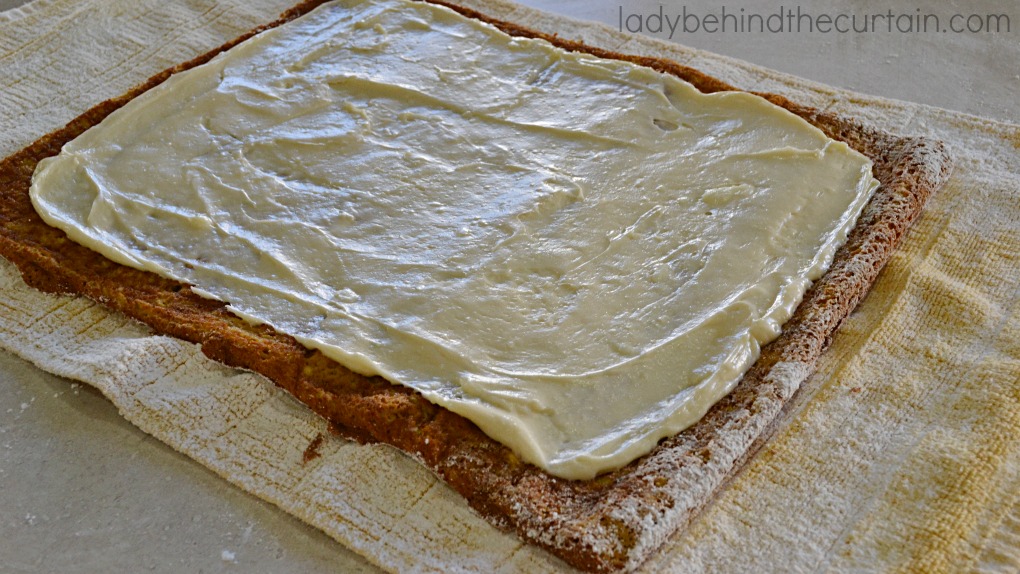 Roll the cake back up and place in the freezer.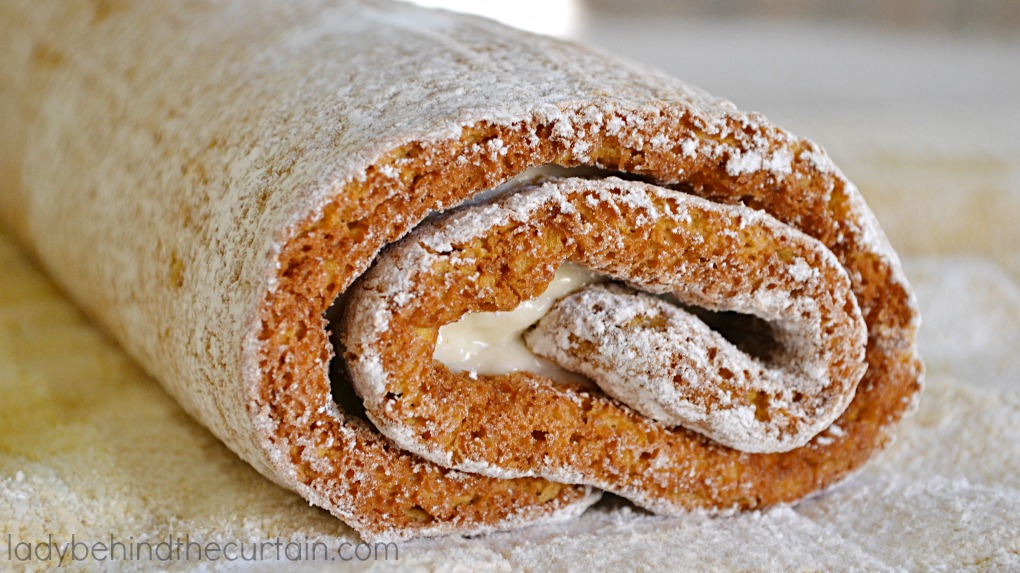 FOR A DETAILED LOOK….WATCH MY VIDEO "HOW TO MAKE A CAKE ROLL"!
Pumpkin Cake Roll
Ingredients
For the Cake:
3 eggs, separated
1 cup sugar, divided
2/3 cup canned pumpkin
3/4 cup all-purpose flour
1 teaspoon baking soda
1/2 teaspoon cinnamon
1/8 teaspoon salt
For the Filling:
8 ounce cream cheese, softened
2 tablespoons butter, softened
1 cup confectioners' sugar
3/4 teaspoon vanilla extract
additional confectioners' sugar, optional
Instructions
For the Cake:
Preheat oven to 375 degrees.
Spray a 16x12x1-inch baking pan with non stick cooking spray, line with parchment paper and spray on top of the paper with non stick cooking spray; set aside.
In a large mixing bowl, beat egg yolks on high speed until thick and lemon colored (about 4 minutes).
Gradually add 1/2 cup sugar and pumpkin, beating on high until sugar is almost dissolved.
Transfer to a small bowl; clean the large mixing bowl, add egg whites and beat until soft peaks form.
Gradually add remaining 1/2 cup sugar, beating until stiff peaks form.
Fold egg yolk mixture into egg whites.
Whisk together the flour, baking soda, cinnamon and salt; use a sieve and sprinkle over the egg whites mixture.
Fold the flour mixture into the egg whites mixture; pour onto prepared pan, use an offset spatula and evenly spread out the batter.
Bake for 12-15 minutes or until cake springs back when lightly touched.
Cool for 5 minutes.
Use the offset spatula to loosen the cake from the pan.
Turn cake onto a kitchen towel dusted with confectioners' sugar.
Gently peel off parchment paper.
Roll up cake in the towel jelly-roll style, starting with a short side.
Cool completely on a wire rack.
For the Filling:
In a small bowl, beat the cream cheese, butter, confectioners' sugar and vanilla until smooth. Unroll cake; spread filling evenly to within 1/2-inch of edges.
Roll up again.
Cover and freeze until firm.
NOTE: Can be frozen for up to 3 months.
Remove from the freezer 15 minutes before cutting.
Dust with confectioners' sugar if desired.