Pumpkin Spice Instant Hot Chocolate Mix
There's a chill in the air and you are craving a BIG cup of cocoa.  It's the end of the day and the last thing you want to do is "make" cocoa from scratch.  This Pumpkin Spice Instant Hot Chocolate Mix is just what you need.  I don't know how old the original instant hot chocolate mix recipe is.  I just remember my mom always having a container of it for us kids.  I took the "original" and dressed it up a bit for fall.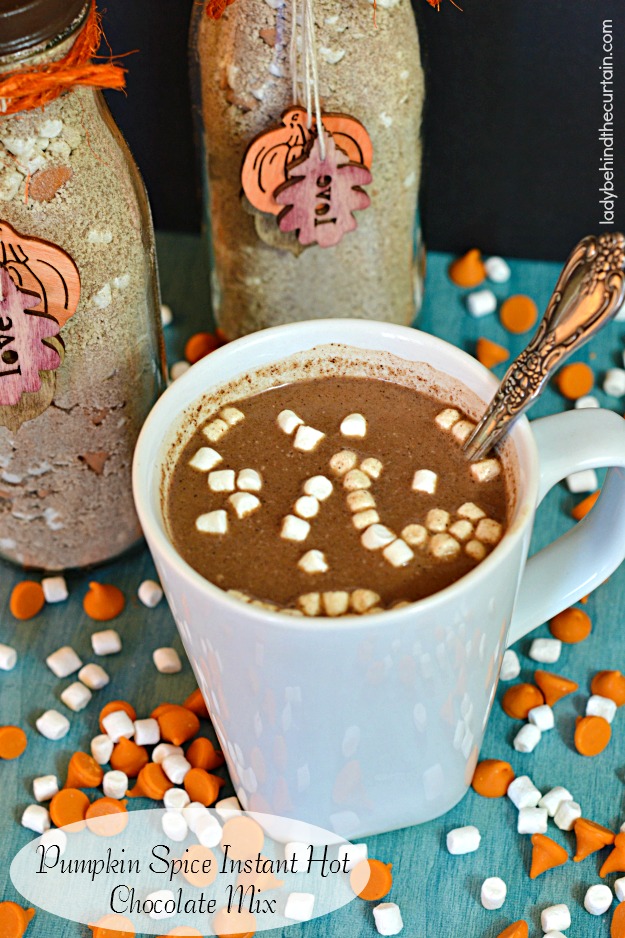 I added a tough of pumpkin spice, nutmeg, marshmallow bits and pumpkin spice chips to make this Pumpkin Spice Instant Hot Chocolate Mix really something special.  TIP:  I found the pumpkin spice chips at Target in the Halloween baking section.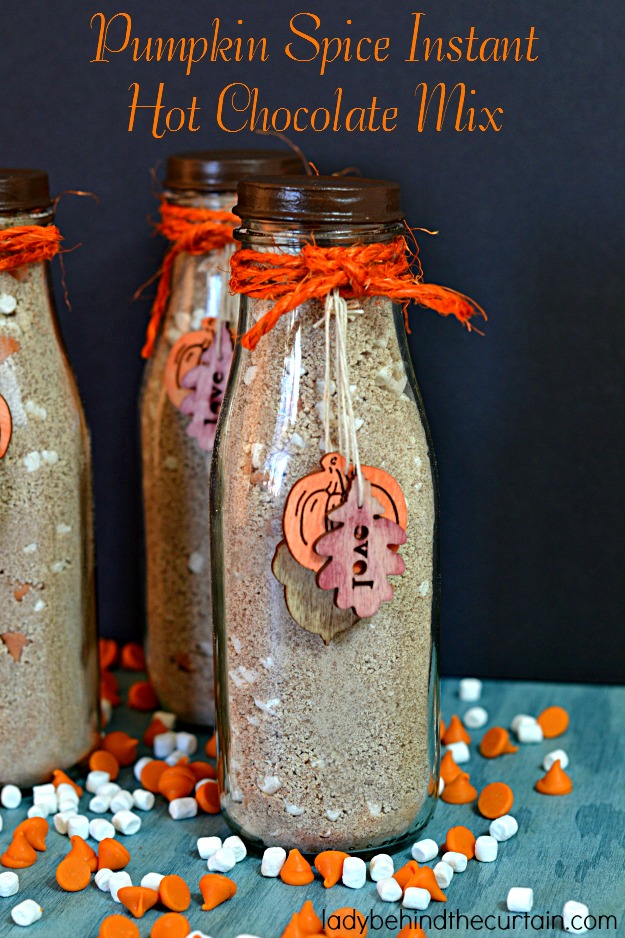 For an affordable gift, double the recipe and package some up for a friend, teacher or neighbor.  I used empty Starbucks bottles, painted the lid with multi purpose paint, bought some "fall" theme wooden cutouts I found at Michael's to make this little gift look special.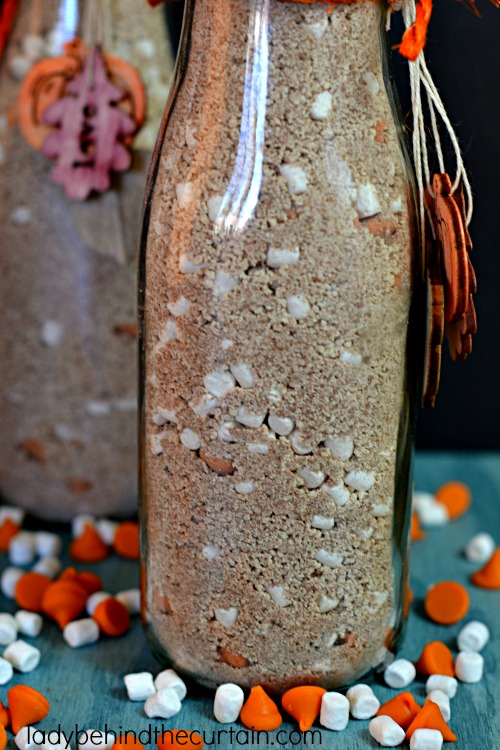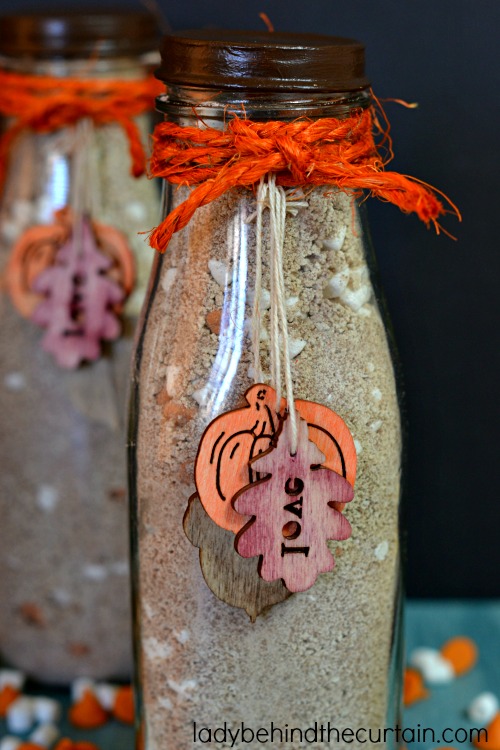 Create your own Recipe Box and save your favorite Lady Behind The Curtain recipes.  Make a Meal Plan with your favorite recipes and ZipList will automatically add the ingredients to a Shopping List.