Pumpkin Spice Latte Fudge
Pumpkin Spice Latte Fudge | For when you would rather eat your latte instead of drink it!  With layers of crushed Pumpkin Spice Latte M&M's® plus a tablespoon of finely ground Dunkin' Donuts® Pumpkin Spice coffee this fudge will definitely give you a little kick in the pants.  The perfect little treat to add to each of your guests place settings or take as a hostess gift.  Add a touch of the unexpected and add this Pumpkin Spice Latte Fudge to a coffee themed gift basket.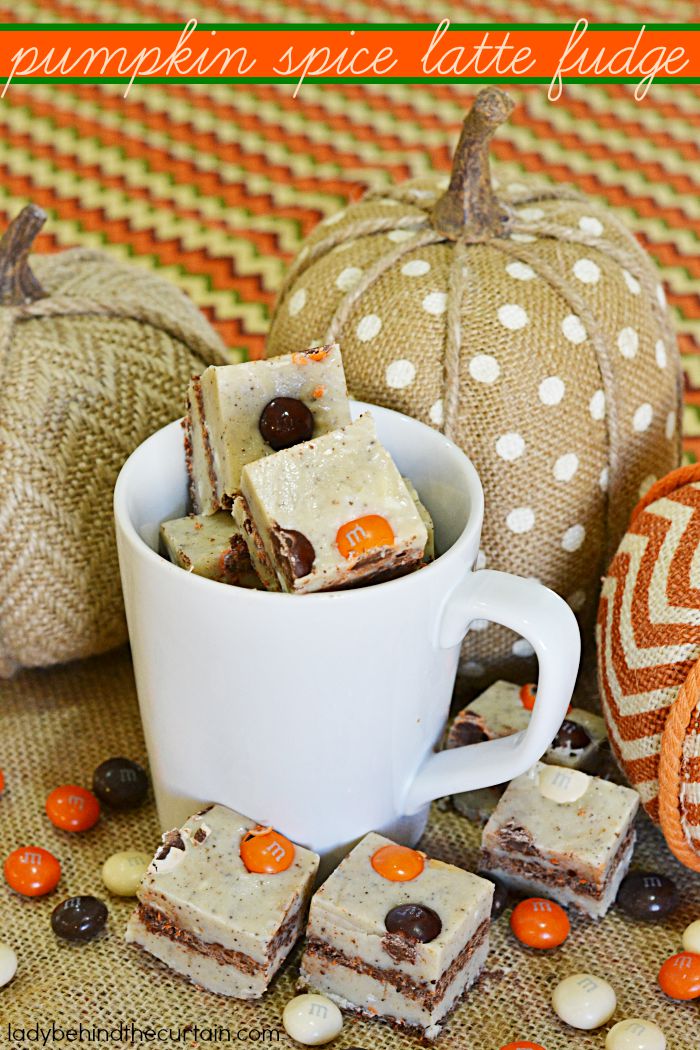 As I was shopping Target I noticed that some of the Fall candy was out.  YAY FOR FALL!  So I had to check it out!  Yes…..I mean I HAD to.  Seeing the fall colors and decorations makes me happy.  So….what did I spy as I was strolling down the glorious candy aisles but a NEW flavor of M&M's available exclusively at Target!  WooHoo!  I love shopping at Target, they always have items I can't find anywhere else.  Of course I threw two bags in my cart not knowing what I was going to create with them but knowing I was totally going to think of something.  And then something happened, as I was headed back I spotted Dunkin' Donuts Pumpkin Spice Coffee!  Now I know FALL HAS ARRIVED!  (thankfully no one was around to see me jump for joy) PLUS, both the Pumpkin Spice Latte M&M's and the Dunkin' Donuts Pumpkin Spice Coffee have a cartwheel savings!  BONUS!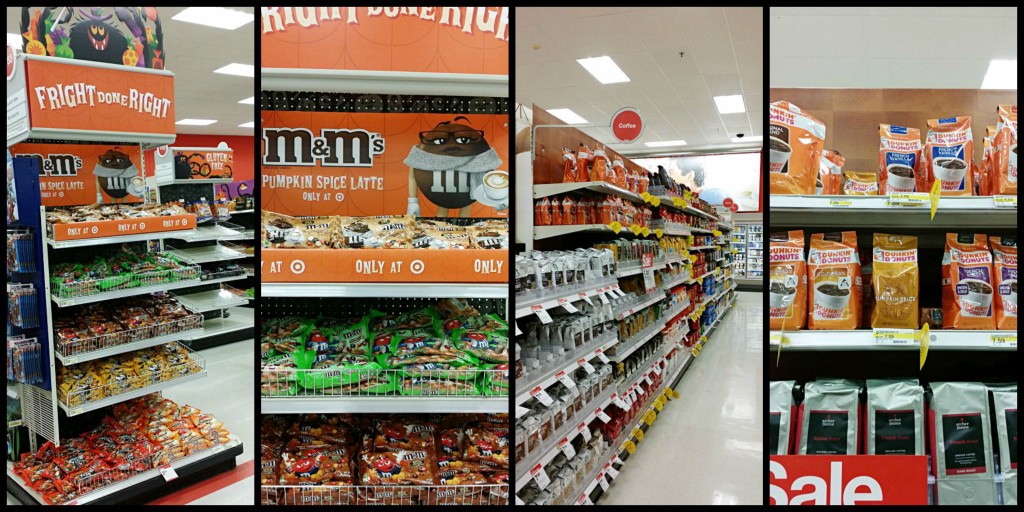 Okay, so you might ask why fudge?  Well…….my mind is already in holiday mode and to me nothing says it's holiday time more then fudge.  So I combined my two loves, latte's and fudge and let me tell you I WAS NOT DISAPPOINTED!  It was everything I had imagined and more.  ARE YOU READY TO CREATE THE BEST FUDGE EVER?  HERE WE GO»»»»

NOTE ABOUT THE COFFEE:  I added the coffee grounds to my coffee grinder and processed it to a fine grain.  If you don't have a coffee grinder you can also use a mortar and a pestle OR try it the way it is.  Since the coffee is added to the fudge while it is cooking there was no grainy texture (finely ground).  Maybe it will also work on regular ground.
First, add 1 cup of M&M's to a food processor and pulse until the candy is ground.  Sprinkle 1/2 cup of the ground M&M's to the bottom of the prepared baking dish.  Now, make the fudge.  Pour HALF of the fudge over the ground candy; sprinkle the remaining ground candy over the top of the fudge.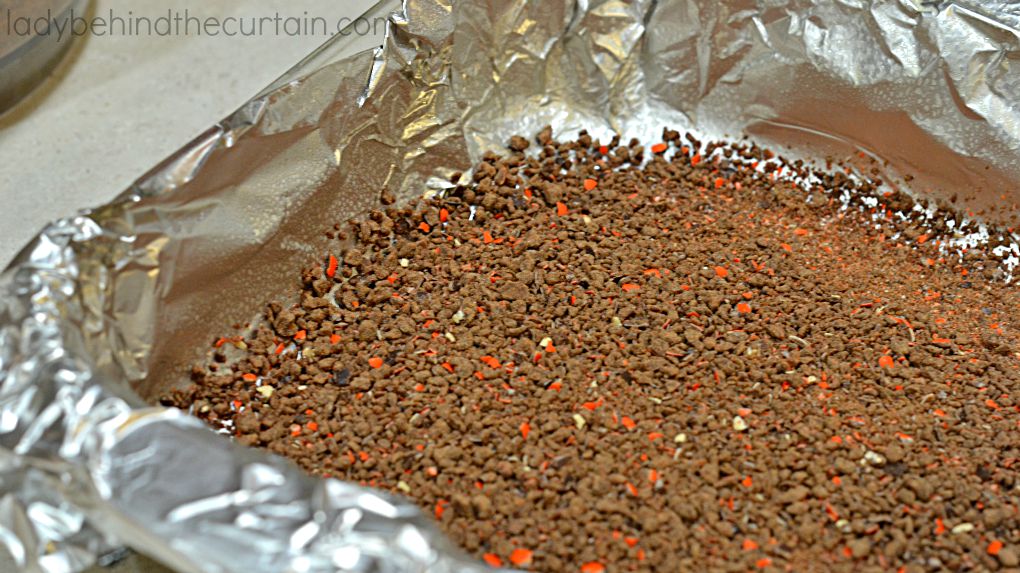 Pour the remaining fudge over the ground candy and sprinkle with 1/2 cup whole M&M's.  Refrigerate until hardened (about 4 hours).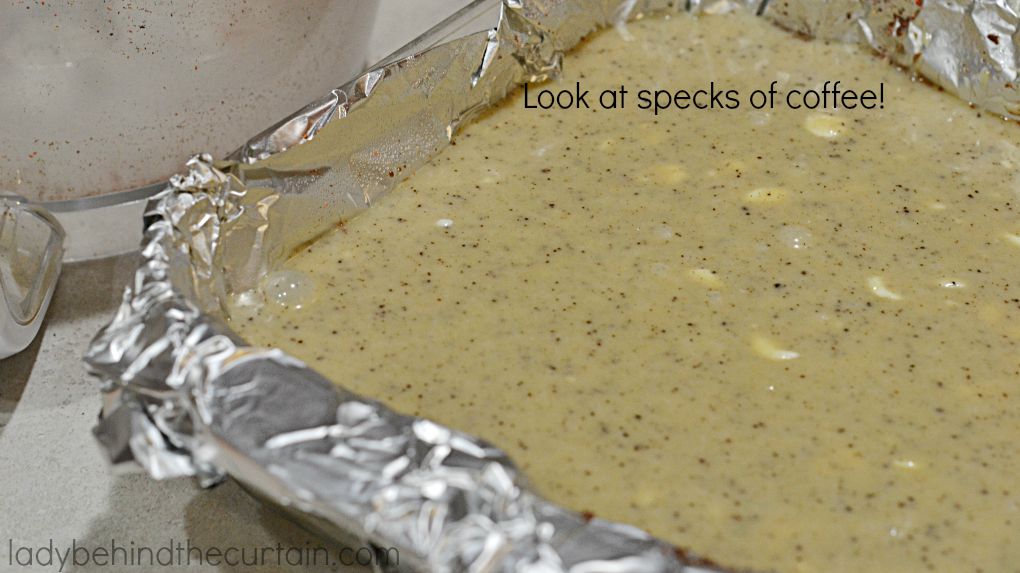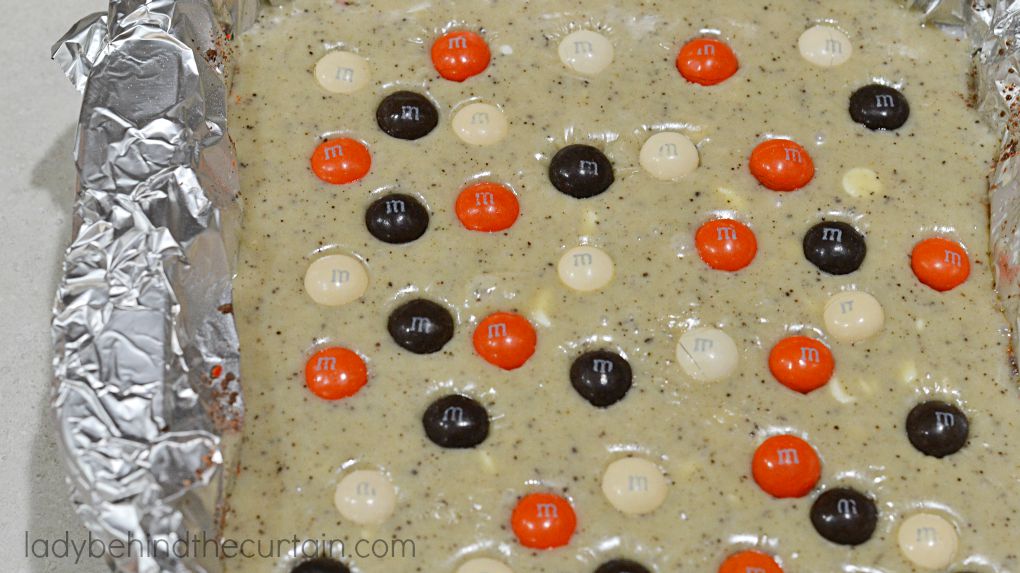 Cut into squares and ENJOY!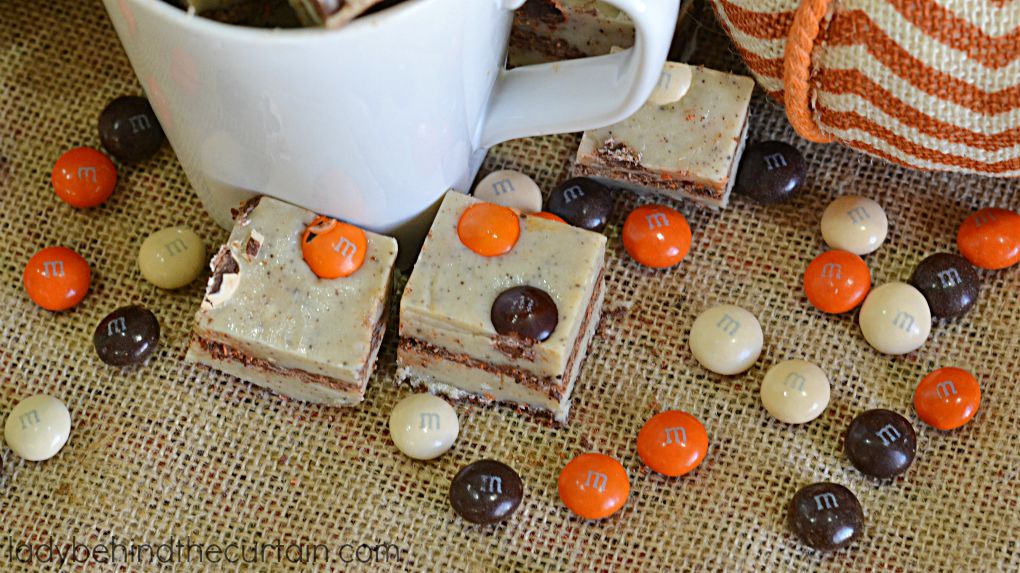 I LOVE THE FUN FALL FLAVORS OF THE PUMPKIN SPICE LATTE M&M's AND THE DUNKIN' DONUTS PUMPKIN SPICE COFFEE.  WHAT WILL YOU BE CREATING WITH THESE DELICIOUS FALL FLAVORS?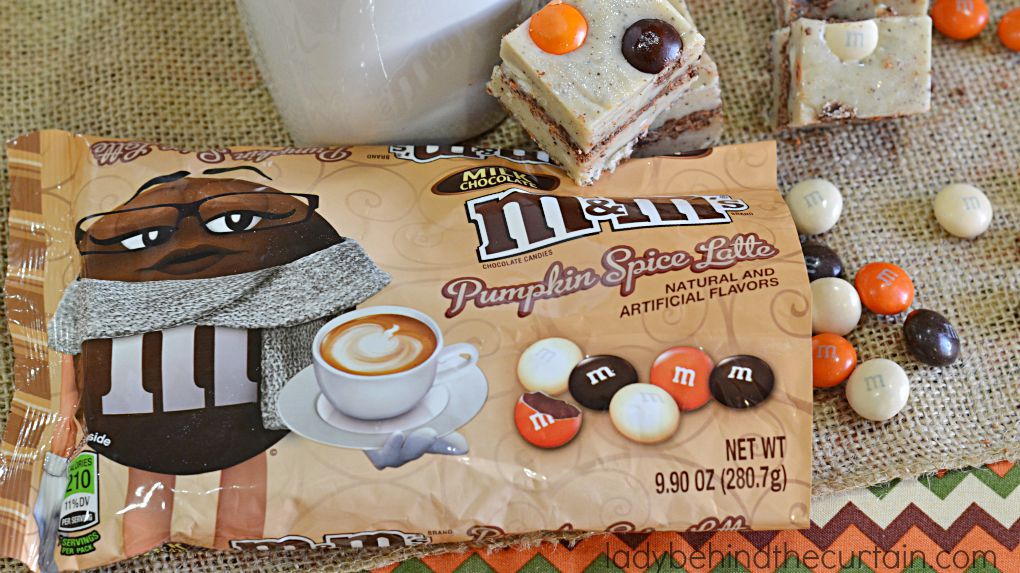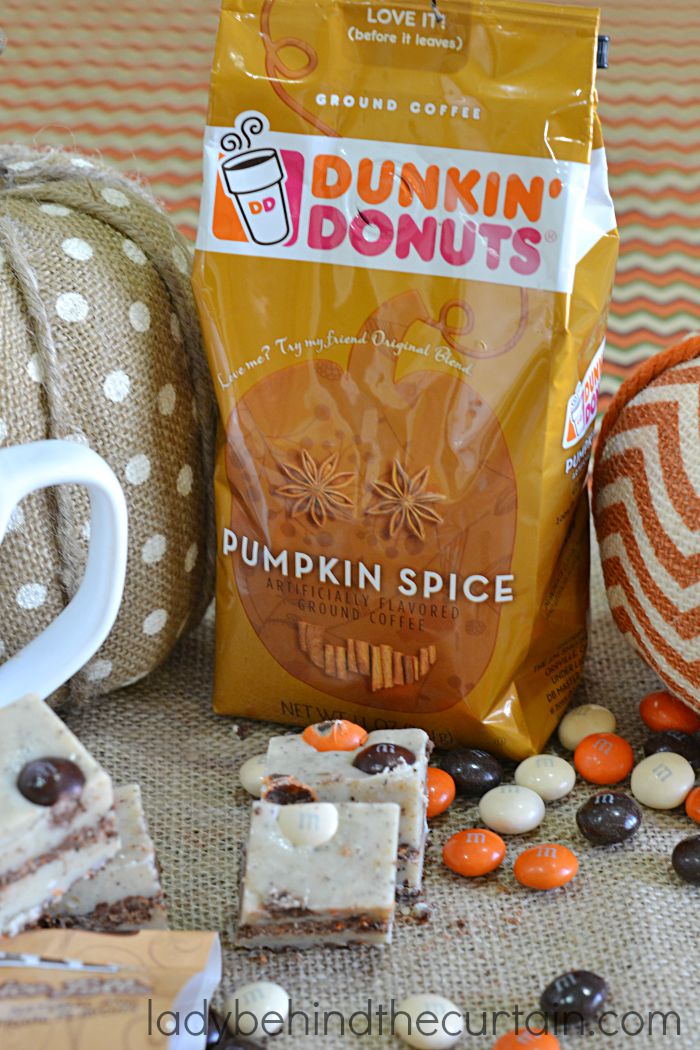 NEVER MISS A POST!
Sign up for my newsletter and receive a FREE ebook "Top 10 Fudge Recipes from Lady Behind The Curtain" PLUS my recipes in your inbox. Easy to see anytime and saved for safe keeping. Click Here and sign up today! —->>>>CURTAIN CALL NEWSLETTER