Why I Only Purchase Espresso Drinks at Dunkin' Donuts®
This post was sponsored by Dunkin' Donuts®, all opinions are 100% from Lady Behind The Curtain.
Why I Only Purchase Espresso Drinks at Dunkin' Donuts® | There's no better way to start the morning then with a delicious large Dunkin' Donuts® Macchiato!  I love the handcrafted layers of espresso (with milk), a double shot of espresso and caramel!  You can also add additional flavor swirls of French Vanilla, Hazelnut, Mocha, Butter Pecan and Coconut Créme.  The perfect way to start my day and yours!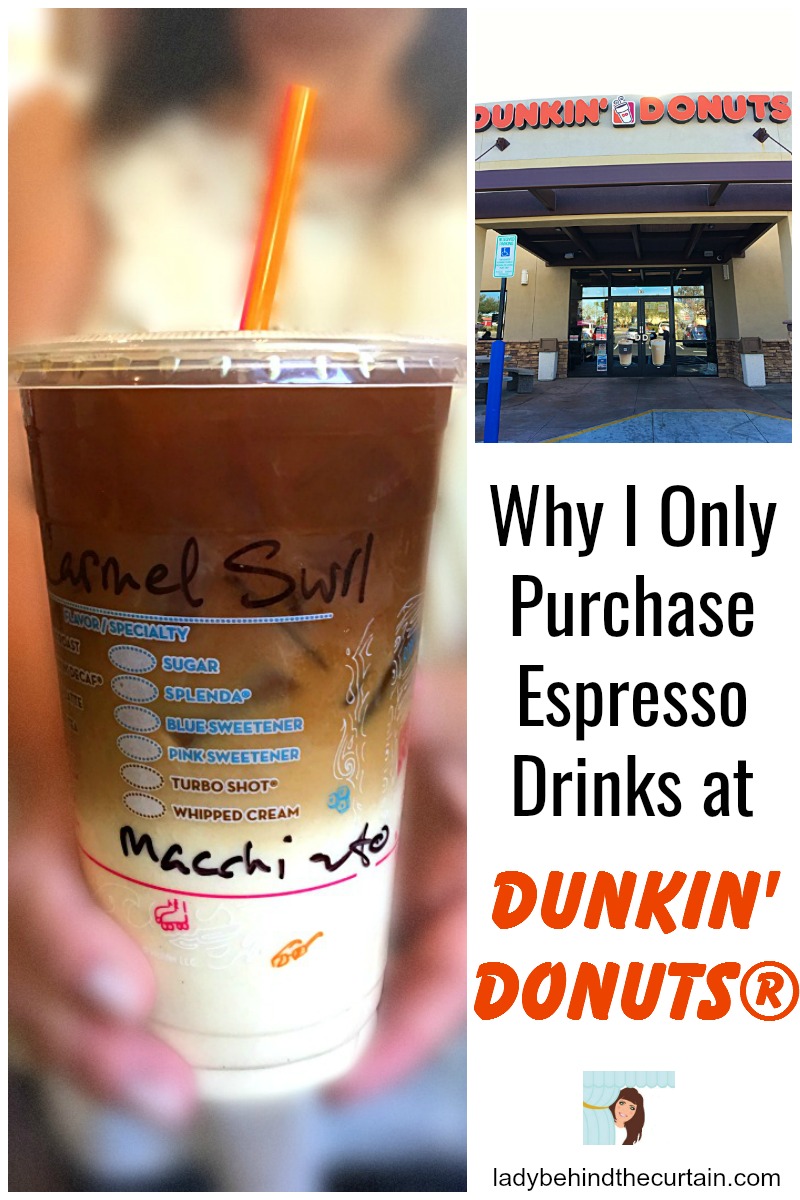 Dunkin' Donuts® menu of rich espresso includes cappuccino, espresso hot and iced lattes and hot and iced Macchiatos.  What a great assortment of flavor!  When it comes to coffee Dunkin Donuts® is the place to go.  They only use espresso beans that are 100% Rainforest Alliance Certified™ and selected from the finest, high-quality Arabica beans.  To ensure freshness Dunkin' Donuts® grinds its espresso beans to order.  Always be in the know, receive updates about Dunkin' Donuts® by subscribing HERE—>>>DUNKIN' DONUTS® NEWS.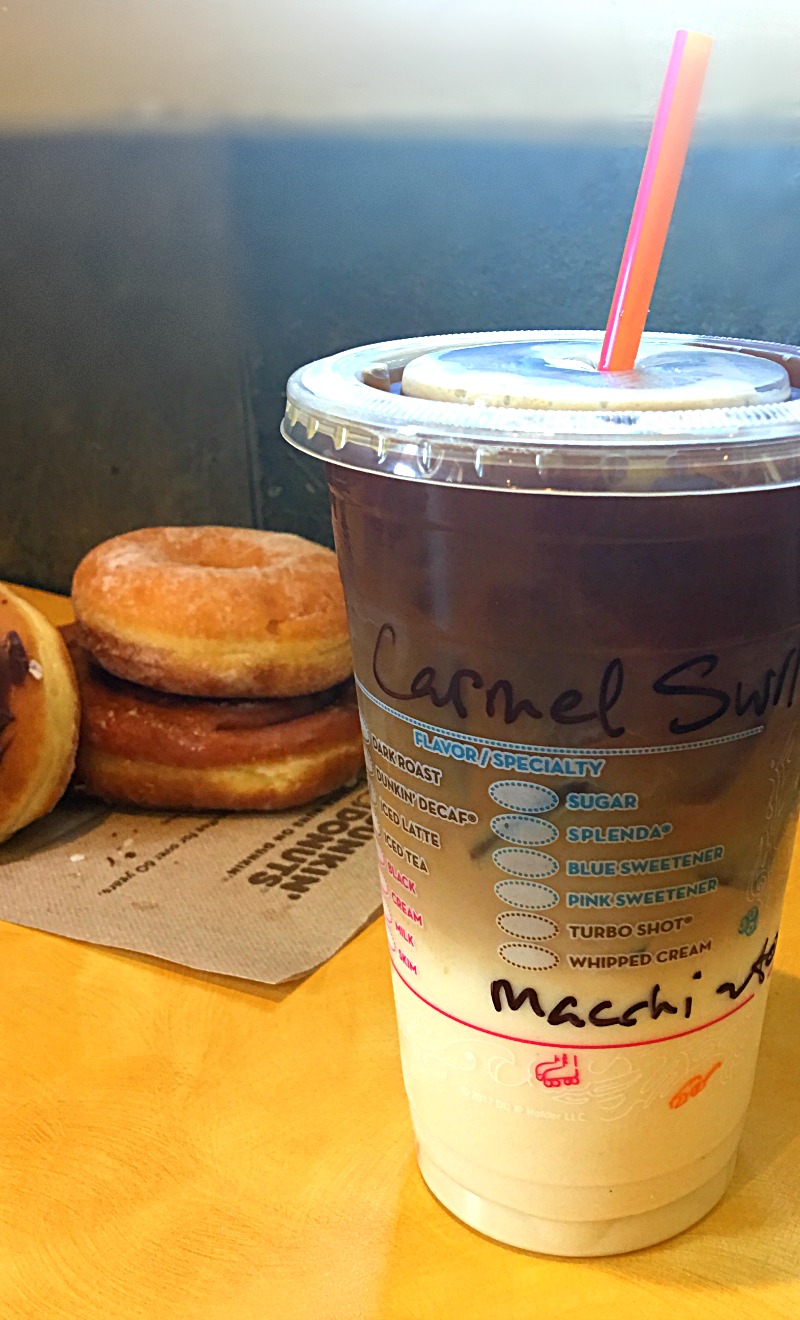 What is your favorite time for a Macchiato?  Is it first thing in the morning on the way to work or in the middle of the day when you need a little pick me up?  If's hard for me to narrow it down.  I pretty much love having them anytime of day…sometimes twice a day!
I also need to mention the exceptional drink known as the Coconut Créme Pie Iced Latte.  You can also order it hot.  But….WOW….just WOW!  If you're into a creamy combo of vanilla, coconut and sweet pie crust flavors then this drink is TOTALLY your thing!  Click here—->>>>COCONUT CRÉME PIE ICED LATTE to read about the inspiration behind the latte and coffee flavor.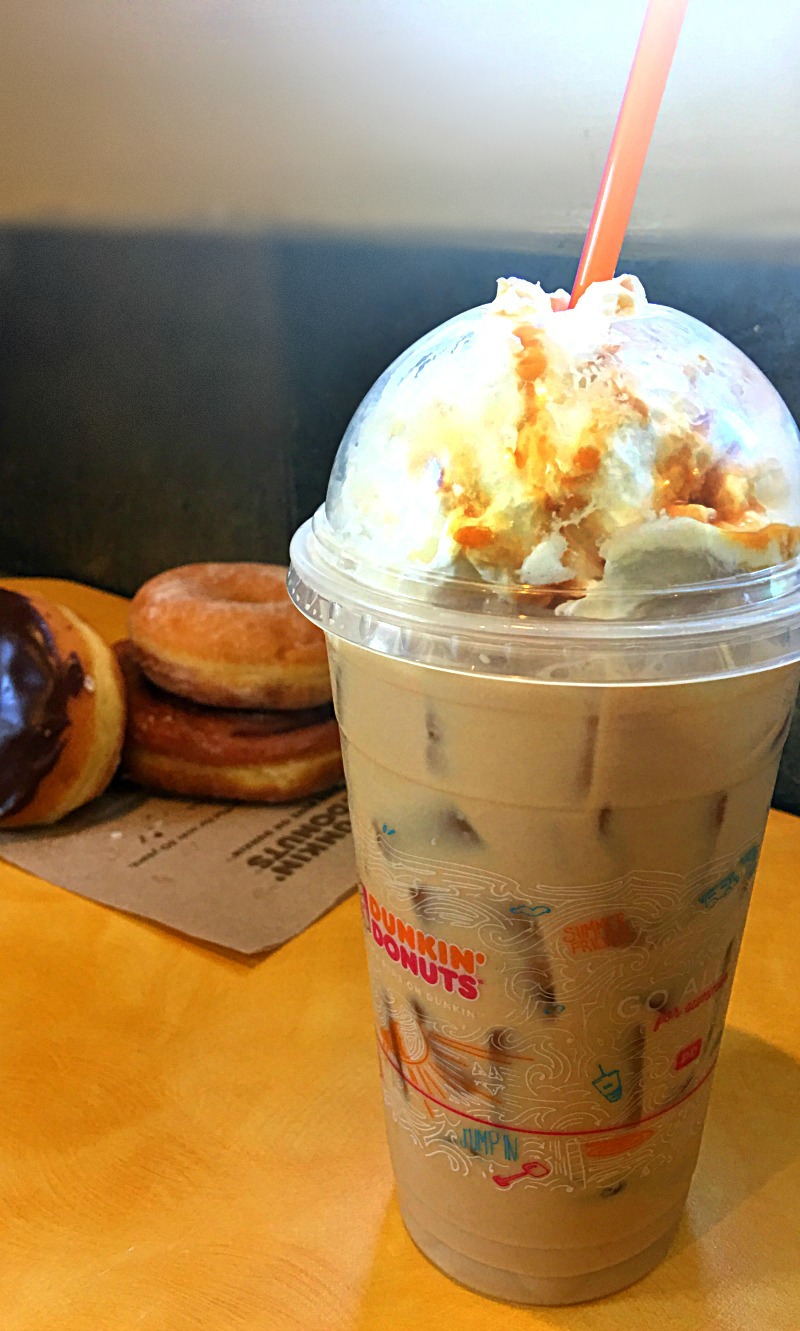 Also….let's hear a cheer for DRIVE THRU!  One thing we can all agree on, drive thru is a life-saver.  I know…we've all been there.  It's been one of "those" days when the last thing you want to do is let your grand kids or kids loose on the patrons of Dunkin' Donuts®.  It could be a simple as you have sleeping children in the car or you want to avoid being seen in public.  Let's just say I have driven a few extra miles just so I could stay in my car and yet still enjoy a tasty drink from Dunkin' Donuts®

NEVER MISS A POST!
Sign up for my newsletter (two per month) and receive my recipes in your inbox. Easy to see anytime and saved for safe keeping. Click Here and sign up today! —->>>>CURTAIN CALL NEWSLETTER