Raspberry Coconut Zinger Cupcakes
Raspberry Coconut Zinger Cupcakes |  These cupcakes are a nod to my favorite Hostess® treat ZINGERS®!  These delicious cupcakes have a mixture of coconut and white chocolate chips with a hidden raspberry treasure.  Bring out the best dessert to your guests and celebrate 4th of July this year with these delicious easy to make Raspberry Coconut Zinger Cupcakes decorated with fun festive red, white and blue coconut!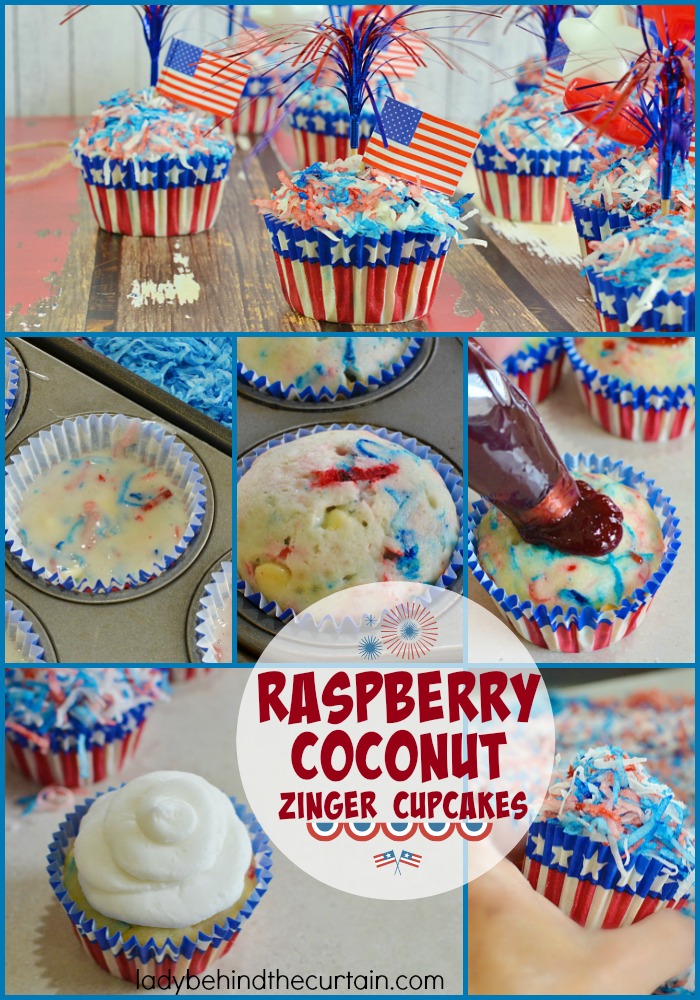 If you don't know how or have never colored coconut don't worry.  Click my HOW TO COLOR COCONUT link and I will walk you through the easy steps to becoming a master at coloring coconut.  🙂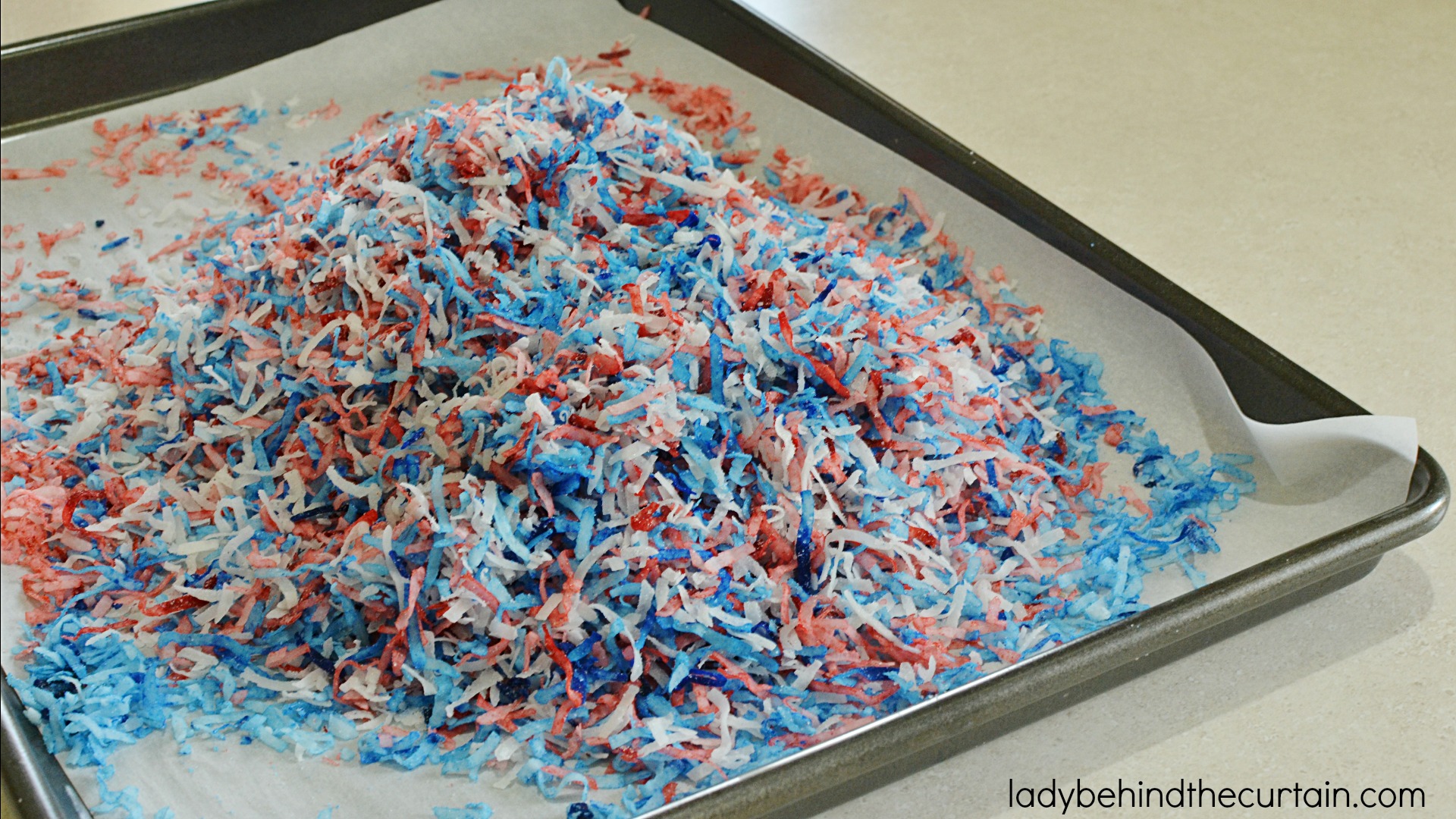 PUTTING THESE FUN CUPCAKES TOGETHER!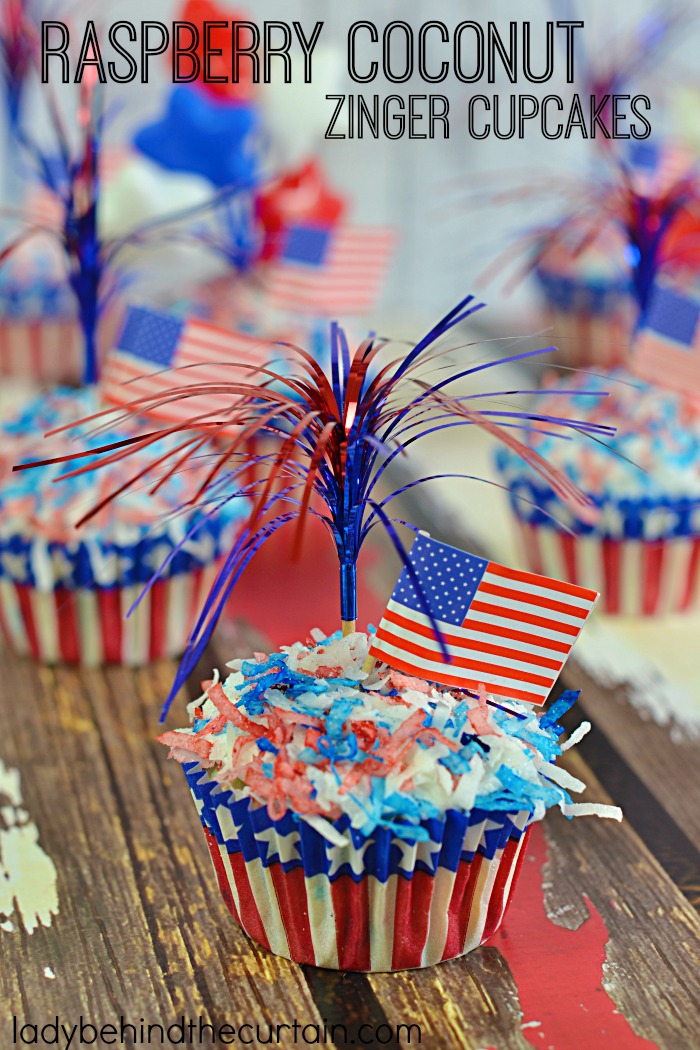 Fold in colored coconut for a splash of color and flavor!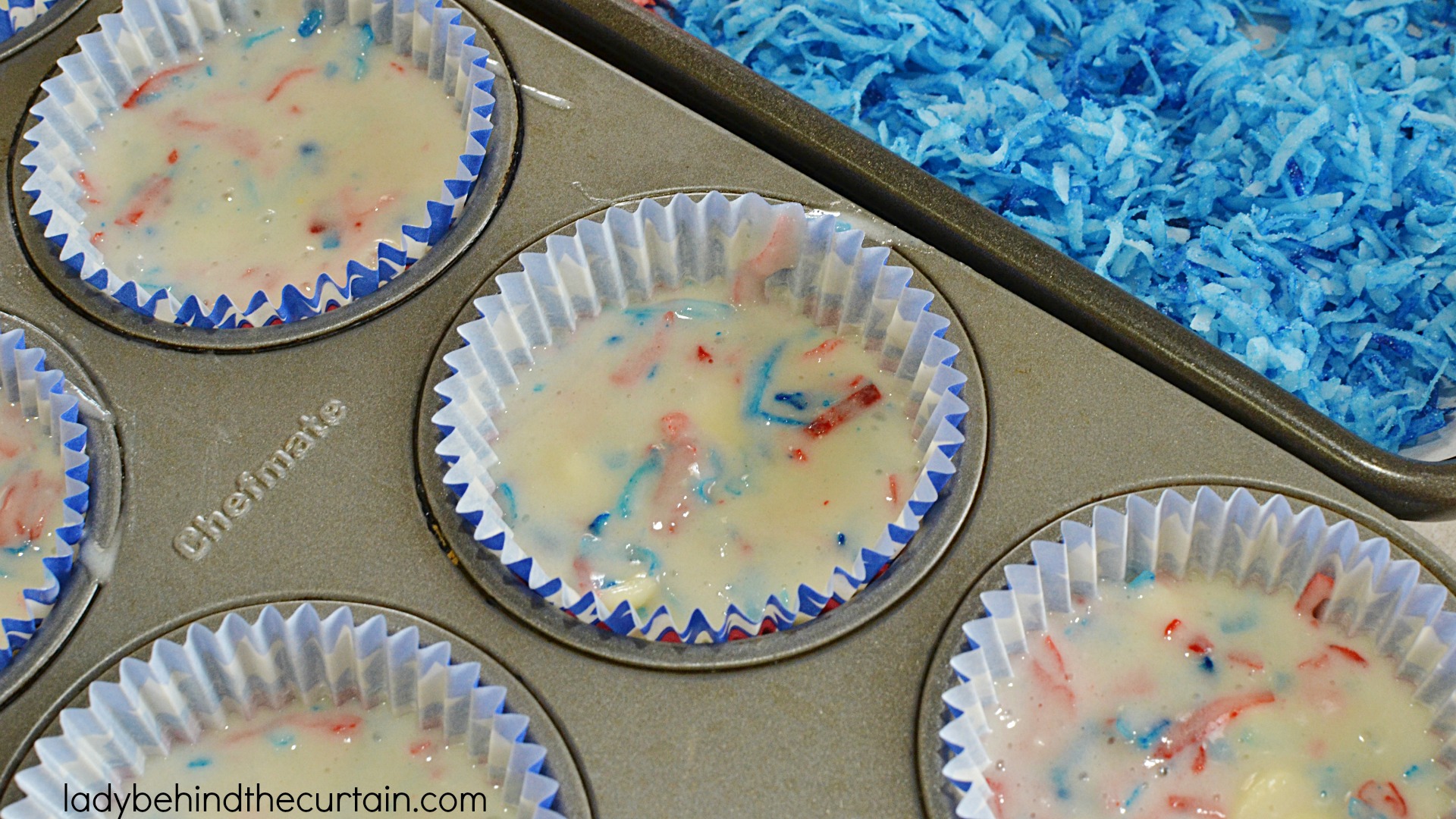 Baked!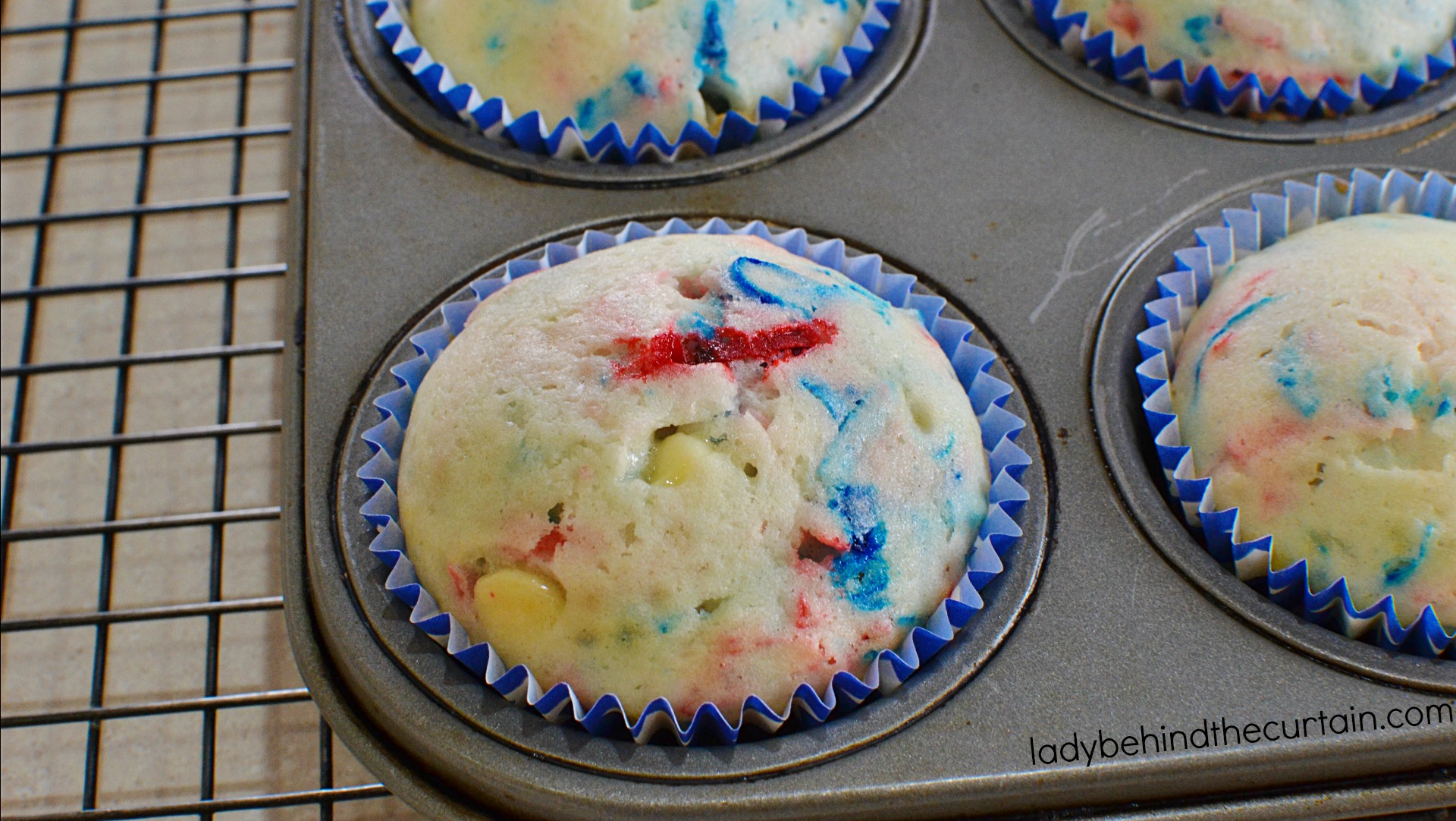 Fill with jam.
Top with frosting.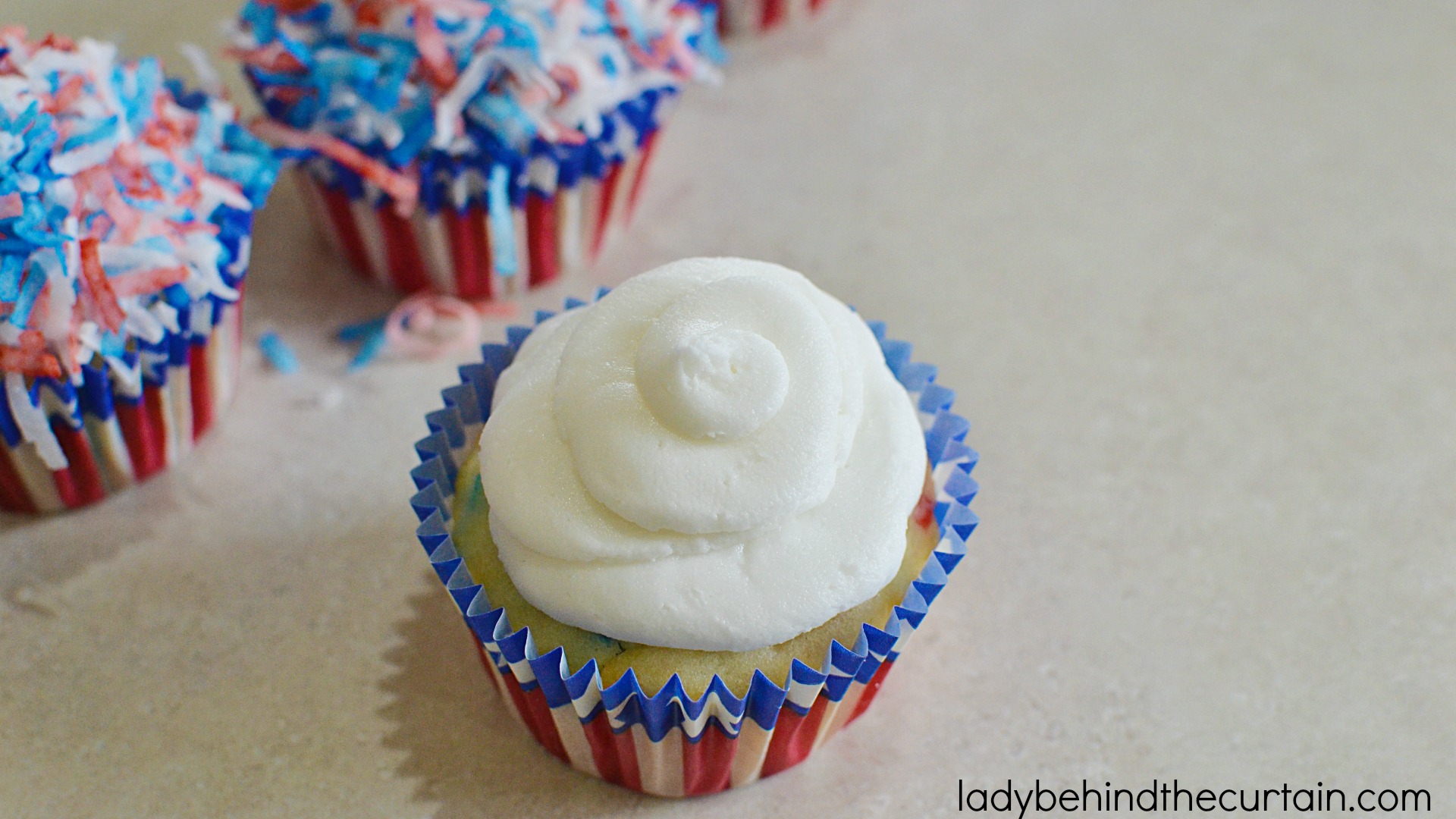 Dip in coconut.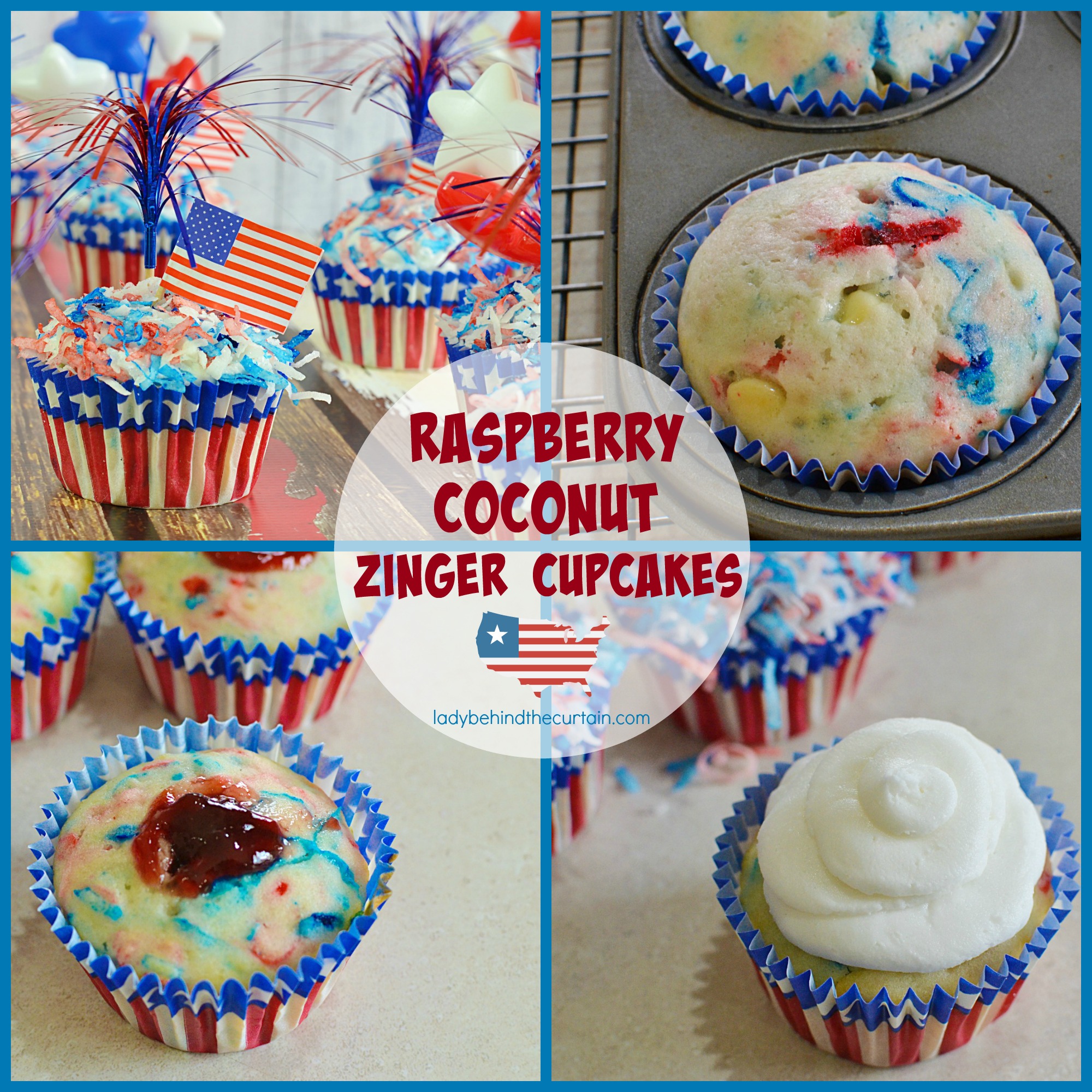 MORE CUPCAKE RECIPES
FINDING DORY OCEAN WATER CUPCAKES  2. ECLAIR CUPCAKES 3. MINI FIRECRACKER CUPCAKES