Red Velvet Swirl Cheesecake
Red Velvet Swirl Cheesecake | A delightful mixture of the timeless red velvet paired with a silky cheesecake.  Simply the perfect Valentine's Day Dessert!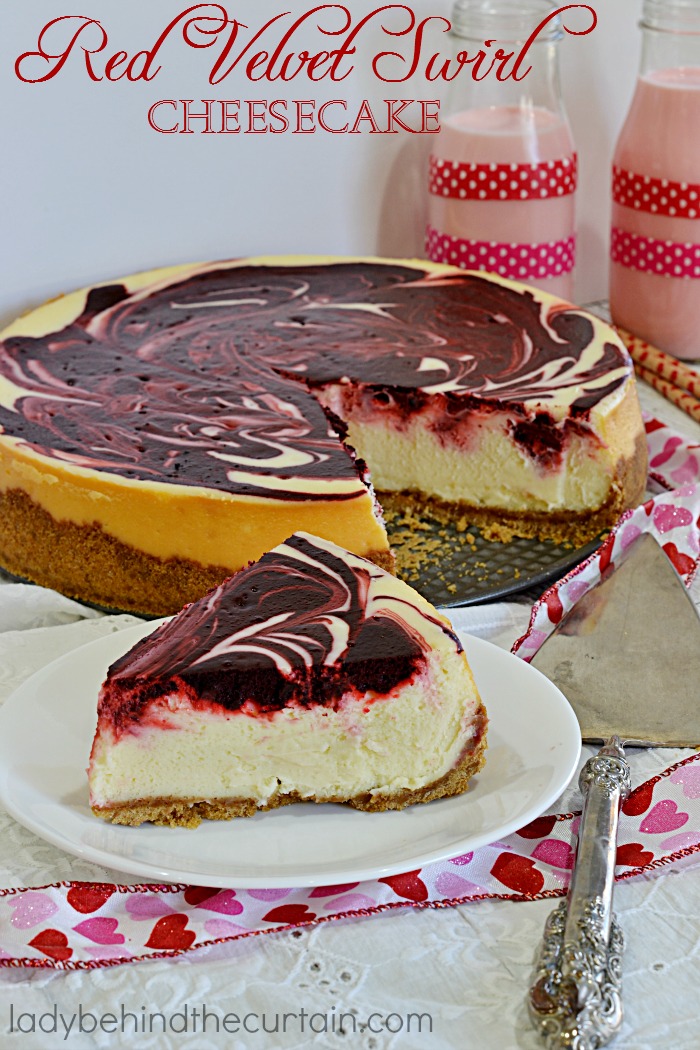 With this cheesecake you get the best of both desserts.  Red velvet chocolate swirls surrounded by a creamy decadent cheesecake.  Serve this elegant cheesecake at a dinner party or make it for your someone special on Valentine's Day or Anniversary!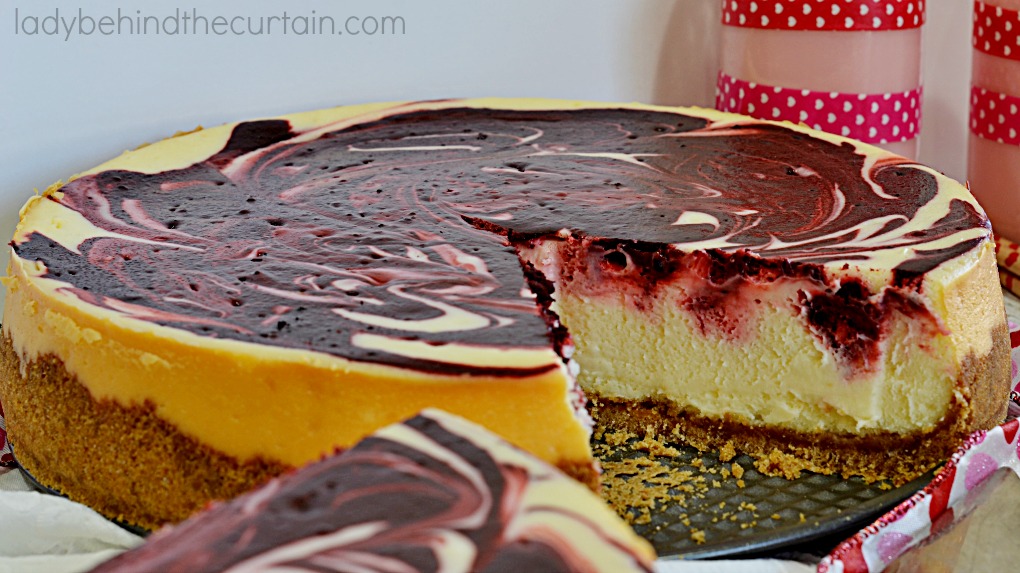 Start with a traditional crust of graham cracker crumbs, sugar and butter.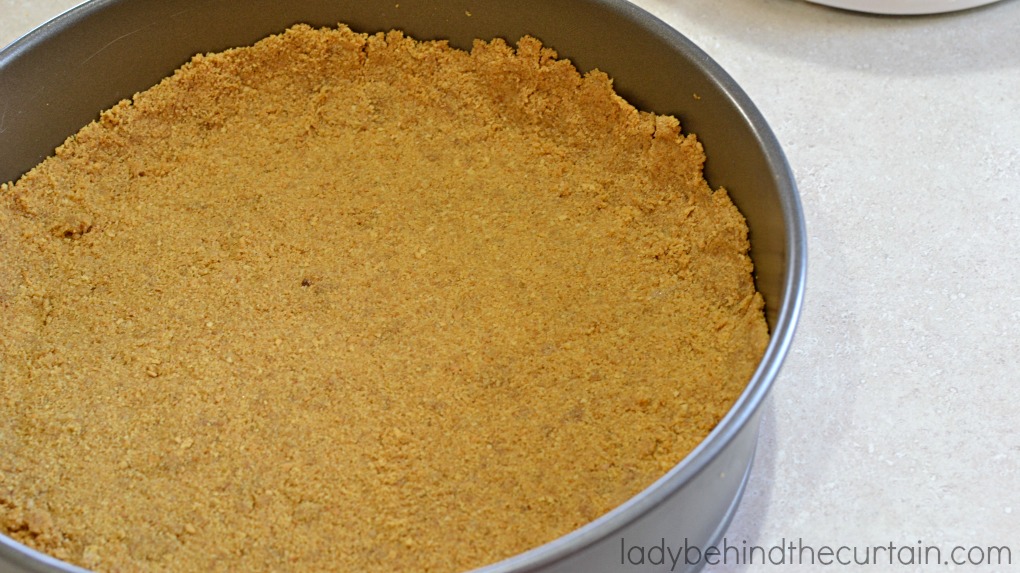 Add all but one cup of the cheesecake batter.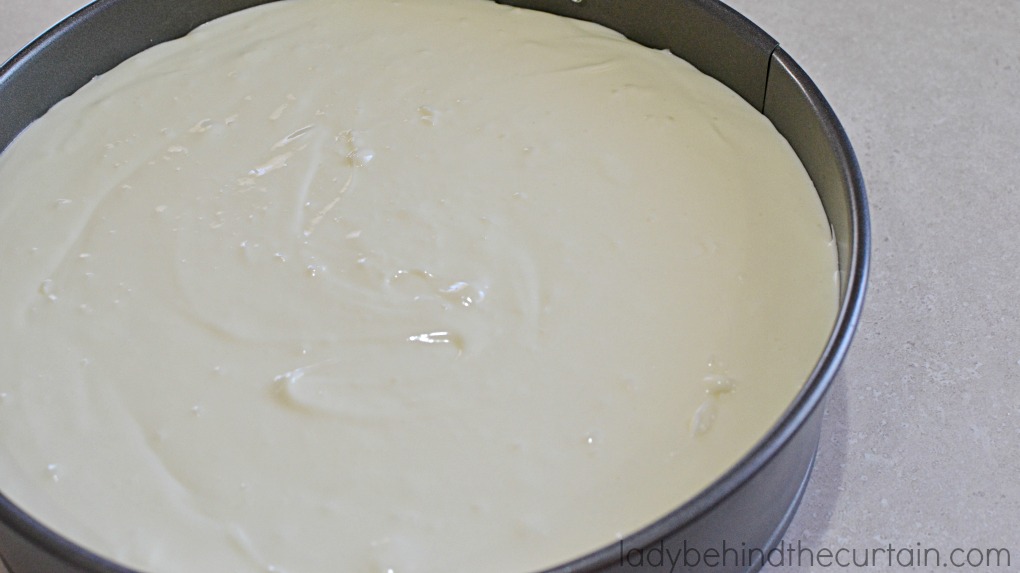 Drop dollops of the red velvet batter.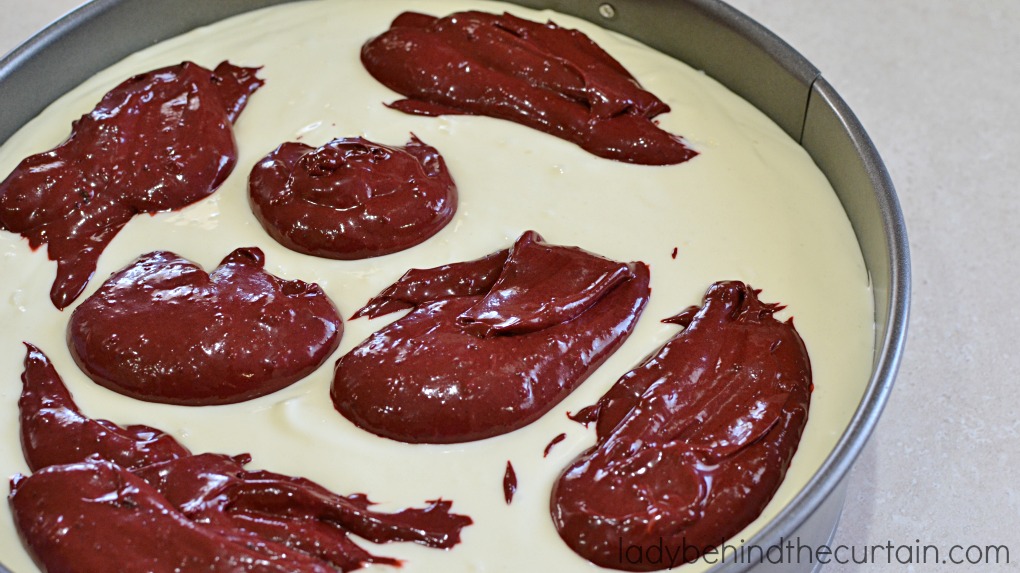 Use a knife and swirl batter around.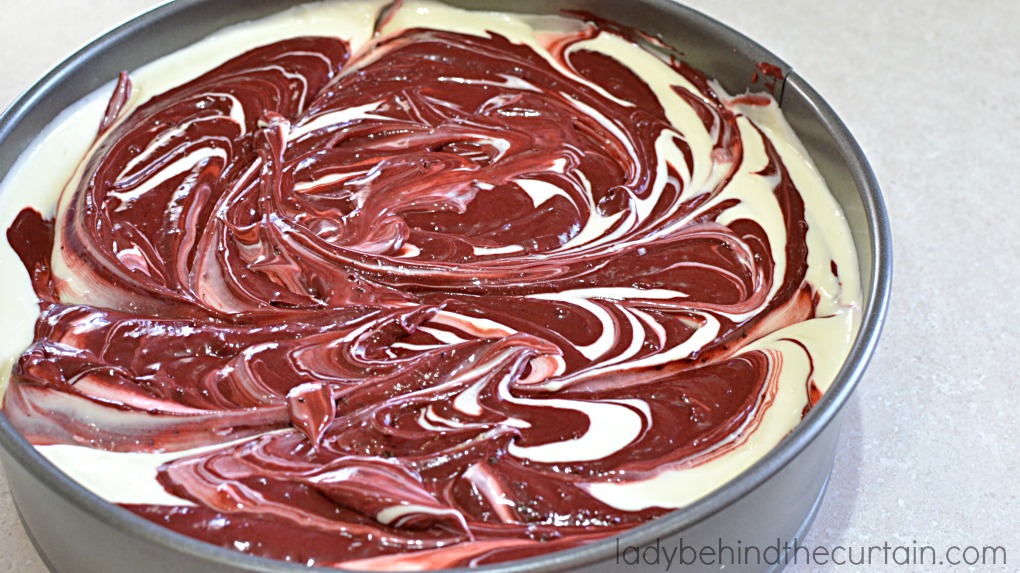 Bake and let cool completely before refrigerating.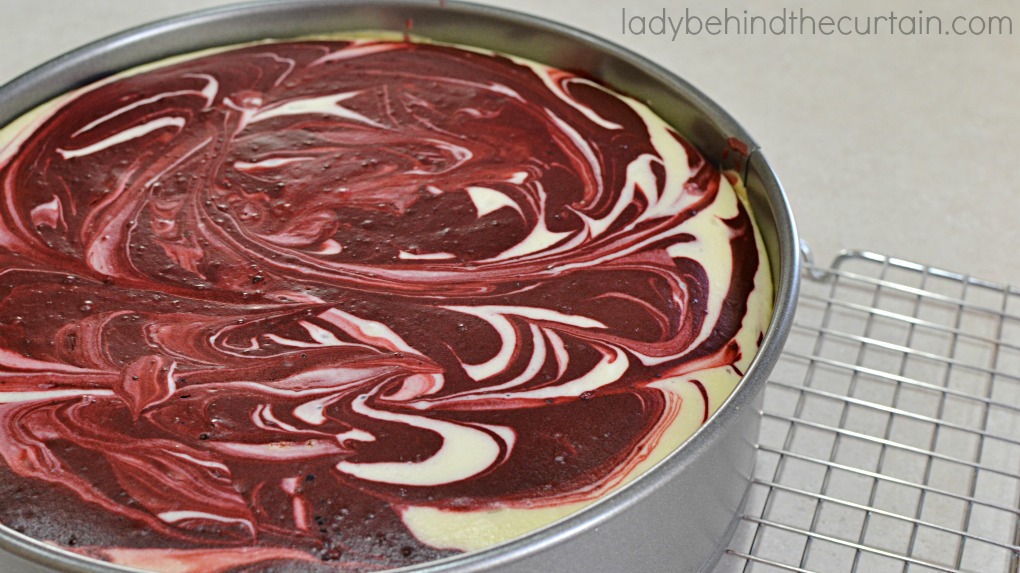 If you love red velvet desserts then you might also like my Red Velvet Heart Cake Pops or my Red Velvet Cake Cinnamon Rolls.
Red Velvet Swirl Cheesecake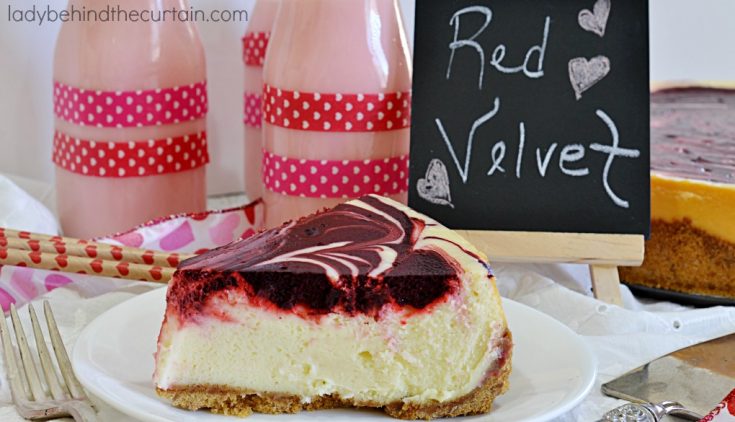 Total Time
2 hours
30 minutes
Ingredients
For the Crust:
2 cups graham cracker crumbs
1/3 cup light brown sugar, packed
6 tablespoons butter, melted
For the Filling:
5 (8 ounce) packages cream cheese, softened
2 cups granulated sugar
3 tablespoons all-purpose flour
5 large eggs, room temperature
2 large egg yolks, room temperature
1/4 cup heavy whipping cream
2 tablespoons unsweetened cocoa powder
1 tablespoon liquid red food coloring
Instructions
For the Crust:
Preheat oven to 300°.
In a medium bowl stir together the graham cracker crumbs, sugar and butter.
Press mixture into the bottom and 1inch up the sides of a 10-inch springform pan.
Bake 6 minutes.
For the Filling:
In a large mixing bowl, beat cream cheese, sugar and flour until creamy.
Add eggs and egg yolks, one at a time, beating just until combined.
Stir in cream.
Spoon 1 cup of batter into a medium bowl; pour remaining batter onto prepared crust.
To the reserved batter gently stir in the cocoa and food coloring.
Dollop chocolate mixture over the cheesecake; use a butter knife and swirl.
Bake for 1 hour; turn off the oven, leave cheesecake in the oven with the door closed for an additional hour.
Remove pan from oven and cool completely on a wire rack.
Cover and refrigerate for at least 4 hours or up to 3 days before serving.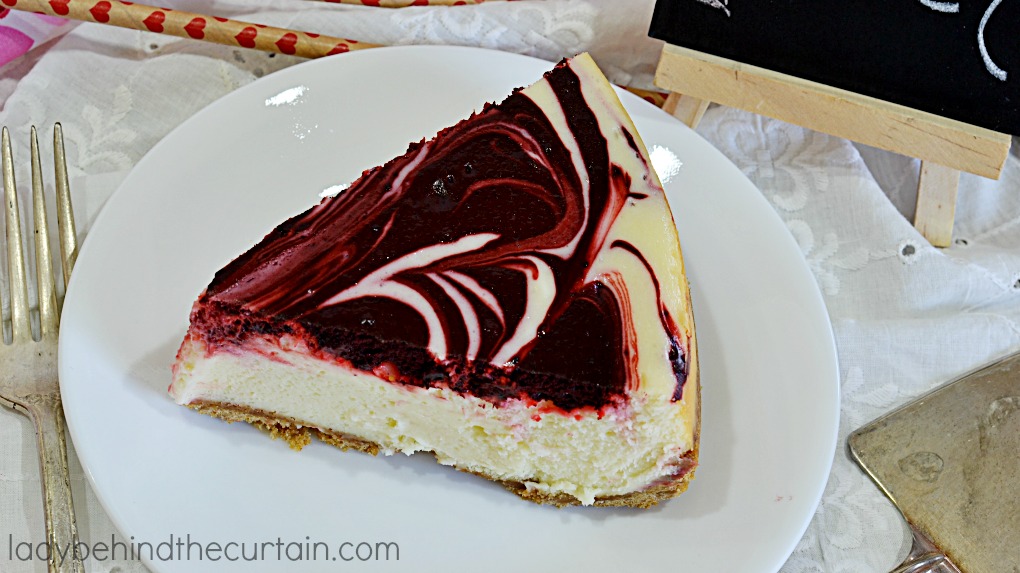 MORE CHEESECAKE RECIPES

BERRY CHEESECAKE  2. MINI CHEESECAKES  3. APPLE DANISH CHEESECAKE