Red, White & Blue Cake Batter Popcorn
Bring out the celebration in everyone with this easy to make delicious Red, White & Blue Cake Batter Popcorn party snack.  Have a big bowl of it ,place it in individual buckets or bag it up as a party favor!  This mix tastes like you're eating big batch of circus cookies.  🙂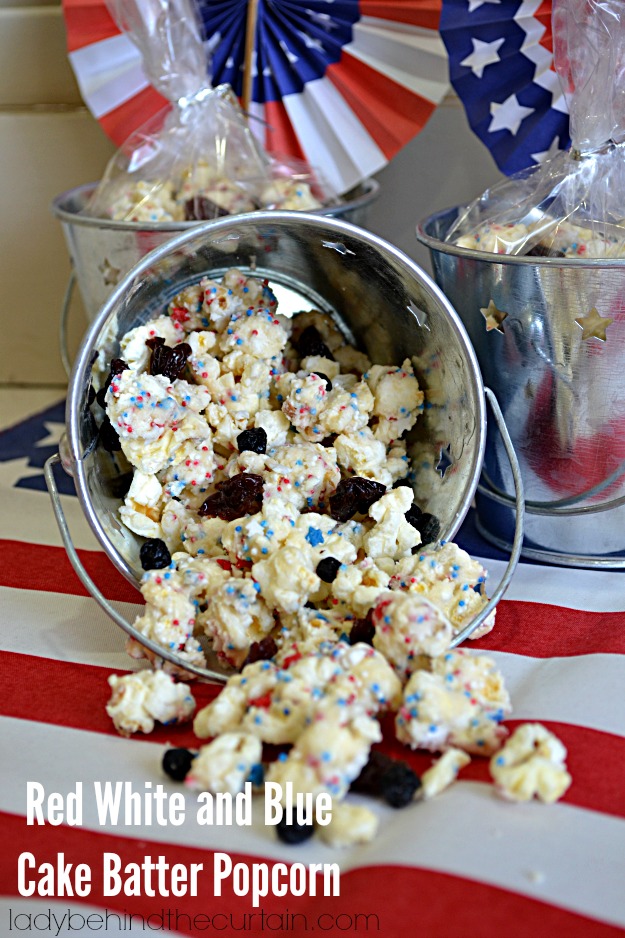 SO GOOD!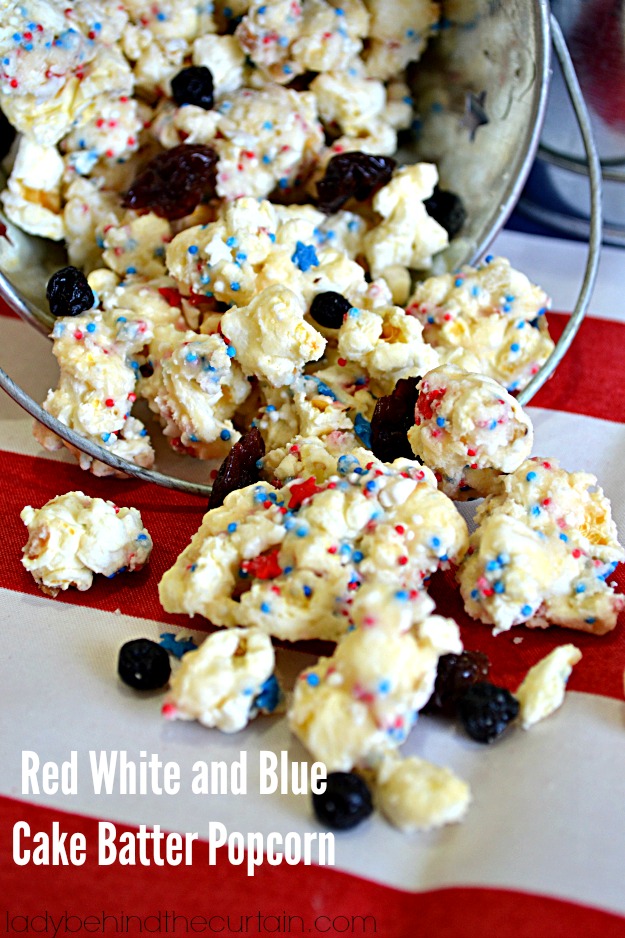 This Red, White & Blue Cake Batter Popcorn is coated with white chocolate mixed with a dry cake mix and then for a touch of tangy, sprinkled with dried cranberries and blueberries.  Package the popcorn in bags and place in a bucket.  A party favor everyone will enjoy!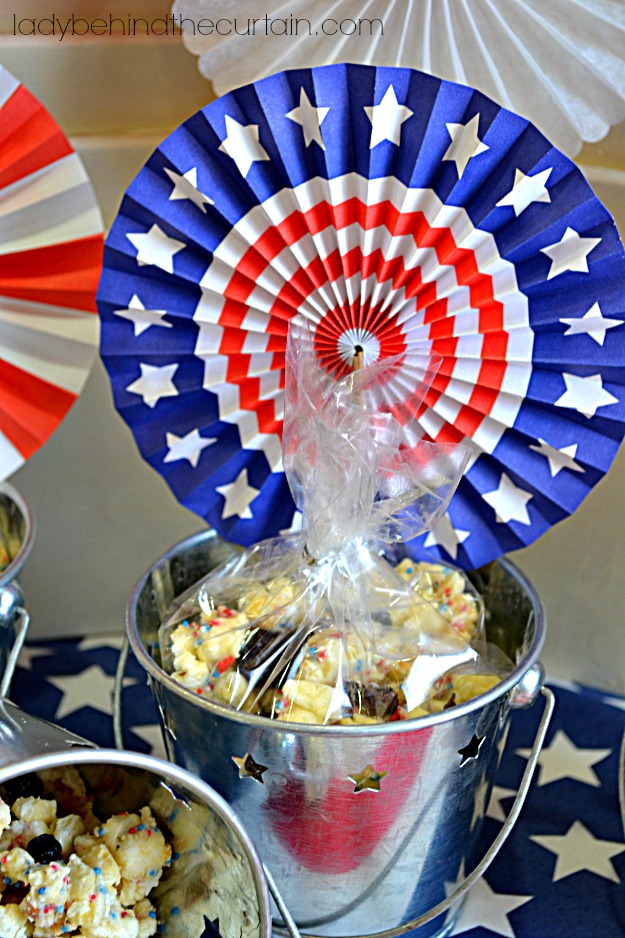 Create your own Recipe Box and save your favorite Lady Behind The Curtain recipes.  Make a Meal Plan with your favorite recipes and ZipList will automatically add the ingredients to a Shopping List.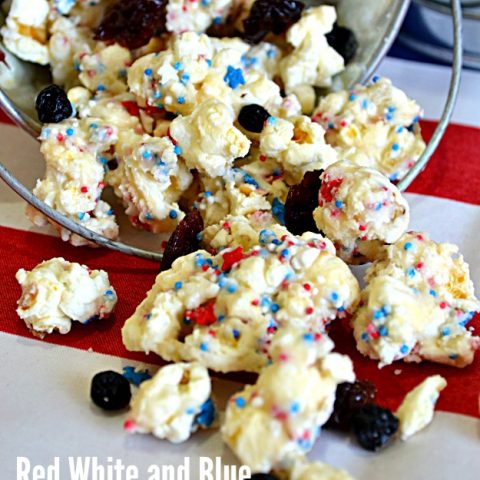 Red, White & Blue Cake Batter Popcorn
Yield:
Makes 6 to 8 Party Favors
Ingredients
1 (11 ounce) bag white chocolate chips
1/4 cup shortening
1-1/2 cups yellow cake mix
1 (3 ounce) bag microwave popcorn, popped
1/4 cup sprinkles
1 cup dried cherries
1 cup dried blueberries
Instructions
Once the popcorn is popcorn pour onto a cookie sheet and go through to get any un popped kernels.
Place popcorn in a large bowl.
In a medium bowl melt the chocolate and shortening in the microwave.
Stir until creamy add the cake mix, pour over popcorn.
You can either use two spoons to mix, but I found it easier to use my fingers.
Add sprinkles and mix.
NOTE: You can either choose to add the dried fruit at this point and coat it with the chocolate mixture or do like I did and add it after the candy has hardened.
Mix until the popcorn is well coated.
Pour onto a cookie sheet until candy has hardened.
Add dried fruit.