Roasted Sweet Mini Peppers
Roasted Sweet Mini Peppers: In the summer you can find bags full of the beautifully colored peppers. You can only create so many recipes with them before they go out of season. One way of preserving them for year round use is to roast these sweet peppers and freeze for later. Now I can make fresh roasted pepper recipes year round! Scroll down for some recipe ideas↓
Deliciously Versatile Roasted Peppers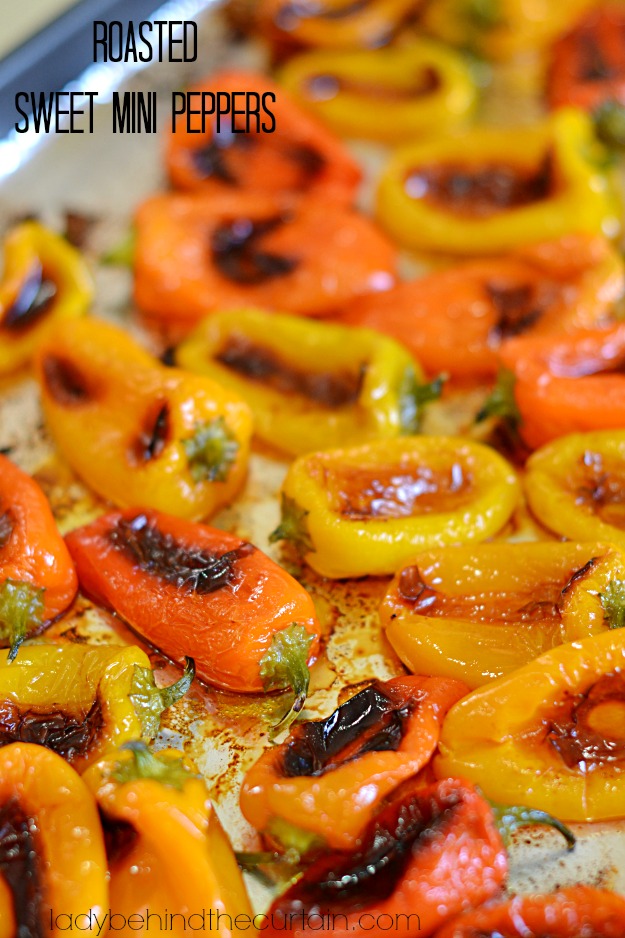 How to Make Roasted Sweet Mini Peppers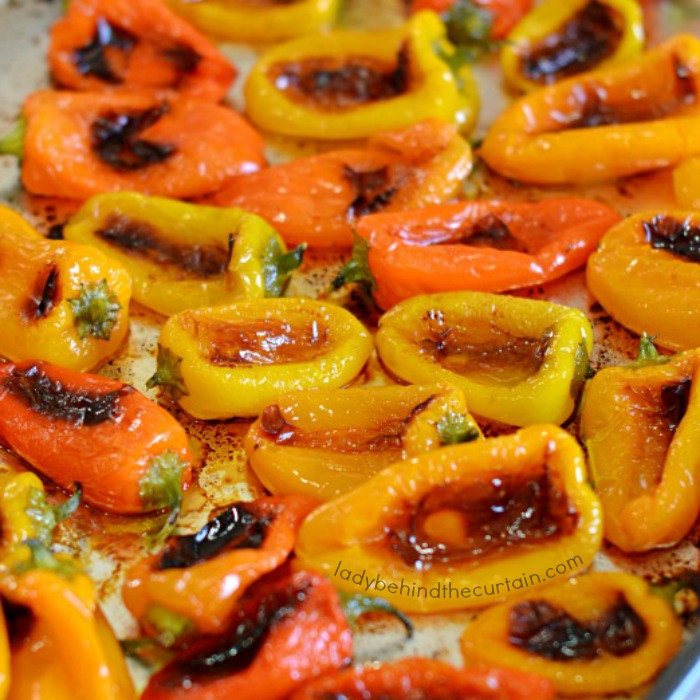 INGREDIENTS

2 pound bag of sweet mini peppers
2 tablespoons olive oil

DIRECTIONS

Preheat oven to 400°.
Line a large 1-inch rimmed baking sheet with foil.
Add peppers, drizzle with oil and mix with hands to make sure all the peppers are evenly coated.
Bake a total of 40 minutes turning peppers at 20 minutes.
HOW TO FREEZE ROASTED PEPPERS
MORE RECIPES WITH ROASTED PEPPERS
NEVER MISS A POST