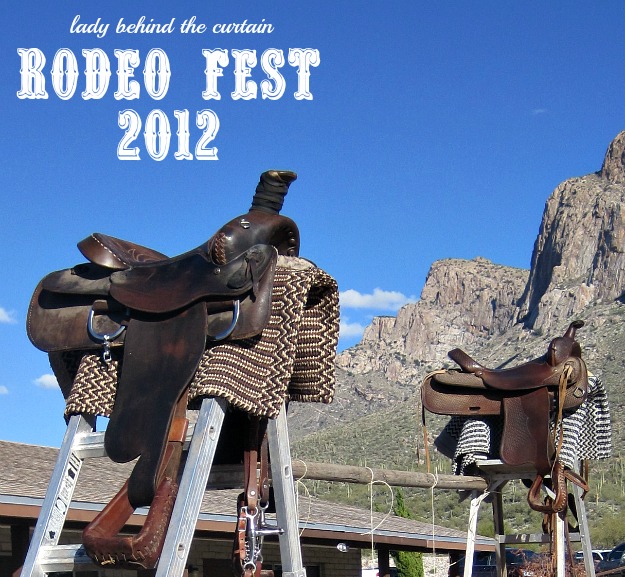 The Rodeo is a big deal here in Tucson. Our kids even get a couple of days out of school for it. So our church had an event to kick 0ff the Rodeo week! We Call it Rodeo Fest. This was my first year directing the event. I had so much fun coming up with ideas on how to decorate and display all the goodies.
DESSERT BAR: First I asked my husband to build me a frame. I am lucky I have a husband that can build whatever I design 🙂 . Then I stapled blue tablecloths to the back of the frame, tied handkerchiefs together and swung them from side to side. Lastly I made my sign from cheap white paper plates, printed out the letters, taped them and tied them together with jute string. Then I collected all kinds of things from around my house to use as display items.(except for the hats and hay) The cupcake stand was made from old leftover wood we had. I filled mason jars with birdseed to elevate the levels. It added a nice rustic touch.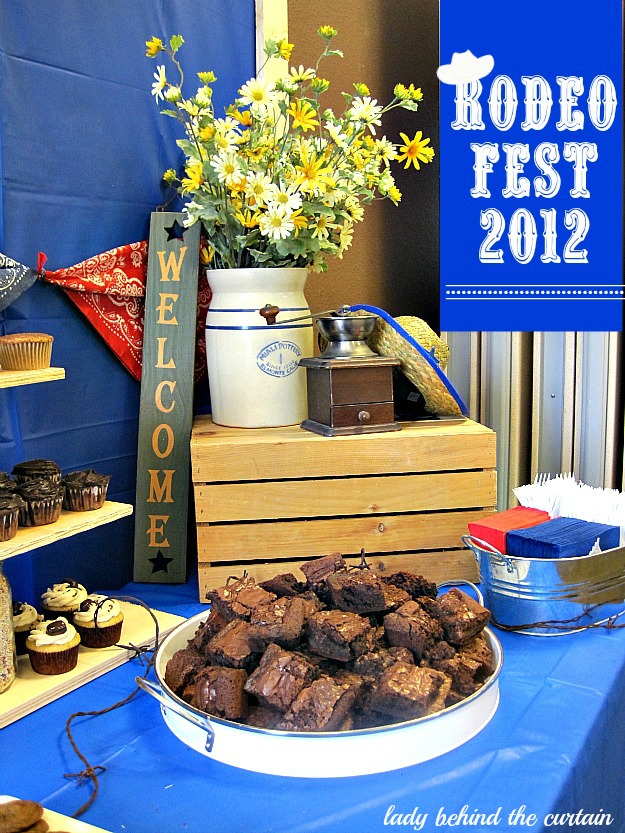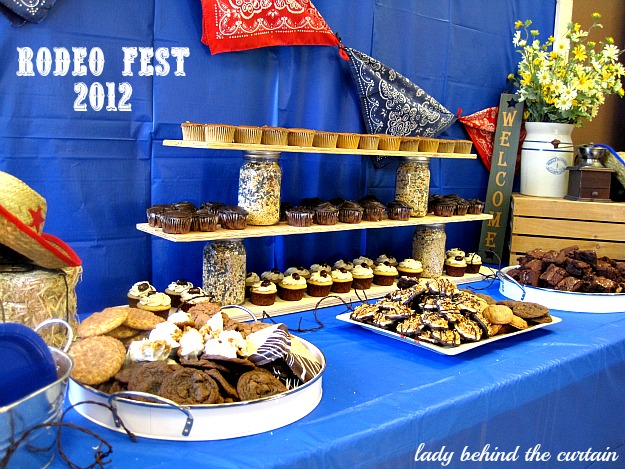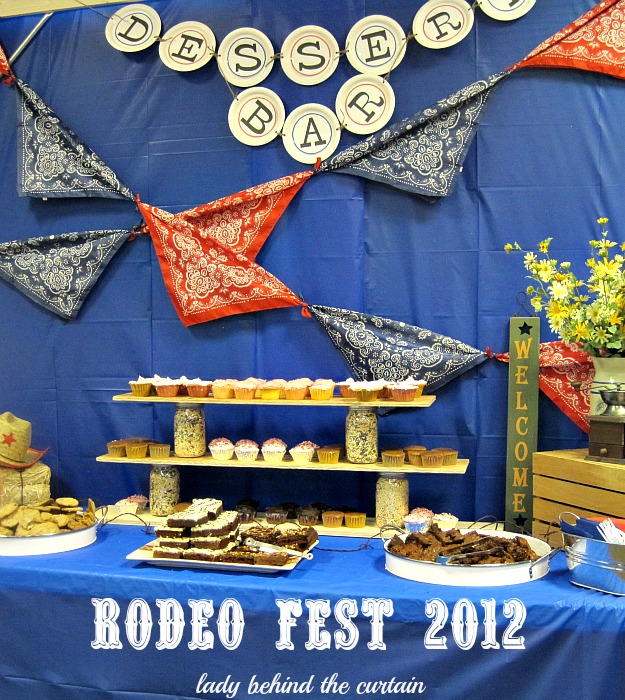 HOT CHOCOLATE AND COFFEE BAR: The first few steps are the same as with the dessert bar. I did have my husband add a railing for nails to hold my buckets of goodies. Having all the goodies hang not only looked good but it helped to keep "little" hands out of the chocolate and marshmallows 🙂 I kept all my extra supplies under the table hidden with the table cloth. Next year I'm looking for bigger buckets so I don't have to re fill them so often. But that was the size I already had (trying to save money) so that's the size I went with this year. I have a whole year to shop around and collect. 🙂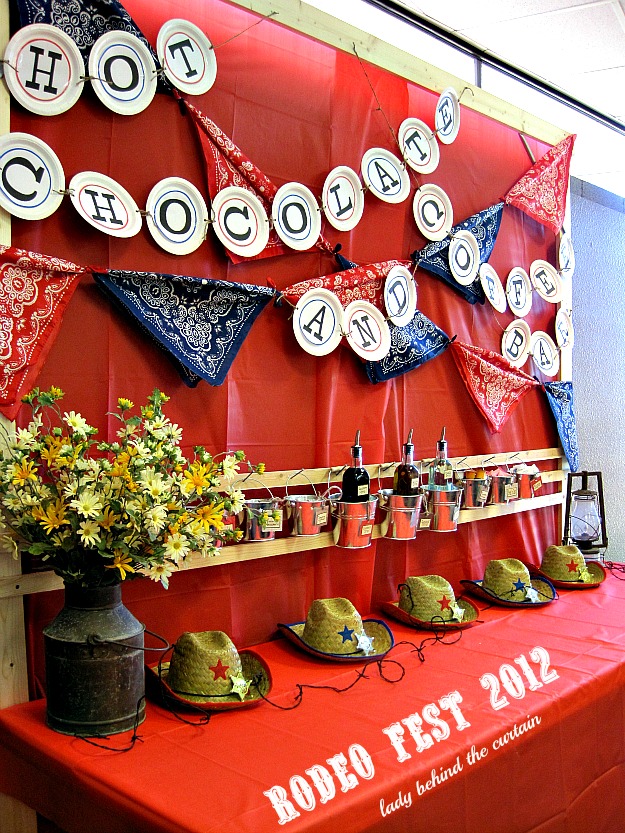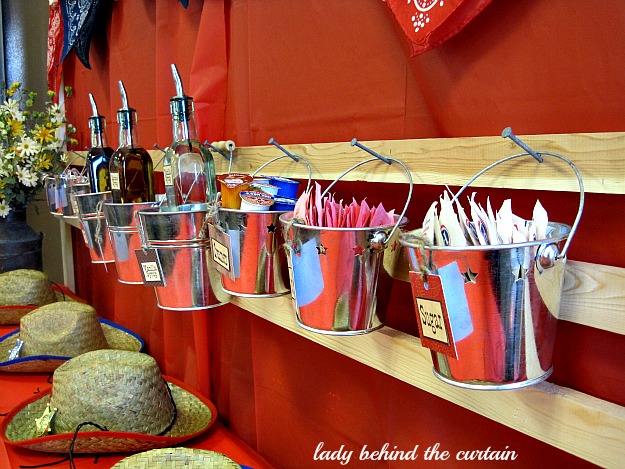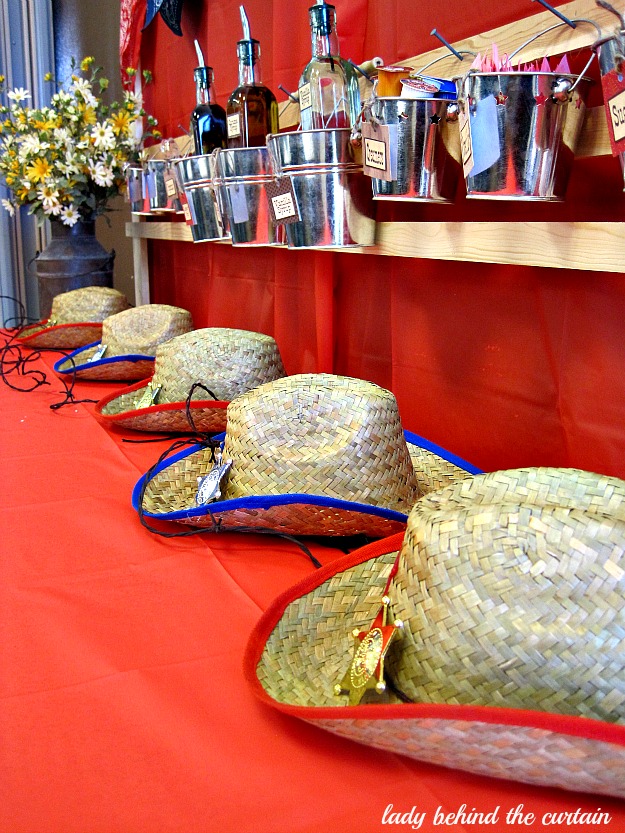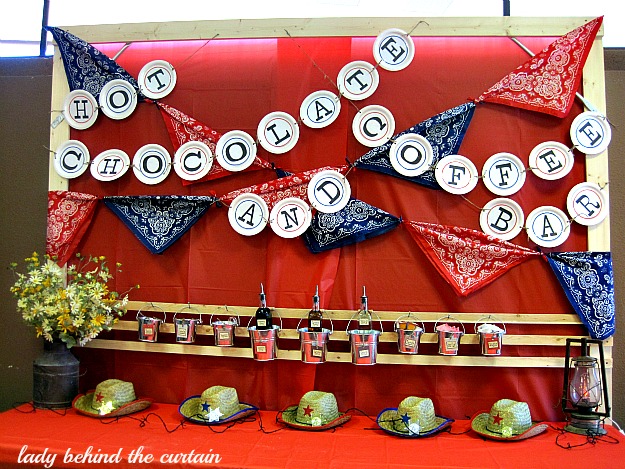 VIEW OF THE ROOM
FOOD: Brisket, beans, coleslaw and chips were served. These are the packets I put together for the food. I like having the utensils and napkin all bundled together. I already had these bags ( I used them to serve bagels and donuts in at our church snack bar). You can use any size bags you have or simply take either parchment paper or wax paper cut it into strips and wrap around your cutlery and napkin.
THE CUTLERY PACKETS: First I cut the top off(mine were too tall). I wanted what was in the bag to peek out. I used scalloped sissors. Made a label from my computer and filled the bags. I recommend that you put your label on before you add the cutlery.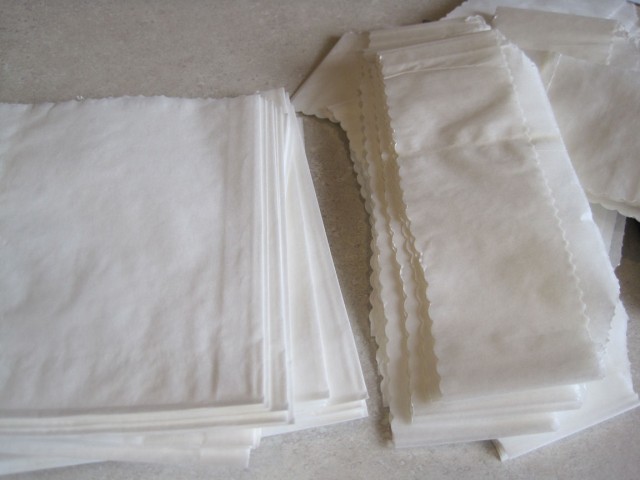 See that "barbwire" I got that from Oriental Trading.
BOBBING FOR APPLES: This is a cool way to create a bobbing for apples game. And look at that view in the background. Yes! We have a BIG picture window at the front of our church and that is our view. Sometimes you get a little distracted from the view during the service. But it's a GREAT reminder of God's creation.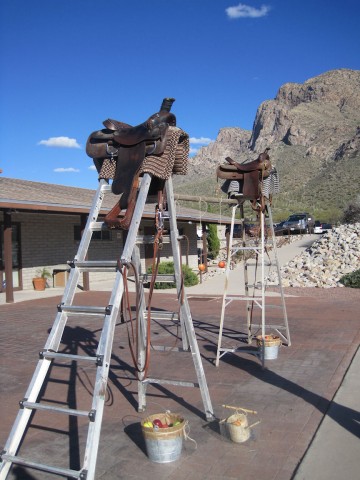 Learning how to rope a steer head. (That's my Granddaughter 🙂 )She's way too small but, she wanted to try.
Chasing the chickens. That is my 2 year old Granddaughter. She was such a riot. Not afraid of those chickens at all!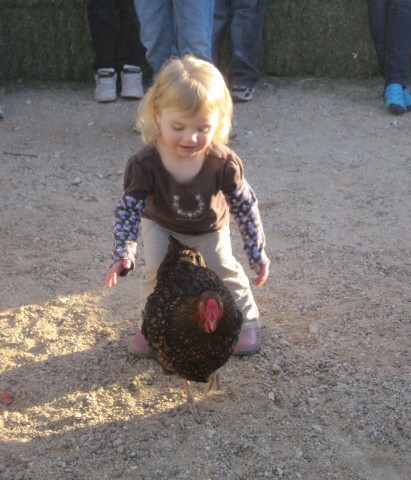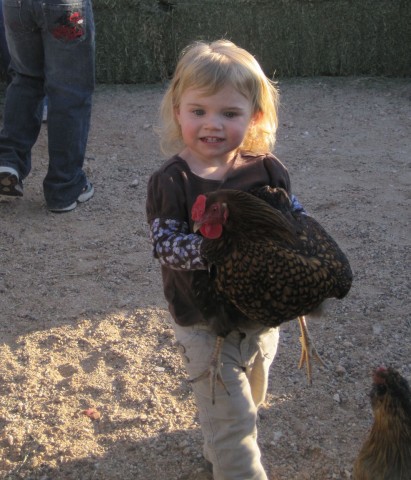 Next year I'd like to add more animals. FUN! FUN! FUN!
I Shared These Ideas With These Wonderful Blogs!
WEDNESDAY: Your Whims Wednesday @ My Girlish Whims; What's Cooking Wednesday @ The Kings Court IV; Mrs. Fox's Sweet Party @ Mrs. Fox's Sweets; Lil' Luna Link Party @ Lil' Luna; Bake With Bizzy @ Bizzy Bakes; Wow Me Wednesday @Polkadots on Parade; What I Whipped Up Wednesday @ Sugar and Dots; Look What I Made @ Creations by Kara; Wow Me Wednesday @ Ginger Snap Crafts; Whatever Goes Wednesday @ Someday Crafts; Linking Party @Passionately Artistic.
THURSDAY: Thriving On Thursdays @ Domesblissity; Show Off Your Stuff @ Fireflies and Jellybeans; It's A Keeper Thursday @ It's A Keeper; Catch A Glimpse Thursday @ A Glimpse Inside; Sweet Treats Thursday @ Something Swanky; Show Me Extraordinary Link Party @ 36th Avenue; Full Plate Thursday @ Miz Helen's Country Cottage; Strut Your Stuff @ Somewhat Simple; It's A Party @A Creative Princess; Delightfully Inspiring Thursday @ Delightful Order.