Save the Hooters Chocolate Suckers
These fun Save the Hooters Chocolate Suckers are super easy to make.  All you need is an owl chocolate sucker mold, lollipop sticks,  some pink candy melts and pink ribbon sprinkles.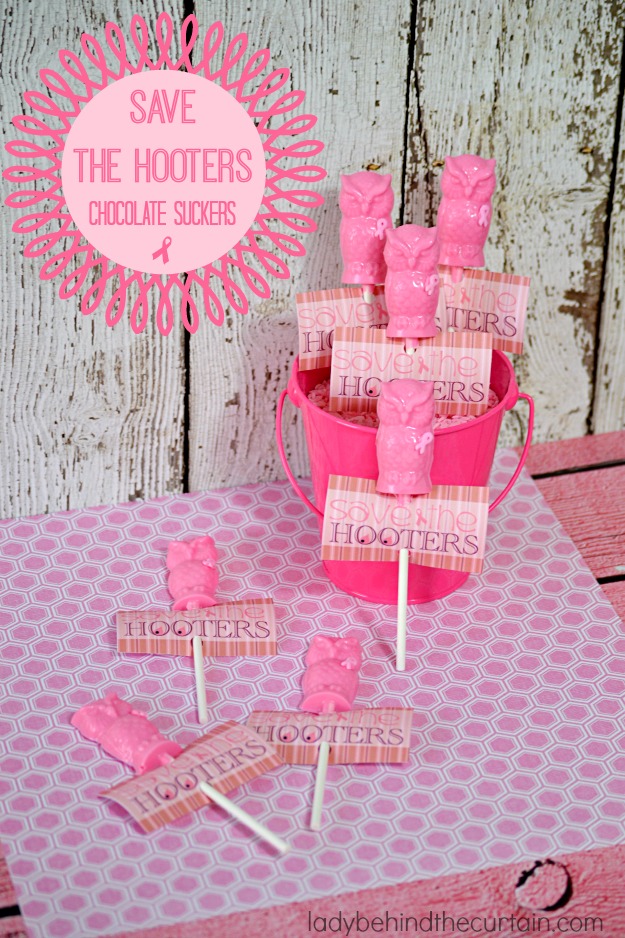 Perfect for a fundraiser, gift basket or to hand out after a Breast Cancer Walk.  Give the gift of sharing and WHOOO knows…you might brighten someones day!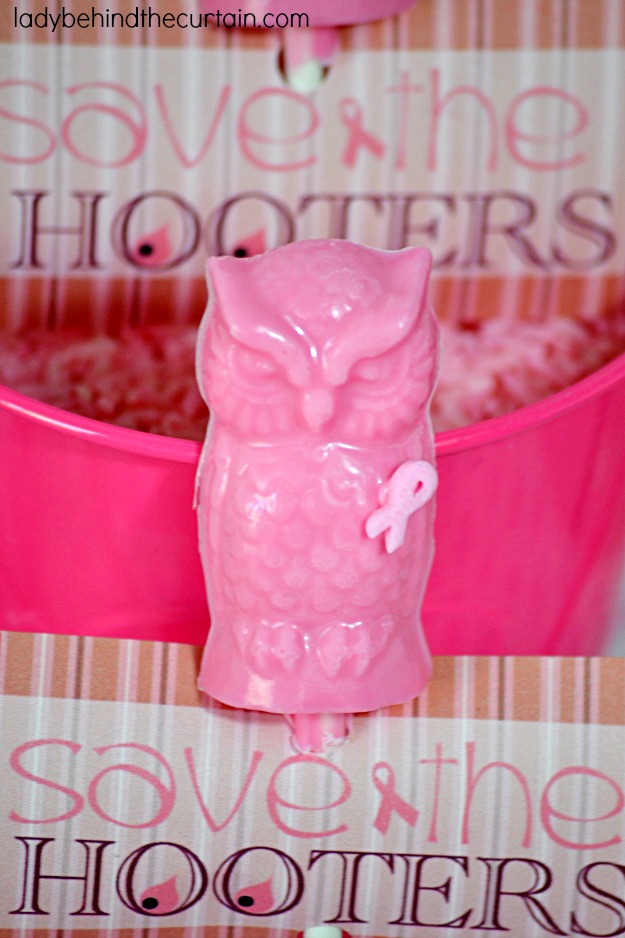 Don't forget to print out the Tags (link below)!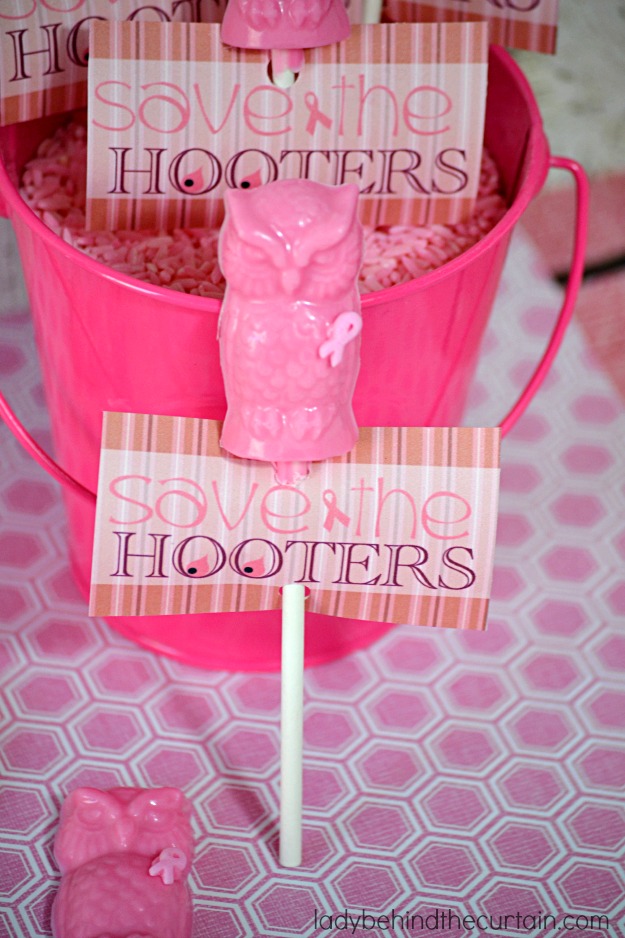 To make the Save the Hooters Chocolate Suckers:
Supplies
owl chocolate sucker mold (link above)
lollipop sticks
pink candy melts
pink ribbon sprinkles (link above)
Save The Hooters Chocolate Suckers Tag
Directions
Pour some of the candy melts into a microwave safe bowl.  Microwave 30 seconds, stir and continue microwaving in 30 second intervals until candy is melted and creamy.  Pour melted candy into a squeeze bottle or zip top bag with the corner cut off.  Place lollipop sticks in their slots and fill the candy wells with the melted candy.  Place filled mold in refrigerator until hardened (about 15 minutes).  Turn over to release molds.  If desired use some of the pink melted candy to adhere a pink ribbon sprinkle.  Wrap in cellophane treat bags or stick in a container filled with something to hold the suckers upright ( I used colored rice).  Attach the tag to the bag or punch two holes in the tag and thread the lollipop stick through.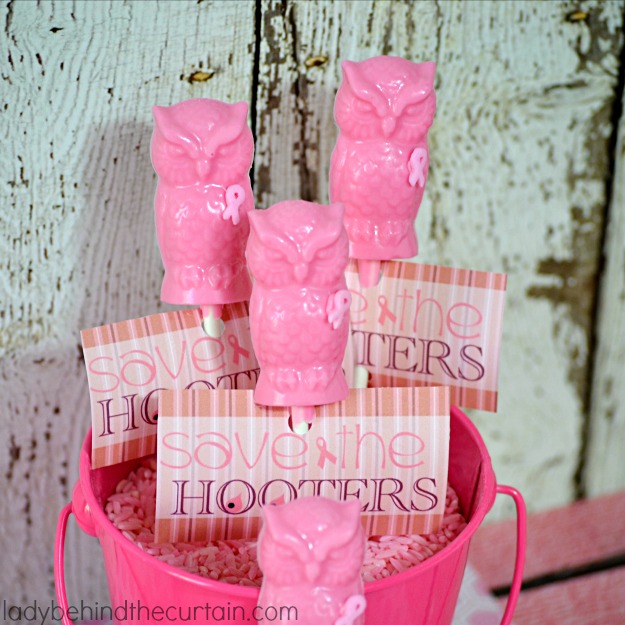 MORE BREAST CANCER AWARENESS IDEAS

1.  Breast Cancer Awareness Cherry Vanilla Cupcakes  2. Pretty in Pink Breast Cancer Awareness Popcorn  3. Bubbles for Boobs Lollipops  4. Save the Hooters Chocolate Suckers