Semi Homemade Checkerboard Rolls
Semi Homemade Checkerboard Rolls | Tender tasty rolls.  Some of the rolls have been rolled in seeds, minced onions while the other half of the rolls are rolled in corn meal and Romano cheese.  Now that's a tasty roll!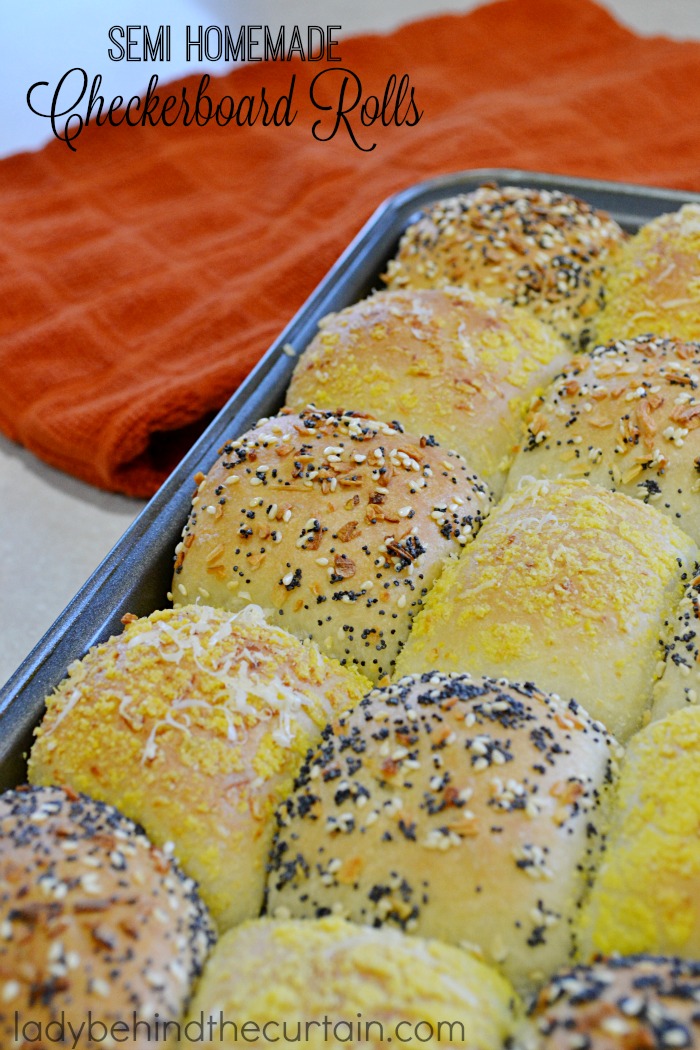 This year take a plain roll and transform it into something stunning!  What's the secret to these fabulous rolls?  Rhodes frozen dinner rolls!  That's right I started with frozen dinner rolls.  With the craziness of preparing a large meal for the holidays or any celebrations most of us don't have time to also make our rolls from scratch.  Here is the solution to the problem!  BUY FROZEN!
Roll rolls in butter and either seed mixture or cheese mixture to make a checkerboard effect.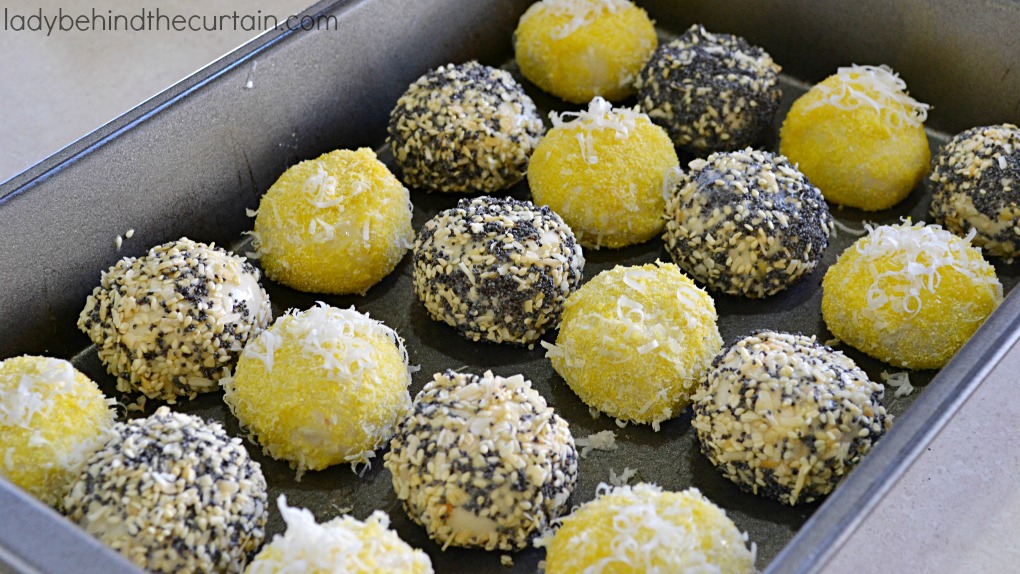 Let rise until double in size.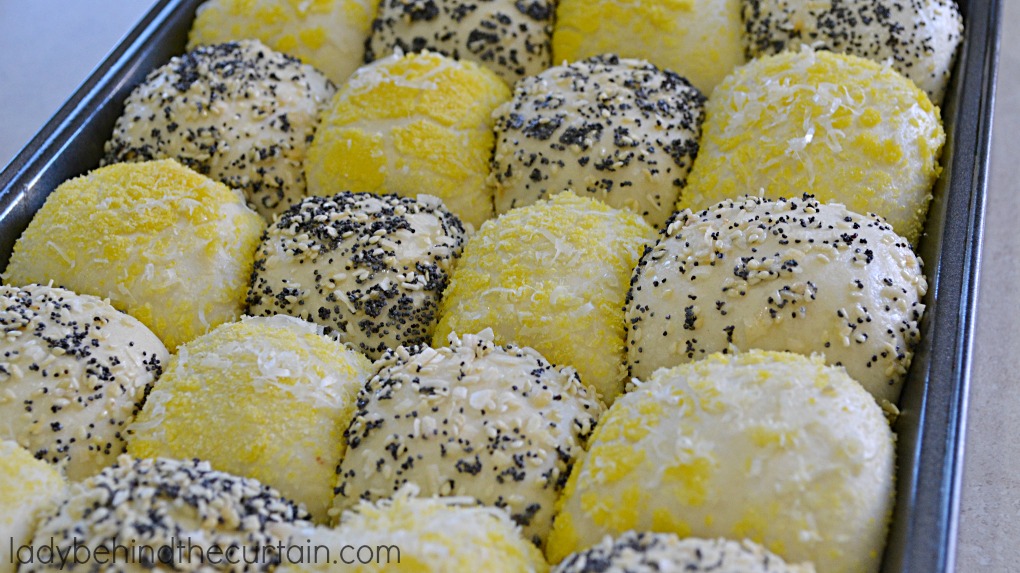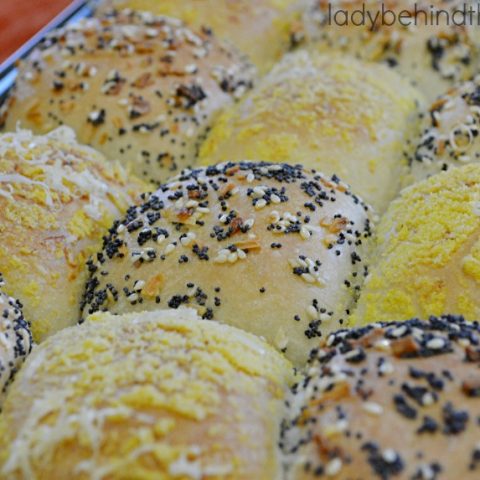 Semi Homemade Checkerboard Rolls
Total Time:
2 hours
20 minutes
Ingredients
20 Rhodes frozen dinner rolls
2 tablespoons sesame seeds
2 tablespoons poppy seeds
2 tablespoons dried minced onion
2 tablespoons yellow cornmeal
2 tablespoons Romano cheese, finely grated
1/2 cup butter melted, divided
Instructions
Spray a 9x13-inch baking pan with non stick cooking spray.
Place 20 frozen roll five rows with four rolls each; cover with a kitchen towel and thaw 1 hour.
Divide butter into TWO small bowls (1/4 cup each); microwave one bowl of butter until butter is melted.
In a small bowl add the sesame seeds, poppy seeds and minced onion; stir to combine.
In another small bowl add the cornmeal and Romano cheese; stir to combine.
Roll a thawed roll in butter (do this to every other roll) and then roll in the seed mixture.
Once all the seed coated rolls have been dipped, rolled and placed (alternating the rolls) start on the cheese rolls.
Melt the remaining butter.
Roll a thawed roll in butter and then in the cheese mixture; place next to the seed rolls.
Preheat oven to 350 degrees.
Cover with kitchen towel and let rise until doubled in size.
Bake 15 to 20 minutes or until golden brown.
ENJOY!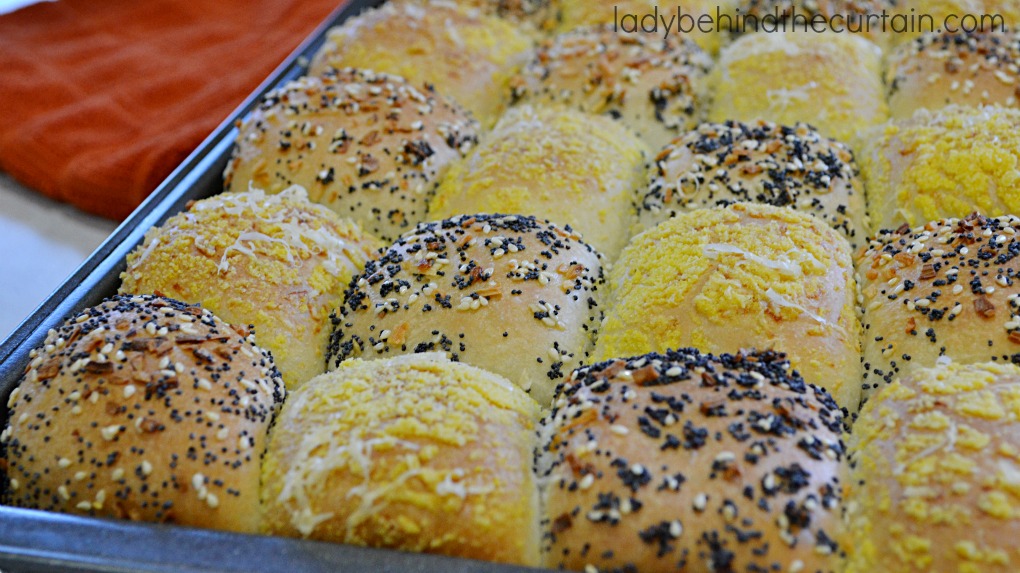 MORE FANCY ROLL IDEAS