Celebrate Shark Week with this fun Shark Tank Jello! Your kids can have all kinds of fun with these fun treats. Perfect for a pool party, shark theme or beach party. With some easy directions you can make these inexpensive jello in a jar treats.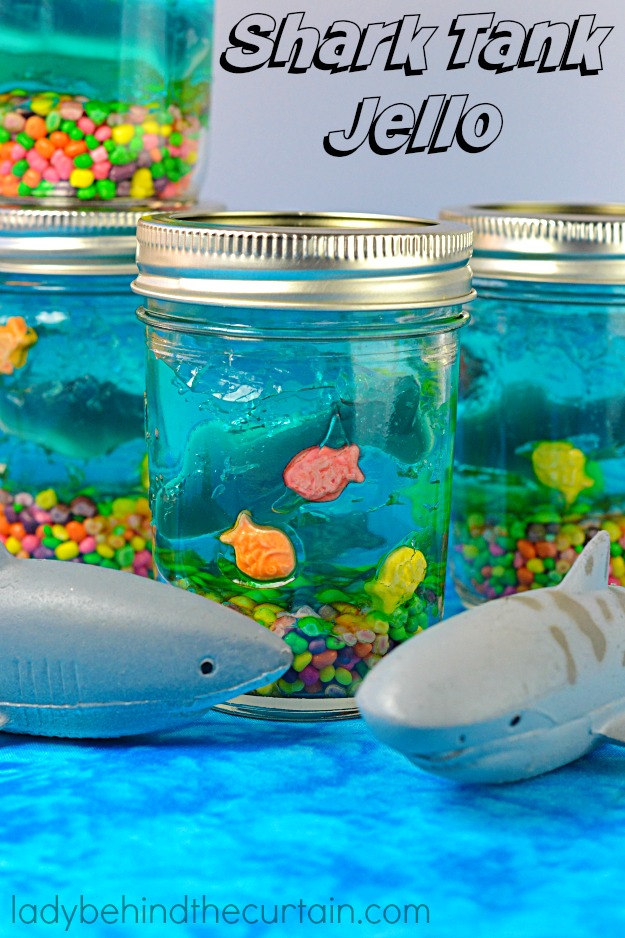 Use a permanent marker to mark how high you want the jello to be in the jar. The mark can easily be removed with nail polish remover.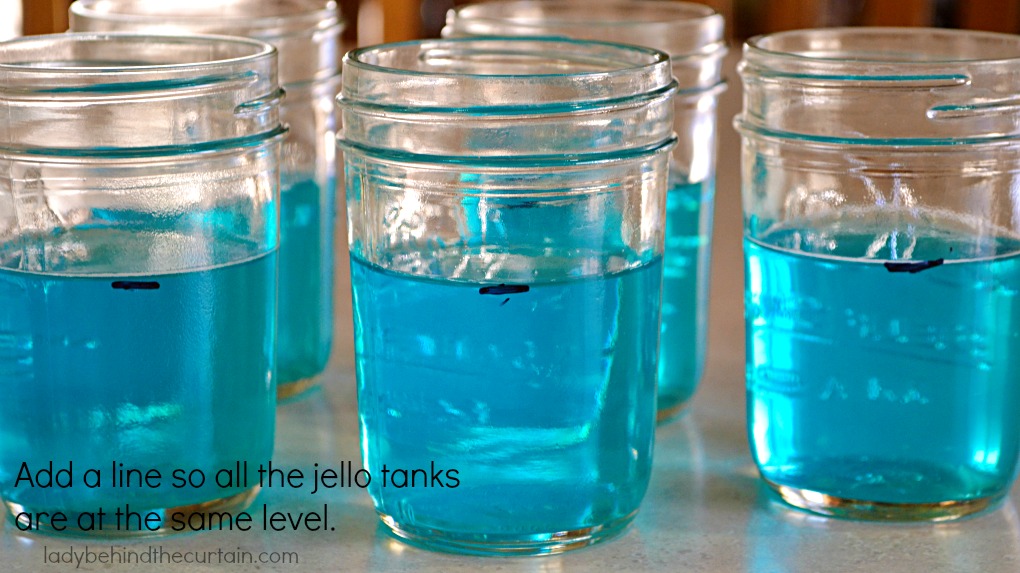 Make your jellos ahead of time in half pint jars. Once the jello is solidified. Pour some of the nerds into the jars that will be used as a tank (about 3 per box). Run a knife around the edges of the jello releasing the seal; turn the jar upside down on top of the tank jar and wiggle the jello into the tank jar.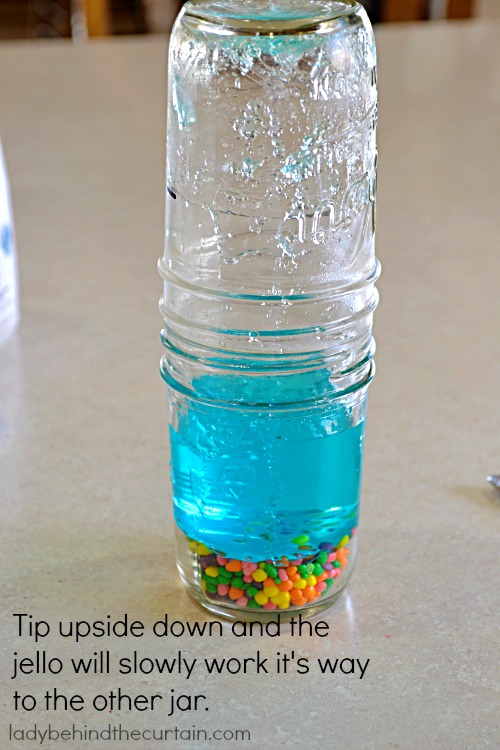 Cut a slit in the jello and using a skewer submerge a shark into the jar (you can also add candy fish too).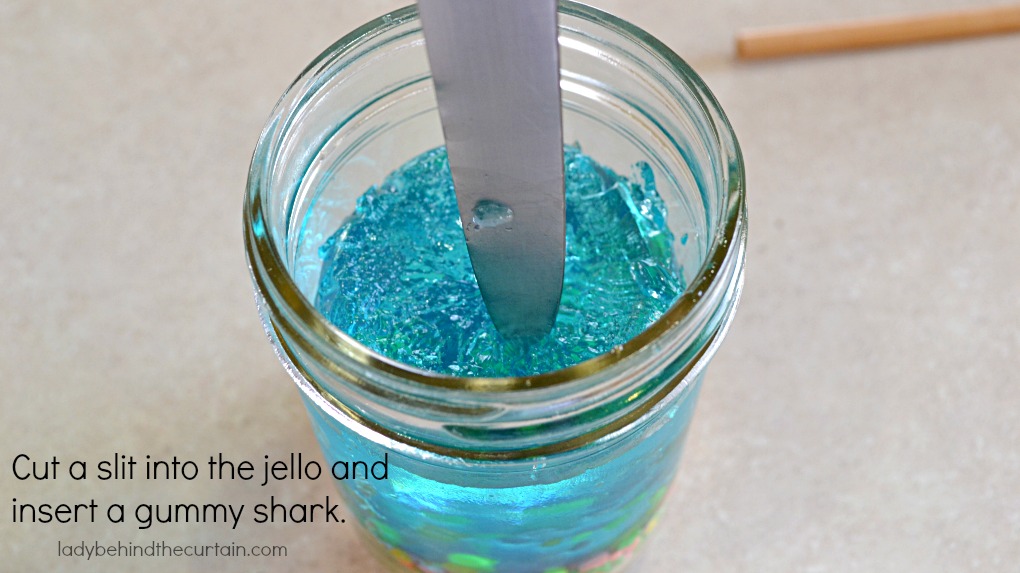 So much fun and everything is edible!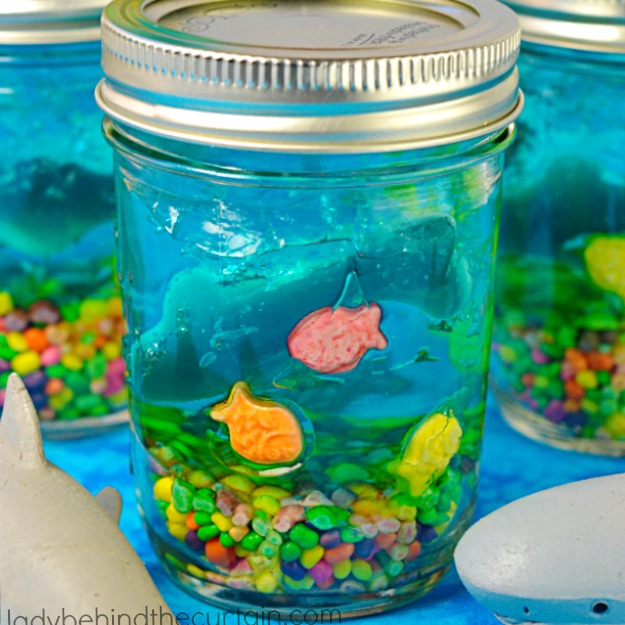 MORE POOLSIDE FUN
1. FISH BOWL PUNCH 2. JELLO LIFE SAVER COOKIES 3. POOL WATER JELLO