5 DIY Cupcake Stands:  From baby showers to birthday parties these easy and inexpensive cupcake stands will help make your dessert table stand out from all the others.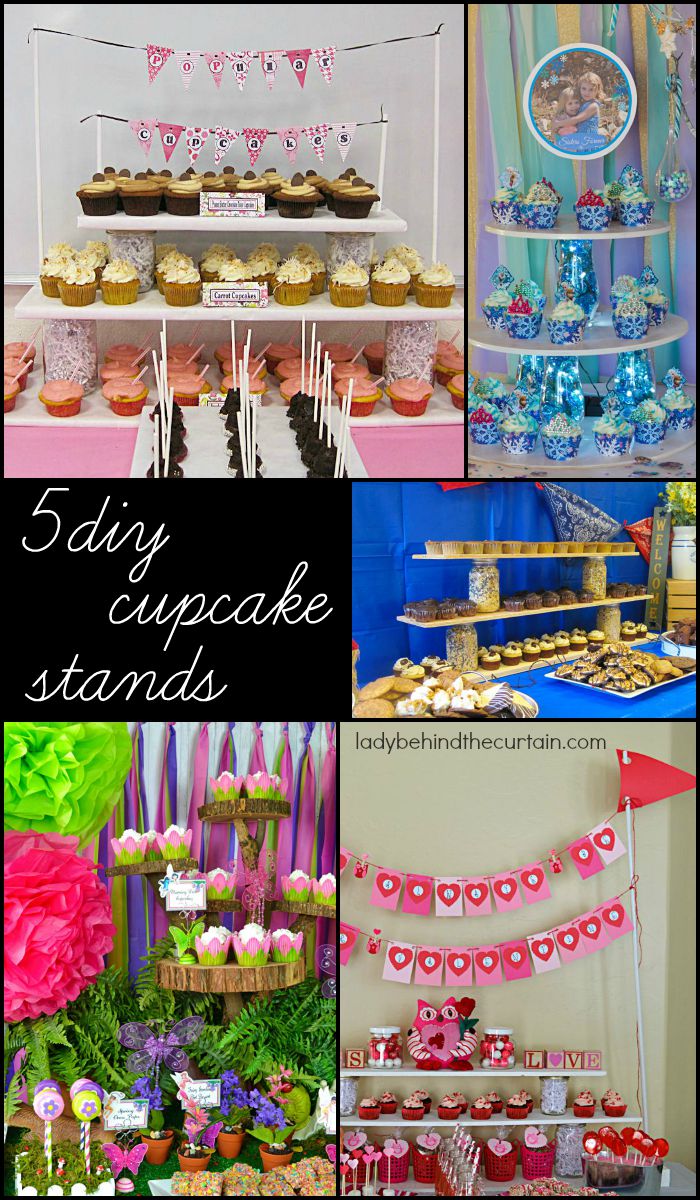 For the cupcake stand I used scrap wood, drilled holes for the dowels, and wrapped the wood with white shipping paper.  Then filled mason jars with gift bag filler and used the mason jar to elevate the levels.  That's it!  Easy and practically FREE!  Have you priced cupcake stands?  They are ridiculously priced.
I made this cupcake stand for a She's about to Pop baby shower.  I love how you can add your own personalized banner to hang above the stand.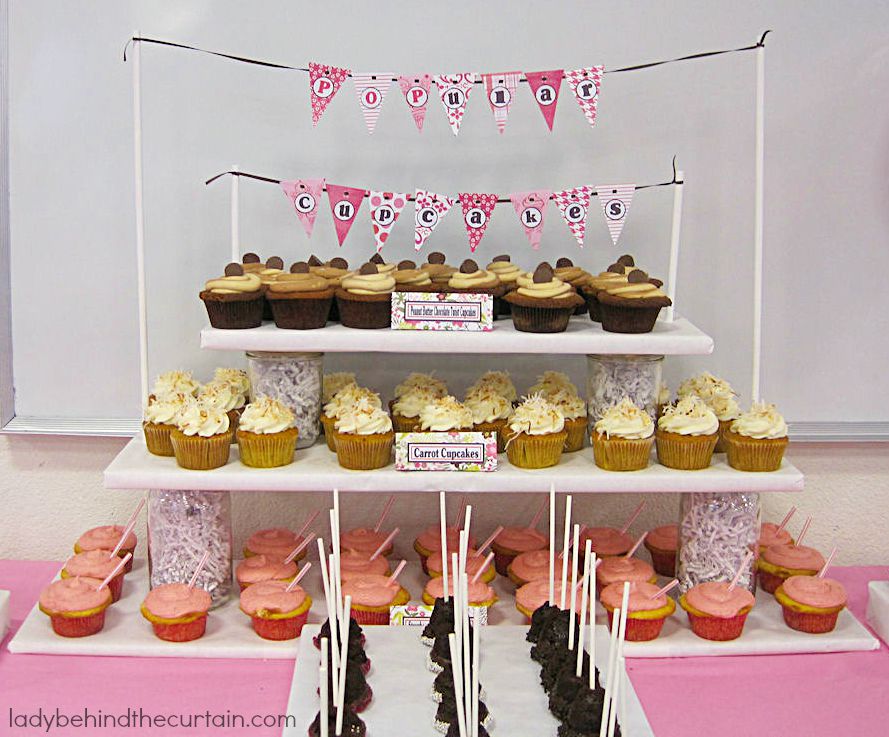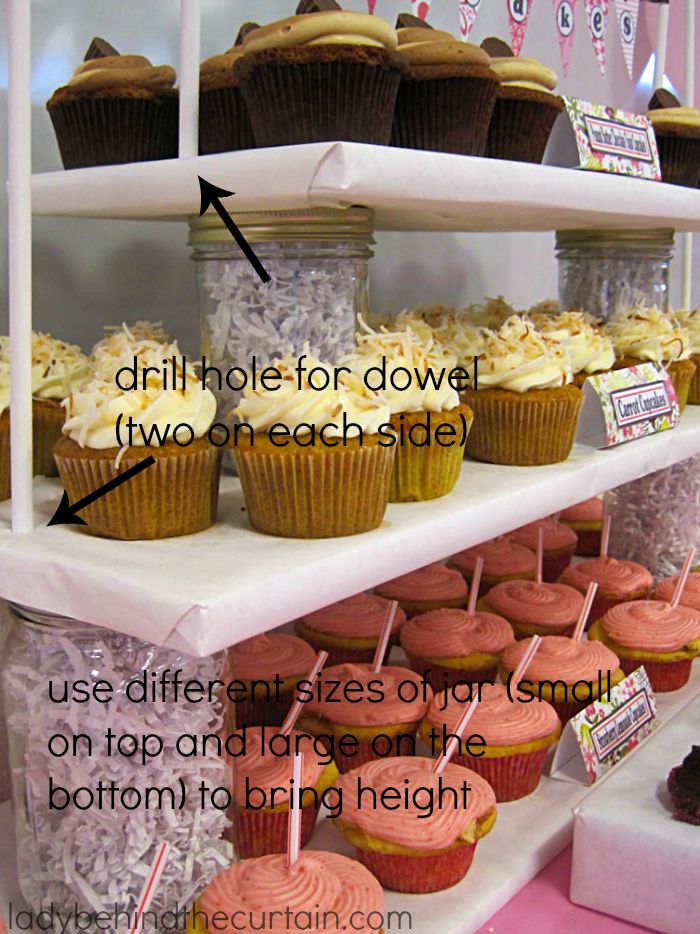 I made this one for a kid's valentine's party.  Again hanging a banner and pennants on each side.  This one is big enough to hold a variety of desserts.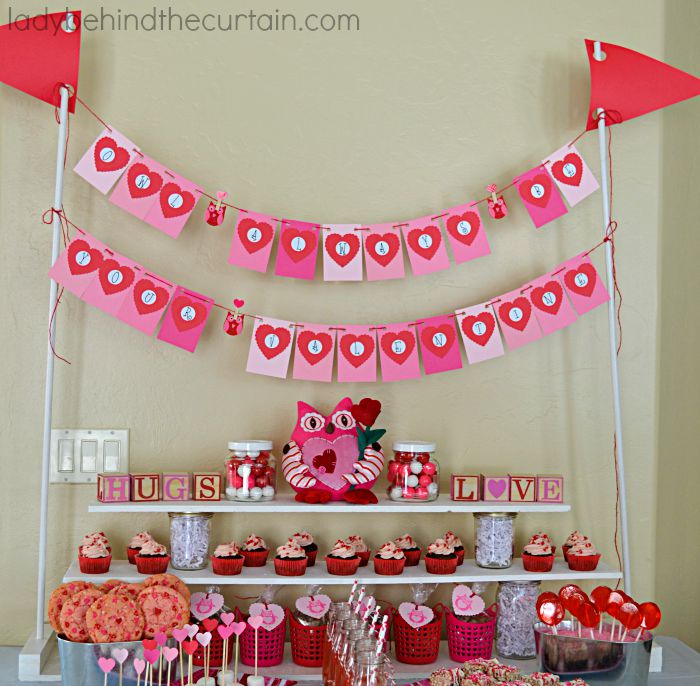 Kind of the same idea as the two previous but without the banners.  For an even more rustic look I filled the jars with birdseed.  This just goes to show you that you don't have to spend a lot of money on a cupcake stand.  The idea of taking various lengths of wood and painting, covering or leaving it natural makes the best cupcake stand.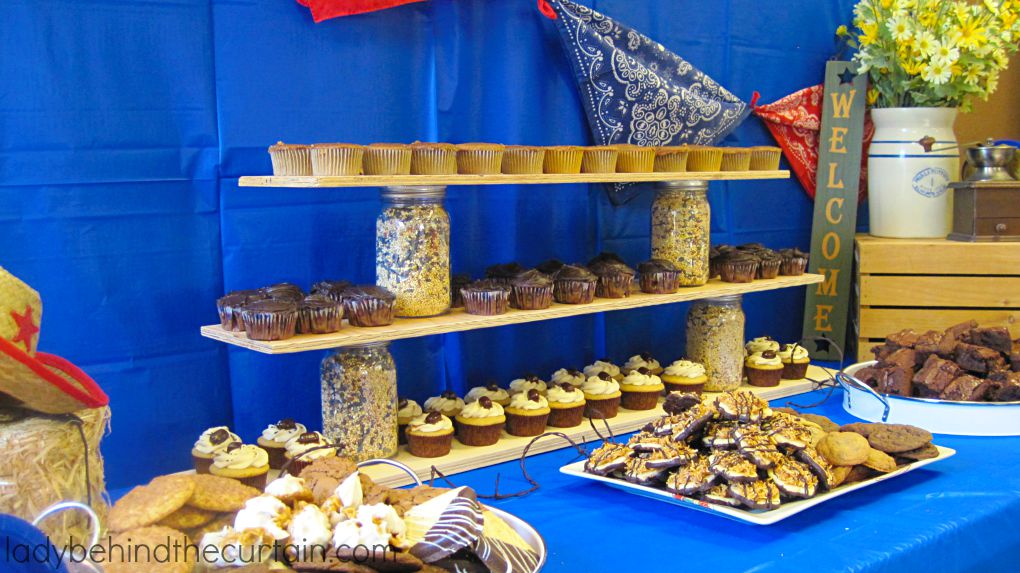 This is the perfect cupcake stand for you if you have any dead trees of even firewood laying around.  This woodland cupcake stand is one of my favorites.  Of course I'm a sucker for anything rustic.  🙂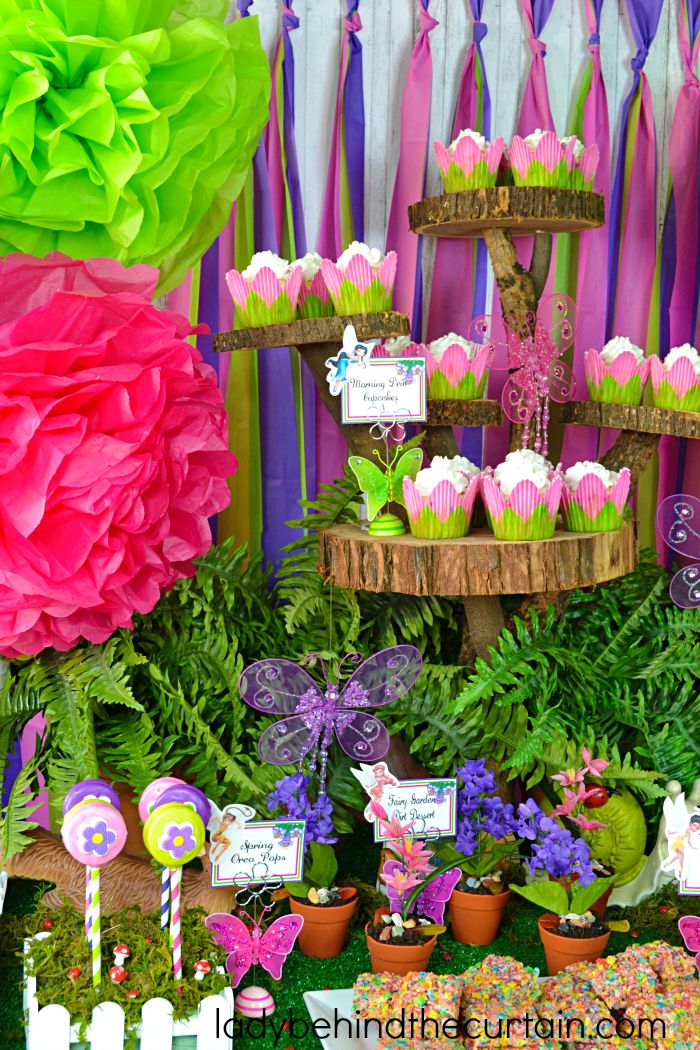 I created this one for my granddaughters "Frozen" birthday party.  Vases and glass beads from the dollar stare along with battery operated lights really bring this cute cupcake stand to another level.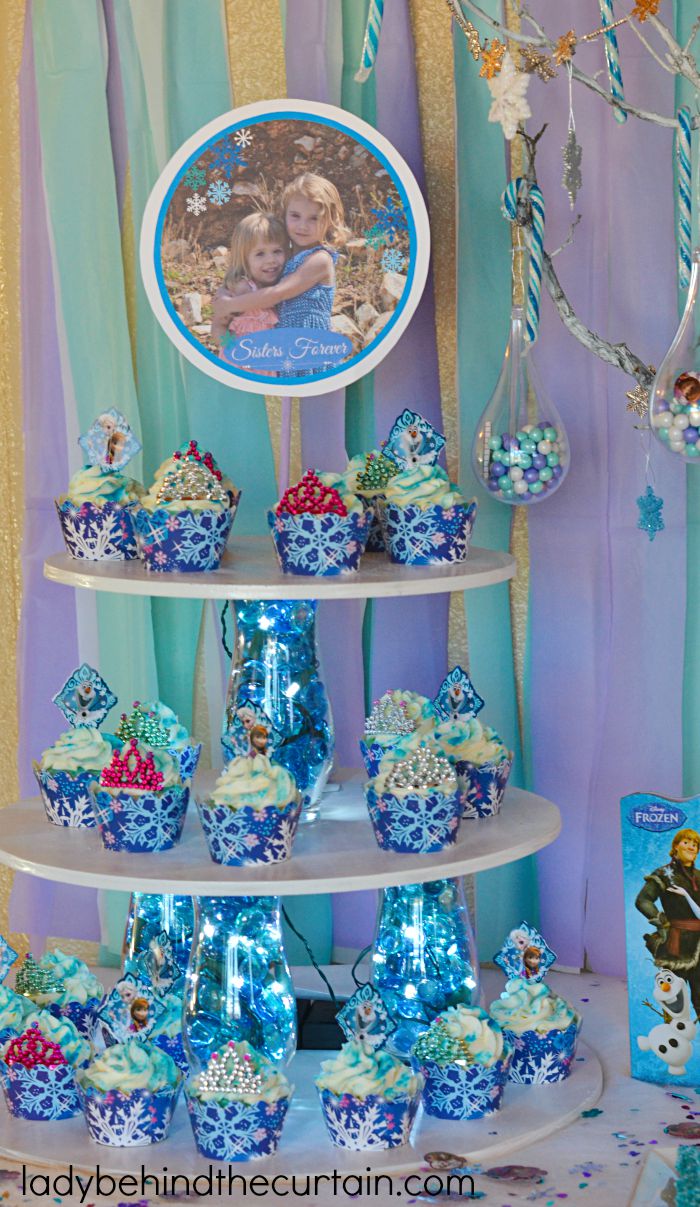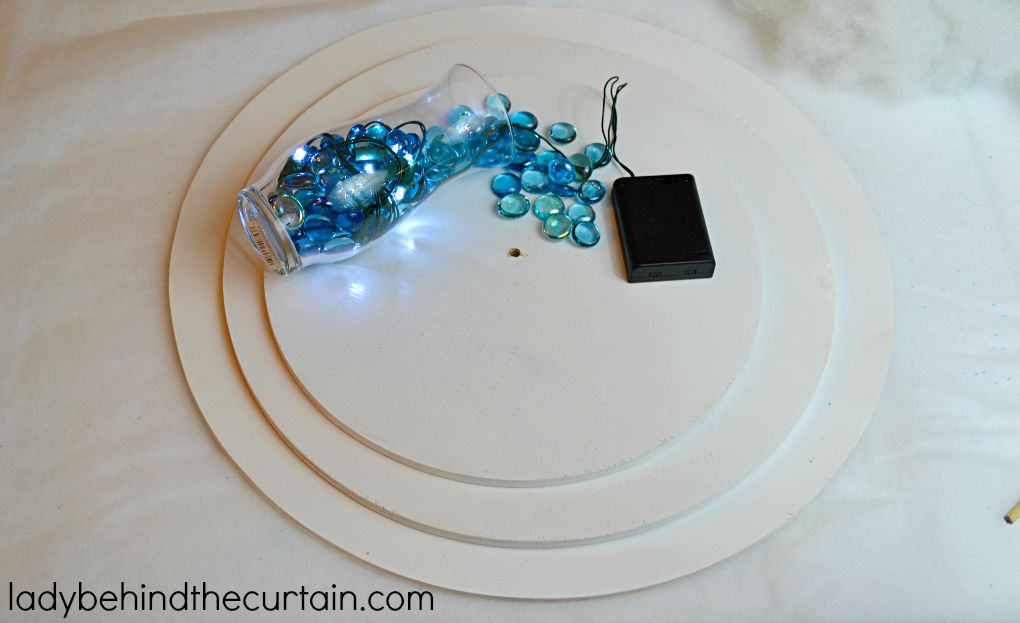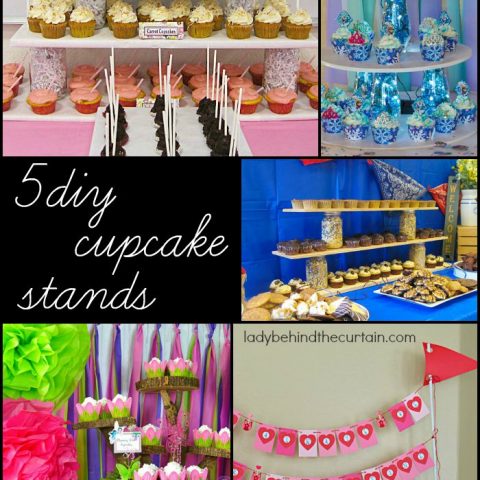 5 DIY Cupcake Stands
Ingredients
Create a fun party with one of these easy to make cupcake stands.