Simple Baked Potato Chips
Simple Baked Potato Chips:  The name says it all.  These easy to make chips are also better for you than the regular fried version.  Serve with fish for a healthy fish and chips or along with my Steakhouse Burgers.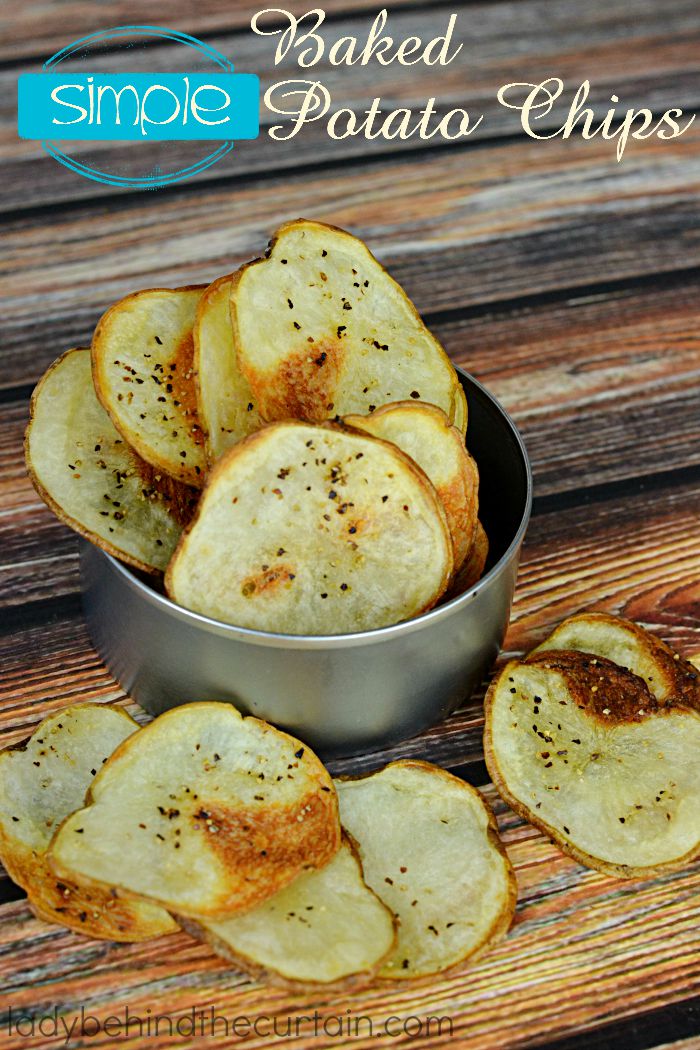 To keep my slices uniform I used a Mandolin.  You could also use a food processor with a slicer.  For me, salty potato chips is my number one comfort food.  When I allow myself to "be bad" I am drawn to potato chips!  I'm so happy I can now have chips without guilt.  You could also use this technique with sweet potatoes!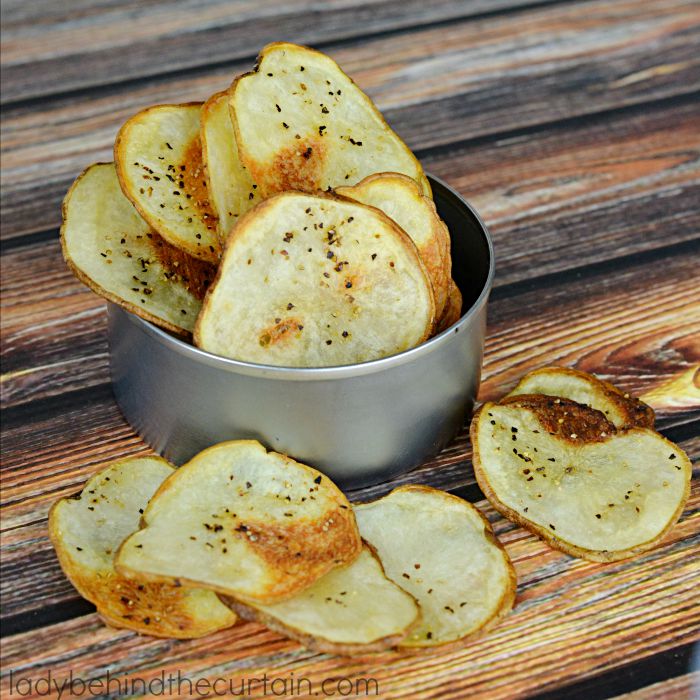 Simple Baked Potato Chips
Ingredients
2 medium potatoes
nonstick cooking spray
salt
Instructions
Preheat oven to 450 degrees.
Line a cookie sheet with parchment paper.
Slice potatoes into 1/8-inch slices.
Arrange potato slices in a single layer on prepared cookie sheet.
Spray with nonstick cooking spray; sprinkle with salt and optional black pepper.
Bake slices for 15 to 20 minutes or until browned and crisp.
Remove browned slices from cookie sheet.
MORE SIDE RECIPES
1. BRAD'S RANCH BEANS  2. BEER BATTERED FRIED GREEN BEANS  3. CHILE LIME BAKED CORN