Slow Cooker Au Gratin Potatoes
Slow Cooker Au Gratin Potatoes | These potatoes are creamy and full of flavor.  The perfect side dish for Thanksgiving, Christmas or Easter.  To make it easy on me I make these the day before Christmas and warm them up in the slow cooker for our Christmas dinner.  A great way to use up leftover ham!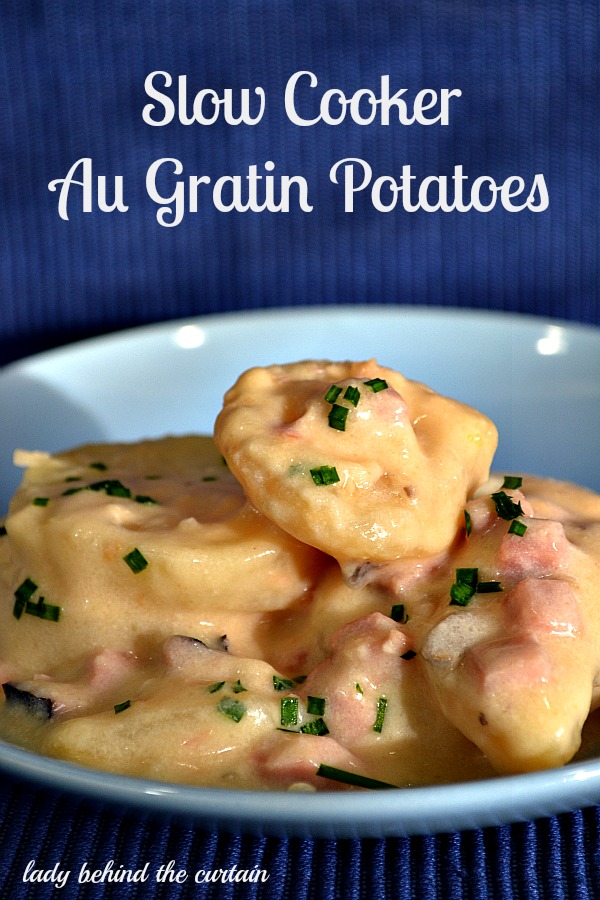 This year to lesson some of the stress of getting everything ready at the same time  I chose to make these potatoes instead of mashed potatoes.  I was so happy I did!  Sometimes it's nice to change up the menu a bit and the Grand kids loved them!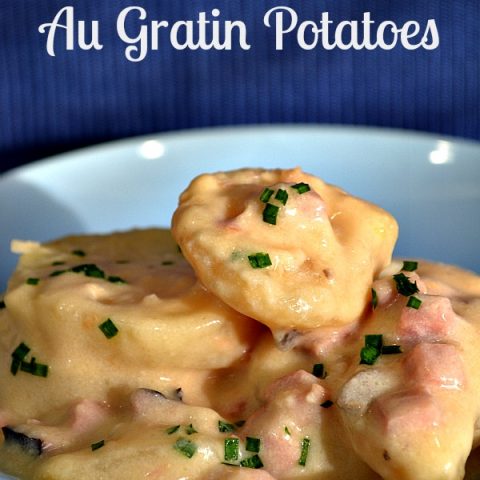 Slow Cooker Au Gratin Potatoes
Total Time:
6 hours
40 minutes
Ingredients
5 pounds potatoes, peeled and sliced into a 1/4-inch
salt
1 small onion, finely chopped
3 cups Cheddar cheese, grated ( you can use also use Gouda)
2 - 1/4-inch slice of ham, diced (about 1/2 to 1 pound)
1 can condensed cream of mushroom soup
1 soup can of milk
Instructions
Layer potatoes, salt, onion, cheese and ham.
Repeat layers 3 times.
Mix together the soup and 1 can filled with milk.
Pour over potato layers.
Cook on low 5-6 hours.
MORE SLOW COOKER SIDE DISH RECIPES

CREAMY SLOW COOKER SCALLOPED POTATOES  2. SLOW COOKER DRESSING  3. SLOW COOKER SMOKY GREEN BEAN CASSEROLE