Slow Cooker Muffuletta Dip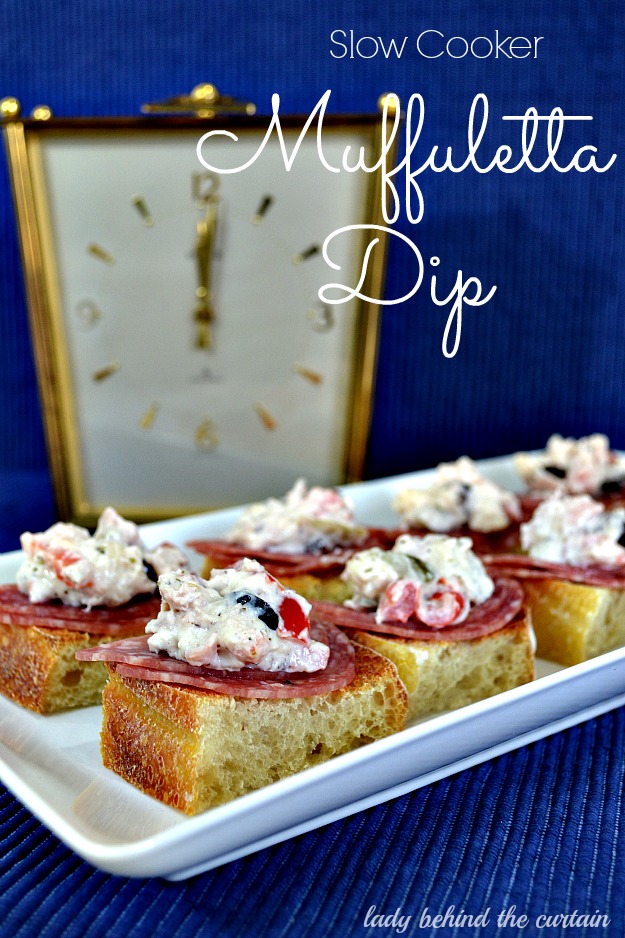 HAPPY NEW YEAR! 
IT'S TIME TO CELEBRATE WITH A DELICIOUS APPETIZER!
If you like the Muffuletta Sandwich then you are going to LOVE this slow cooker muffuletta dip.  Full of flavor and easy to make you can't go wrong serving this dip at your next party.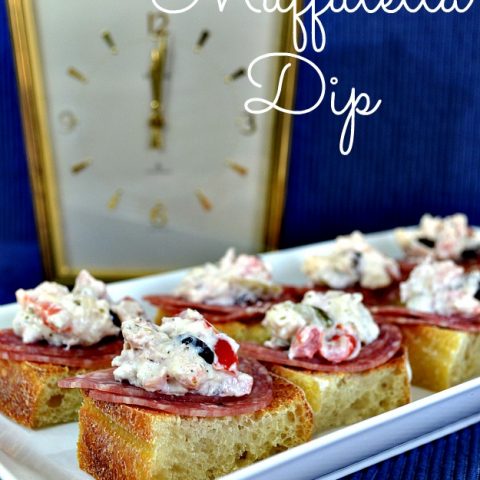 Slow Cooker Muffuletta Dip
Total Time:
3 hours
30 minutes
Perfect for a party since it can be made ahead of time.
Ingredients
16 ounce jar pickled mixed vegetables
8 ounce cream cheese, cut up
1 cup provolone cheese, shredded
2 ounces ham, finely chopped
1/2 cup kalamata pitted olives, chopped
2 garlic cloves, minced
1 teaspoon Italian seasoning
1/4 teaspoon red pepper
milk
thinly sliced salami
focaccia squares or sliced ciabatta bread, toasted
Instructions
Rinse and drain pickled vegetables.
Remove stems from peppers; chop vegetables. In a 1-1/2 or 2 quart slow cooker, combine pickled vegetables, cream cheese, provolone cheese, ham, olives, garlic, Italian seasoning, and red pepper.
Cover and cook on low-heat setting for 2 to 3 hours.
Stir until cream cheese is smooth.
Stir enough milk to reach dipping consistency.
Serve immediately or keep warm, covered on warm setting or low-heat setting for up to 2 hours, stirring occasionally and adding milk as necessary.
Serve with salami on toasted bread.