Slow Cooker Pistachio Nut and Sour Cherry Chocolates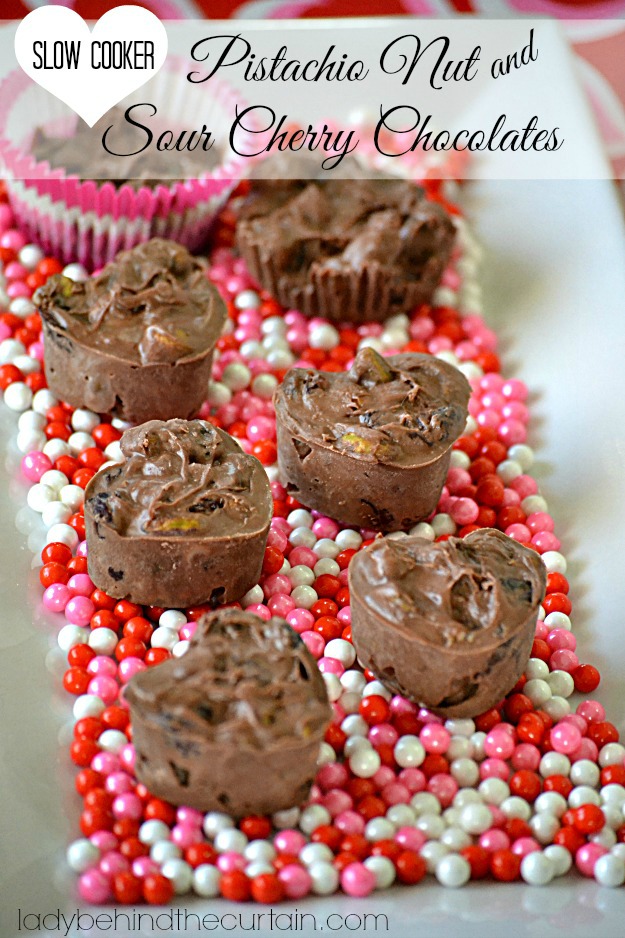 Okay people you can't get any easier than throwing some chocolate and nuts into a slow cooker to make candy.
These slow cooker pistachio nut and sour cherry chocolates are so easy to make.  Your sweetheart doesn't have to know you used the slow cooker.  🙂
Everyone loves combining sweet and salty, but this candy also adds sour!  So delicious and addicting.  Make in heart shaped molds or simply use Valentine's Day cupcake liners.
This tin really adds to giving the gift of chocolate.  I found this cute tin in the dollar section at Target.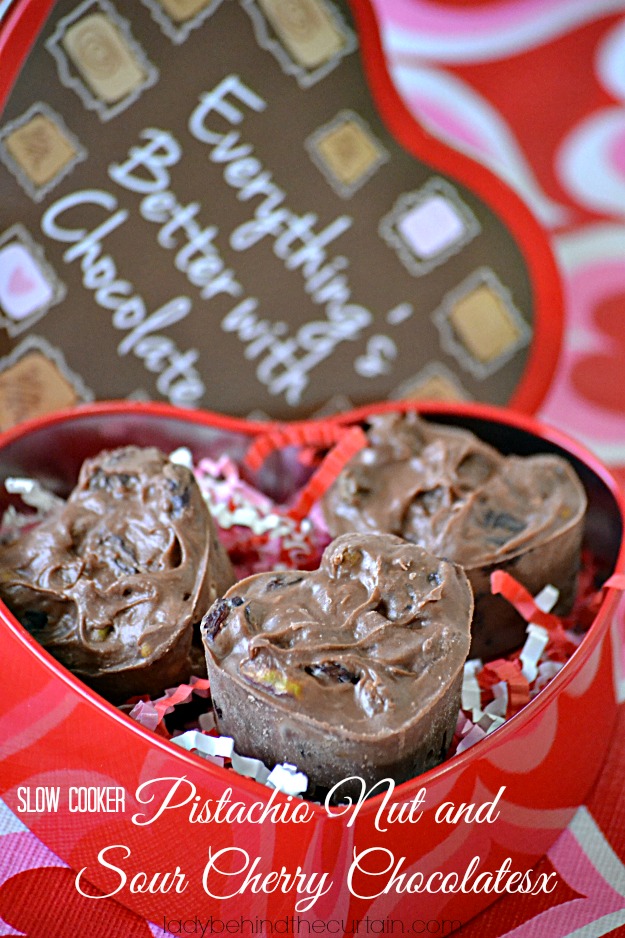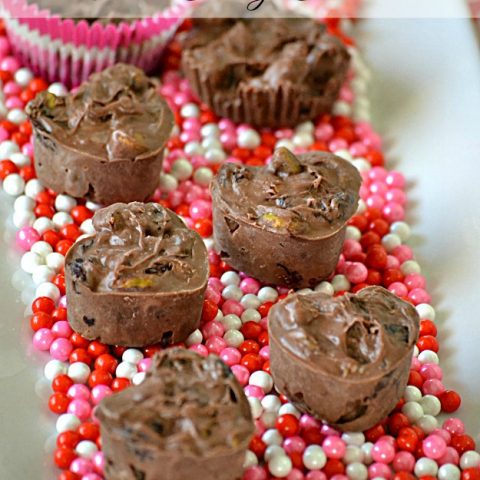 Slow Cooker Pistachio Nut and Sour Cherry Chocolates
Yield:
Makes 28 pieces of candy
Total Time:
3 hours
5 minutes
Ingredients
1 pound of dry roasted hulled pistachio nuts
2 ounce German's sweet chocolate
1 cup semisweet chocolate chips
1 pound white chocolate bark
1 cup sour dried cherries
Instructions
Put the pistachio nuts in the bottom of a small 2 quart slow cooker.
Layer the chocolate over the nuts.
German's chocolate, semi sweet and white chocolate bark.
Put on lid and turn on low.
Cook 3 hours.
DO NOT STIR!
After 3 hours, add the cherries and stir with a wooden spoon until smooth.
Drop into the heart shaped candy molds.
TIP: Press down with the back of a small spoon to make sure all the air pockets are gone and smooth top.

OR
Drop about 2 tablespoons of chocolate into cupcake liners that have been placed in a cupcake tin.
Allow candy to cool completely.