Sopaipilla Cheesecake Squares
Sopaipilla Cheesecake Squares | With a delicious creamy center and a crunchy cinnamon top.  At first you will think yum…this tastes just like a churro and then comes the cheesecake!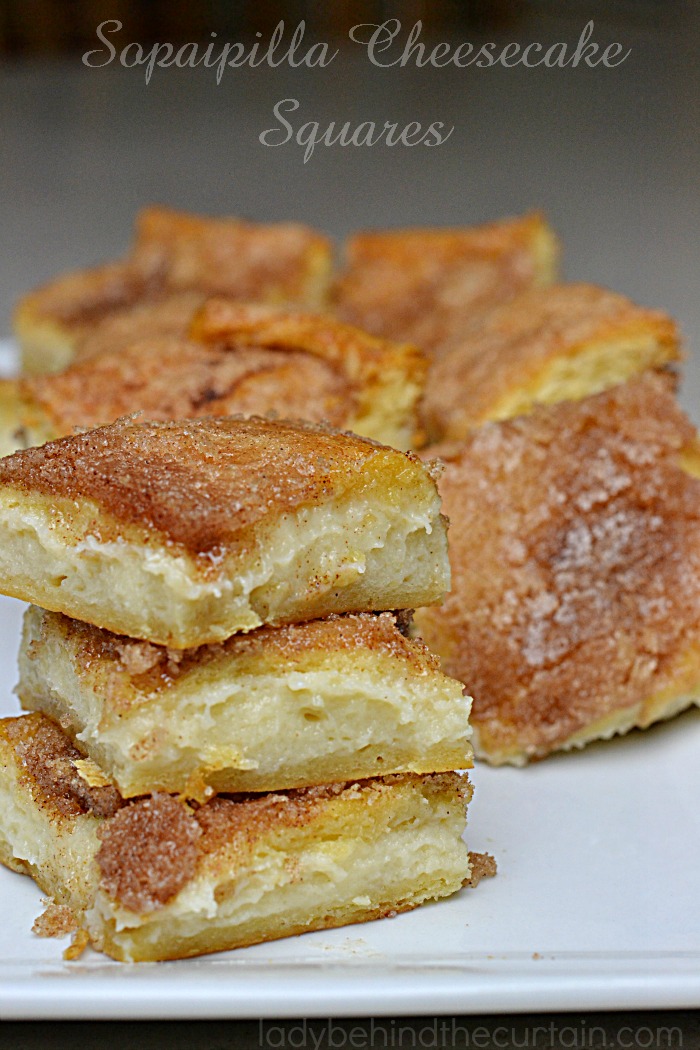 The most popular dessert you will ever make and the easiest!  What more can you ask for then that?  Serve this Mexican Cheesecake at your next Fiesta!
What I love the most about this recipe is you don't have to make a crust.  Are you ready for it?  You use store bought crescent rolls!  I KNOW!  Awesome huh?  So first, spread a can of crescent rolls on the bottom and a pan.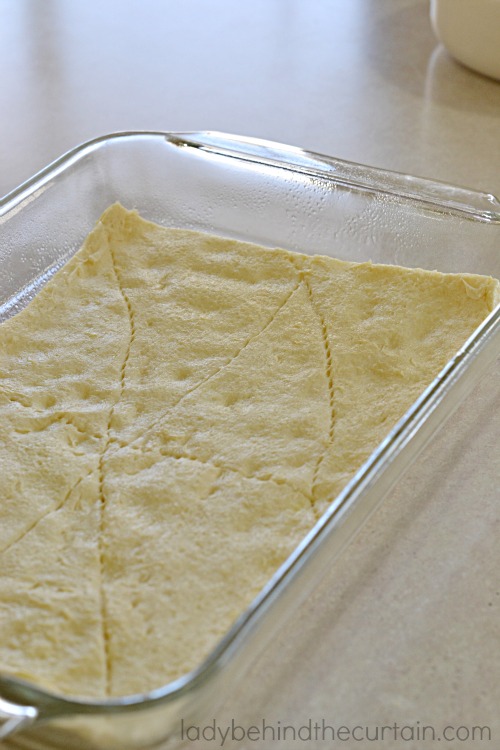 Add the cheesecake filling.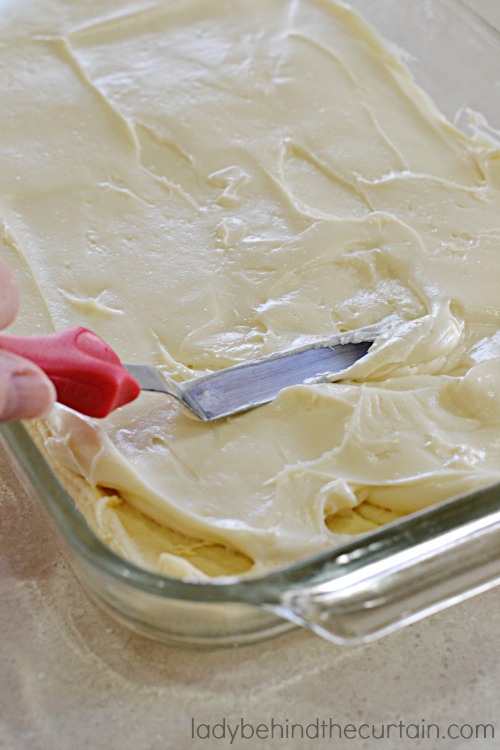 Another can of crescent rolls.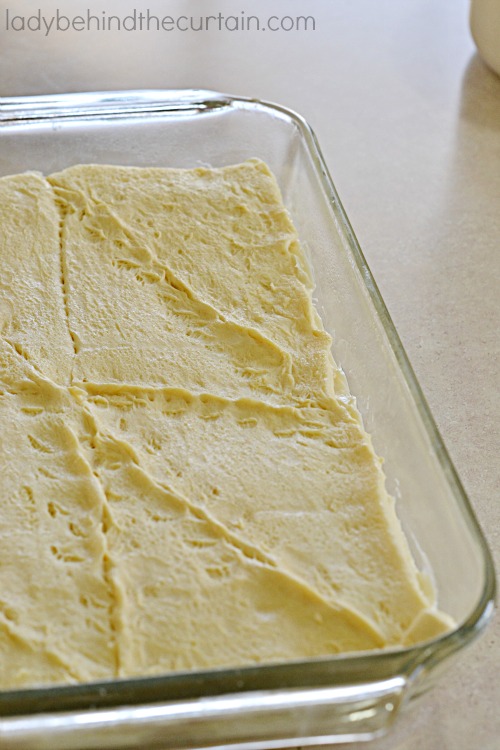 And then the magic begins….CRUNCHY SINFUL TOPPING!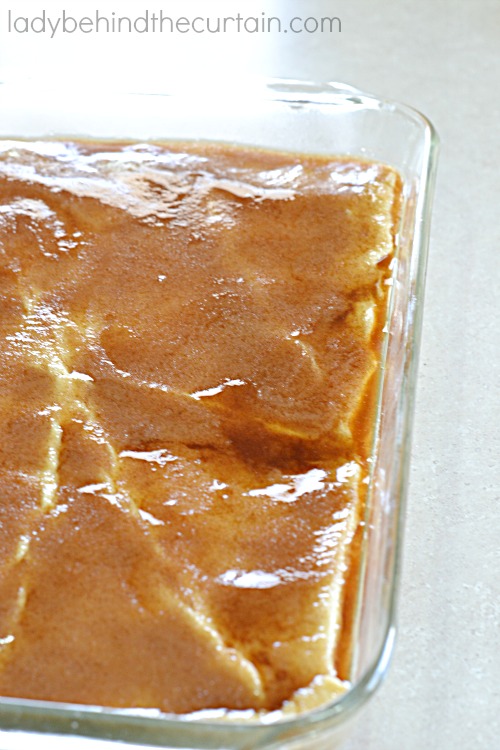 Just look at that crispy topping filled with butter, sugar and cinnamon!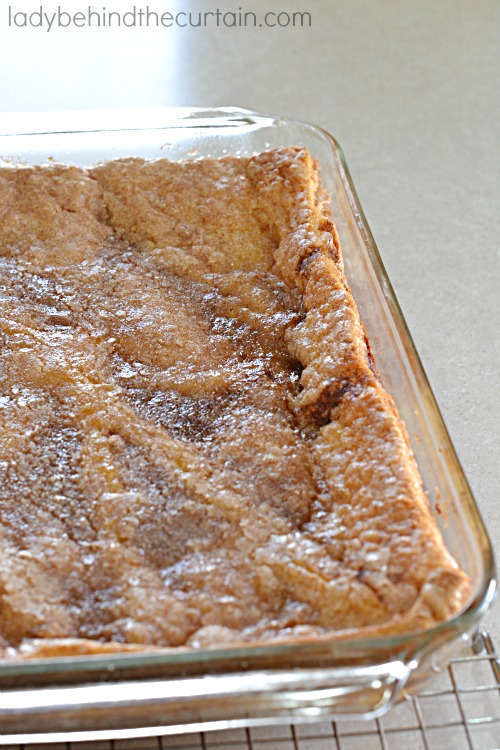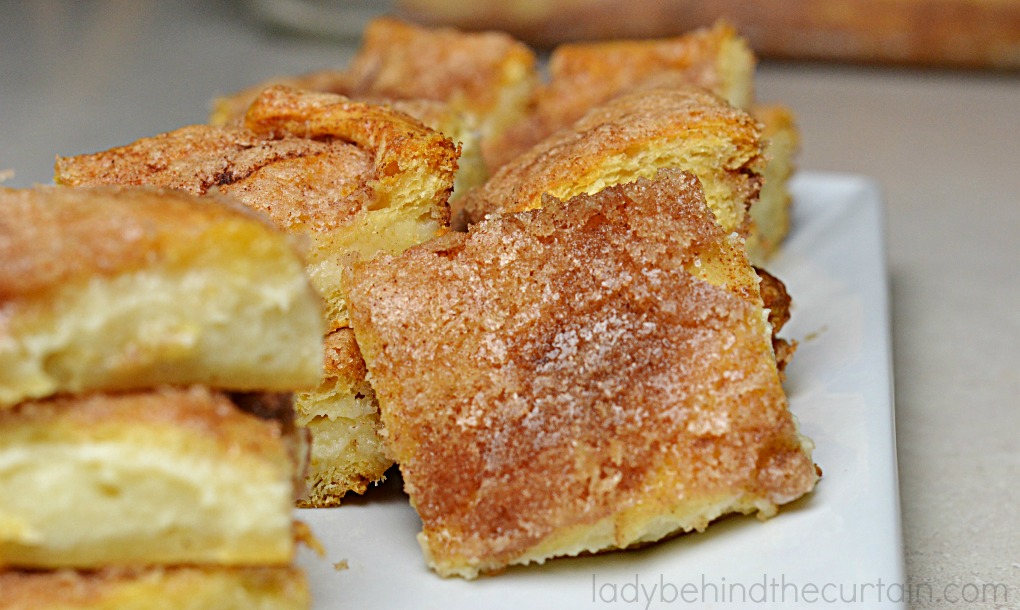 MORE CHEESECAKE BAR RECIPES

BLUEBERRY CHEESECAKE BARS  2. ORANGE CREAMSICLE CHEESECAKE BARS 3. PEANUT BUTTER CHEESECAKE BROWNIES