Have fun and set up a Splash Smoothie Bar at your next pool party for all your family and friends.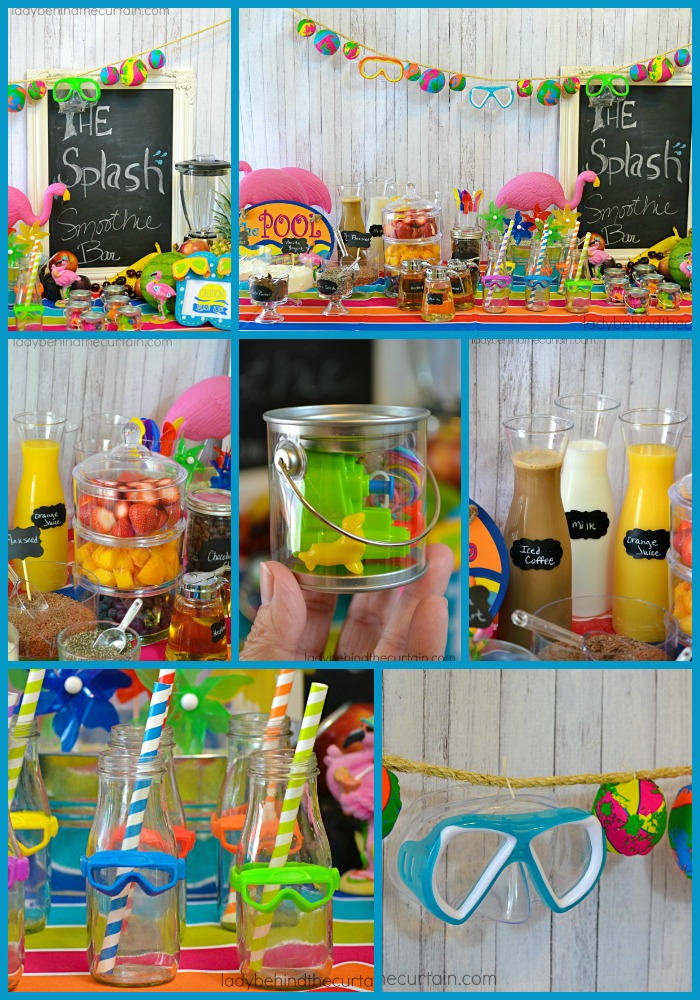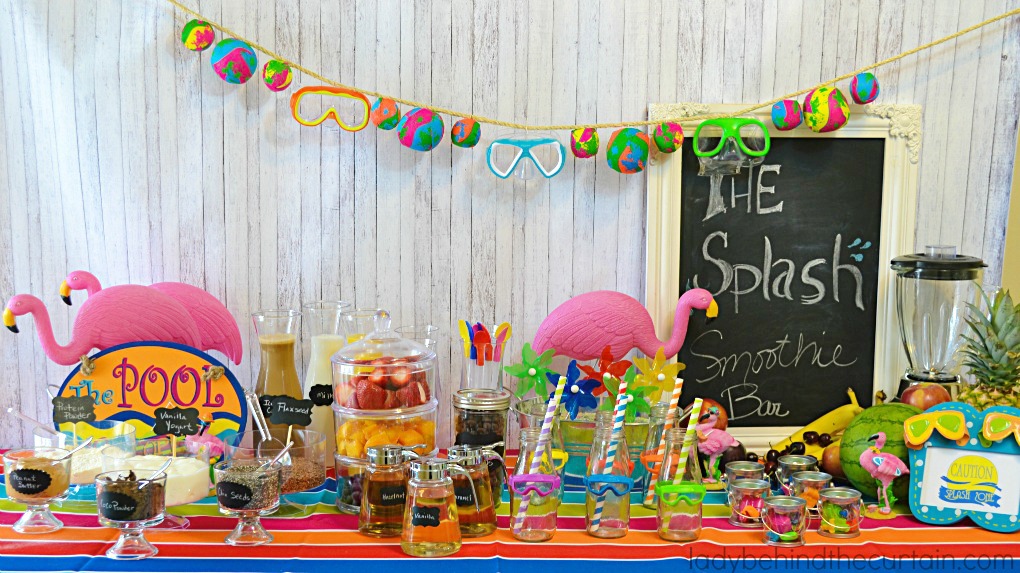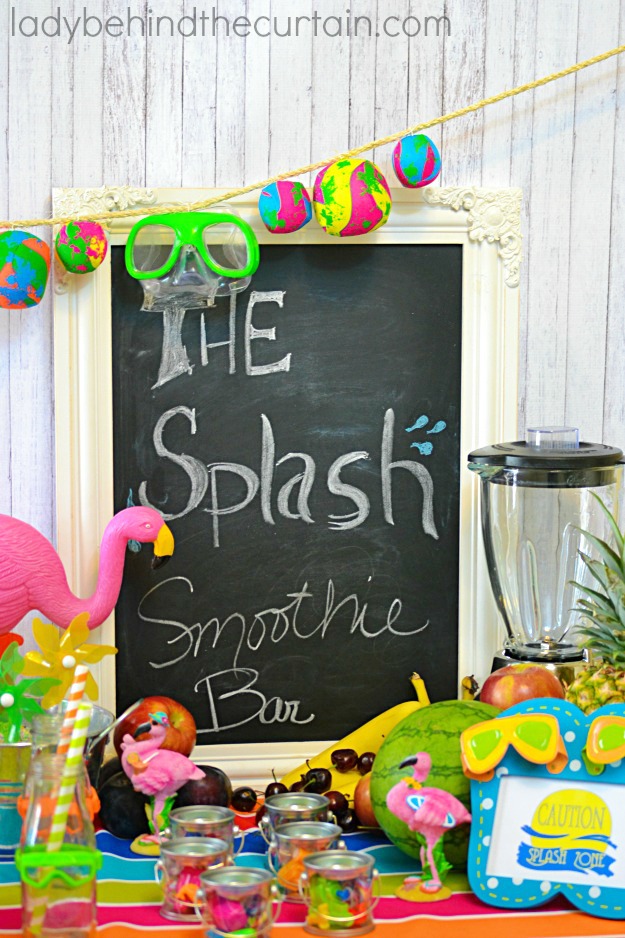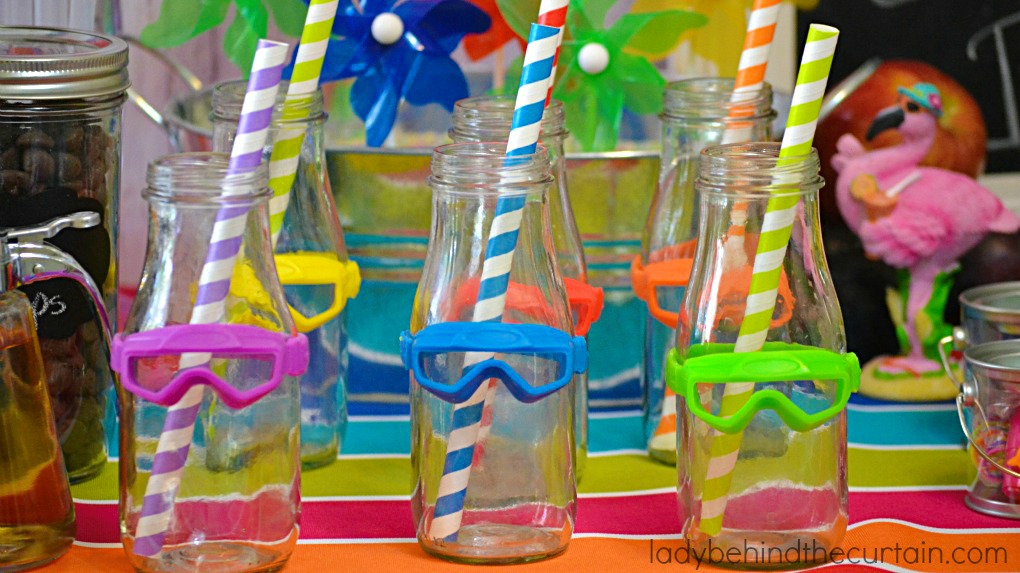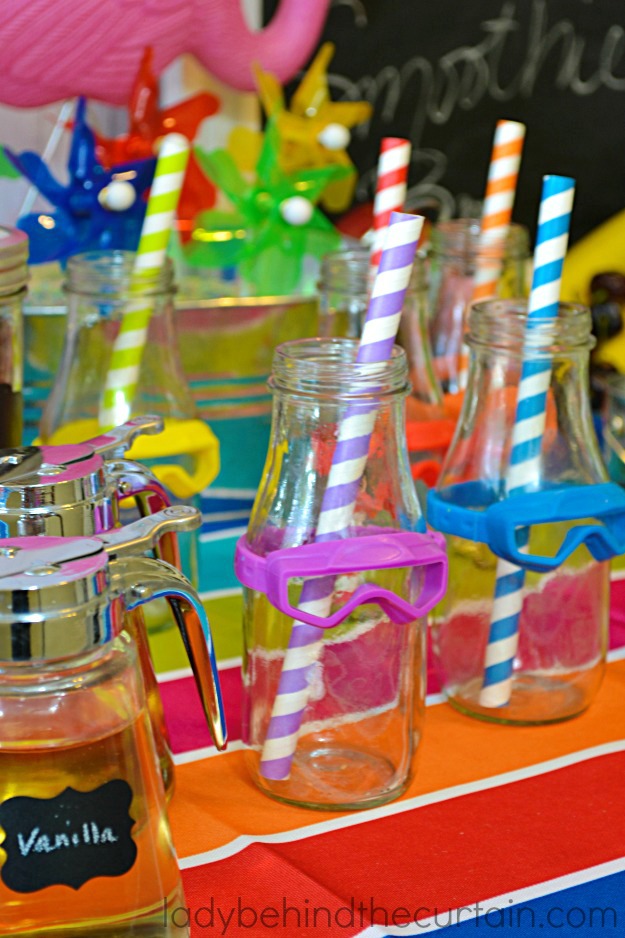 I really wanted to put together a fun smoothie bar for my friends. I had decided on the ingredients I wanted to have, what containers to use, but I wasn't sure how I would keep it organized and easy for my guests to make a smoothie.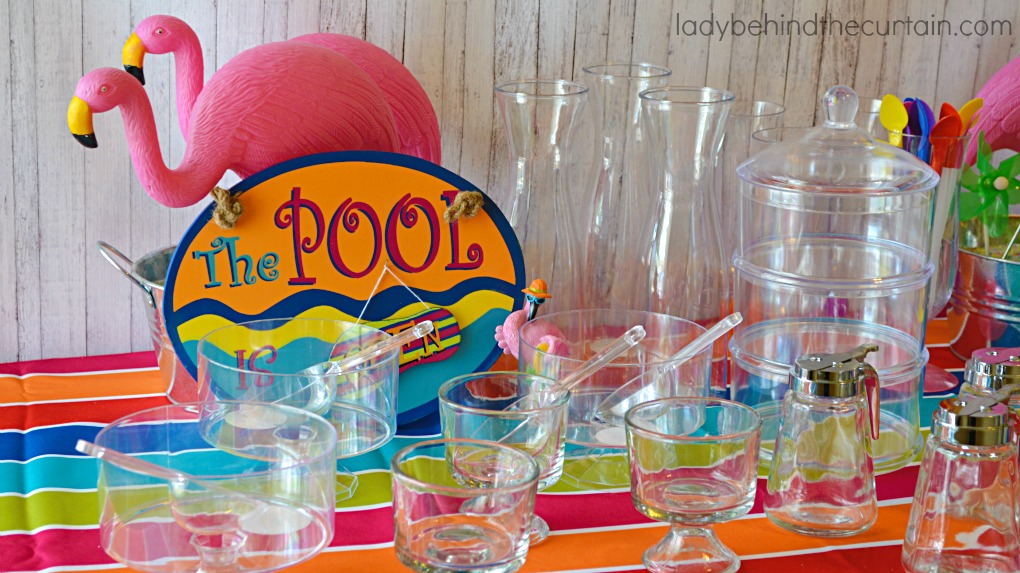 I'm so happy I found Chalkboard Labels from Bright Star Kids. I was able to label all my ingredients which allowed my guests to freely pick what they wanted in their smoothies without having to track me down and ask what something was.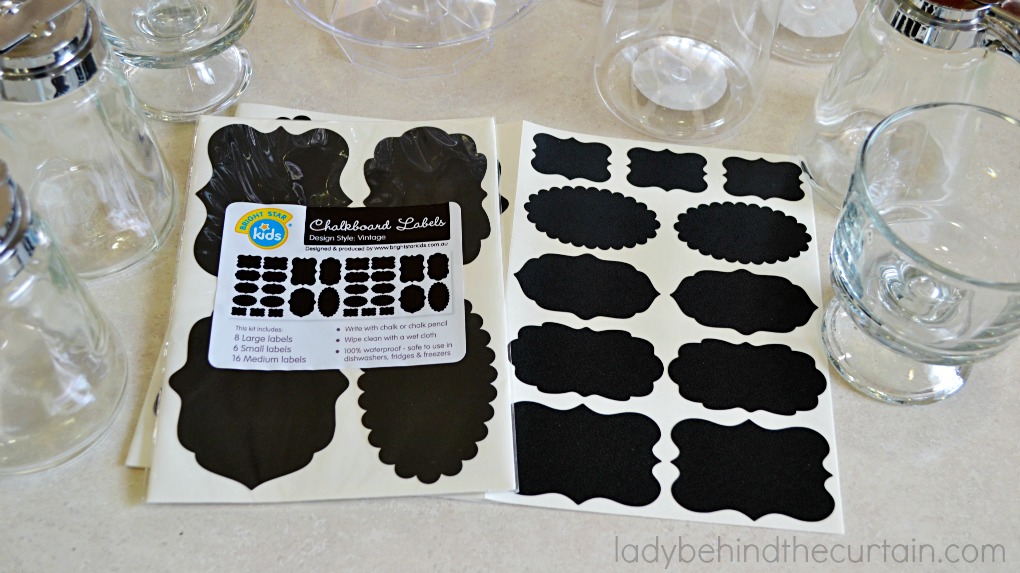 As I was shopping around the Bright Star Kids website I found some stickers for my party favor. I was so excited to learn that I could have them customized with not only the wording but a character and the color too! If you like to keep things organized like I do than you really need to visit the Bright Star Kids website. It is filled with all kinds of awesome products to help you keep your life organized.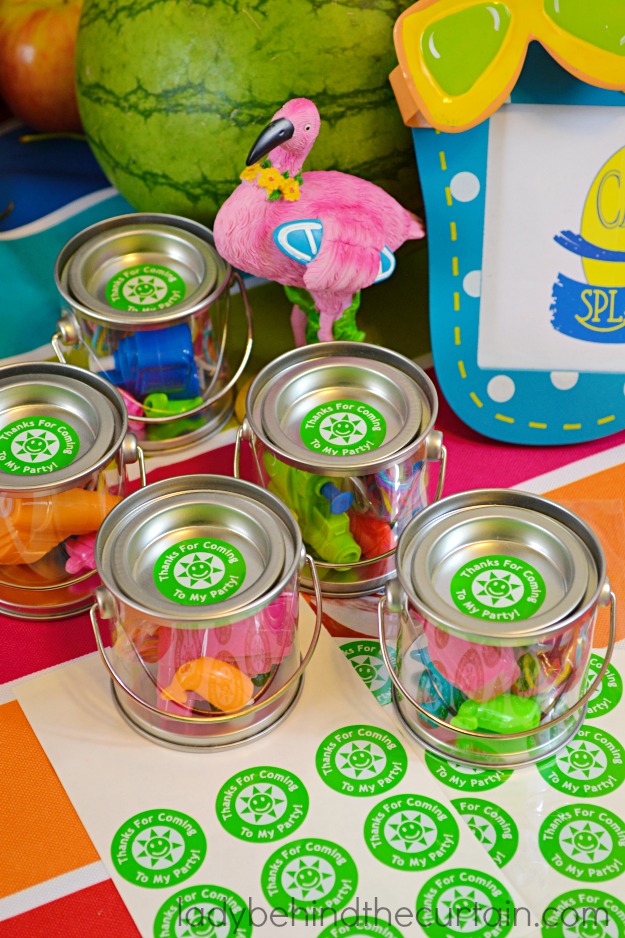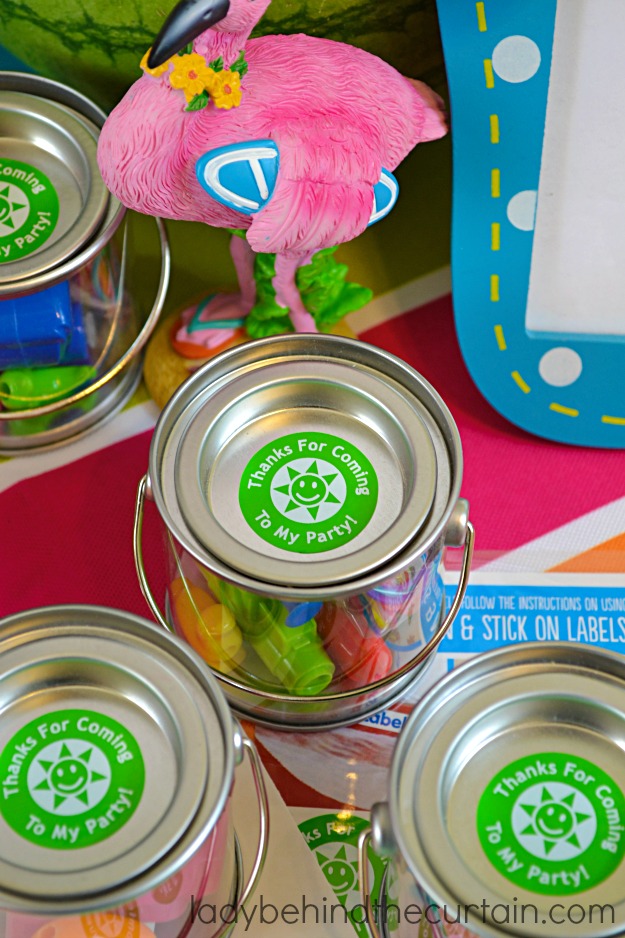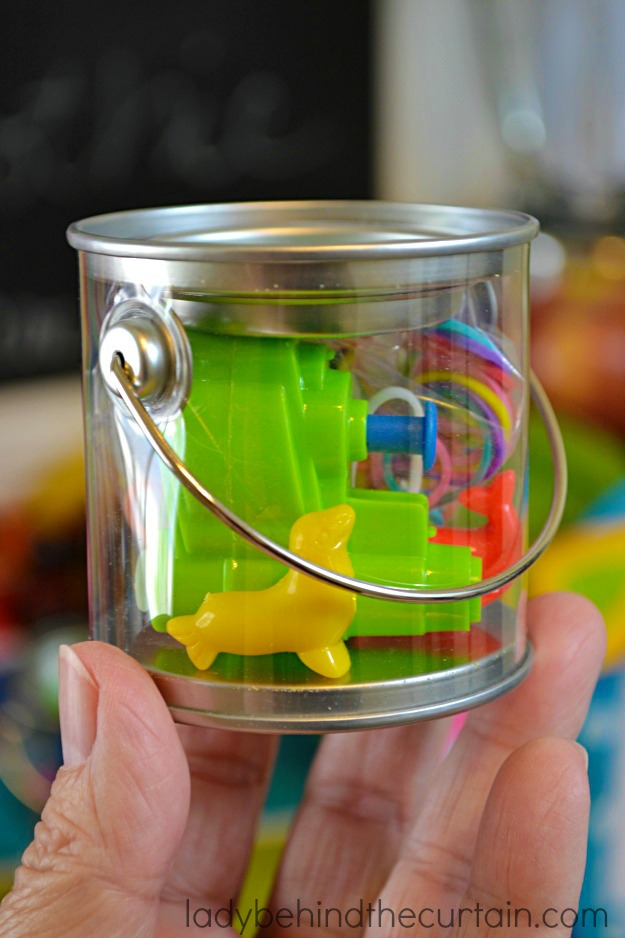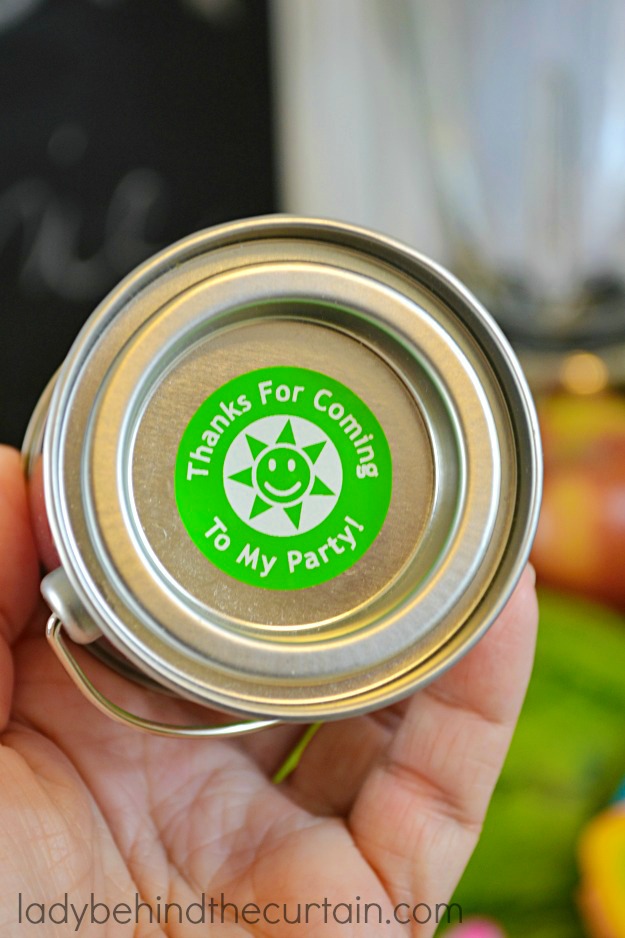 Putting together a smoothie bar is so easy. All you do is choose your favorite things for a smoothie, gather fun pool themed items like the goggles and water bomb balls I found for only a $1 each. Using a long needle and string I was able to tie them to a rope and create a fun pool theme garland.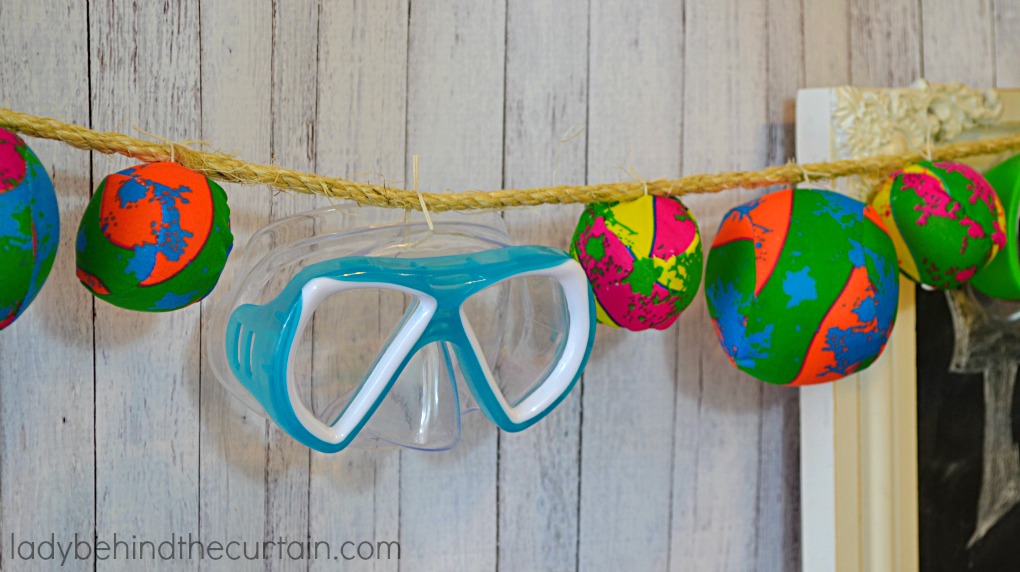 Here is also my Pool Noodle Garland.
Don't worry if you don't want to spend money on pool items. Fruit is also a great way to dress up a table.
You can have someone stationed at the smoothie bar to make smoothies for your guests. I chose for mine to be a self serve bar. Yep, that's right every man for himself.
Here are some suggestions for a successful smoothie bar:
Your favorite fruit: Peaches, blueberries, strawberries, bananas, apples, pineapple, mango and cherries.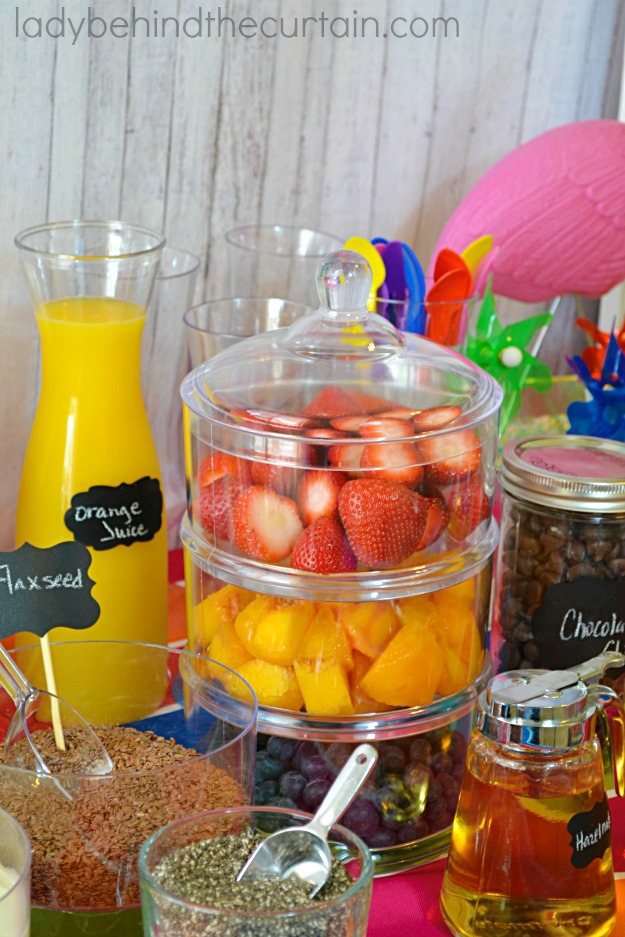 Protein powder, chia seeds, flaxseeds, cocoa powder, yogurt, peanut butter, chocolate chips, various flavored syrups.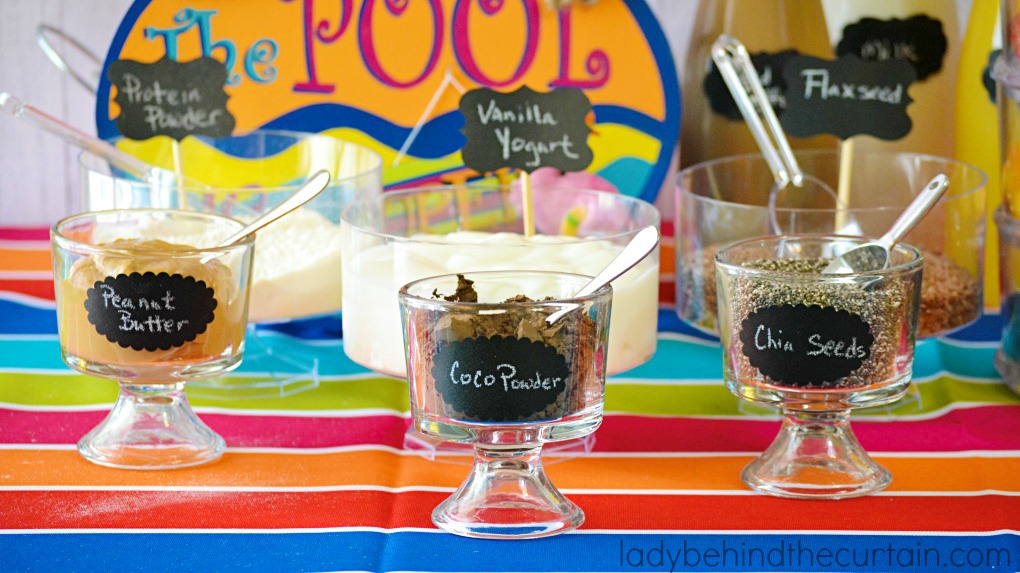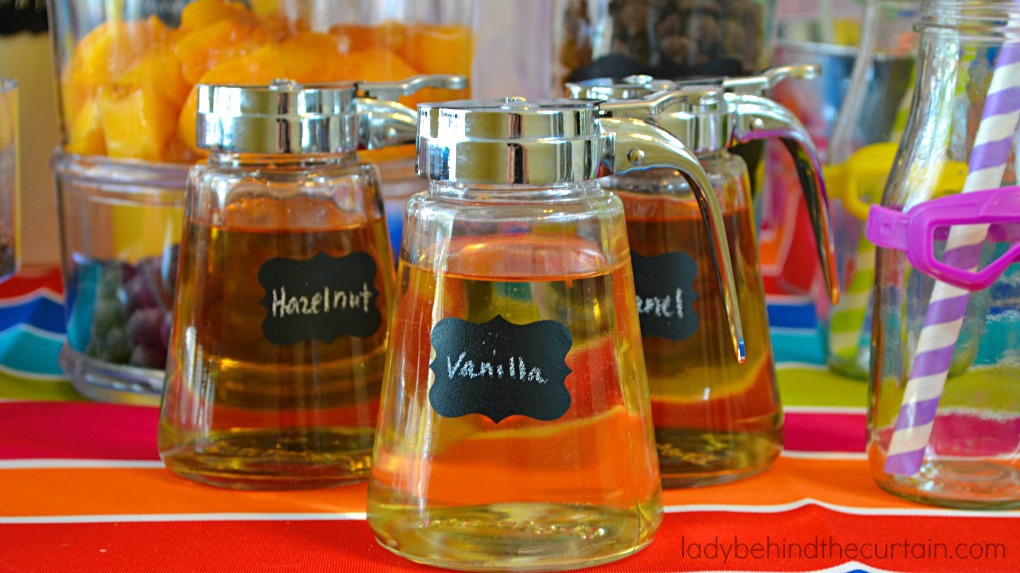 Milk, Orange Juice, iced coffee, tea and other juices.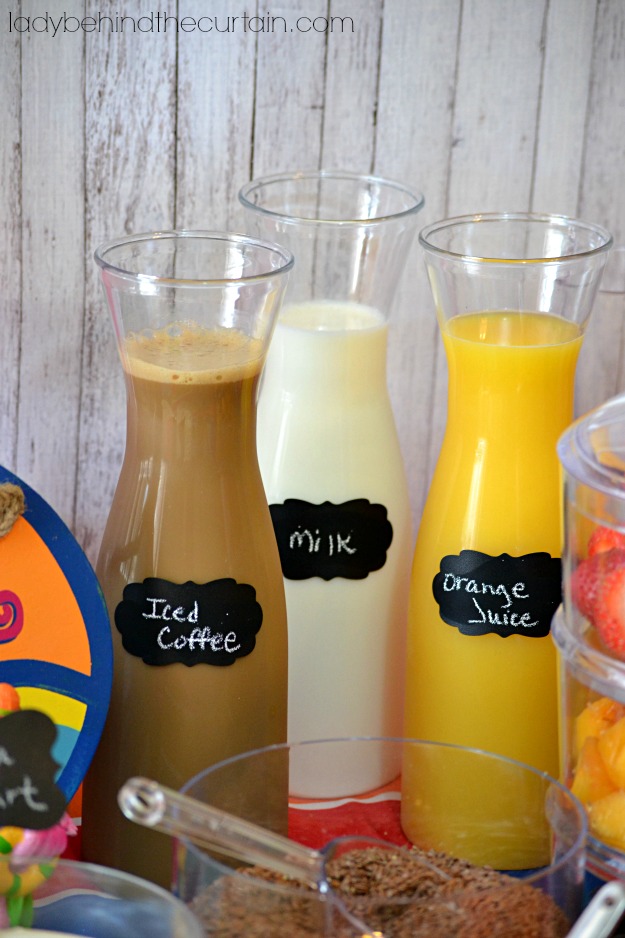 Have fun get creative! I bet you never thought of iced coffee or tea would have a place at a smoothie bar. Why not? With all the foo-foo drinks out there I think adding fun stuff like chocolate and strawberries to your coffee would be delicious.
SMOOTHIE RECIPES FOR YOUR SPLASH SMOOTHIE BAR
* CHOCOLATE CHERRY VANILLA SMOOTHIE
* PEANUT BUTTER BANANA CHOCOLATE SMOOTHIE
* PEANUT BUTTER APPLE SMOOTHIE
This is a sponsored conversation written by me on behalf of Bright Star Kids. The opinions and text are all mine.