Summer Backyard Barbecue Recipes
Lady Behind the Curtain
Posted on
by
Sheryl
Summer Backyard Barbecue Recipes | Summertime….when the grills come out of storage, the lounge chairs are perfectly placed and everyone is ready to celebrate the change of weather. This round up was created to give you delicious recipe choices for your gathering and to help you with the planning.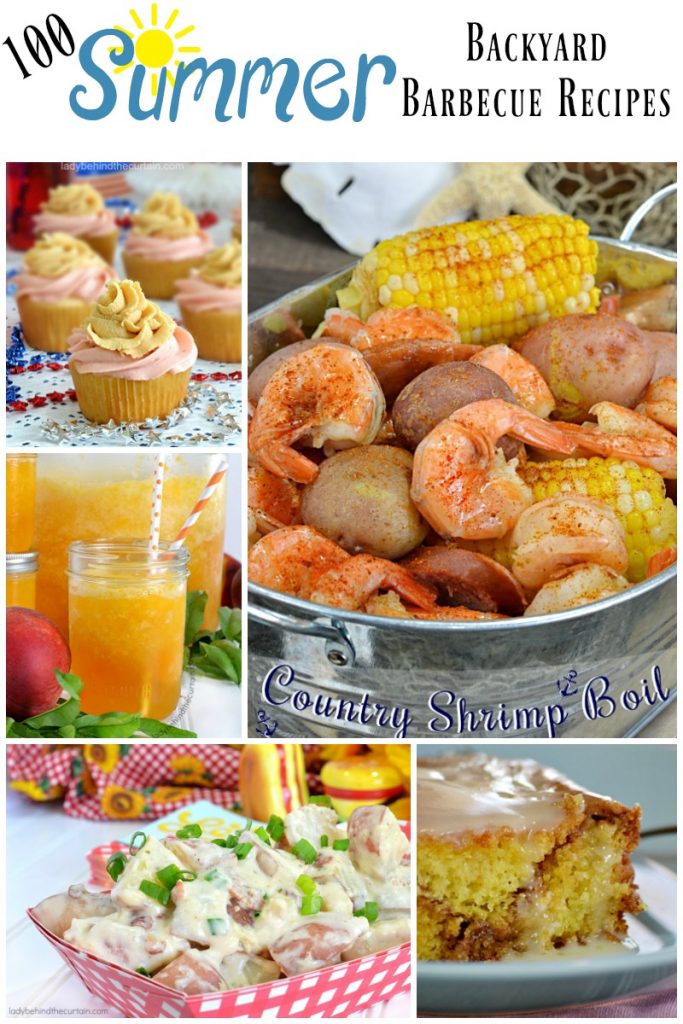 PLANNING A STRESS FREE PARTY
30% homemade 70% store bought or semi homemade – When planning a menu only add a few things that'll need preparation. The rest can be store bought. It's all about presentation. For example: CHEESE BOARDS are all the rage right now. Grab your favorite cheese and meats from the deli, add olives, nuts and dried fruit. Cheese boards make an impressive first impression with little effort and is the perfect appetizer
PREP! This really should be the number one item on this list. I can't stress enough how important prep is to your stress free party. When I plan a party menu the first thing I do is make a list staring with the days leading up to the party. Then I go through the menu mapping out what can be done in advance. EXAMPLE: Cupcakes. I can make the batter as early as a week before my party, bake the cupcakes and freeze them. Freezing is better then the refrigerator. The refrigerator will dry out the cupcakes but the freezer will lock in the moisture. I can also make the frosting early too. It will stay fresh in the refrigerator. When ready to put the cupcakes together, place the cupcakes on the counter to defrost. Bring the frosting to room temperature and beat on high 3 minutes to add air back into the frosting. Other ideas of prep is chop anything that will need chopping and make all your sauces.
ENJOY YOUR DAY! One of the hardest things for me to do is relax and enjoy the party. These rules are for me as much as they are for you. I always want to put on an extravagant party but then that means that I'm slaving away in the kitchen while everyone is having fun! I've learned that sometimes it's all about the presentation more then me slaving to make everything perfect. So….I try to make eating stations. Like….a dessert table, main coarse buffet and drink station. Most people haven't been to a party with different stations. This is a simple way to make your party stand out from all the rest and can be done in advance.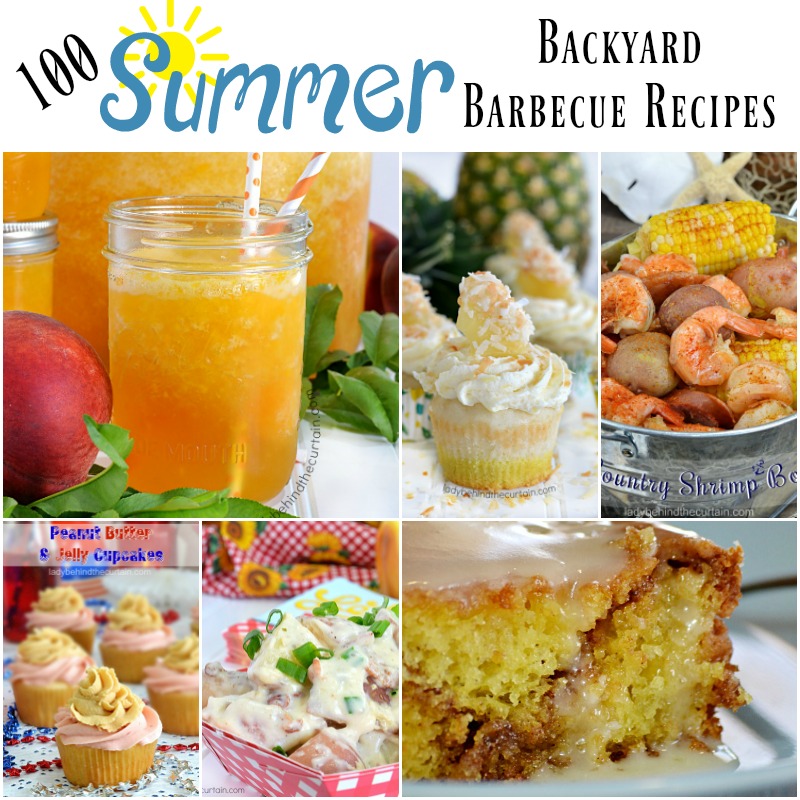 Summer Backyard Barbecue Recipes
Summer Backyard Barbecue Recipes