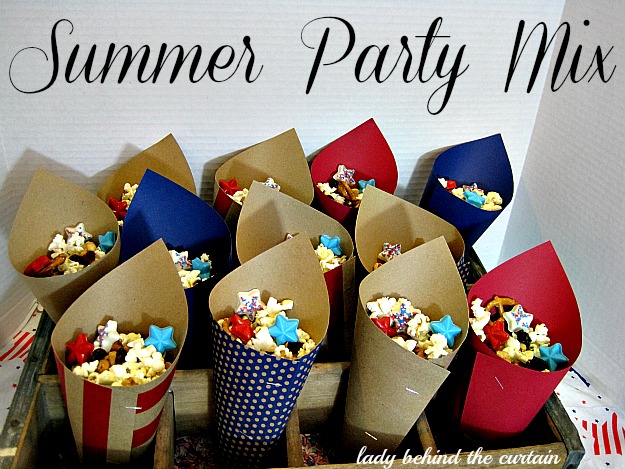 This party mix keeps your hands clean while still enjoying the fun mixture!
Summer Party Mix
Ingredients
popcorn
pretzels
roasted peanuts
cranberries
candy melts in the shape of stars or Red, White and Blue M&M's
Directions
I didn't measure anything just dumped it all together.  I loved the salty flavors of the popcorn, pretzels and peanuts mixed with the sweetness of the candy and the cranberries.  TIP:  For more sweetness you could  use yogurt covered dried fruit in place of the cranberries.  This is a LBC original!