Summertime Old Fashioned Brown Cow Slush
Summertime Old Fashioned Brown Cow Slush | FOUR ingredients…ONE delicious Summer Drink!  The perfect refreshing drink with two of your favorite ingredients…root beer and chocolate! This delicious slush has no ice added to the recipe!  Instead, this Summertime Old Fashioned Brown Cow Slush is placed in the freezer and stirred every half hour to create a delicious creamy slush!  Great results for such a simple process!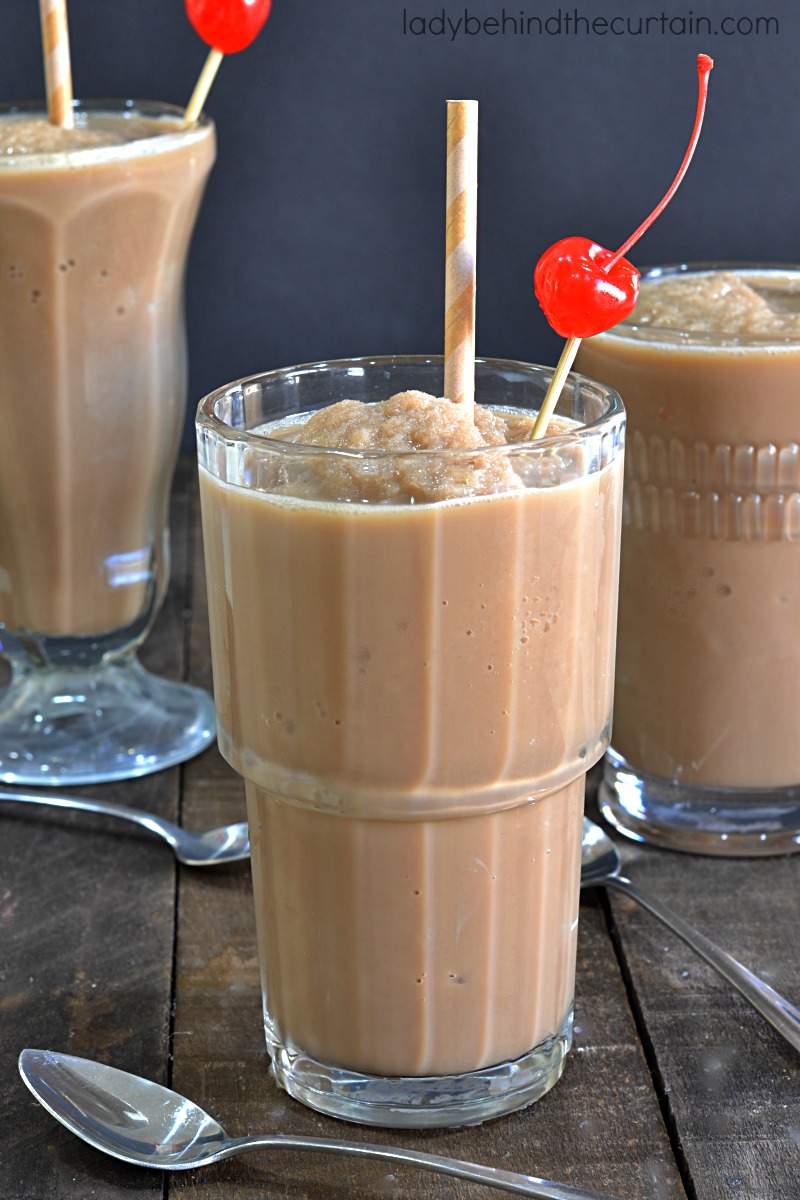 This Summertime Old Fashioned Brown Cow Slush has all the ingredients of a traditional brown cow but instead of a float it's a slush!  Made with fat free half and half and a small amount of sugar you can replace the regular root beer with diet and have a low calorie treat!  Take it even further and use sugar substitute!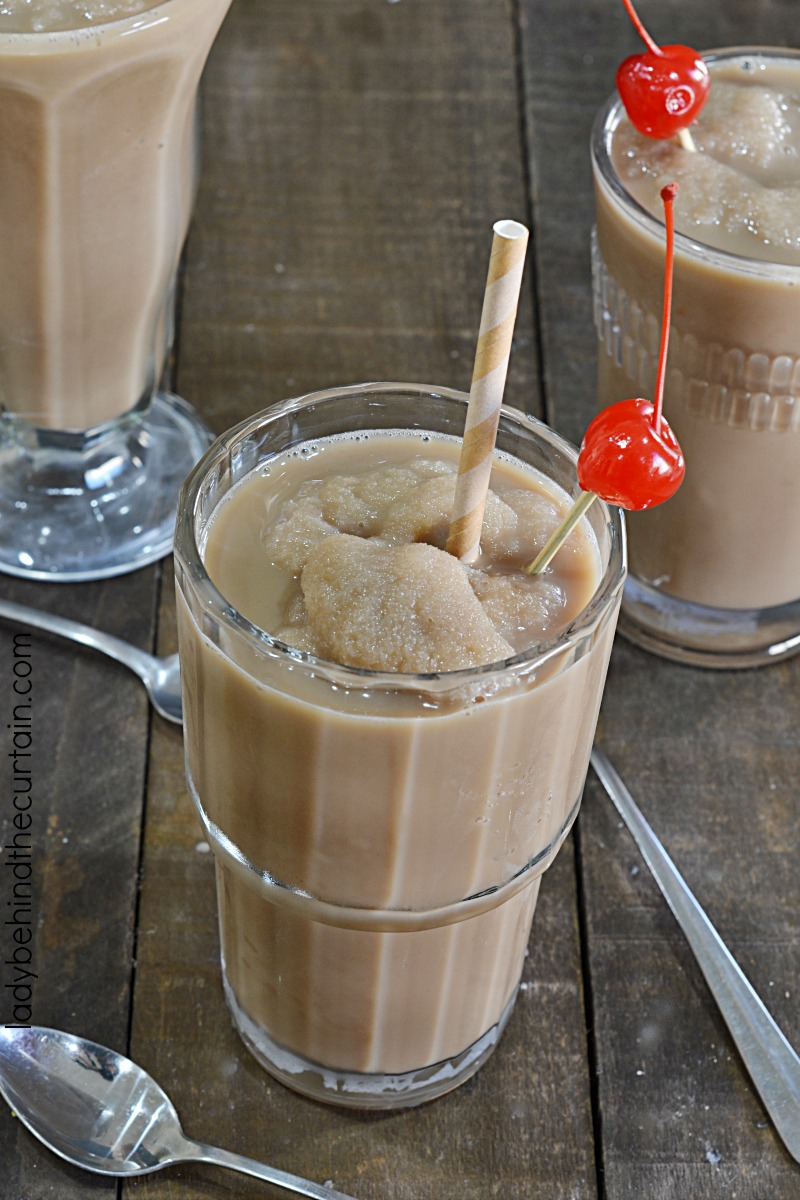 This refreshing drink goes great with a burger!  Invite your friends over for fun and a delicious barbecue!  Look below for some of my favorite backyard barbecue recipes.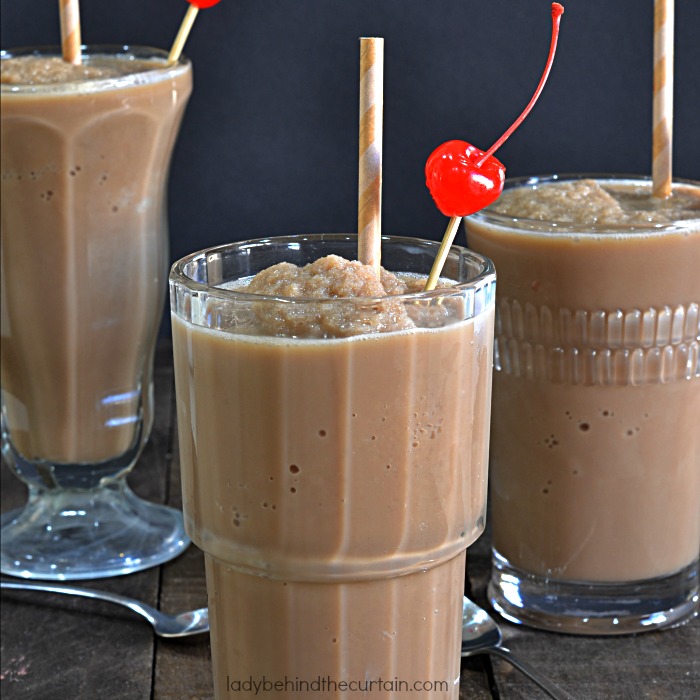 Creamy Ranch Potatoes | Combining two summer favorites!  Ranch dressing and potatoes!  The perfect barbecue side dish.  Call all your family and friends over for the BEST backyard barbecue they've ever had.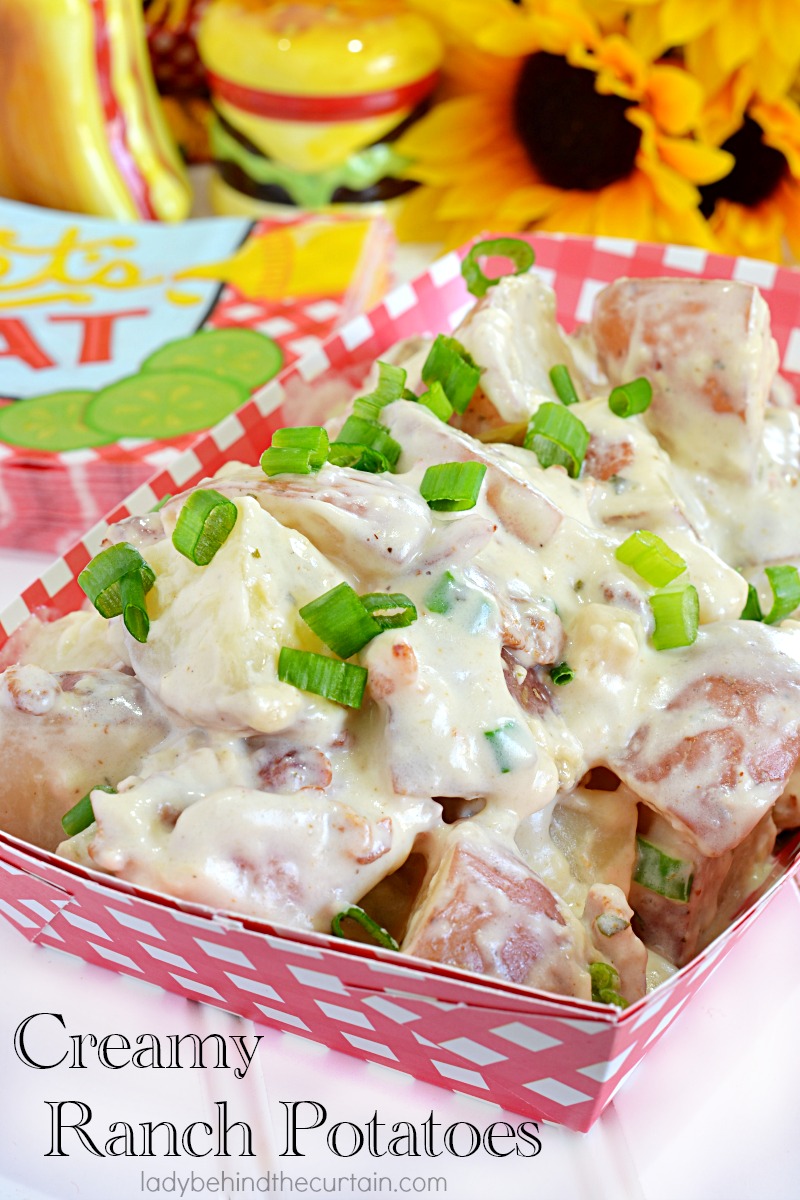 Loaded Chili Cheeseburgers |  Barbecue season is here!  Bring out the grill and spend some time with family and friends this weekend!  These Loaded Chili Cheeseburgers start with a delicious Cola Barbecue Sauce, bacon wrapped onion rings, chili and cheese!  I KNOW!  It makes your mouth water just reading the ingredients.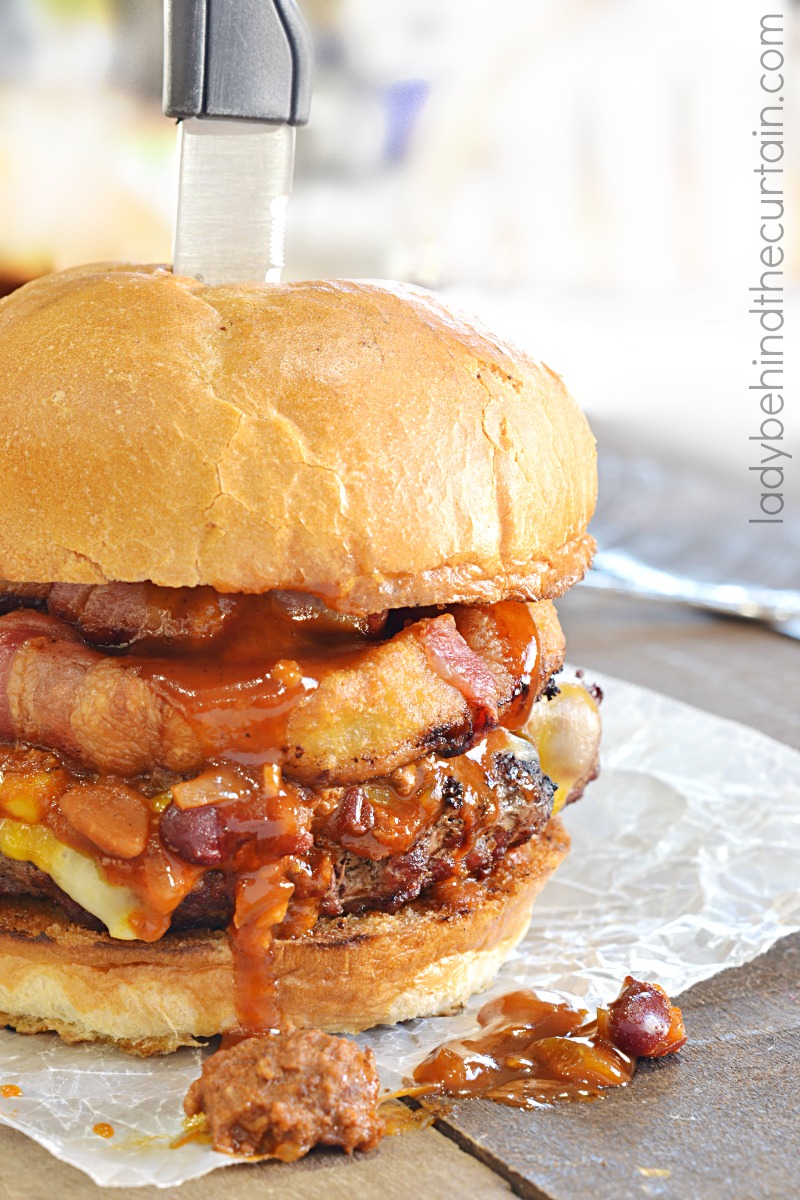 Classic Brownie Recipe |  When it comes to brownie recipes this one is the BEST!  What makes it rank above all others?  The rich chocolate flavor accompanied with a cakey outside and a fudgy middle not to mention how easy the recipe is to make.  Perfect for a last minute dessert.  This dessert can be served hot or cold.  Add a big scoop of vanilla ice cream and you have the best chocolatey satisfying dessert!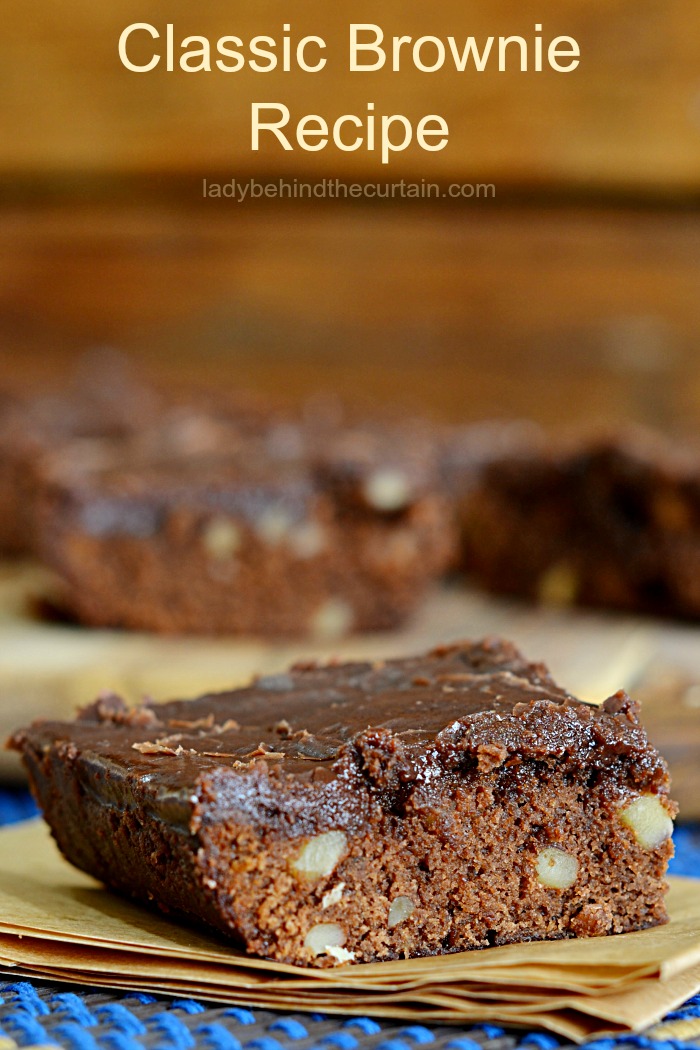 Summertime Old Fashioned Brown Cow Slush
Ingredients
1 1/2 cups fat free half-and-half
1/2 cup granulated sugar
3 (12 ounce) bottles of root beer
2 tablespoons chocolate syrup
Instructions
In a metal mixing bowl, mix together the half-and-half and sugar until the sugar is dissolved.  Stir in root beer and chocolate.  Place in the freezer.  Every 30 minutes give the slush a stir until the slush reaches the desired thickness and is slushy (about 2 hours).
TIP:  If you have a ice cream maker with a bowl that is kept in the freezer use it instead of a regular metal bowl.
Nutrition Information
Amount Per Serving
Calories

0
Total Fat

0g
Saturated Fat

0g
Cholesterol

0mg
Sodium

0mg
Fiber

0g
Sugar

0g
Protein

0g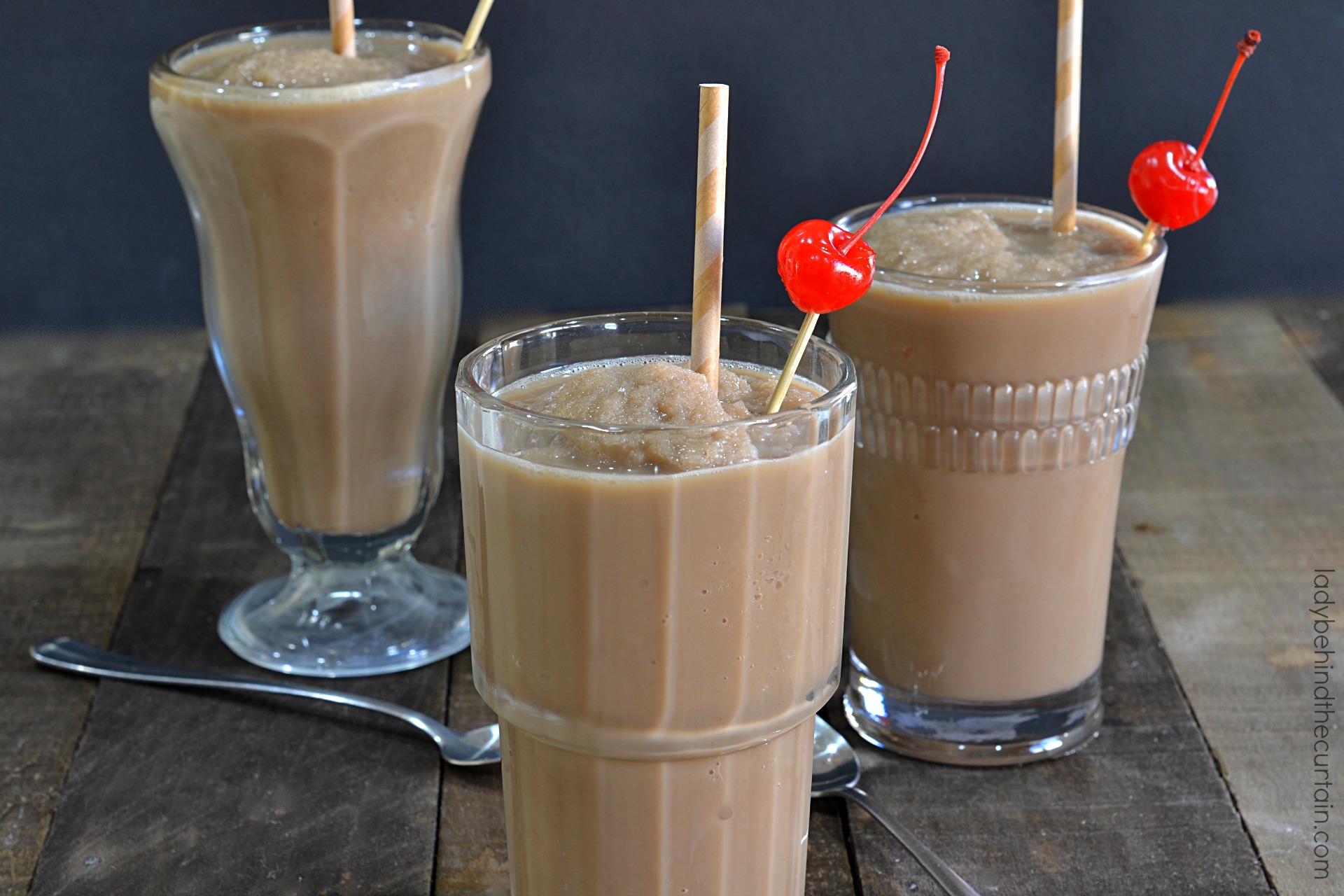 MORE SUMMERTIME DRINK RECIPES
SUMMERTIME HOMEMADE PINK LEMONADE RECIPE  2. PARTY PUNCH 3. HIBISCUS PLUM GINGER TEA
NEVER MISS A POST!
Sign up for my newsletter and receive my recipes in your inbox. Easy to see anytime and saved for safe keeping. Click Here and sign up today! —->>>>CURTAIN CALL NEWSLETTER