Surprise Wall Game (All Ages)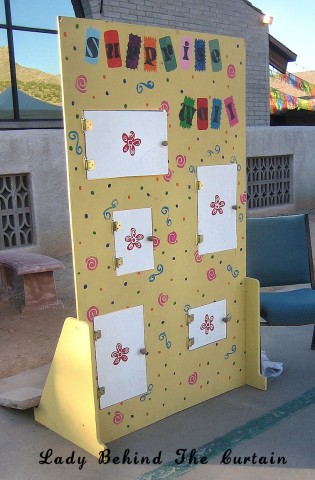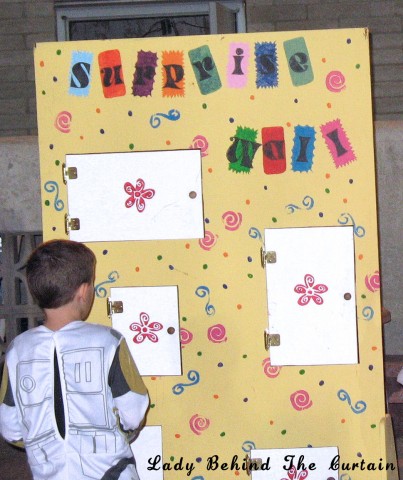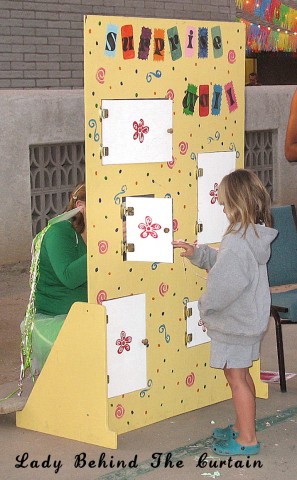 This is a fun game!  The kids will line up over and over again!  Using a piece of plywood cut out squares, attach with hinges and a knob.  Make the game smaller for little ones.
Here's how it works.  A volunteer stands behind the wall.  Every door has a hook on it.  Make cards with different amounts for each door.  Example:  1 ticket, 5 tickets, 10 tickets…
The volunteer places the cards on the hooks the catch is they are one short of filling all the doors.  The volunteer puts their face where there is NO card and if the kid chooses that door the volunteer yells SURPRISE the kid gets sprayed with silly string!  This is probably the only time the kids don't want to get tickets!  The volunteer changes what door they stand in front of for every kid.  NOTE:  This game might even go along with a Monsters Inc theme.