Sweet Pickled Green Beans
Wondering what to do with your fresh green beans?  You've already steamed them, roasted them and put them in casseroles…..how about pickling them?  These Sweet Pickled Green Beans make the perfect addition to a platter of savory foods like cheeses, meats and olives.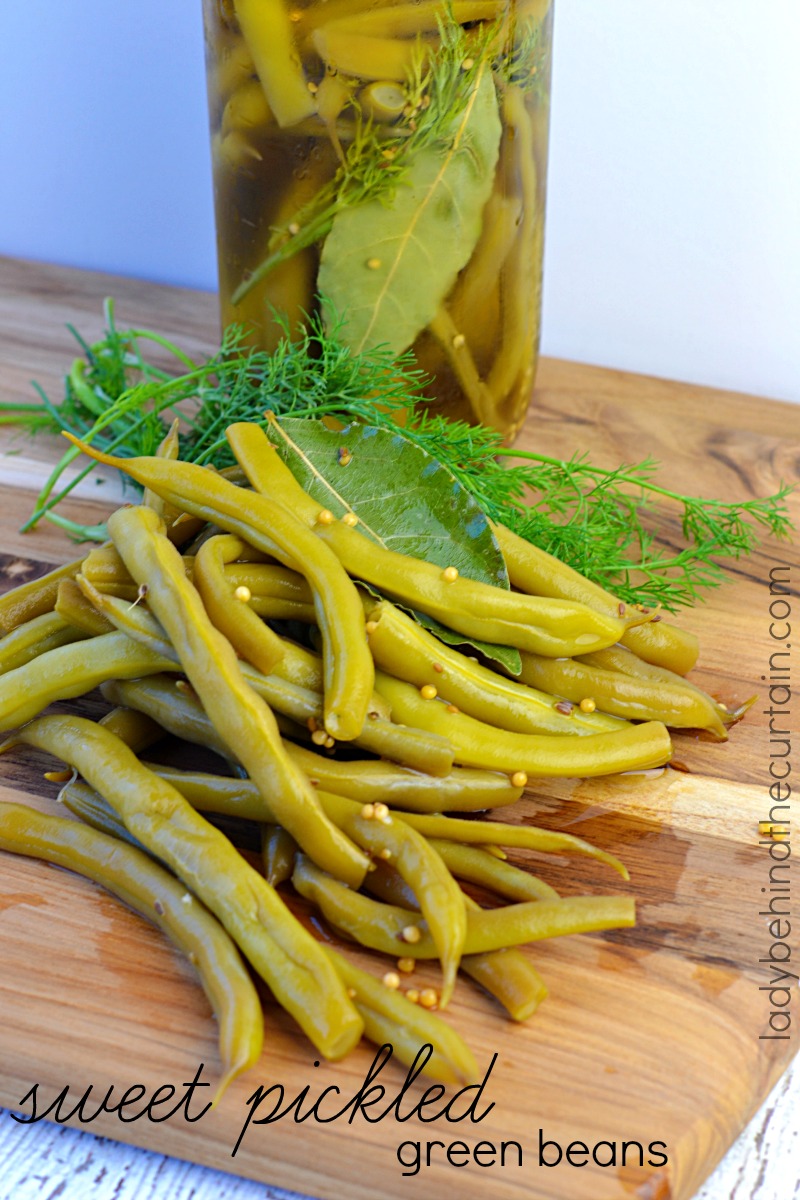 Perfect to take on a picnic and if you know someone that loves pickled veggies this would make a great little gift!  CHANGE IT UP!  Take these Sweet Pickled Green Beans, dip in Beer Batter and fry them!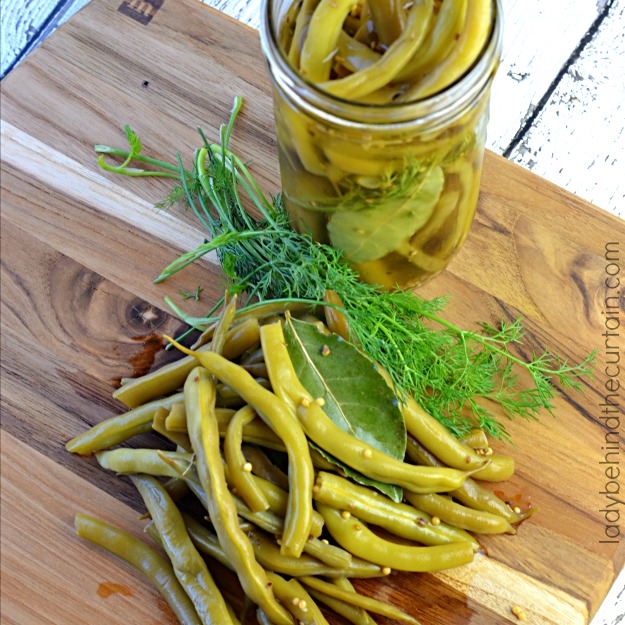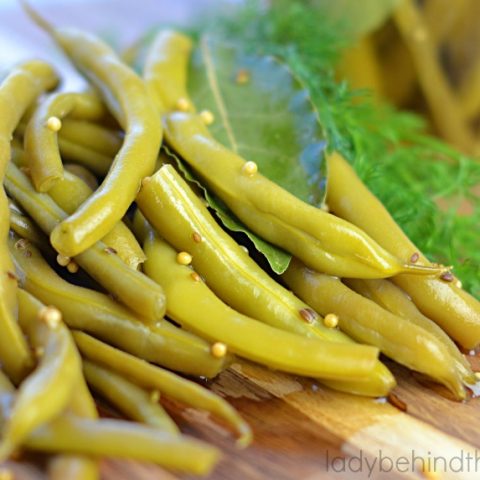 Sweet Pickled Green Beans
Ingredients
2 1/2 cups apple cider vinegar
2 1/2 cups water
5 cloves garlic, smashed
1 cup granulated sugar
1/4 cup pickling salt (does not contain iodine)
1 tablespoon black peppercorns
1 tablespoon dill seed
1 tablespoon mustard seed
1 1/2 teaspoons anise seed
12 sprigs fresh dill
6 pay leaves
2 pounds fresh blanched (3 minutes) green beans
6 (12 ounce) jars
Instructions
To a medium saucepan add the vinegar, water, garlic, sugar and salt.
Bring to a boil; remove from heat and let cool to room temperature.
In each jar add equal amounts of the peppercorns, 1/2 teaspoon dill seed, 1/2 teaspoon mustard seed, 1/4 teaspoon anise seed, 2 dill sprigs and 1 bay leaf.
Divide blanched green beans evenly among jars; add vinegar mixture to cover.
Seal jars; refrigerate for 48 hours or up to 1 month.
MORE PICNIC RECIPES
1. PICNIC SHRIMP  2. PICNIC PUNCH  3. PICNIC POTATO SALAD