Table Service Dinning at Disneyland

Table Service Dinning at Disneyland |  If you plan on visiting Disney for your summer vacation then there is something you should know about Dinning at Disneyland.  It has changed quite a bit even in the last six months!  I was disappointed to learn that most of my favorite restaurants needed reservations.  Oh, they did take walk ins if you wanted to wait an hour to be seated.  Who wants to do that with hungry kids?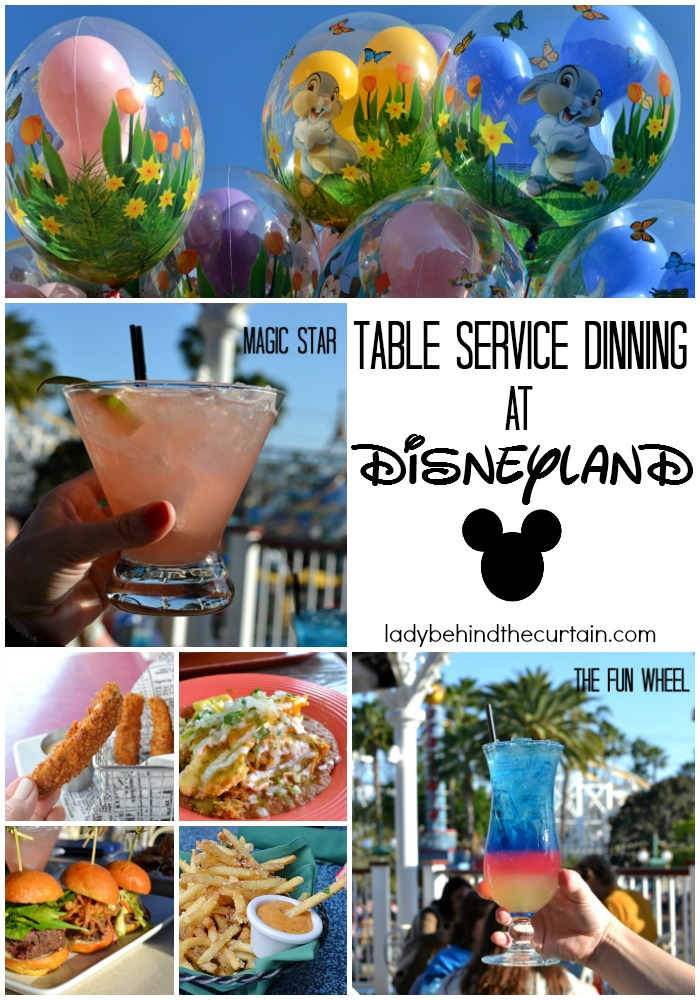 I did manage to make a couple of reservations while I was there.
We had lunch at Café Orléans.  I had the Famous Monté Cristo Sandwich and the Pomme Frites.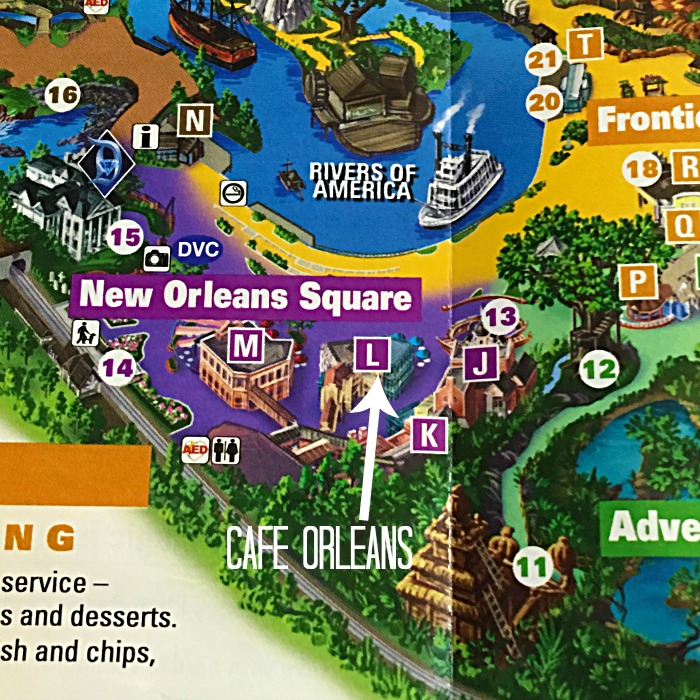 Monté Cristo Sandwich:  Everyone raves about this sandwich.  First it was $20 and for that price this sandwich better be pretty spectacular.  I thought it was greasy…sorry folks but it just didn't do it for me.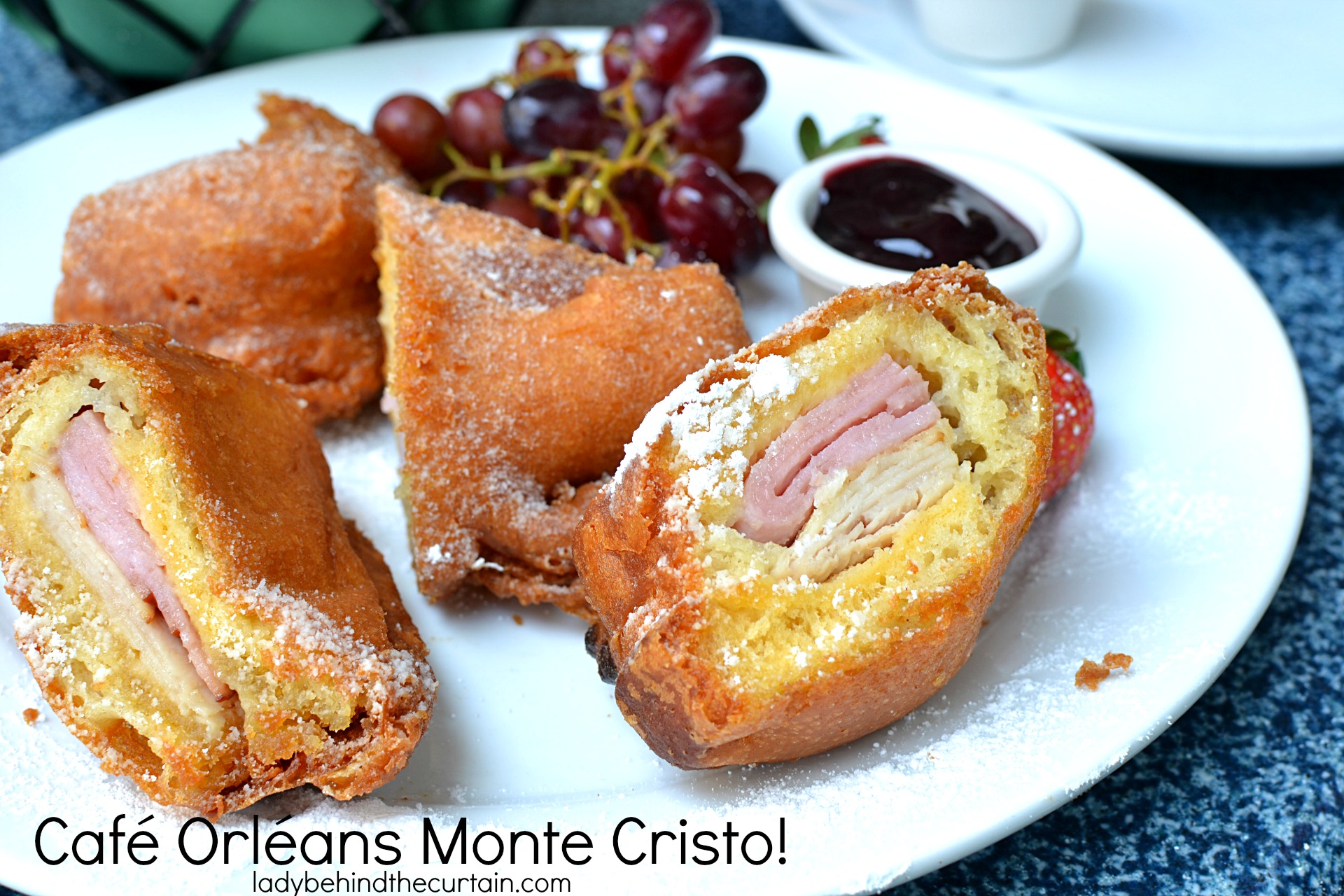 Pomme Frites:  The fries on the other hand were killer.  So good I decided that when I got home I would try to recreate them!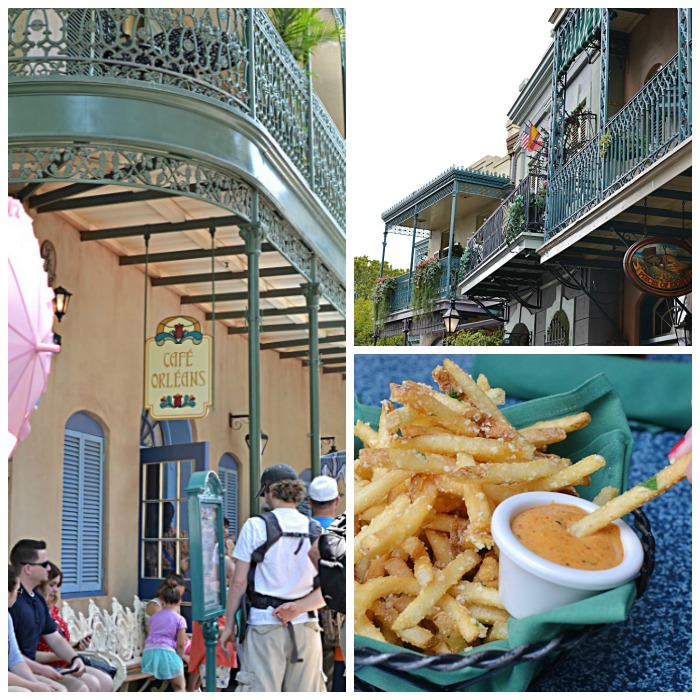 Here is my version of Pomme Frites.
We had a snack at Carnation Café.  I heard about the fried pickles and had to try them.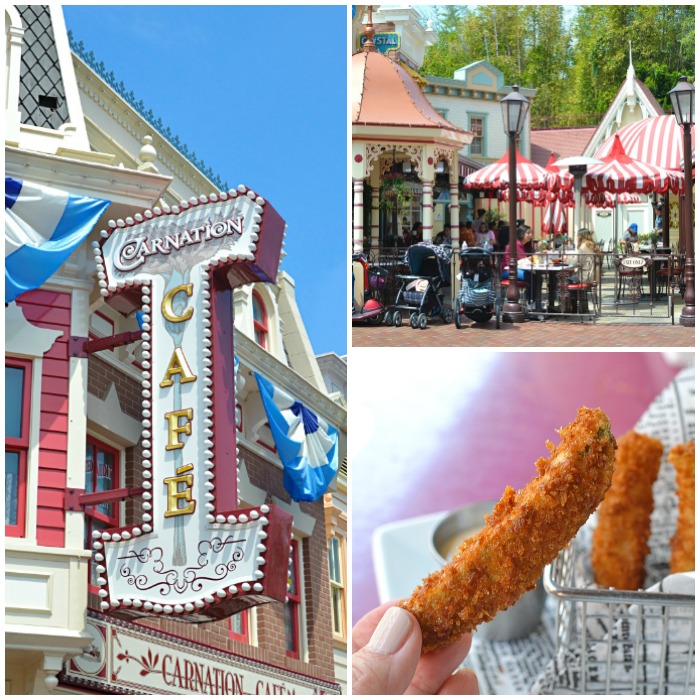 Fried Pickles:  These lightly battered pickles spears are fried to perfection.  I am happy to report that they lived up to their reputation.
Here's my version of Disneyland Fried Pickles.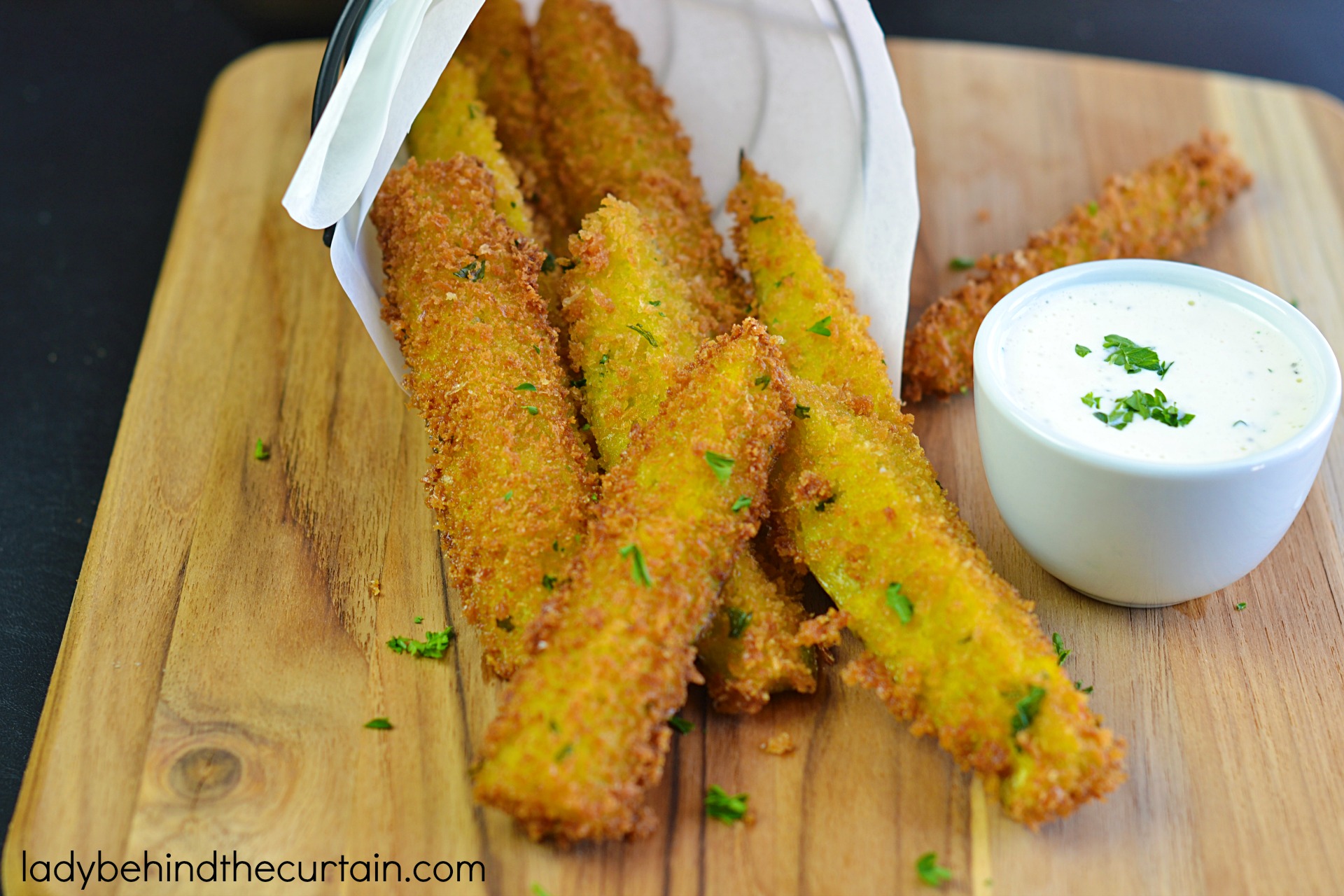 I've never had breakfast at Disneyland before other then the character breakfasts.  Now that more and more hotels around Disneyland are taking the free breakfast away more and more places are offering breakfast in the park.  One morning we had breakfast at the Rancho del Zocalo Restaurante.  We tried the Chilaquilies and the Chorizo Burrito.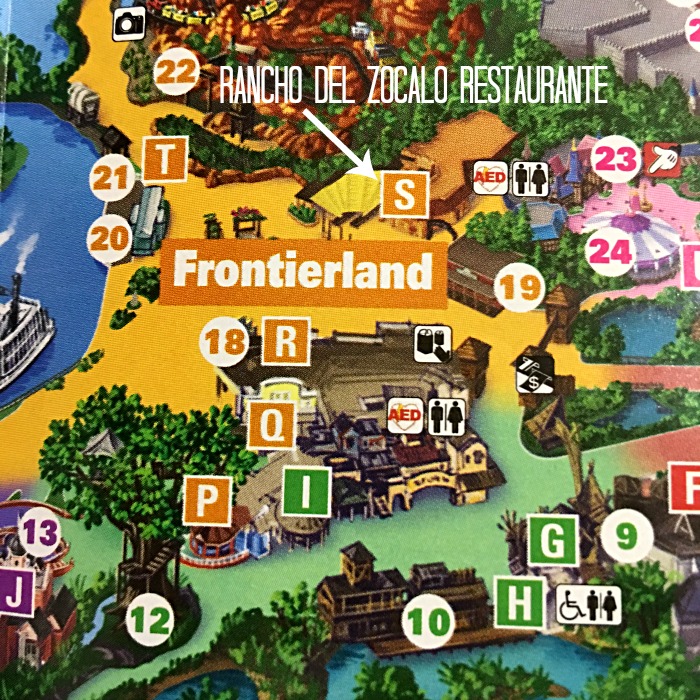 A view of Thunder Mountain during breakfast!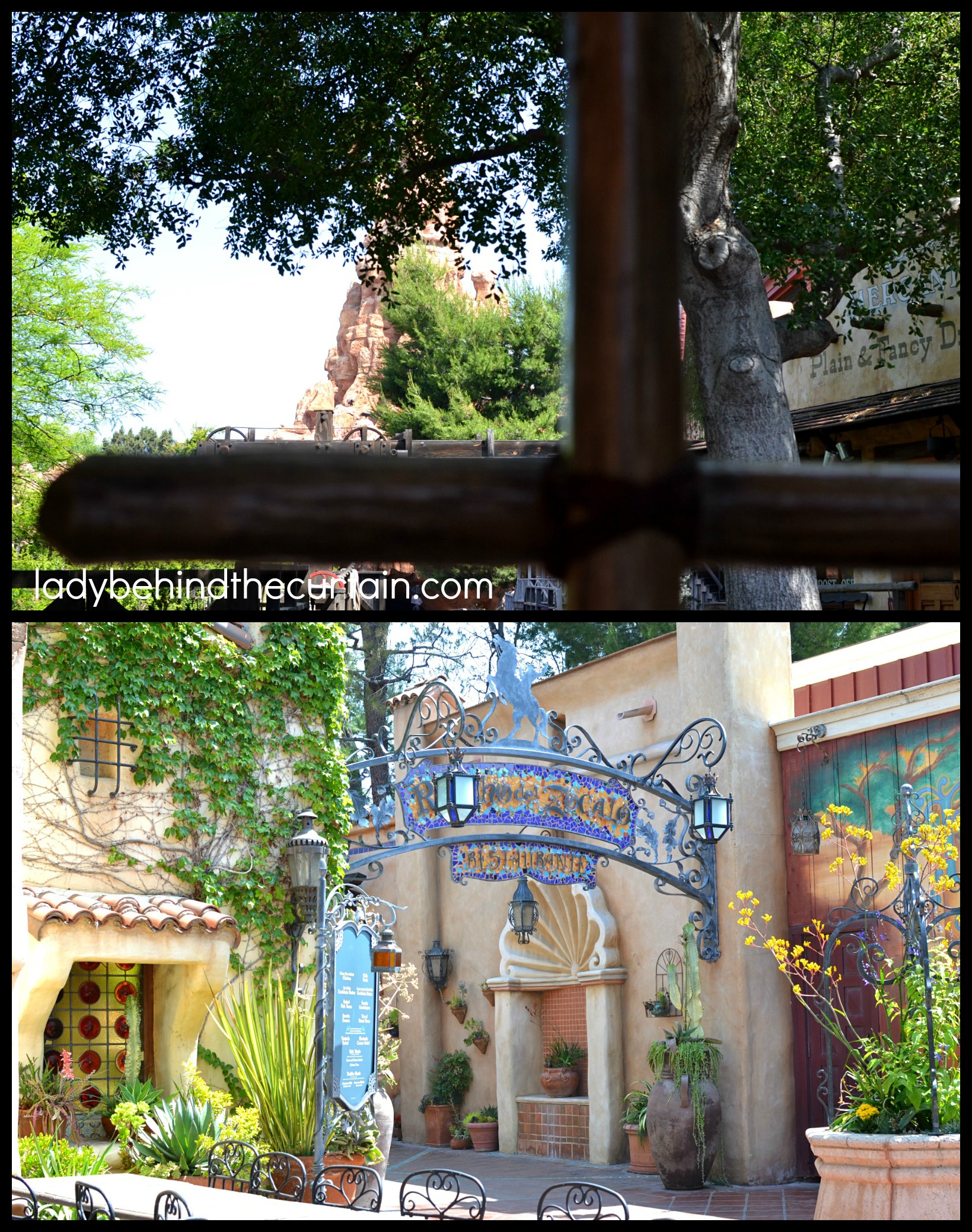 Chilaquilies:  So good!  A healthy serving with rice and beans on the side.  These were made in a casserole form.  Chorizo Burrito:  This burrito is full of eggs and churizo along with a side of rice and beans.  It was full and satisfying breakfast.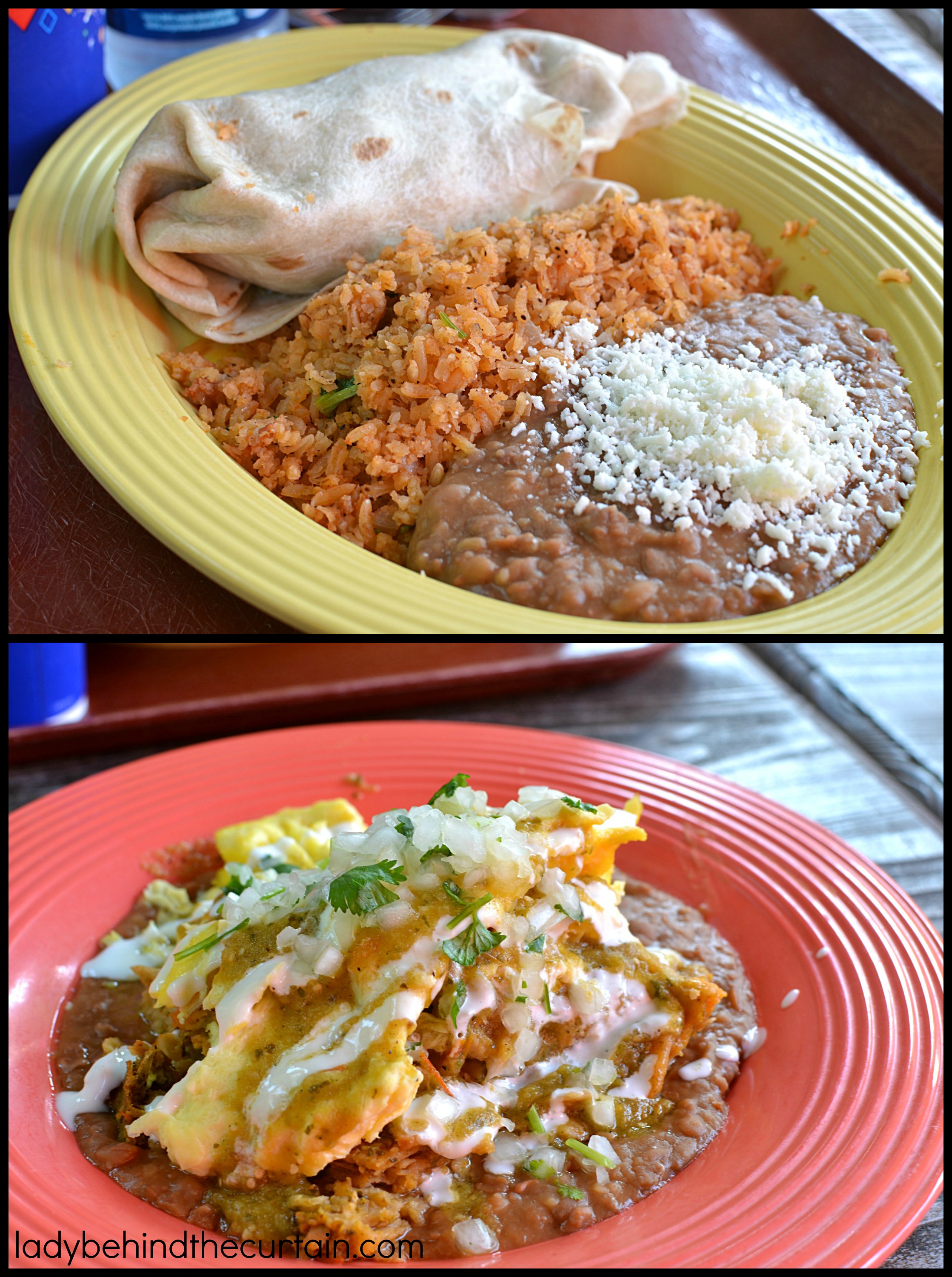 Here's my version of Chilaquiles.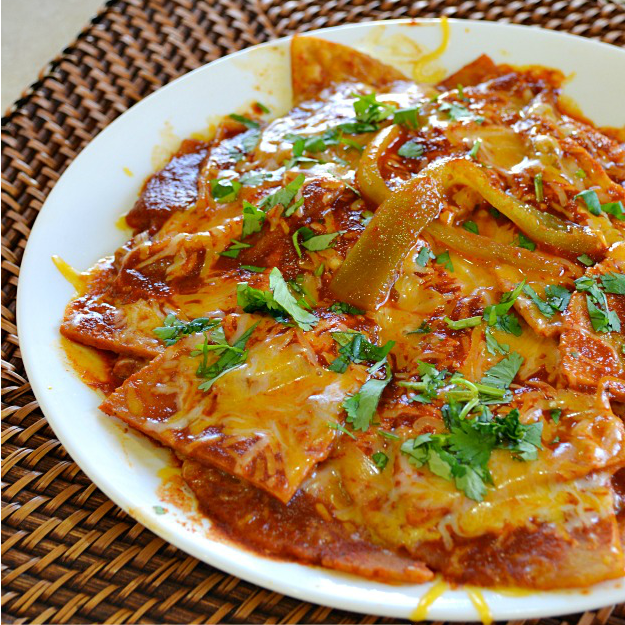 There are five restaurants at Disneyland that require reservations (if you want to be seated quickly).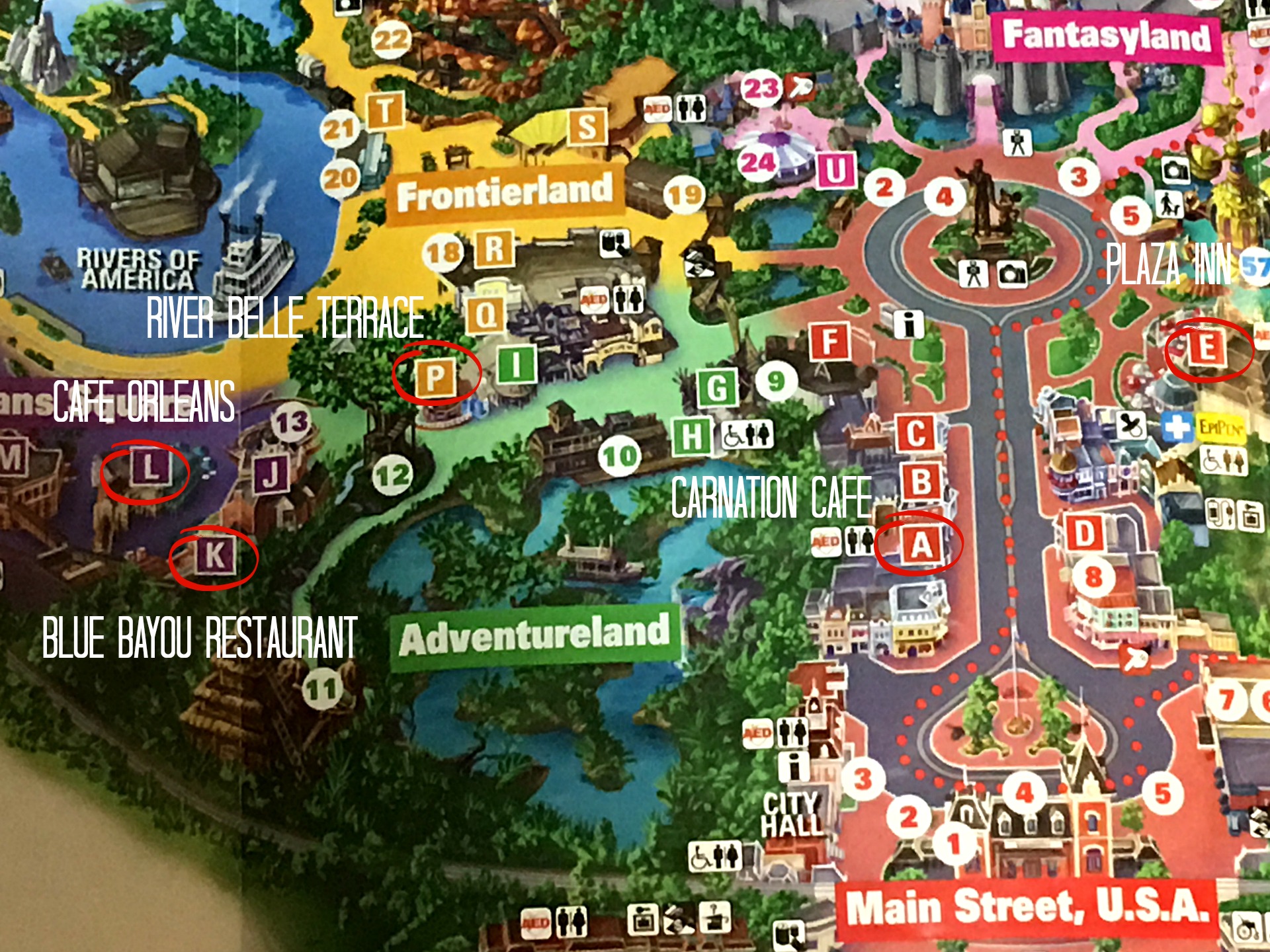 Carnation Café, Main Street
Plaza Inn, Main Street
Blue Bayou Restaurant, (I think it's been this way for awhile) New Orleans Square
Café Orléans, New Orleans Square
River Belle Terrace, Frontierland
That's not even the worst of it.  You make your reservation with a credit card so that if you are a "no show" they can charge you $10 PER PERSON!
Needless to say I was a little disappointed when I walked up to my favorite place to eat only to be told it was an hour wait unless I had a reservation.   And……the menu has drastically changed in some of those places too.  So don't go in expecting some of your favorites to still be there.  Most of the places I listed above are now table service places.
Moving over to California Adventure there are only three restaurants that ask for a reservation.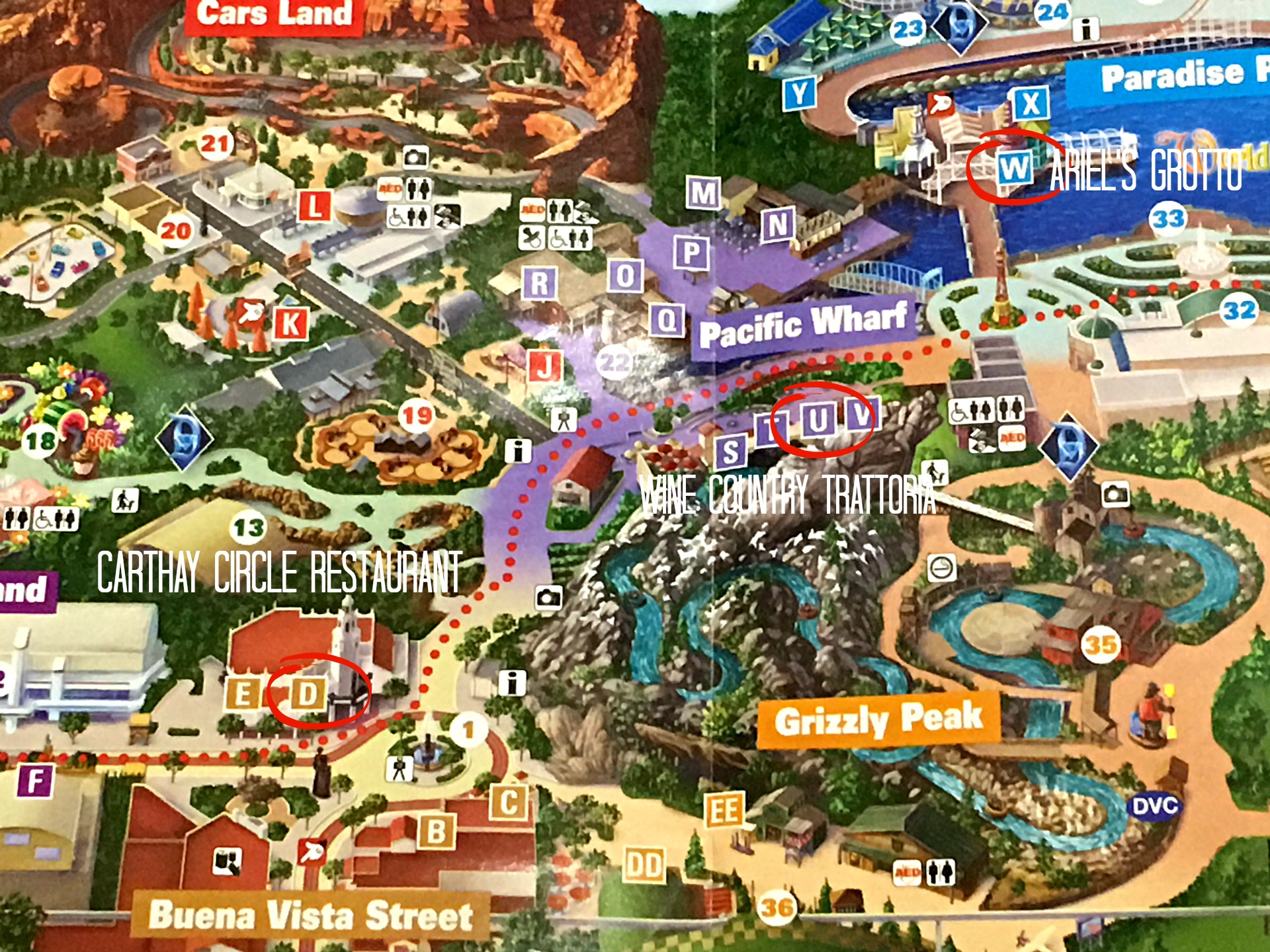 Carthay Circle Restaurant, Buena Vista Street
Wine Country Trattoria, Pacific Wharf
Ariel's Grotto, Paradise Pier
We didn't visit any of those restaurants but we did sample some refreshments at Cove Bar on Paradise Pier.  We had a couple of drinks and and two appetizers.  The drinks were strong but tasty and not too expensive.  The nachos were devoured!  Possibly in the number ONE spot of the whole trip!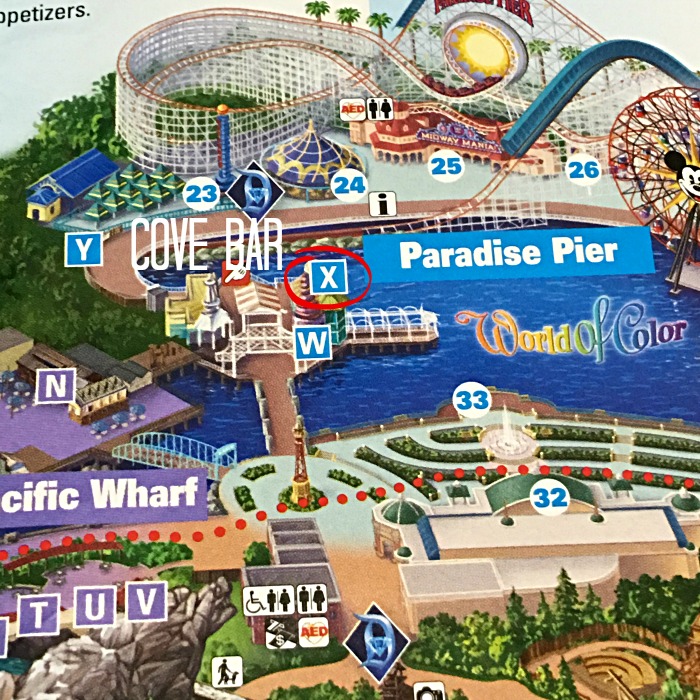 The view wasn't too shabby either!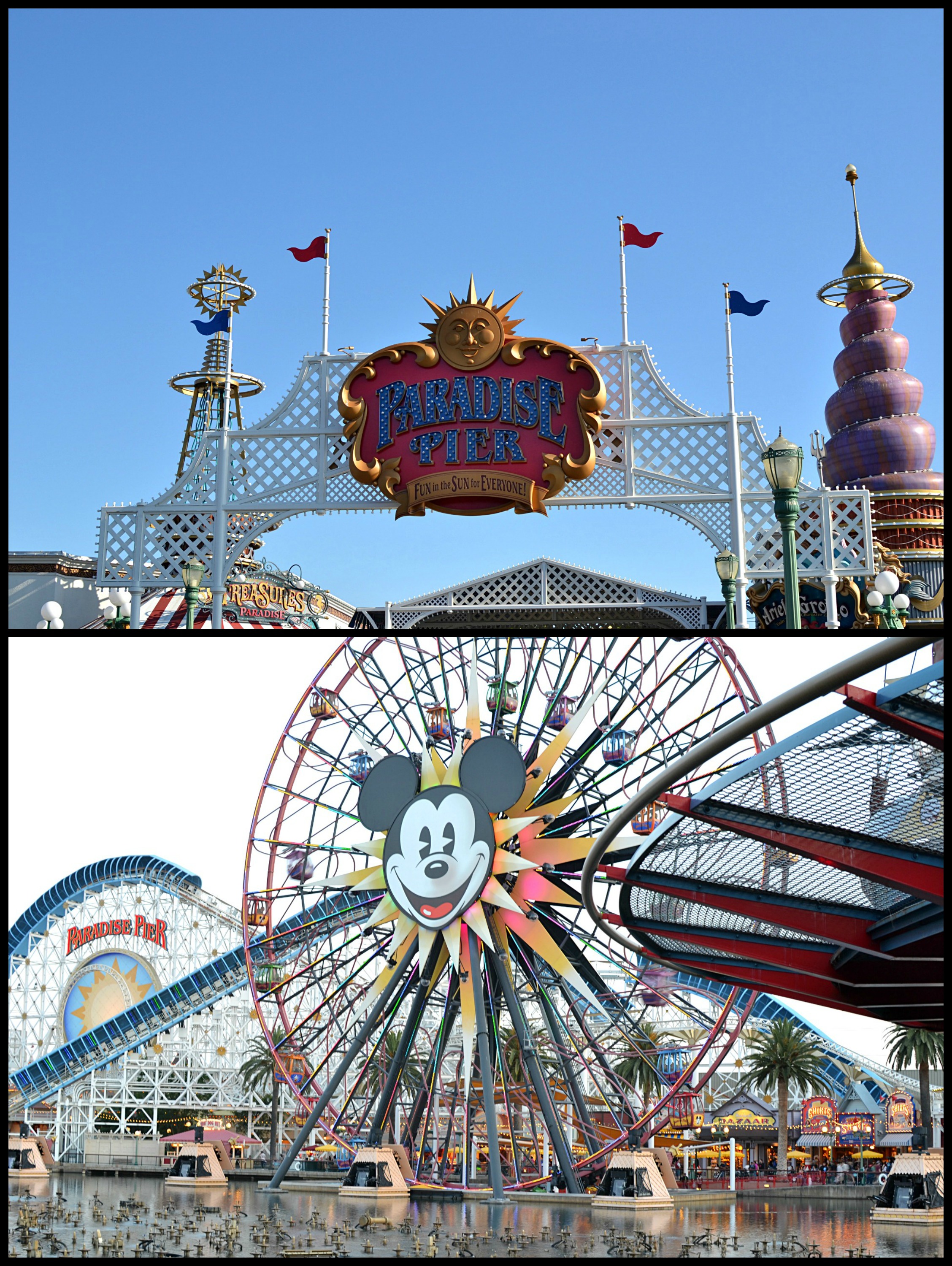 Drinks:The Fun Wheel and Magic Star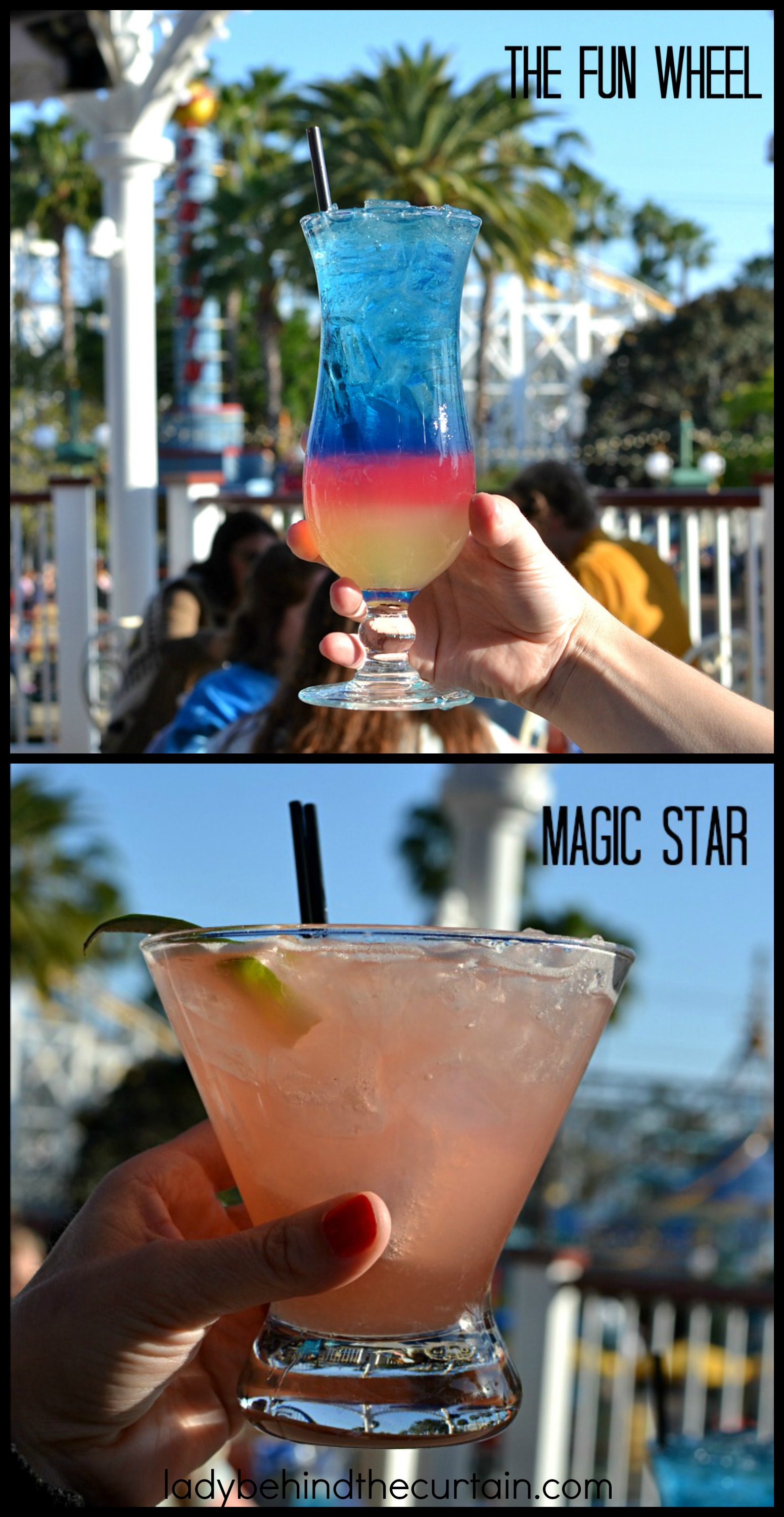 Appetizers: Beef Sliders and Lobster Nachos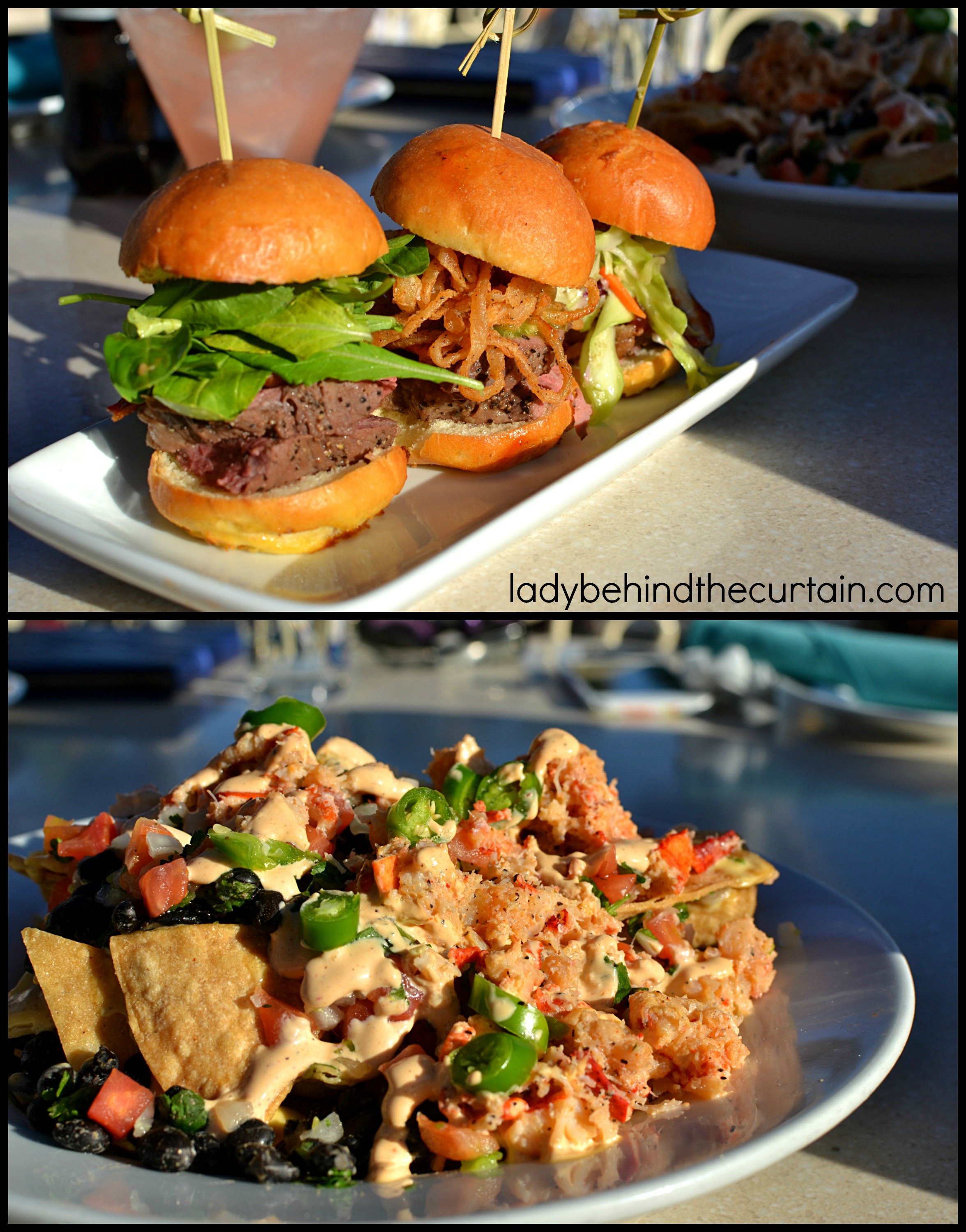 If you have time to sit and relax a bit then maybe you would like to try some of these places.  For me I did enjoy trying new places and discovering foods I didn't know existed in Disneyland.  BUT…you knew there was going to be a but…right?  I was there WITHOUT kids.  I can't imagine taking the time to first, wait for a table or schedule our meal around a reservation PLUS… the prices people!  I know Disneyland is a bit pricey.  But…..now that they have transitioned into table serve the prices have gotten even higher.  Just wanted to put that out there folks!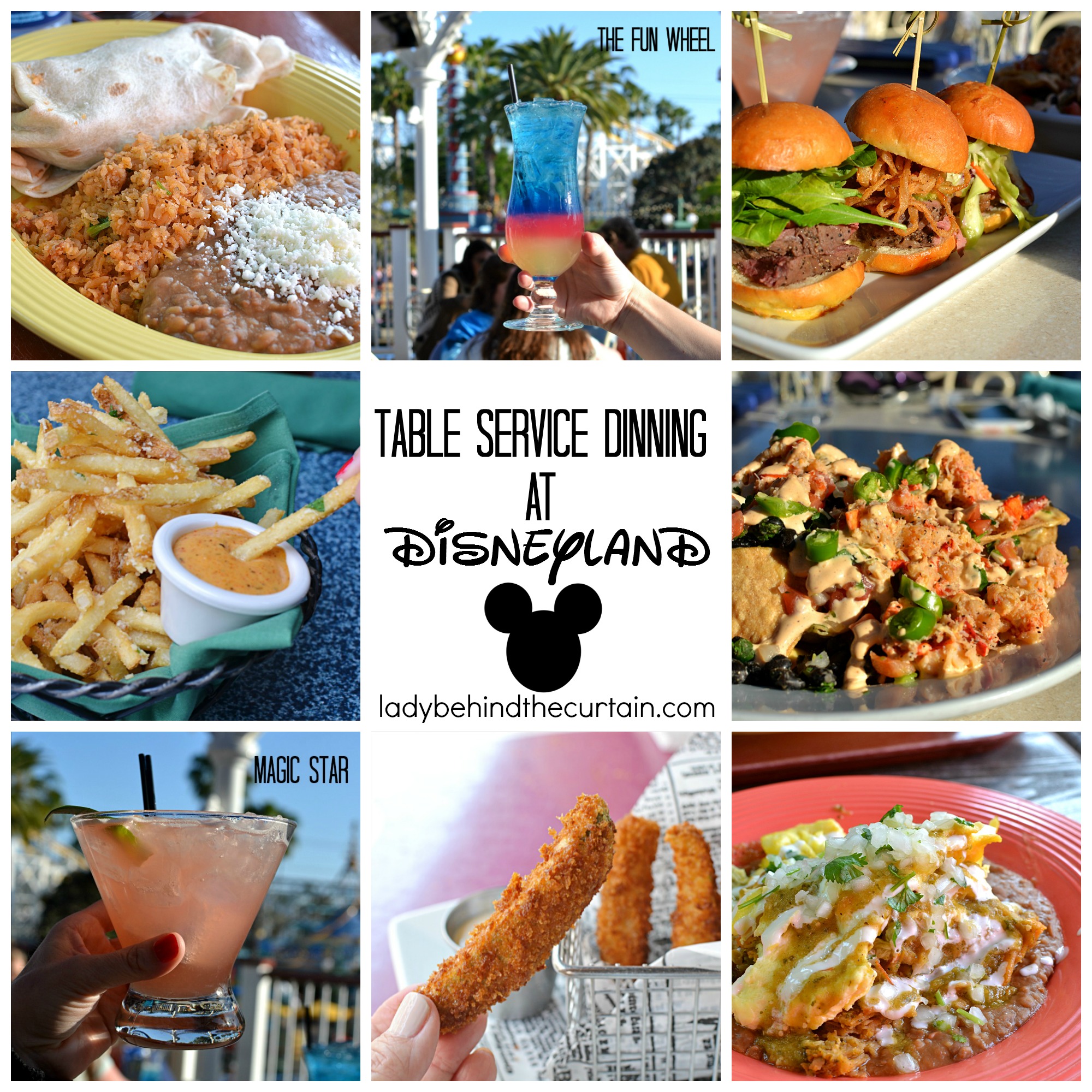 MORE ABOUT DISNEYLAND
THINGS YOU SHOULD KNOW BEFORE VISITING DISNEYLAND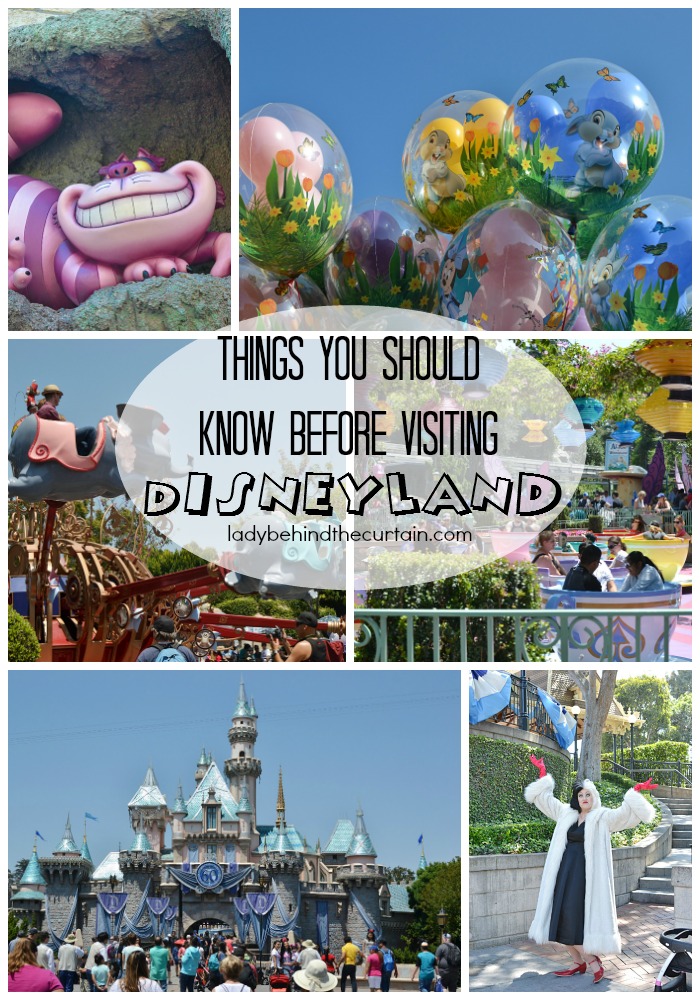 25 THINGS TO BUY AT DOLLAR TREE BEFORE YOUR DISNEY TRIP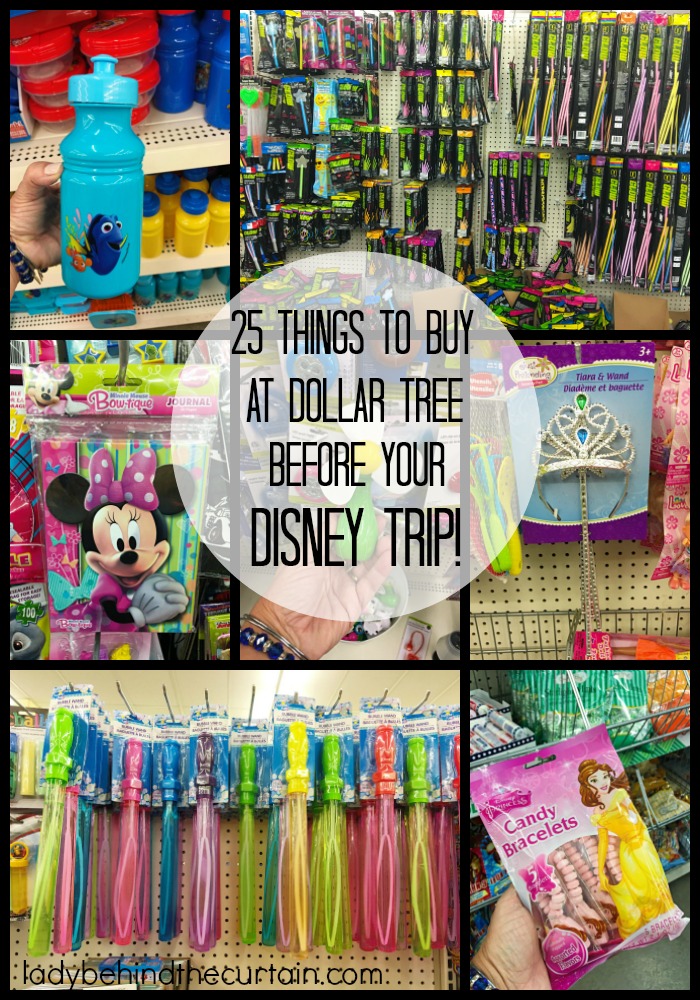 STAR WARS SEASON OF THE FORCE FOOD AT DISNEYLAND