Top Five Must Try Foods at Disneyland

Top Five Must Try Foods at Disneyland |  Entertainment is not the only thing Disney does well.  They also know how to feed us.  From top notch snacks to sit down fancy dining Disneyland really knows how to make their guests happy.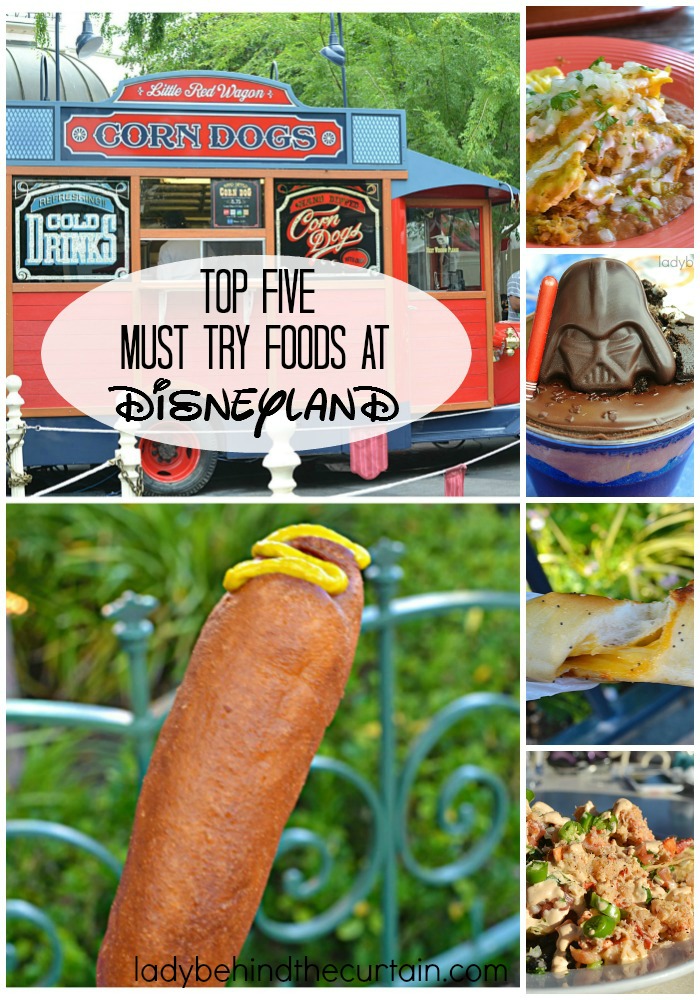 This was the first time I tried most of these foods.  In fact I didn't even know they excited until my last trip to Disneyland.  I don't know if you're like me but I always had my "must have" list; which leads me to my number one choice.
CORN DOG:  No one makes a corn dog like Disney.  A stop to the Little Red Wagon on Maine St. is a MUST!  If you've never had a corn dog at Disneyland….I'm pleading with you to please…please have one next time you visit!  It's the bomb!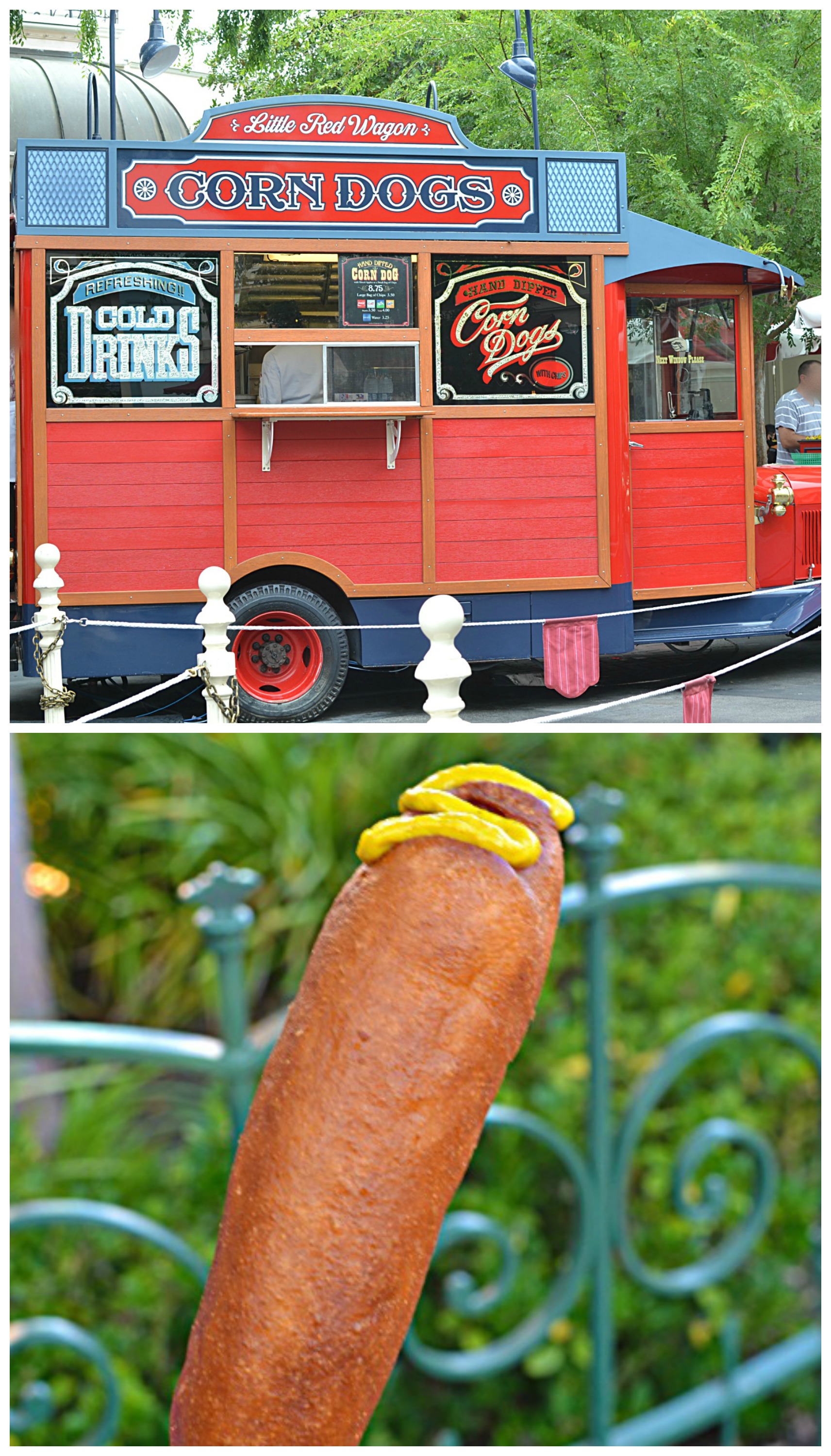 GARLIC CHEESE BAGEL TWIST:  Like most of the items on this list this one was a complete surprise!  A delicious tender long bagel twist with lots of cheese and a hint of garlic found in Disneyland at Maurice's Treats just behind the the Royal Theater right outside of Fantasyland.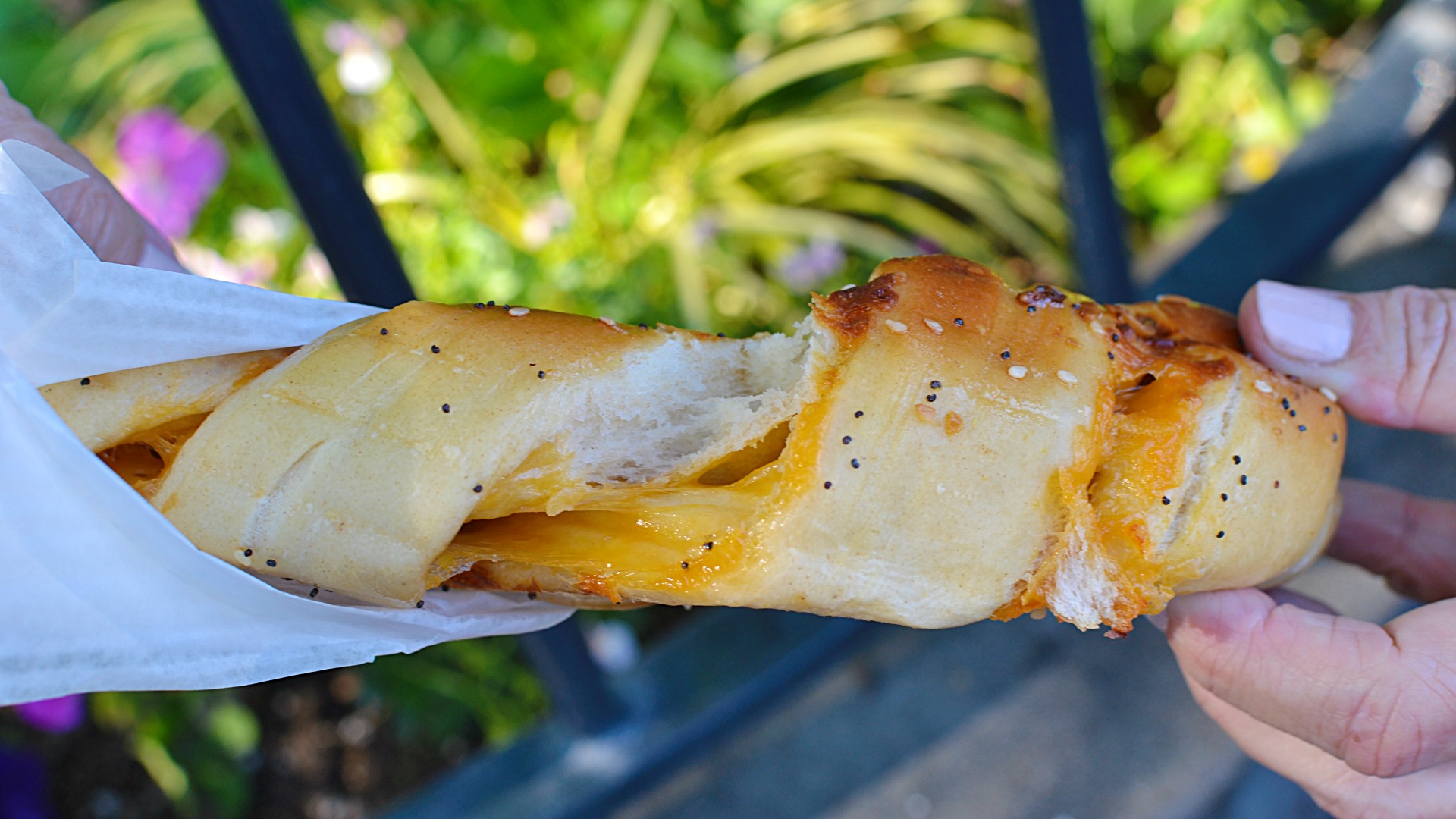 CHILAQUILES:  So good!  A healthy serving with rice and beans on the side.  These were made in a casserole form.  This was my first time eating breakfast in the park other then a character breakfast.  They even sprinkled the top with fresh cilantro.  If I didn't tell you, you never would of guessed this dish was served at an amusement park.  You can order this dish at Rancho Del Zocalo Restaurante in Frontierland.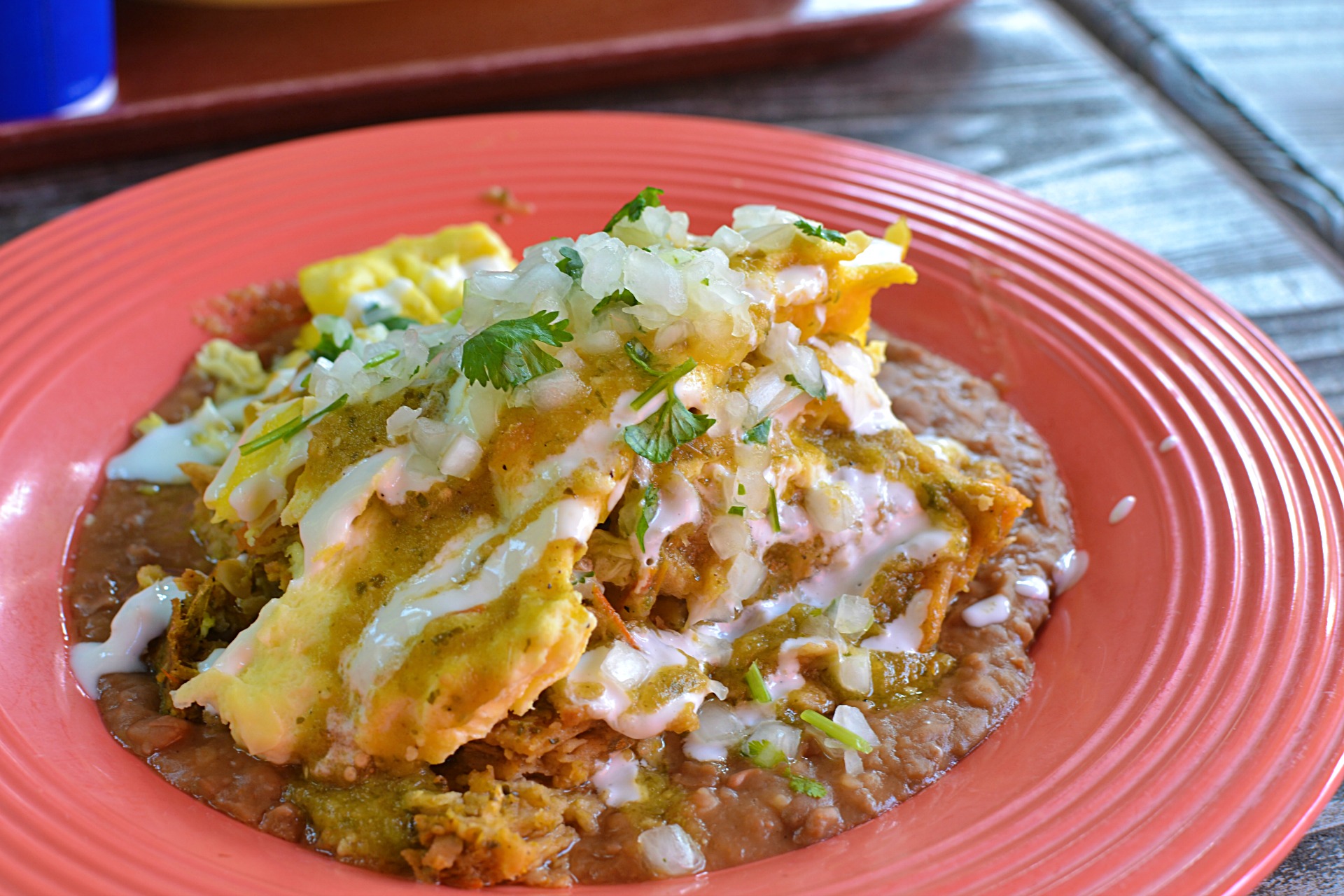 LOBSTER NACHOS:  Look at all that lobster!  This picture tells the story of just how good these nachos are.  Piled high and delicious!  You can order this dish at Cove Bar on Paradise Pier in California Adventure.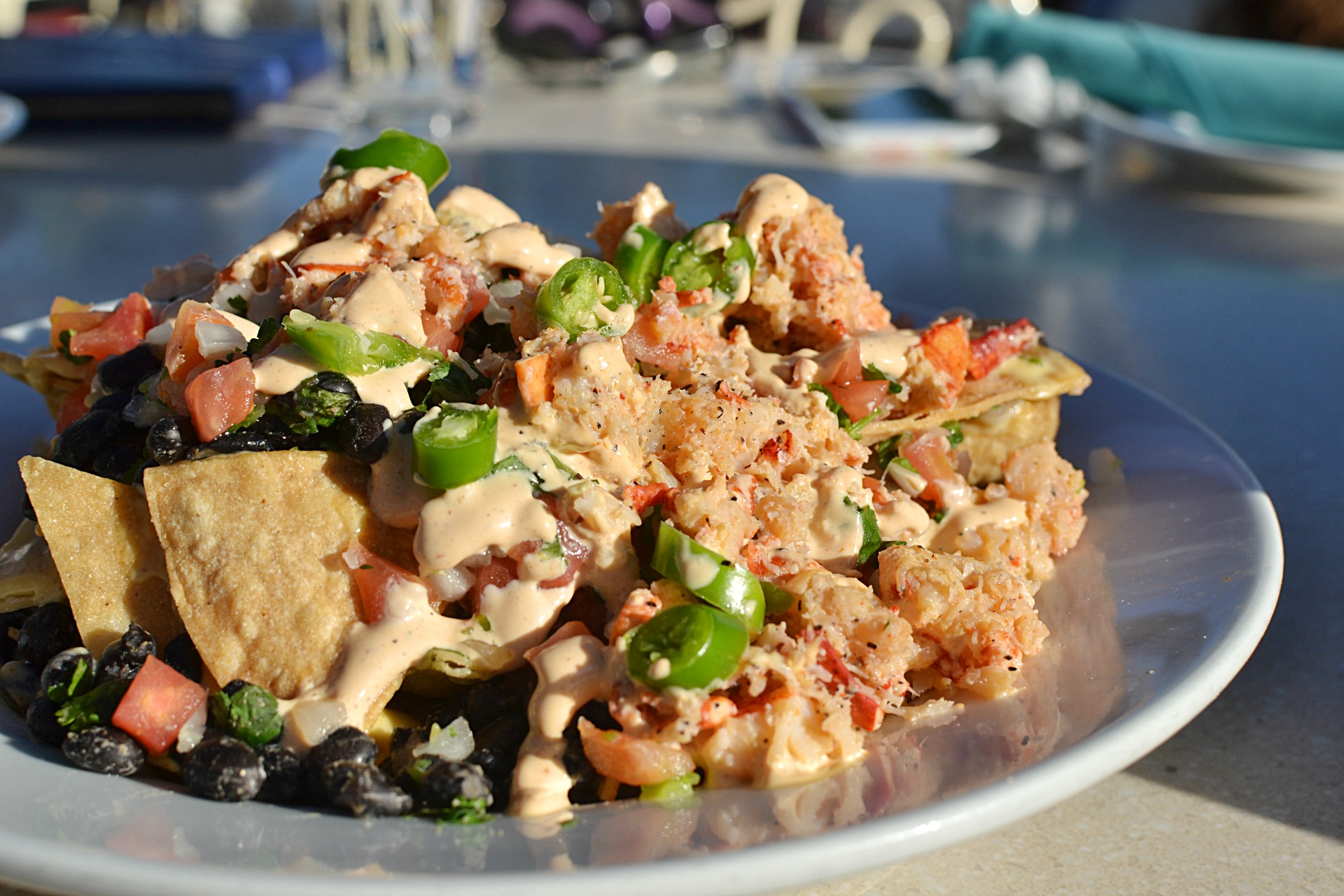 DARTH BY CHOCOLATE:  By far the BEST dessert in the whole park was the Chocolate, Darth by Chocolate.  This incredible dessert is described as a parfait layered with dark chocolate ganache, red velvet cake and chocolate sponge cake AND THAT'S NOT ALL!  It comes topped with chocolate flecks, crushed chocolate cookies a chocolate Darth Vader head and a mini chocolate lightsaber.  If you only have one dessert while in the park make sure IT'S THIS ONE!  You can order this dessert at the Galactic Grill in Tomorrowland.
MORE HELPFUL POSTS ABOUT DISNEYLAND

25 THINGS TO BUY AT DOLLAR TREE BEFORE YOUR DISNEY TRIP  2. THINGS YOU SHOULD KNOW BEFORE VISITING DISNEYLAND  3. STAR WARS FOOD AT DISNEYLAND  4. TABLE SERVICE DINNING AT DISNEYLAND  5. FAVORITE SNACKS AT DISNEYLAND