The Ultimate Cookie Round Up
The Ultimate Cookie Round Up | Over 70 Cookie recipes!  Get your favorite cookie recipes and more!  The Christmas cookie tray is a tradition in my family that I am proud to say both my kids have carried on.  To me a tray full of assorted cookies is the best gift anyone can to give or receive.  There are many reasons I love giving baked goods as a gift, one of them being that I can make them in advance and store them in the freezer until I'm ready to give them.  So, when everything is coming at me all at once I can rest assured that I already have cookies waiting for me!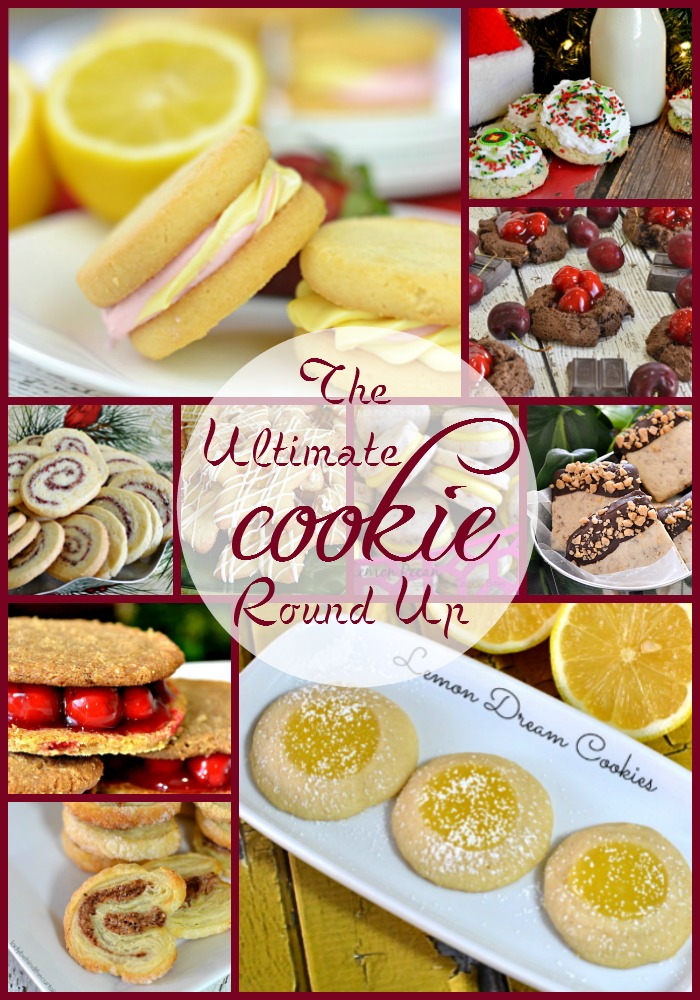 This round up has an assortment of easy recipes that start with a cake mix and some traditional ones too!  You are not going to want to miss my Pecan Shortbread cookies!  Starting with a buttery cookie, dipped in dark chocolate and sprinkled with toffee bits.  It's the perfect Christmas Cookie Tray cookie!
THE ULTIMATE COOKIE ROUND UP