Valentine Cinnamon Dippers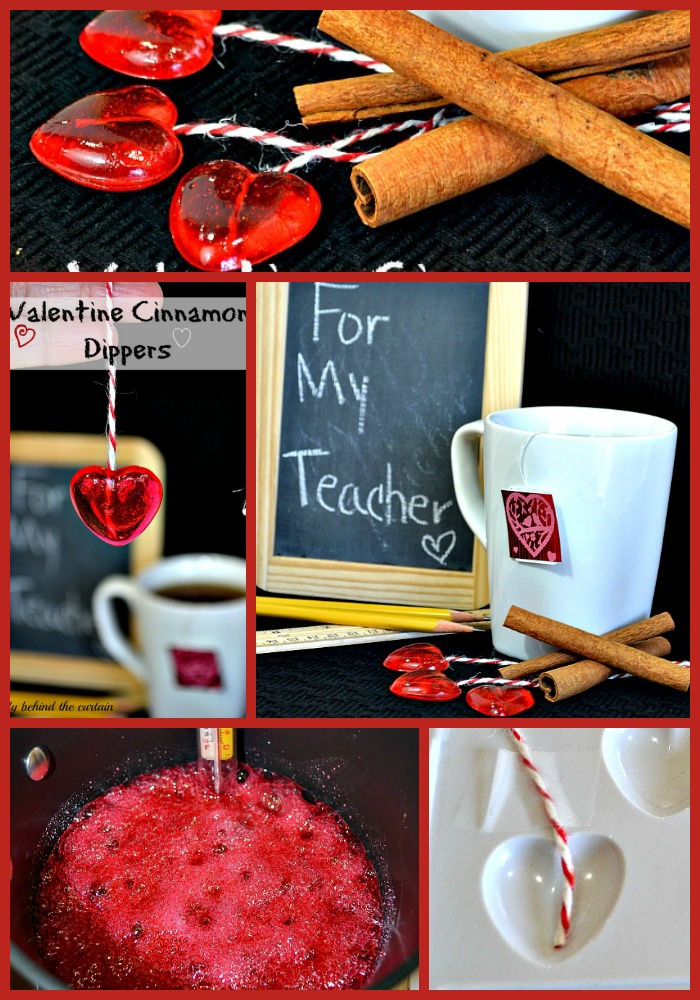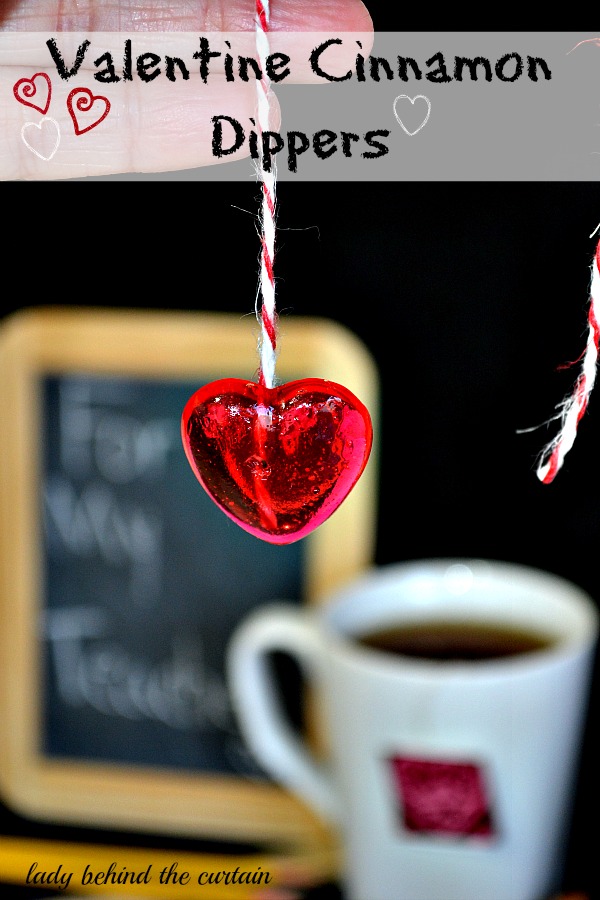 HAPPY VALENTINE'S DAY TO MY TEACHER!!!
Your kid's teachers (School or Sunday School) will love receiving a hot tea care package for Valentine's Day with these cute Valentine Cinnamon Dippers.
WARNING!!! Please make sure there are no little ones running around in the kitchen while you are handling the hot sugar.
Make sure your mold is made to handle hot sugar.
Valentine Cinnamon Dippers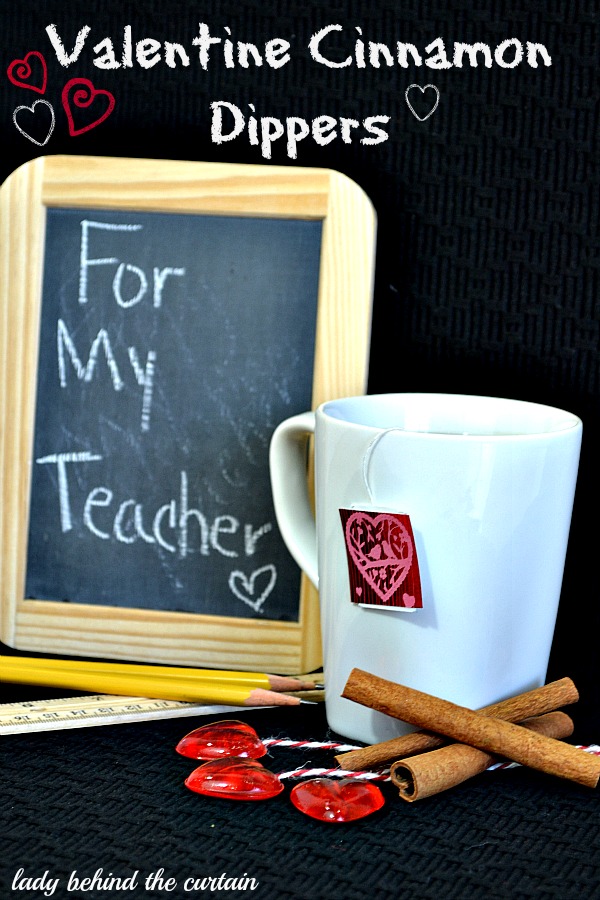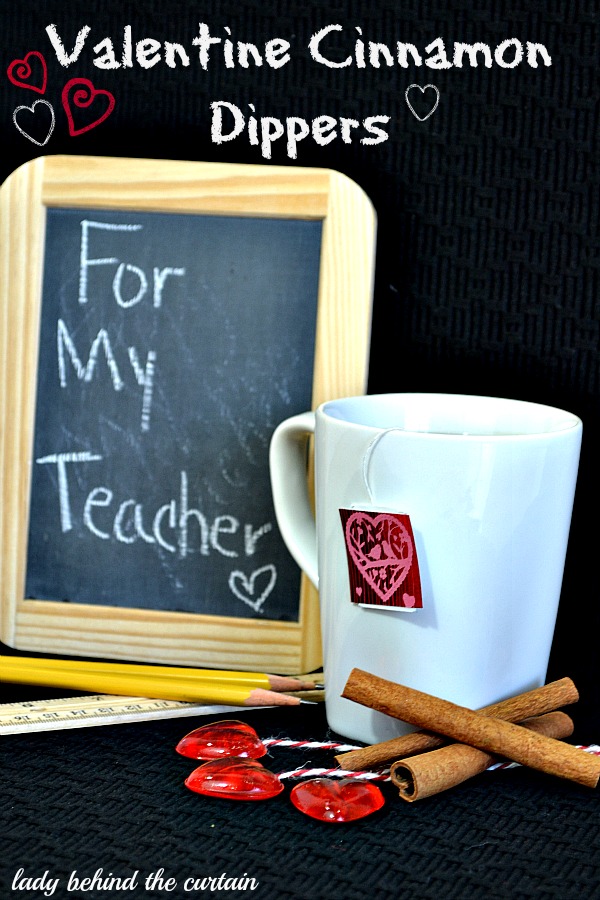 Ingredients
1

cup granulated sugar

1/3

cup light corn syrup

1/3

cup water

10-

drops red food coloring

4

drops cinnamon oil

twine
Instructions
Cut the desired length of twine. Place over the heart well and tape to the side to keep the rest of the twine out of the way.
Spray the inside of the heart molds with nonstick spray.
In a small saucepan, mix together sugar, corn syrup and water.
Insert a candy thermometer.
Bring to a boil over medium-high heat without stirring.
When the temperature reaches 250 degrees (soft crack) add the food coloring .
Gently swirl the pan to mix in the color or stir.
Continue to cook the syrup until the mixture reaches 300 degrees (hard crack).
Take the pan off the heat and stir in the cinnamon oil.
Pour into a glass Pyrex measuring cup.
This will help make the pouring process easier.
Cool completely before removing candy from the molds.
TIP: If some of the candy sticks to the mold and you have a uneven look. Just dampen a paper towel and rub the area until it looks even.
Put together your gift: Mug, tea bags and cinnamon dippers.