Valentine's Day Dessert Table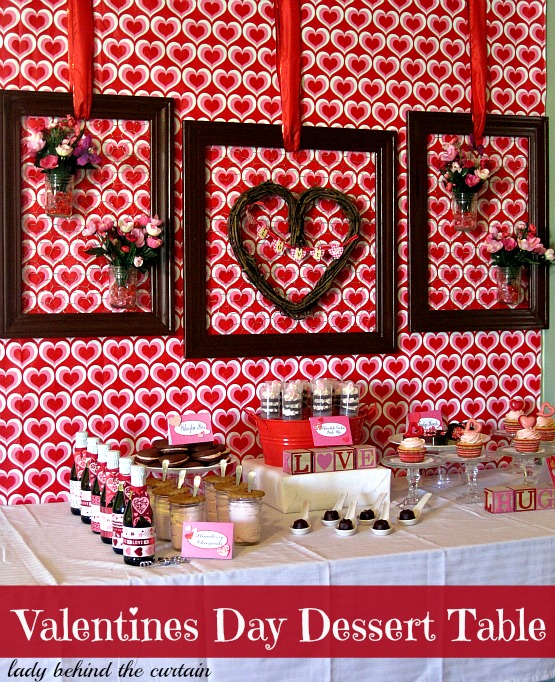 I had so much fun designing  and preparing this party.  I hope you can take some of these ideas and not only use them for Valentine's Day but for other occasions too.
1.  The Wall
*  I attached a colorful tablecloth onto the wall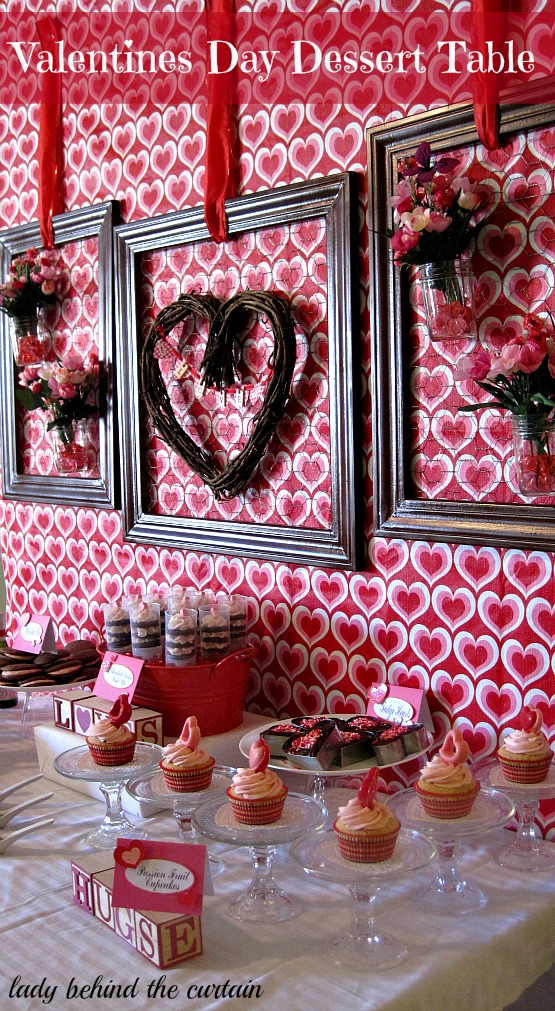 *  My husband made me frames from scrap base board we had and stapled chicken wire to the back.
*  I attached 2 small mason jars with wire filled them with scatter hearts I found in the dollar section at Target and Valentine colored silk flowers.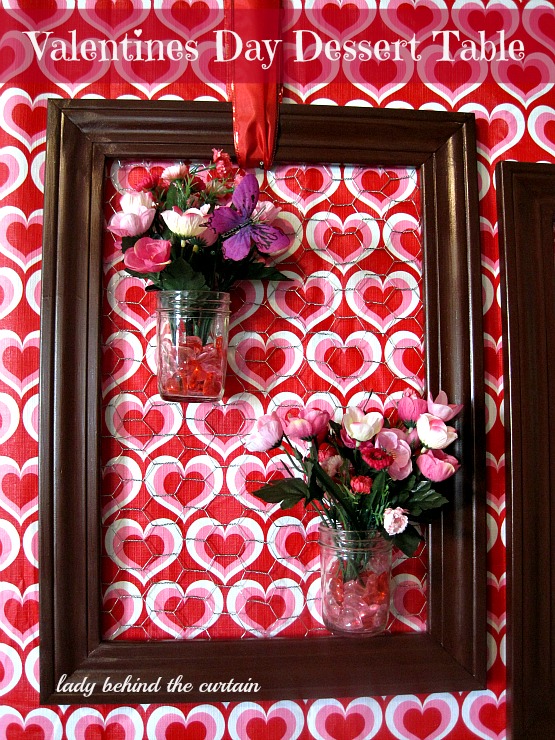 *  The middle frame I attached a grape vine wreath and added a "love" banner.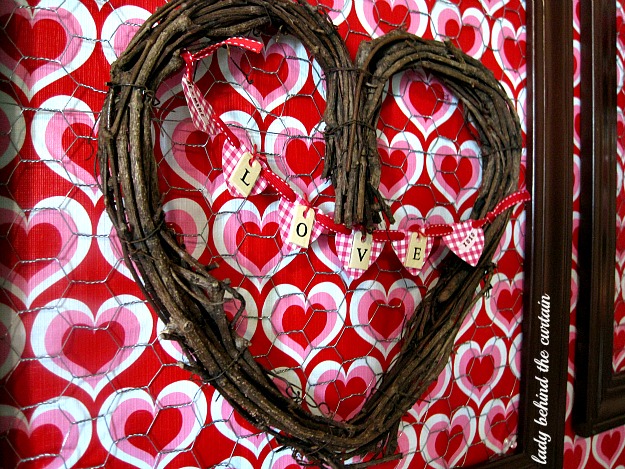 *  I hung the frames with nails, strung the ribbon I purchased from the Dollar Tree through the chicken wire to make it look like the ribbon was holding the frames but in fact it is just decoration.  I tacked the ribbon to the wall.
#2.  Dessert:
Sparkling Apple Cider
Strawberry Cheesecake with a homemade Graham Cracker Topper – I love the spoon sticking out.  I found the appetizer size spoons at Cost Plus.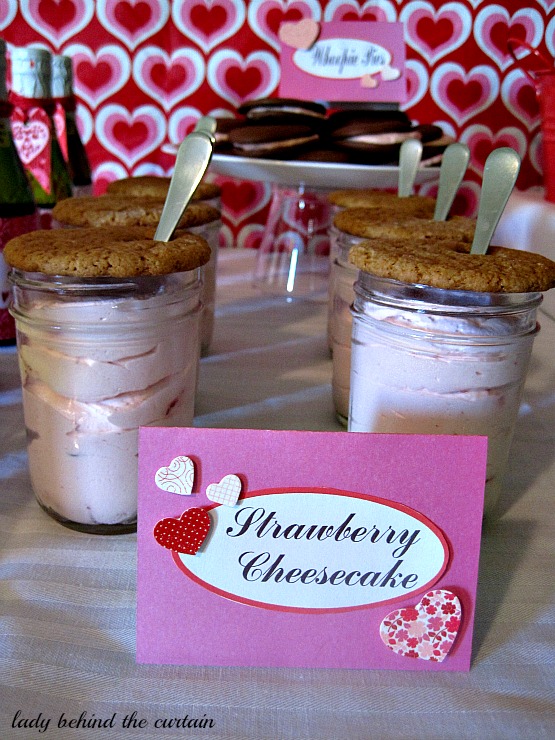 Chocolate Whoopie Pies – I think these are the EASIEST dessert to make!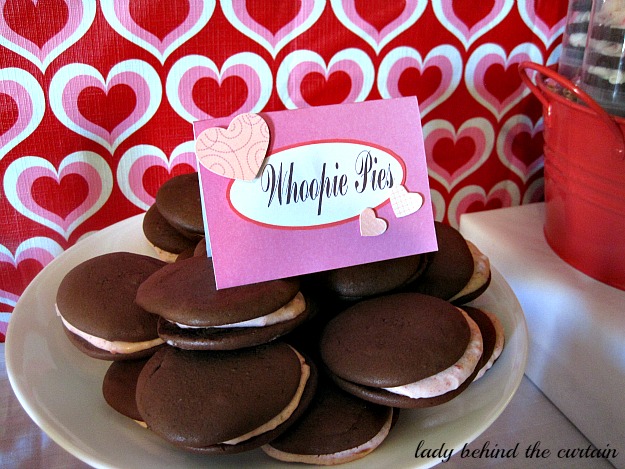 Chocolate Cookie Wafer Push Ups – These are very easy to eat the whole thing will easily push up and stay together.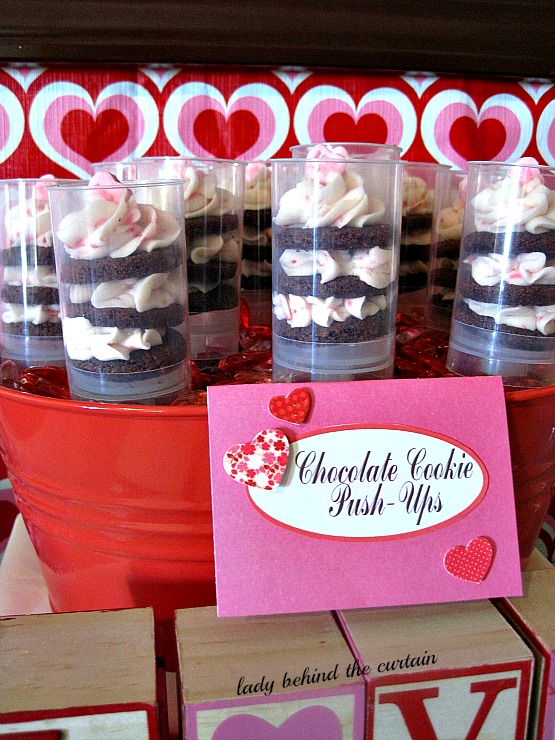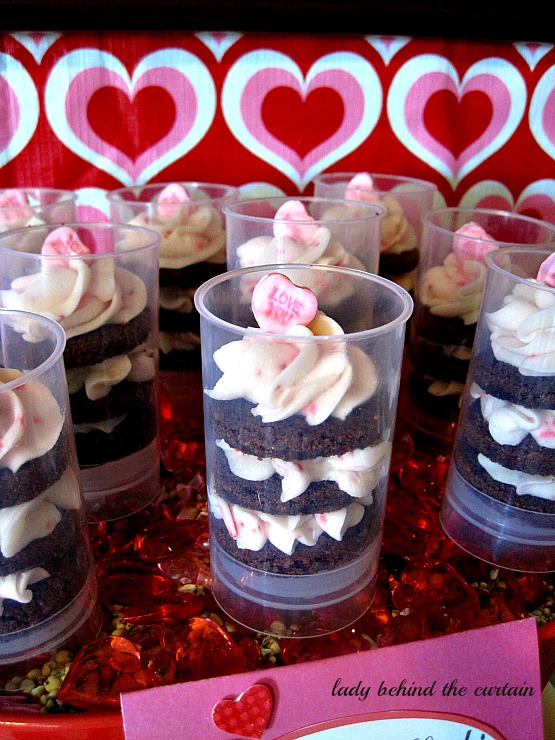 Fudge Filled Hearts – The fudge will come right out of these cookie cutters but I liked how they looked in them.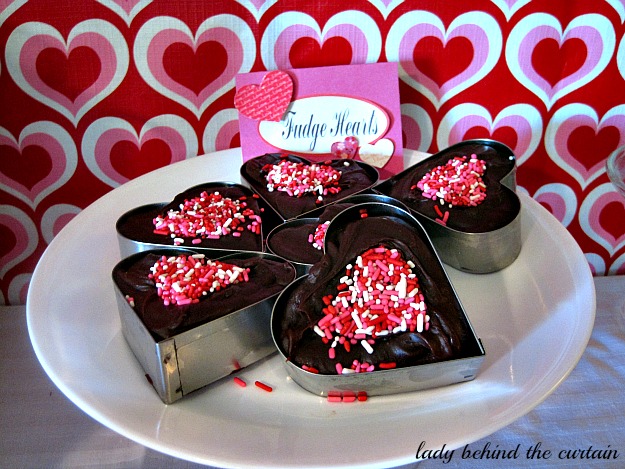 Passion Fruit Cupcakes – I found the Passion Fruit Jelly at Cost Plus.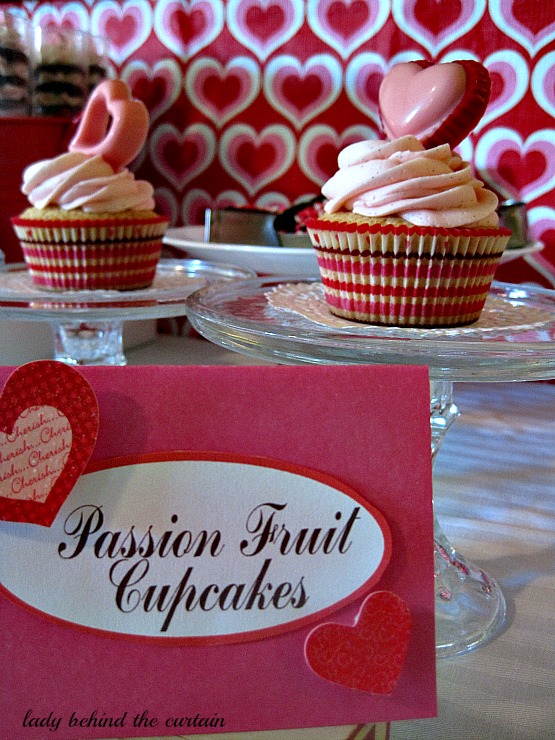 See's Candy – I love how something so easy and simple can add a little something special.  🙂  I purchased the spoons at Cost Plus.