Vanilla Caramel Swirl Banana Splits
This Vanilla Caramel Swirl Ice Cream can stand on it's own.  Take it up a notch and make a banana split!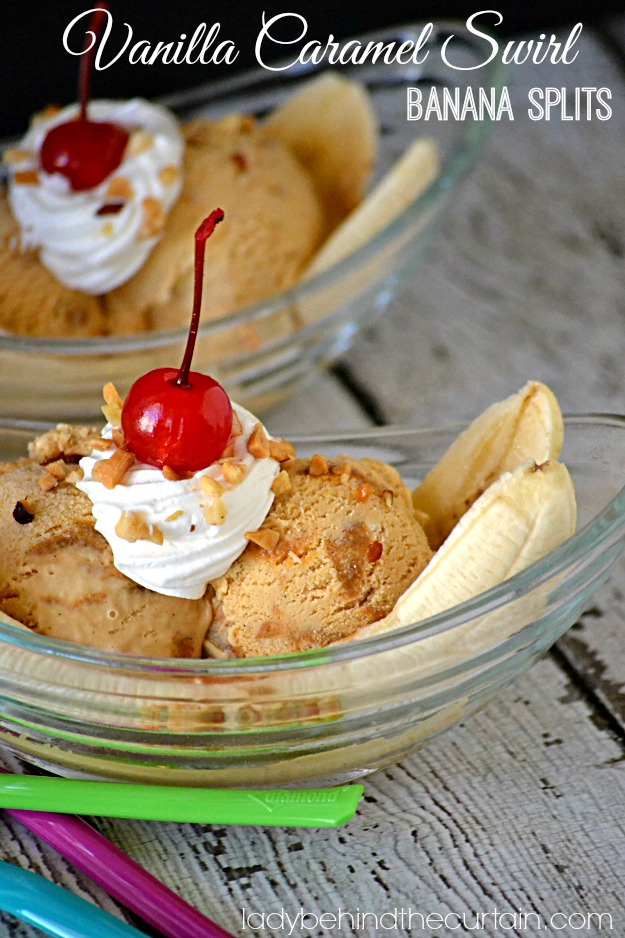 When researching this recipe I found that most recipes wanted me to make the caramel from scratch.  I have a confession to make I can not make caramel (the old fashioned way)!  That got me to thinking what I could use in place of homemade caramel and that was (caramel) Dulce de Leche.  I could eat this stuff right out of the can!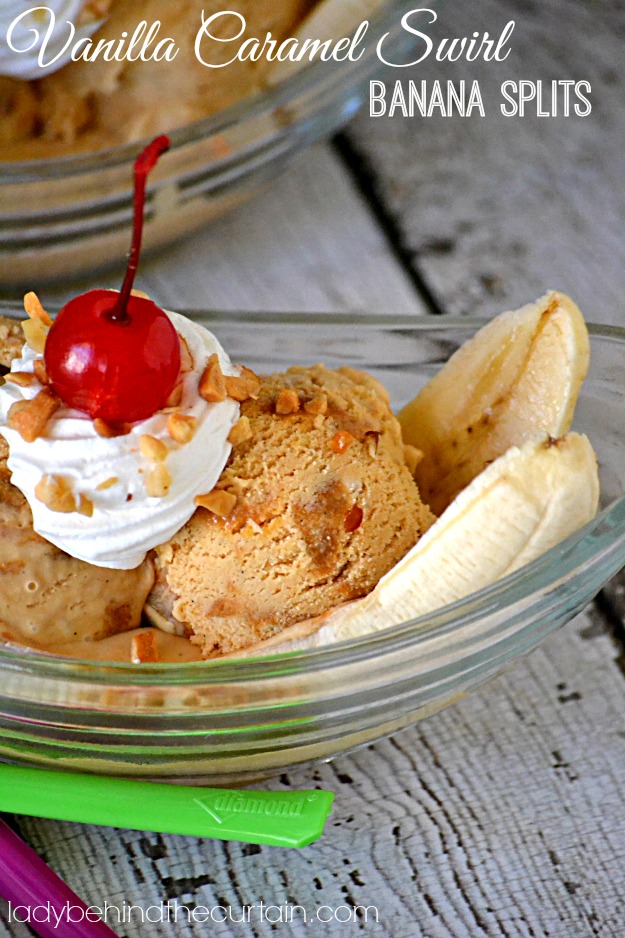 So I took my favorite vanilla ice cream recipe and added TWO cans of Dulce de Leche.  And oh no…..that wasn't enough I decided to add bananas, whip cream, chopped nuts and a cherry for FABULOUS Vanilla Caramel Swirl Banana Splits!
Create your own Recipe Box and save your favorite Lady Behind The Curtain recipes.  Make a Meal Plan with your favorite recipes and ZipList will automatically add the ingredients to a Shopping List.